On June 15, Russian television channel Zvezda falsely reported that Ukrainian President Petro Poroshenko had gone binge drinking for a week.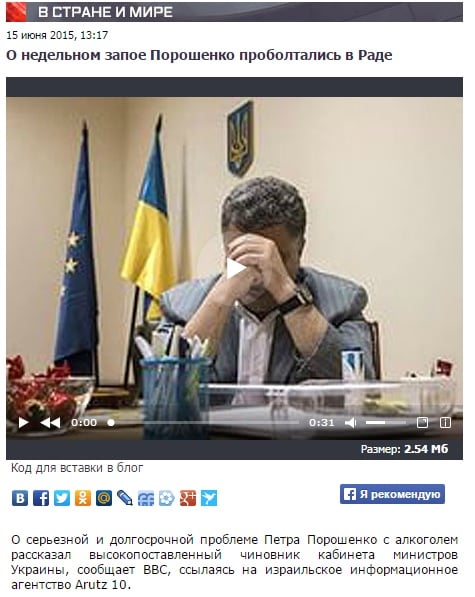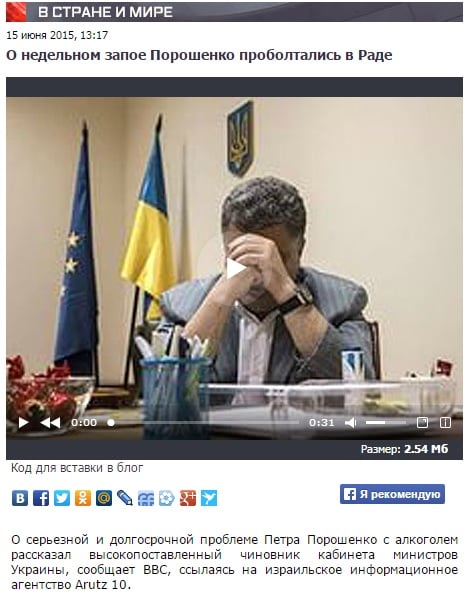 The report gives BBC as the source. According to Zvezda, BBC gives a certain Israeli agency, Arutz 10, as its source, which in turn claimed that the information came from an anonymous source in the Cabinet of Ministers. However, its headline says that "the rumors were spread from [Verkhovna] Rada." The material is accompanied by a video of a speech by Poroshenko to citizens in Mariupol in September 2014.
This news was then reprinted by a number of Russian and separatist publications, such as ukraine.ru, news-front.info, ridus.ru, and pravda.ru.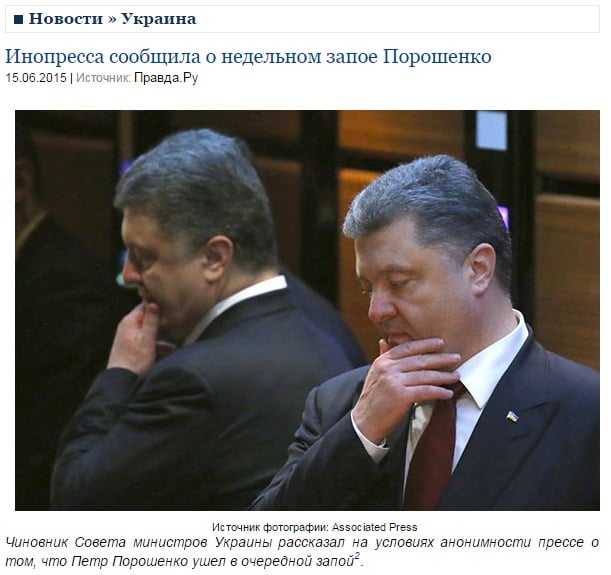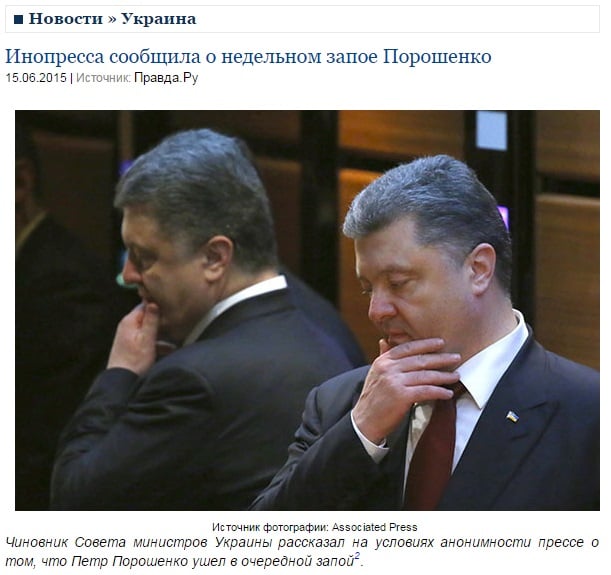 There is no such news on the BBC site. Moreover, StopFake could not find an Israeli news agency called Arutz 10. There are two channels, Arutz Sheva and 10-th TV Channel, but not Arutz 10.
It should be pointed out that Petro Poroshenko has diabetes, and doctors recommend abstaining from alcohol with this condition.
Poroshenko has not gone binge drinking. During the whole week, he took part in working visits, social activities, conferences and meetings.