December 31 RT news agency (Russia Today) referred Serbian news agency InSerbia in a news piece about Putin managing to earn over $20 billion thanks to the record breaking drop of oil prices. He allegedly bought oil assets dirt cheap and therefore returned all Russian oil industry money back to Russia. It is noted that "this financial operation has been the most amazing since the stock exchange was created".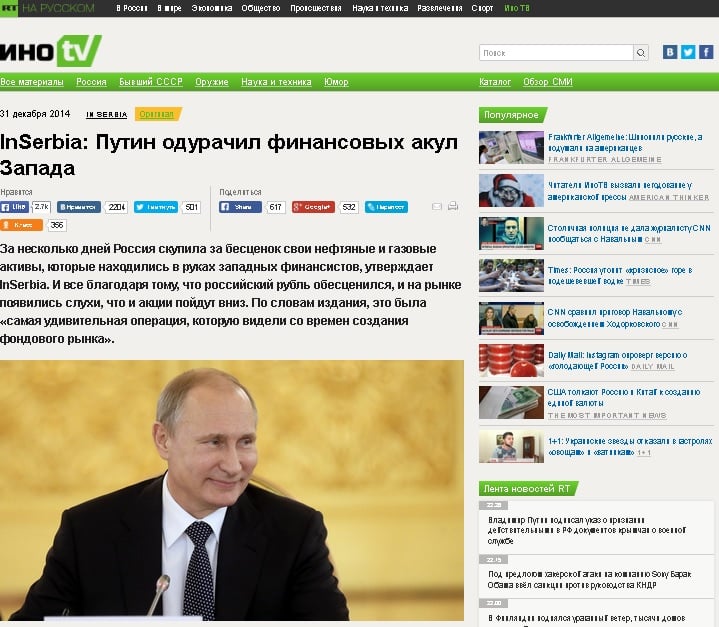 We traced this piece of news.
The website InSerbia in its turn referred other Serbian news portal Vecernje novosti. Its authors ended the article with: Web tribune, which means the source is the Internet.
Further searches led to an old news item, which had been spread in the Internet in March before the collapse of rouble and oil prices drop. It was not an analysis of financial markets, it was merely a parody of Russian propaganda absurd. The article had no sources, experts opinions or facts about economy. Its naive style imitating Soviet times propaganda can evoke only good laughter.