Scores of Russian media – the Defense Ministry television channel Zvezda, REN TV, Sputnik Novosti,  Radio Mayak, Russkiy Mir and others – published a story last week claiming that the radical right group Right Sector brutally assaulted a group of Kharkiv children for speaking Russian.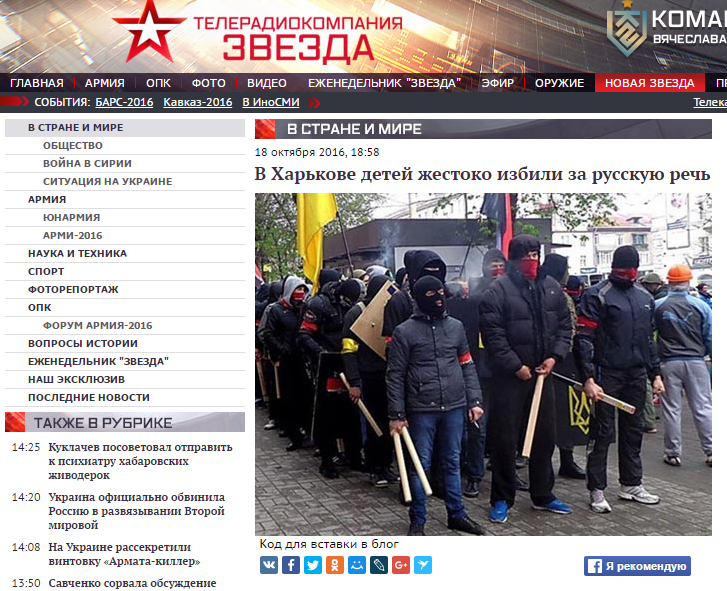 The first site to carry this fake story was the News Agency Kharkov, a site that as StopFake ascertained, has nothing to do with Kharkiv.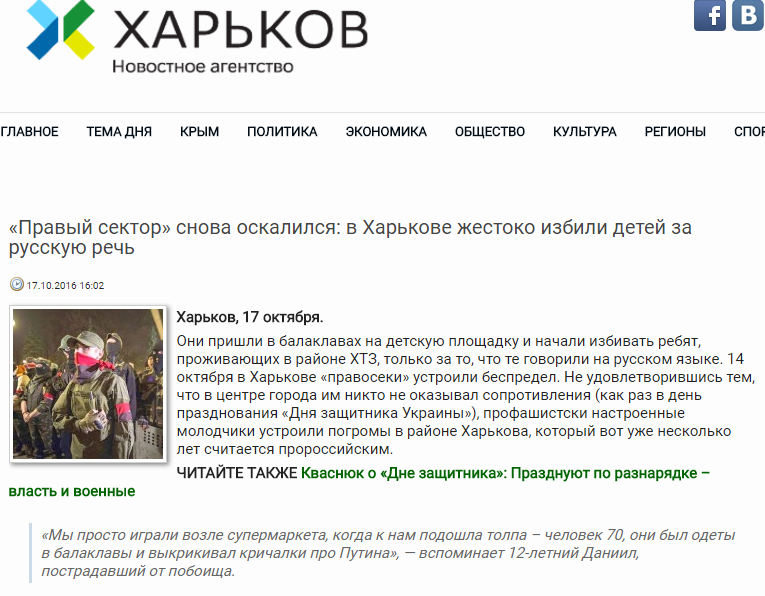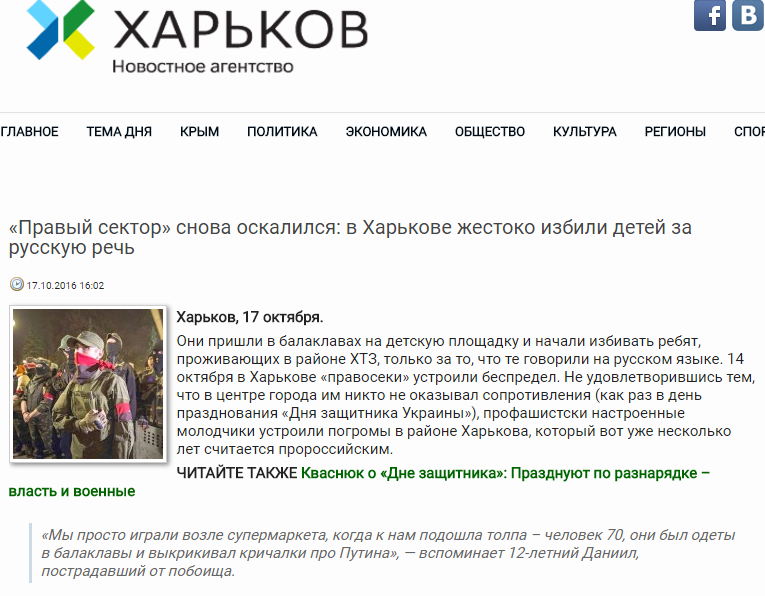 " On October 14 pro-fascist youth carried out a pogrom in Kharkiv" , the story went," young men in balaklavas attacked a playground in an industrial Kharkiv neighborhood". Two victims are cited in the story 12-year old Danyil and 11-year old Denys, an unidentified granny and 10-year old Ivan allegedly also received a thrashing.
The victims say they were attacked at an entrance to a supermarket. As the alleged attack took place on an official Ukrainian holiday, Defender of Ukraine day, the story is spun to portray any and all defenders of Ukraine as "radicals and fascists who support the junta in Kyiv".
There is no mention of any such attack in any Kharkiv media or police reports from that day. News Agency Kharkov, which regularly propagates fake stories, is not a local Kharkiv agency.
This fake story was soundly ridiculed on the irreverent Kharkiv page Khu*vyi Kharkov, a popular city site with over 172,000 followers.


Right Sector categorically denied the accusation and condemned the fake story in a statement on its social media page, calling on friends of the organization to be vigilant against similar fakes. According to the group's Kharkiv leadership on October 14 the majority of its members were in Kyiv taking part in a national unity rally.