The Russian website Rossiyskaya gazeta published a news item claiming that according to the World Trade Organization Trade Policy Review report published on the Ukrainian Economic Development Ministry's website, Ukraine has lost $98 billion dollars because of sanctions imposed against Russia.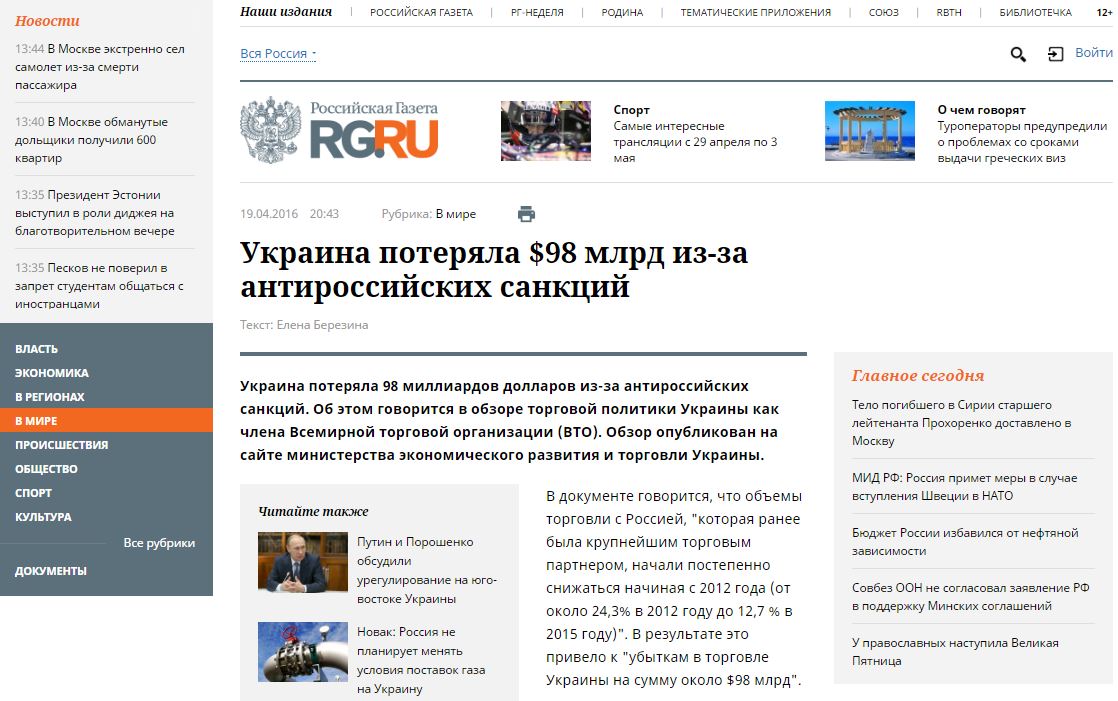 These losses however, are a result of Russia's bans on Ukrainian exports, something that is clearly stated in the WTO report: "The volumes of trade with the Russian Federation, earlier considered as the biggest trading partner, has been gradually declining starting from 2012 (from around 24.3% in 2012 to 12.7% in 2015) mostly due to the introduction of illegal and discriminatory trade restrictions overall amounting for around US$98 billion of losses in trade for Ukraine».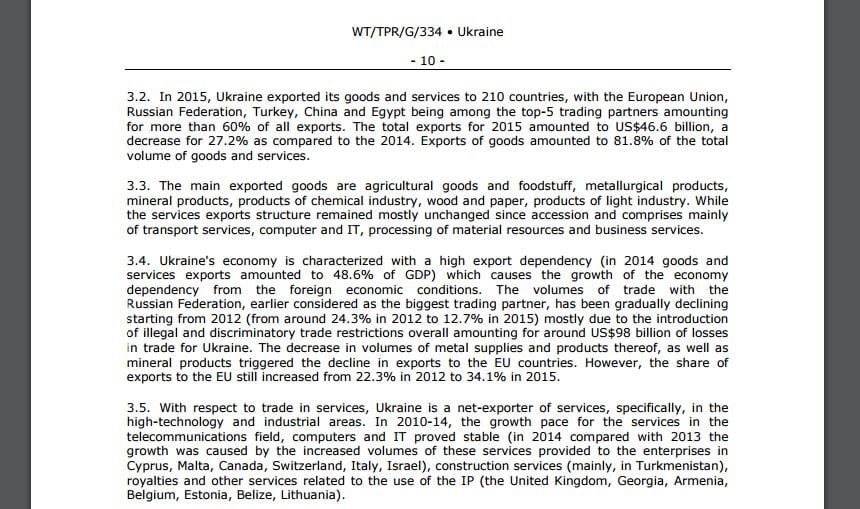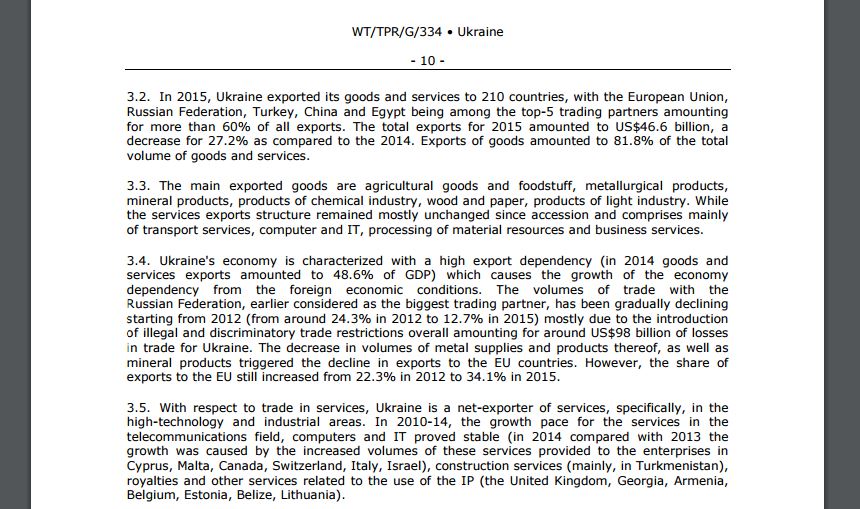 Ukraine did not impose any anti-Russian sanctions in 2012 or 2013; in fact during this period Russia started a trade war with Ukraine, beginning with a ban on Ukrainian milk and cheese products in 2012.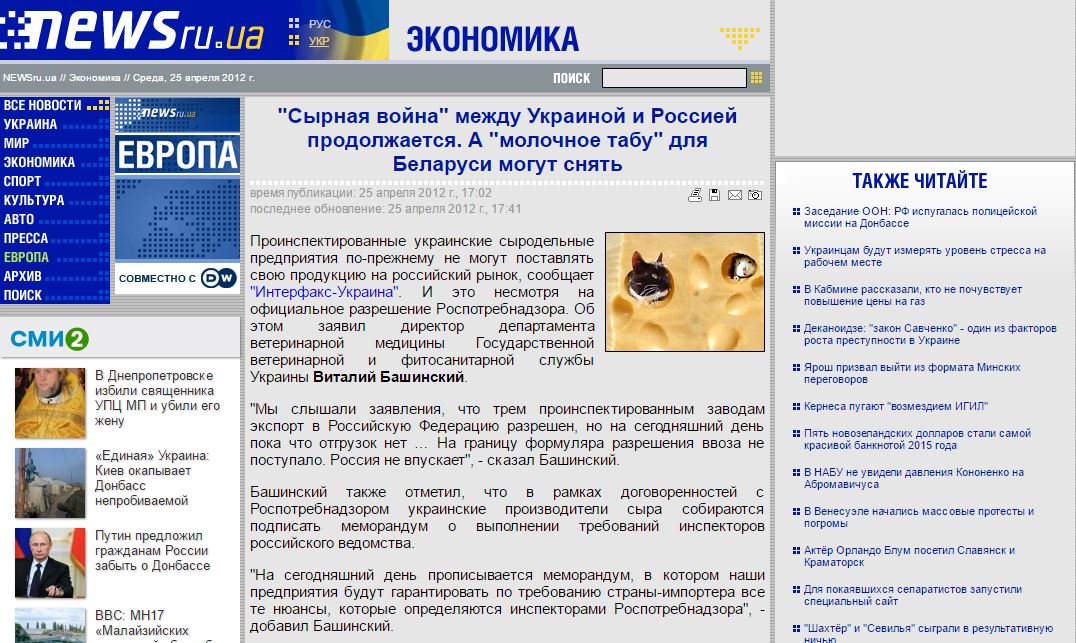 When Ukraine moved to sign the EU Association and Free Trade Agreement in 2013 Russia began banning or limiting entire sectors of Ukrainian imports, ranging from chocolate to steel and pipes.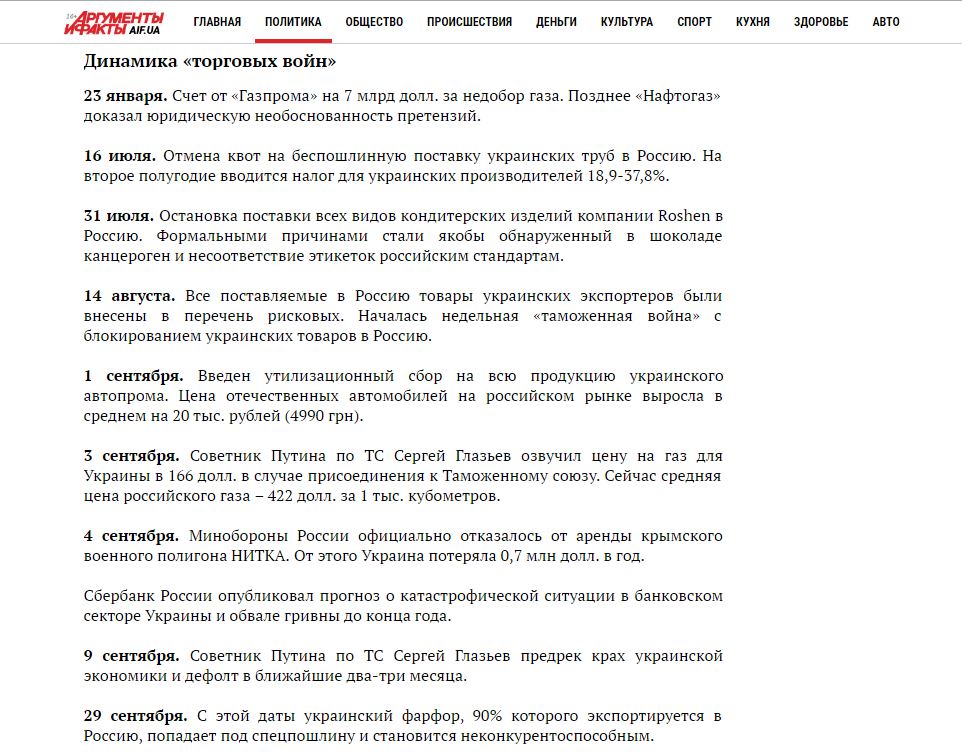 In 2015 the Russian Federation added salt to the list of banned Ukrainian imports and as of January 1, 2016 Russia cancelled the Free Trade Zone agreement with Ukraine. It was only after this that Ukraine imposed sanctions against Russia.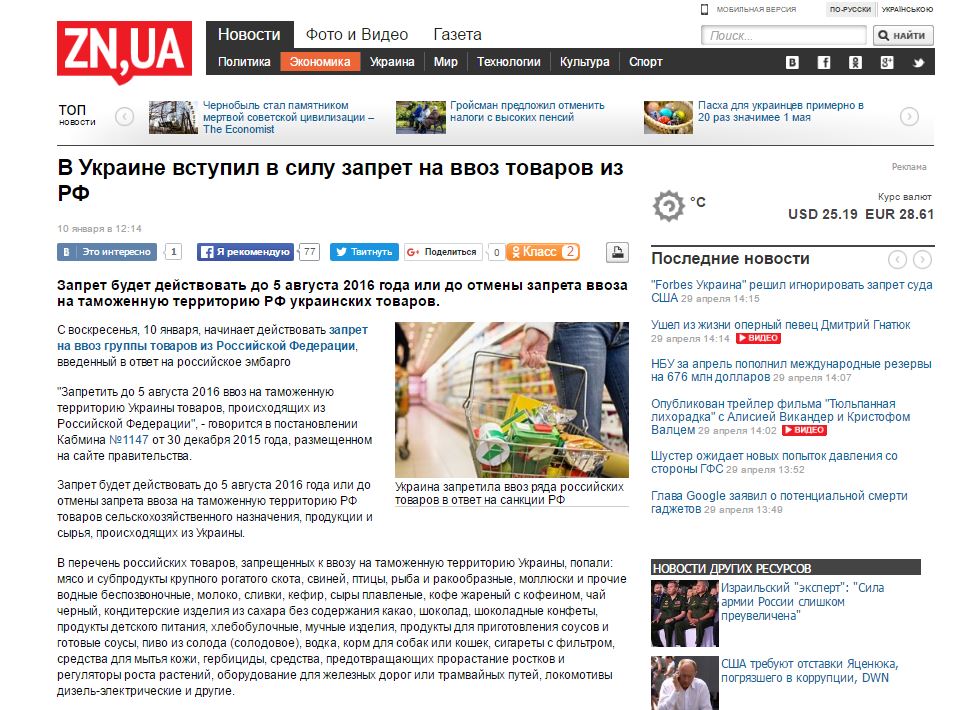 Rossiyskaya Gazeta's claims are completely false; the US$98 billion of losses in trade for Ukraine have not resulted from anti-Russian sanctions imposed by Kyiv, but are the direct result of Russia's "illegal and discriminatory trade restrictions" against Ukraine.