The so-called Novorossia news agency published a story accusing Ukrainian armed forces of robbing and looting local Ukrainians in the eastern war and illustrated the fake story with a photograph of a Russian soldier carrying two geese taken in Chechnya in 1995.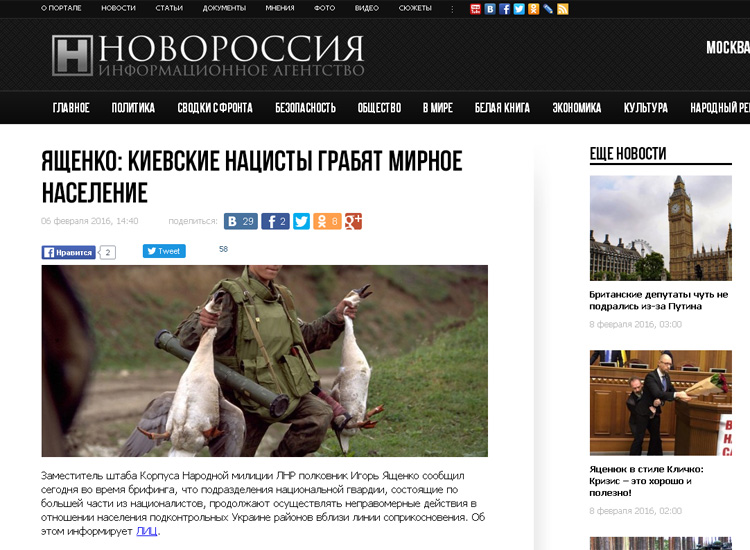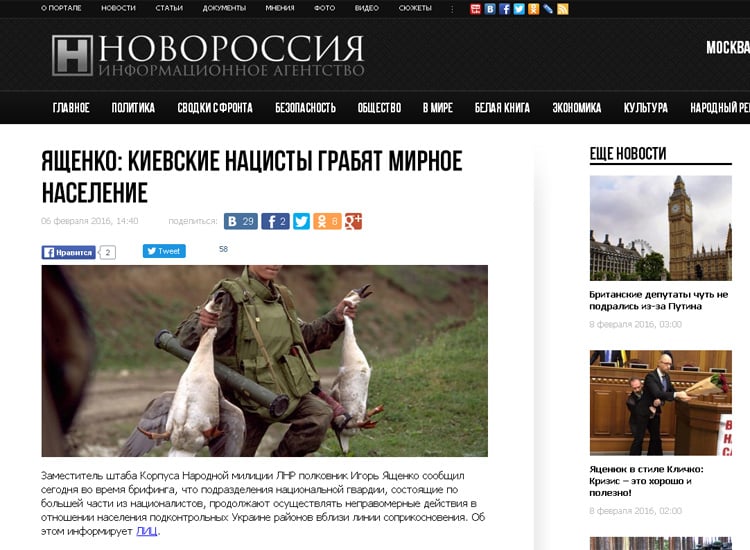 A separatist fighter named Igor Yashchenko also accused the Ukrainian army of conducting illegal searches and document checks, after which, things allegedly went missing. People find that their valuables are gone, but these actions of the security forces go unpunished writes the website.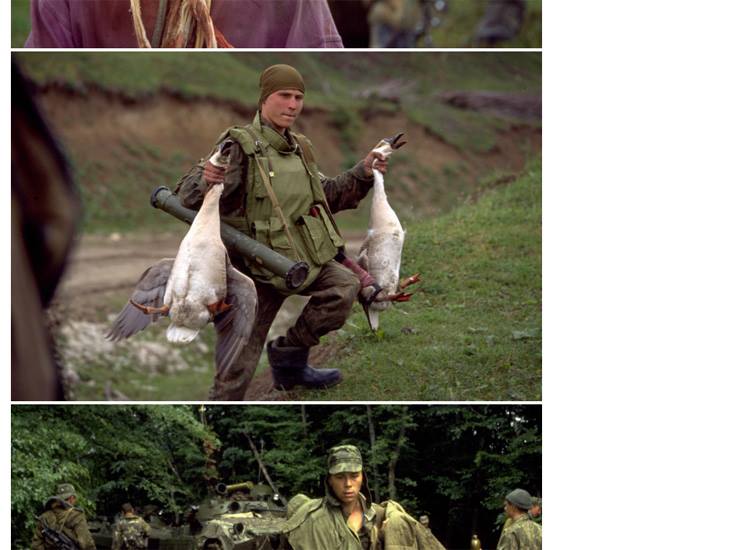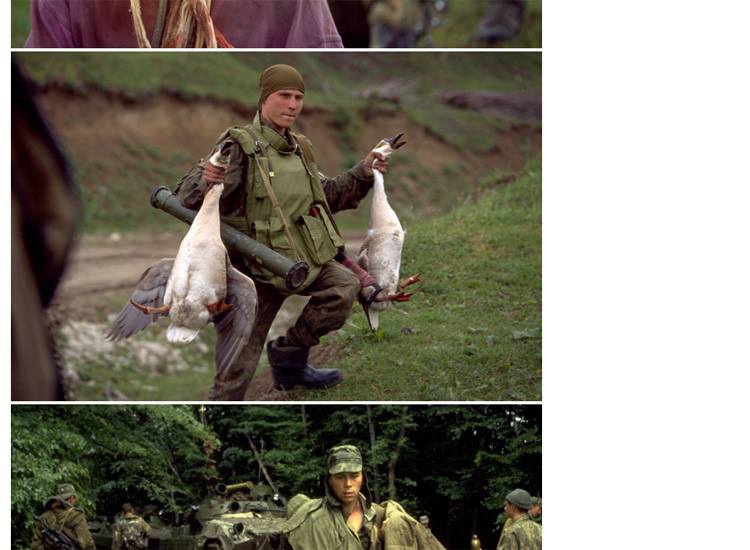 This photograph was posted on the Russian social media site LiveJournal by a user named Frallik in 2013. Frallik writes that the photo was taken in 1995 in Meskenduk, during the second Chechen war. In the photo a Russian soldier is carrying two geese. This photo was once again used during last year's events in Crimea, this time purporting to be one of the little green men, Russian soldiers without insignia.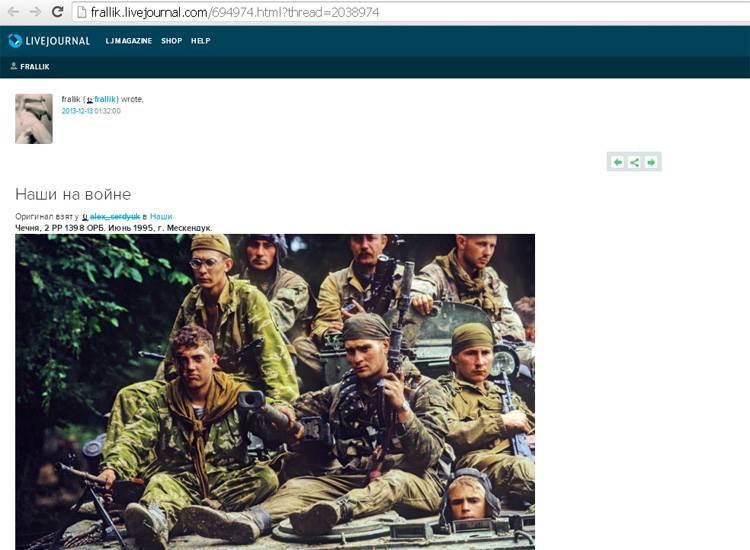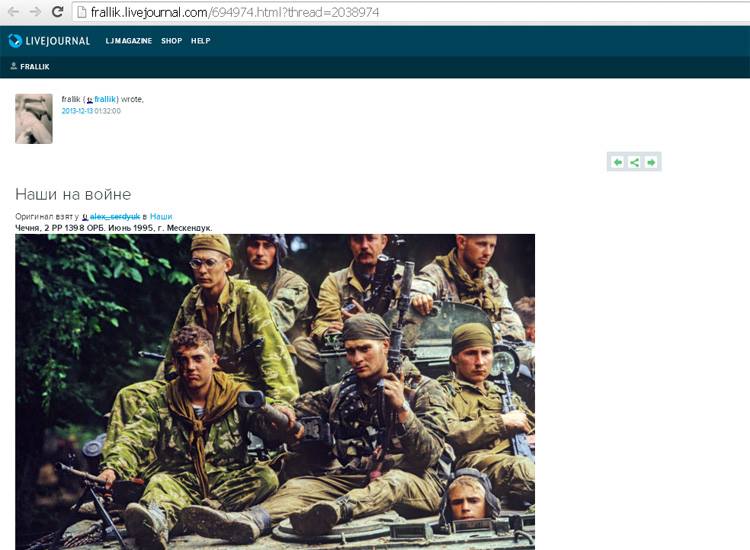 This photograph in fact was taken by French war photographer Eric Bouvet and was posted to his portfolio in 1995 (number 20 in the Russian commandos-Chechnya album). The picture was also used on the  Novorossia V Kontakte page.