Russian military channel Zvezda broadcast a news item claiming that recently released Ukrainian pilot Nadiya Savchenko has written a Ukrainian "Mein Kampf".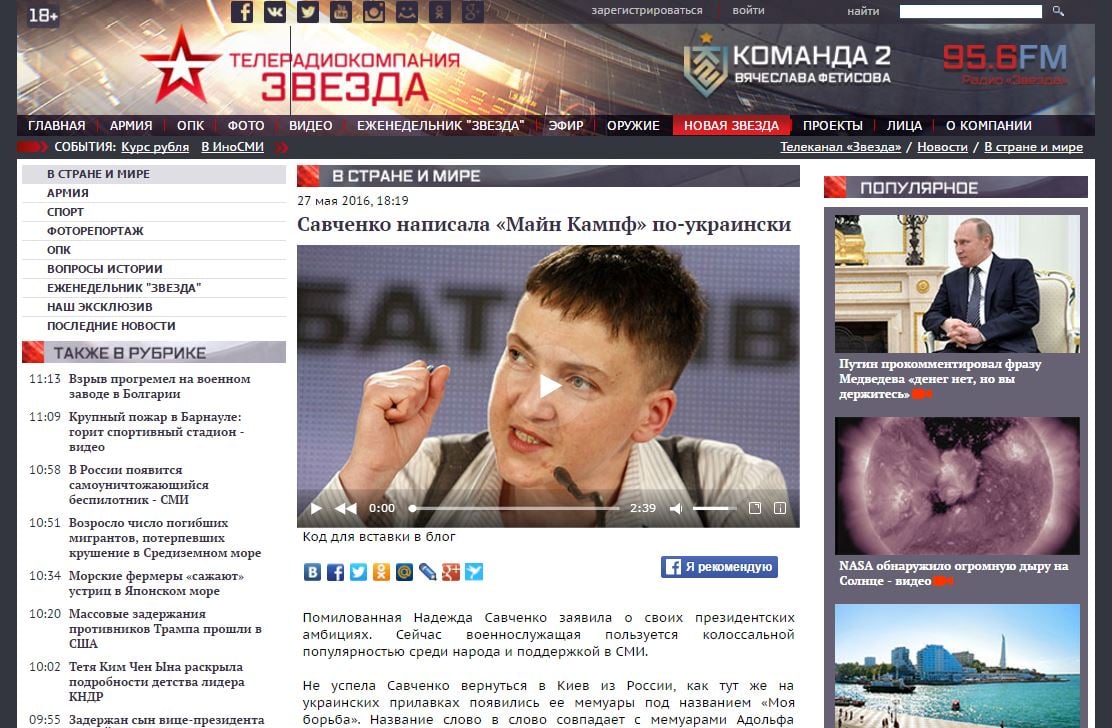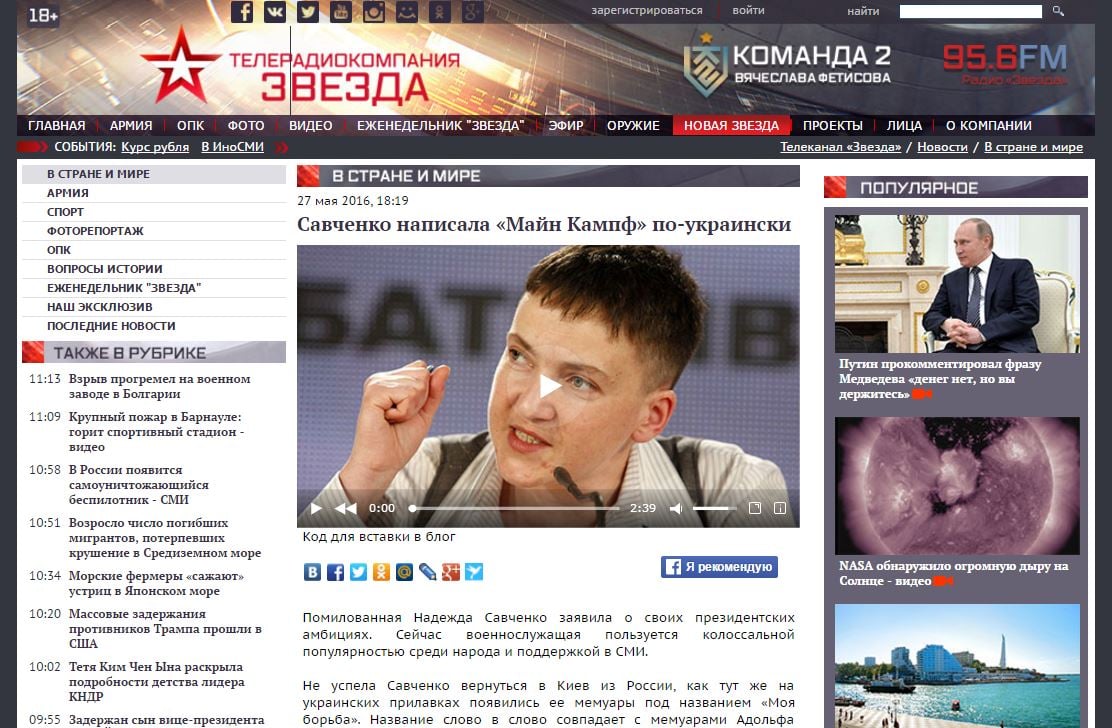 No sooner had Nadiya Savchenko returned to Kyiv from Russia, then her memoirs appeared in Ukrainian bookshops entitled "My struggle". Word for word, her memoirs are the same as Hitler's "Mein Kampf" claims Zvezda.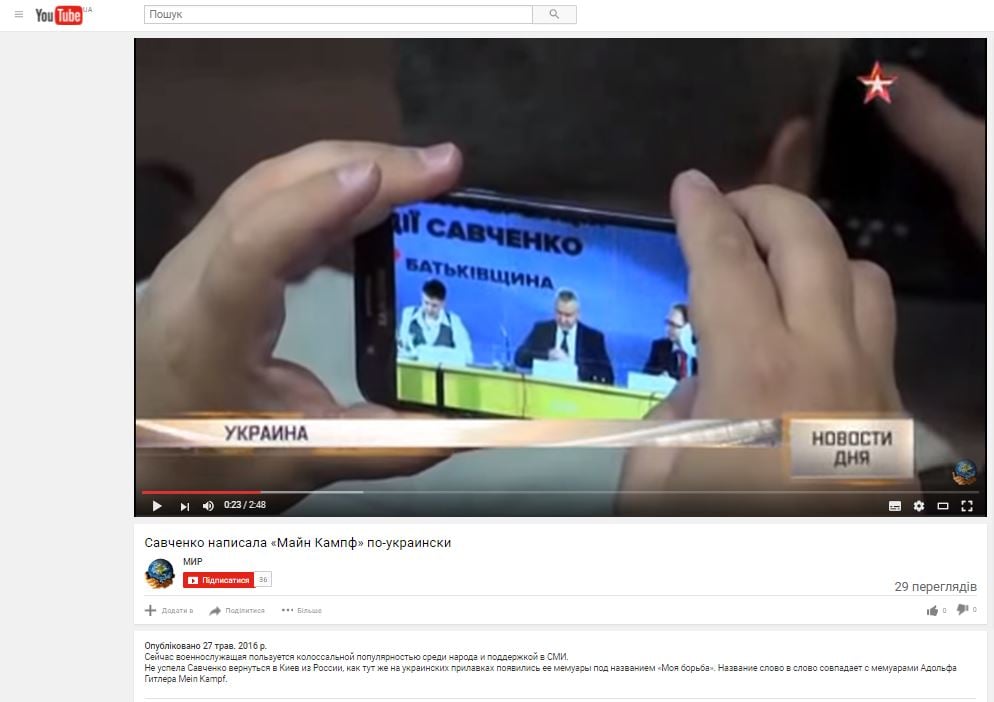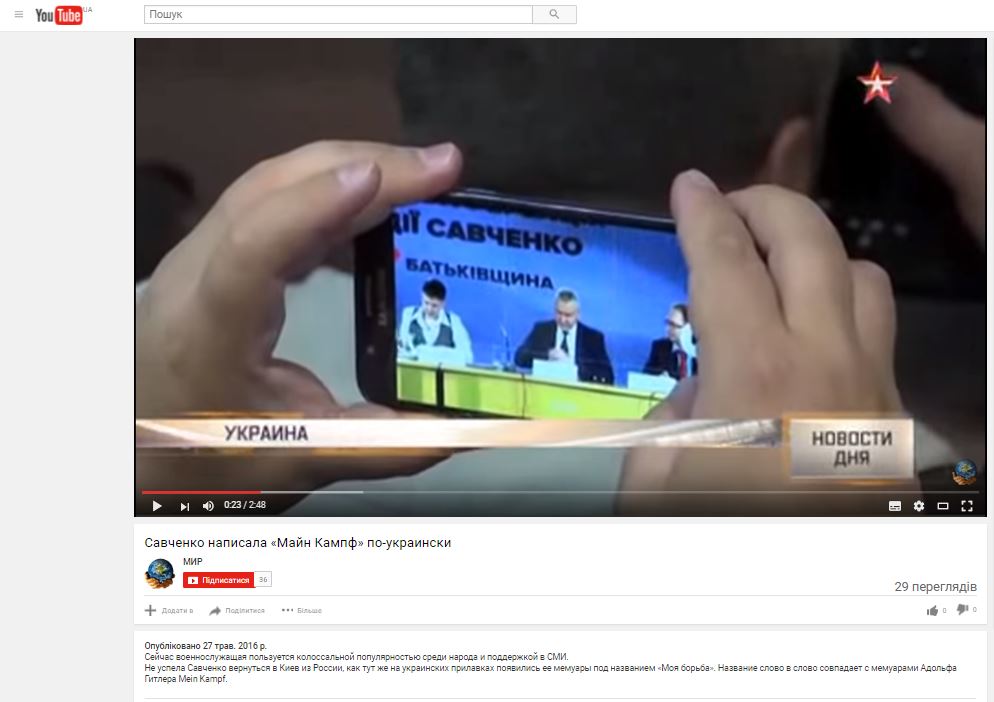 Savchenko has in fact written a book, but it is called something completely different  "Powerful name Nadiya"  playing on the meaning of Savchenko's name, which in Ukrainian means hope. The book was published in 2015.
Zvezda does not feature any quotes from the alleged Mein Kampf nor does it explain what the book is actually about.
Among the sites that circulated this fake story are A1am, Politicus and others.