Former Ukrainian member of parliament from the disgraced Regions Party Oleksiy Zhuravko, who currently resides in Moscow, announced on Facebook that he has in his possession documents which incriminate Ukraine's military in committing crimes against the civil population in Donbas. Russian media immediately jumped on his announcement, Ukrainian armed forces committing crimes against civilians with impunity is a favorite Russian propaganda trope that has been pedaled faithfully since Russia invaded Ukraine. Zhuravko went on to say that this information is hidden from Ukrainians and these crimes are not being investigated.  Meanwhile Ukraine's Prosecutor General's office has denied such allegations and noted that in cases where actual crimes have been committed, the perpetrators have been punished.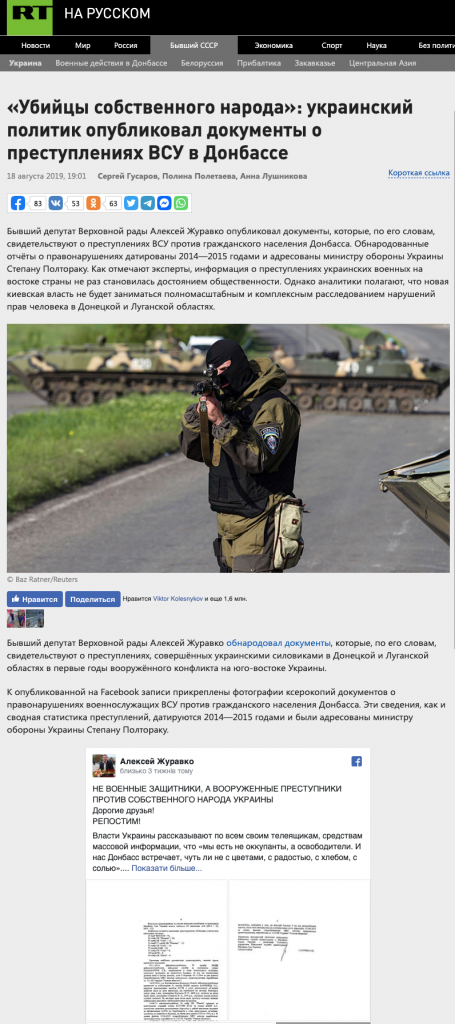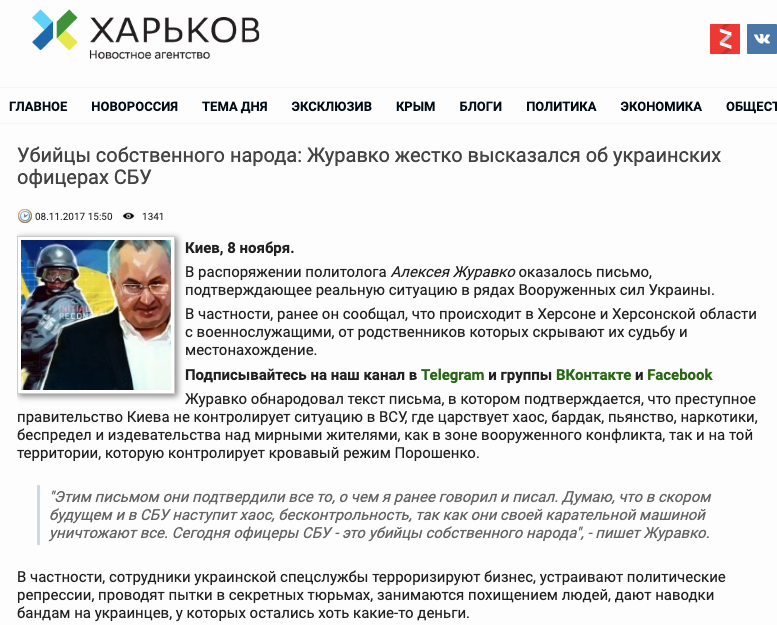 Zhuravko regularly publishes fakes against Ukraine on his Facebook page. The former MP is wanted by Ukraine's Security Service, the SBU and is also the subject of a criminal investigation for financial terrorism.
In his Facebook post Zhuravko published screenshots of documents that he claims are being hidden from the Ukrainian public and are not noticed by the media. These documents, filled with grammatical and language mistakes purportedly give examples of violations by the Ukrainian Army, violations which according to Zhuravko's statistics, are on the rise.
Russian media, in this case RT,  then quickly concludes that the new Ukrainian government will not engage in a full scale comprehensive investigation of human rights violations in the Donetsk and Luhansk regions.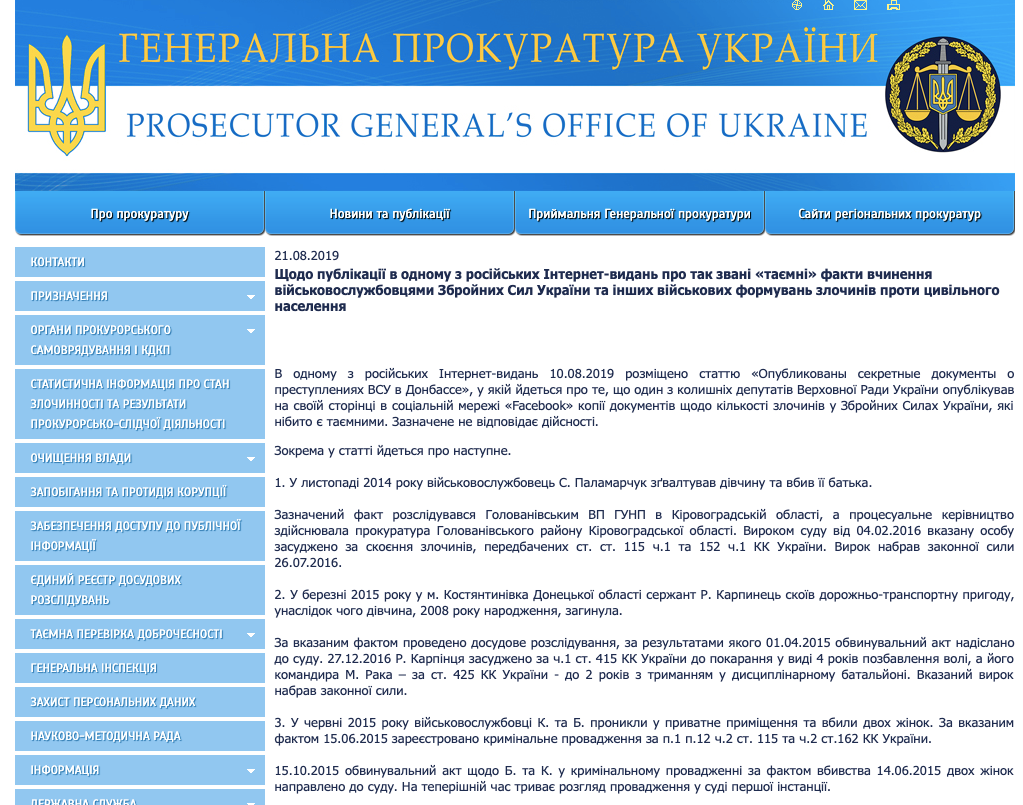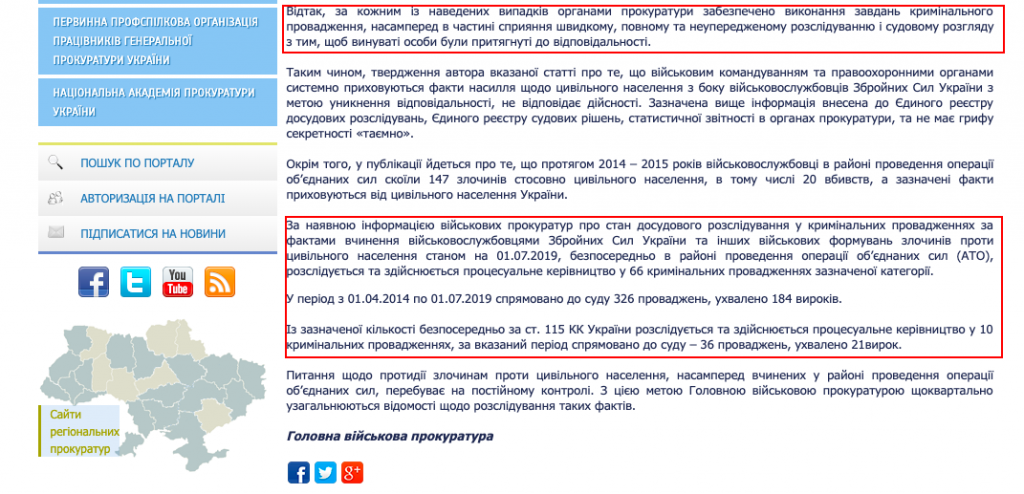 The Prosecutor General's office pointed out that the statistics Zhuravko presented are not factual. In an official response on their website the office listed the violations that had been noted and the punishments that had been meted out in each case. The office also denied that such violations were kept secret.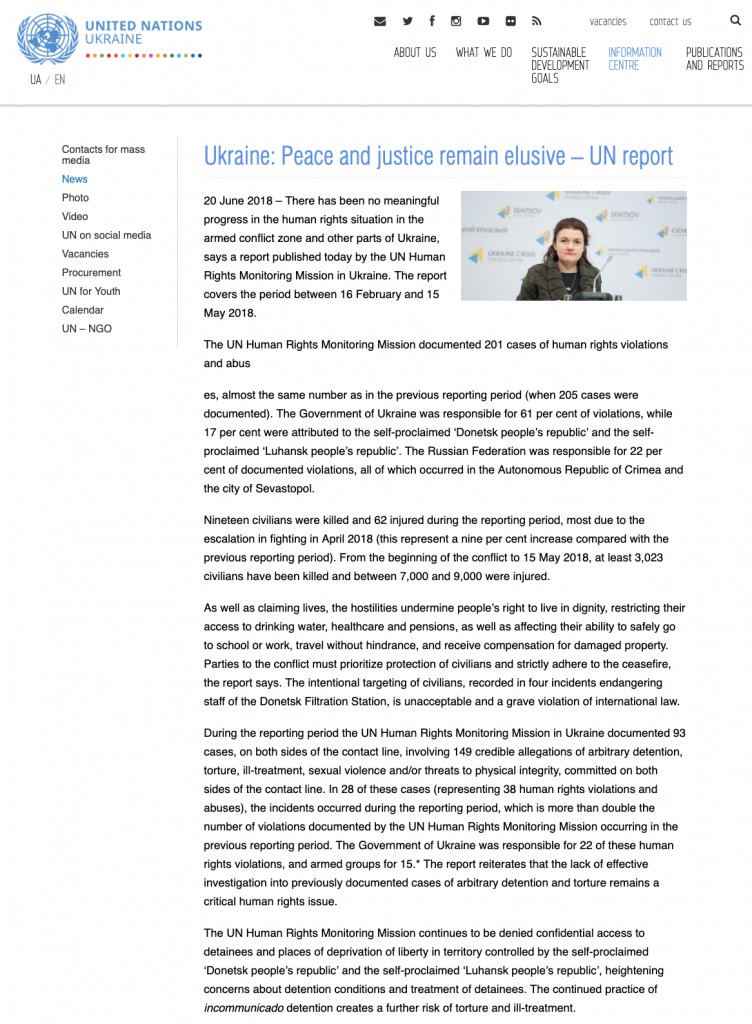 Human rights violations in the Donbas are monitored by the United Nations. The UN Human Rights Monitoring Mission publishes annual reports citing all violations registered. In 2018 the UN noted that 61% of violations occurred in areas controlled by the Ukrainian government while 17% of human rights violations were attributed to the self-proclaimed Donetsk and Luhansk People's Republics. The report notes that the mission has very limited access to the occupied territories, they are not allowed to visit prisons in the occupied zone and have no access to prisoners, and therefore the picture presented in the reports does not reflect full reality.
Nevertheless, any violation of human rights by Ukrainian troops does not go unnoticed by both international organizations and the Ukrainian justice system.