Russian media were awash with stories last week claiming that US Senator Lindsey Graham had admitted that sanctions against Russia were not working.
Kremlin stalwart Ukraina.ru wrote that Graham said all of Washington's attempts to tame Russia were unsuccessful. RIA Novosti wrote that the US Senator had complained that Russia was running wild but had admitted that attempts on the part of Donald Trump's administration to exert pressure on Russia were not working. Sanctions against Russia are useless declared Izvestia, TASS followe d suit with the headline Graham admits US sanctions against Russia not working.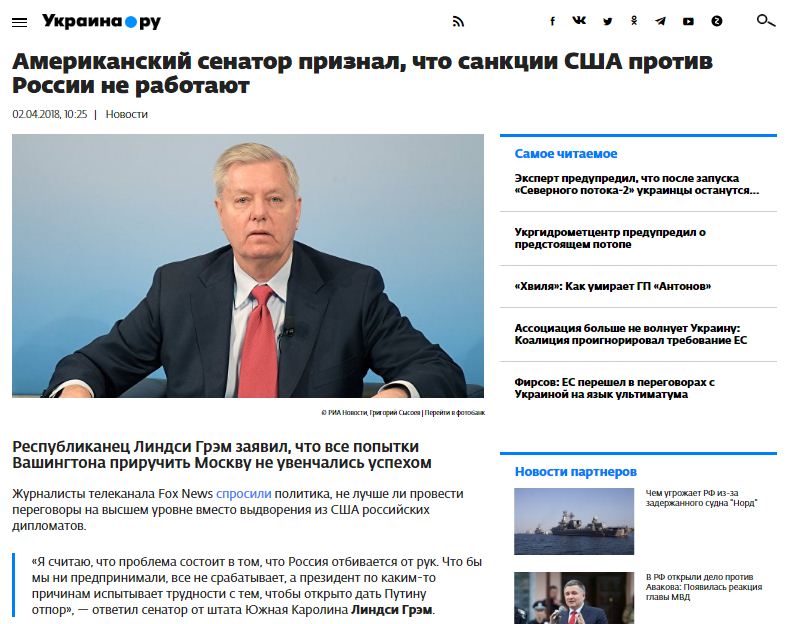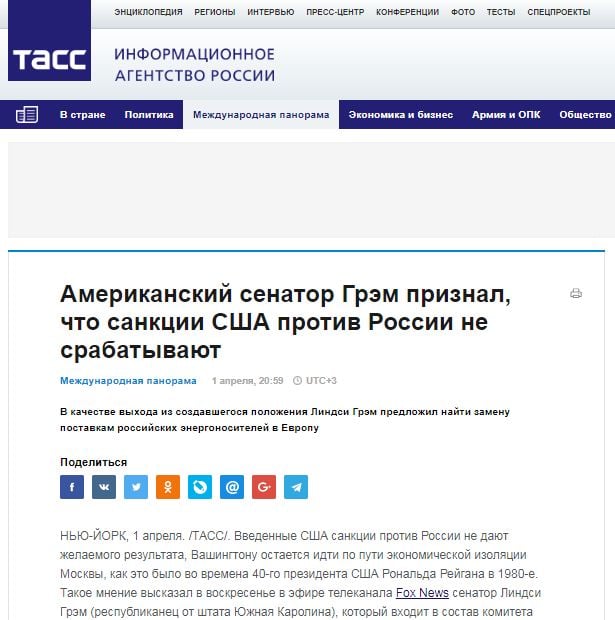 Argumenty I Fakty, Vzglyad, Utro.ru, Federalnoye Agentstvso Novostey, Regnum, Zvezda, Svobodnaya Pressa,Tsargrad, Kremlevskaya Pressa parroted with their own versions of this fake.
These fake claims stem from a Fox News interview that Senator Graham did with Chris Wallace on escalating tensions between Russia and the US. Nowhere in the interview does Graham say that sanctions are not working.
Ukraina.ru claims that Graham was asked if it would not be better to have high level US Russia talks rather than deport Russian diplomats out of America. What Wallace actually asked Graham was how serious is the split now between Moscow and Washington.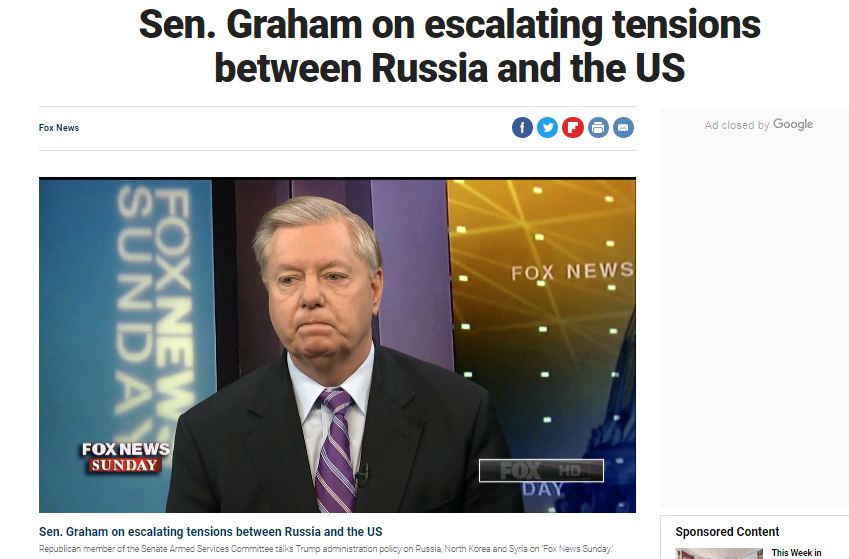 "One of the reasons we are expelling diplomats is because the Russian intelligence services most likely poisoned a British citizen and his daughter, a former Russian agent in the United Kingdom. So, this is the eighties to me all over" Graham answers.
The section of the Fox news interview Russian media cite as an example of evidence that the sanctions are ineffective, Wallace and Graham are not even talking about sanctions.  Lindsay Graham says the following: "I think the problem is that Russia is running wild. Whatever we're doing is not working and the president for some reason has a hard time pushing back against Putin directly. So, again, economic isolation of Russia. They're an oil and gas economy. They couldn't survive very long without customers."
Analysts and researchers testify to the effectiveness of sanctions. A recent report by the Geneva based Programme for the Study of International Governance (PSIG) at the Graduate Institute of International and Development Studies  analyzes sanctions against Russia and concludes that they are effective on several fronts. According to the report, "Along with measures imposed by the European Union and other international partners, they have been instrumental in signaling the consequences of violating international norms on territorial integrity, and raising the costs of Russian actions in the conflict".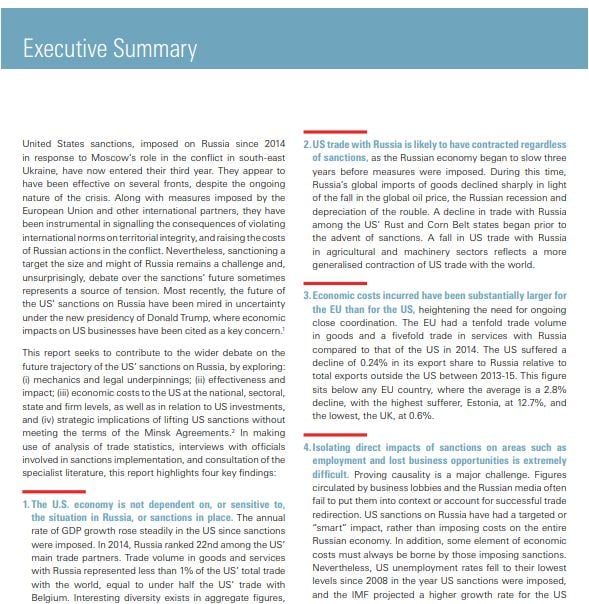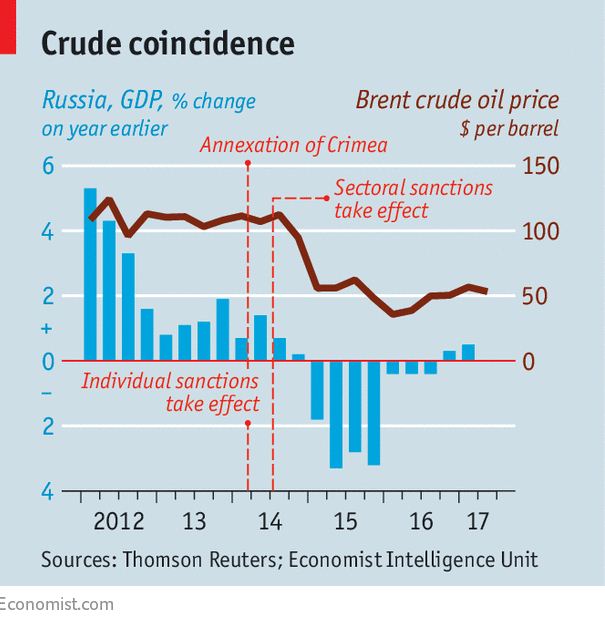 In a recent article entitled America's new economic sanctions may hurt Russia's recovery the Economist magazine notes that while sanctions will not force Putin to change course, they make it more difficult for him to deal with the consequences of his actions as more ordinary Russians suffer economically.