Russian Defense Ministry television channel Zvezda declared this week that the self-proclaimed Donetsk People's Republic  had retaken Avdiivka, a town in Donetsk oblast close to Russian separatist occupied territory. Avdiivka has never been under separatist control, the town is part of free Ukraine and under the control of the Ukrainian armed forces. Zvezda then declared that Ukrainian military had resumed shelling Avdiivka, when in fact it is the Russian supported separatists that have been incessantly firing at the town in recent days.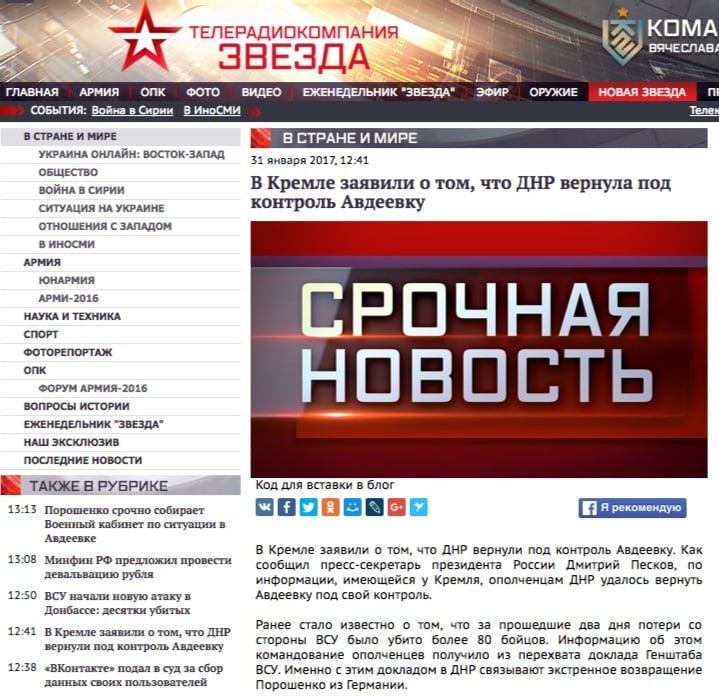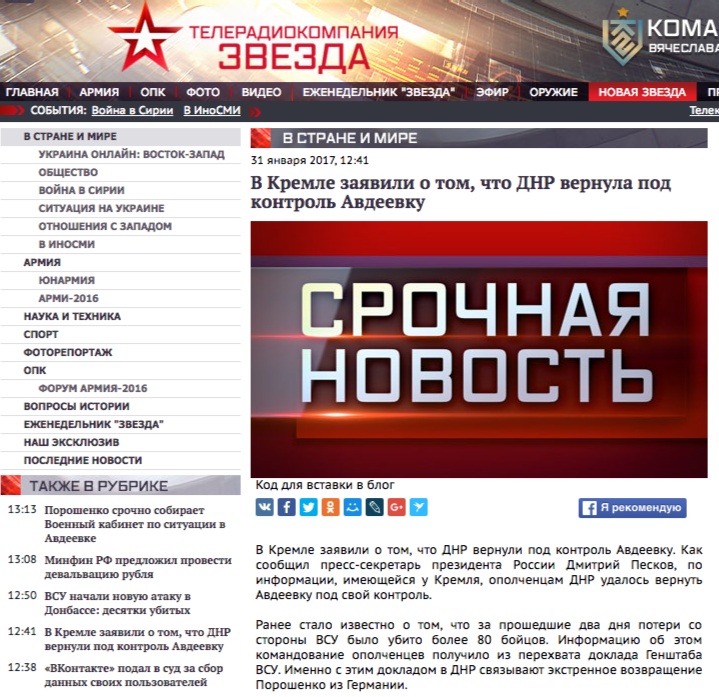 Zvezda and other Russian media referred to Russian presidential spokesman Dimitri Peskov, who it appears declared that the so-called Donetsk People's Republic had regained control over Avdiivka. Later they backpedaled the story claiming that Peskov announced that separatist militias had pushed Ukrainian forces back to the demarcation line that was in place prior to the current renewal of fighting and that the Kremlin had incontrovertible evidence that it was the Ukrainians who began attacking Avdiivka first.
RIA Novosti, Interfax, Life.ru, TVC, Vesti, Rambler Novosti and others all disseminated this fake story.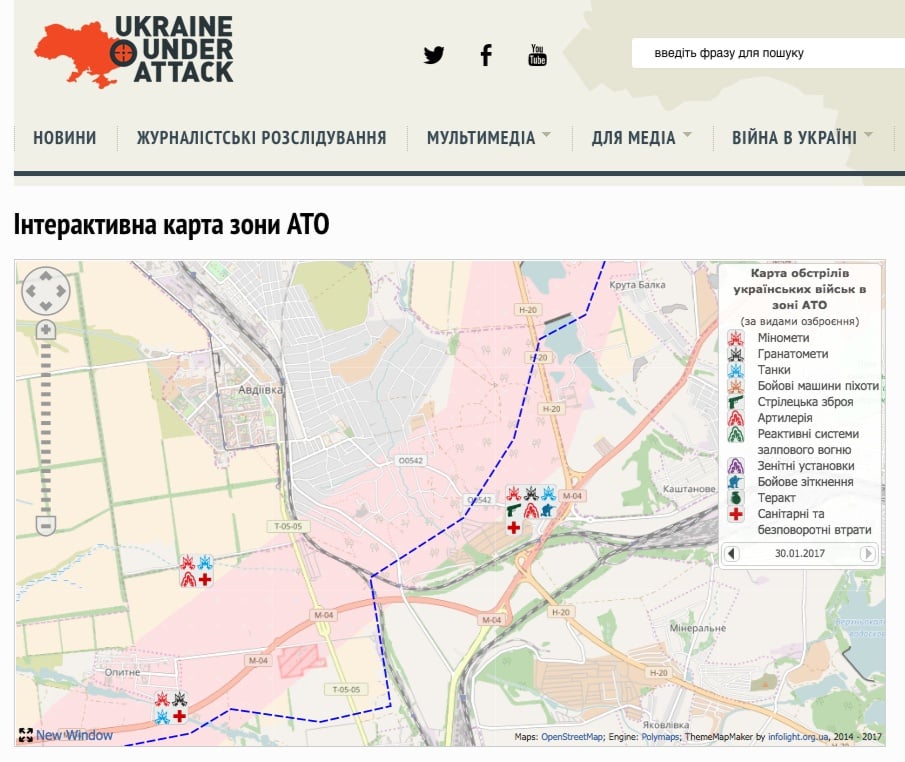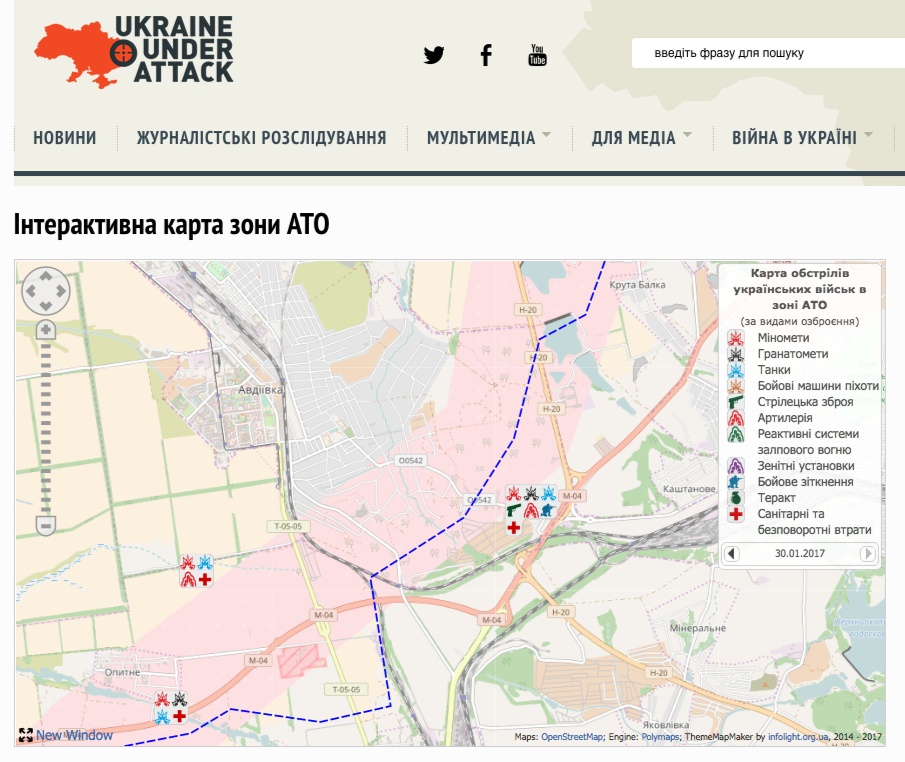 Ukraine's interactive war map which is updated daily shows that Avdiivka is under the control of the Ukrainian military. OSCE's Ukraine Monitoring Mission confirms this.
Even separatist militants contradict these Russian media claims. Reports about separatist militia being on the outskirts of Avdiivka are not true, wrote one of the representatives of the DNR.