Russian and Ukrainian media were up in arms last week about a new café that allegedly opened in Lviv with the scandalous name "First Lviv Slut café". The hullaballoo was much ado about nothing as the café is nothing but a virtual project of the Golova agency and has shown how something that does not exist becomes a viral topic on social media and begins to live a life of its own.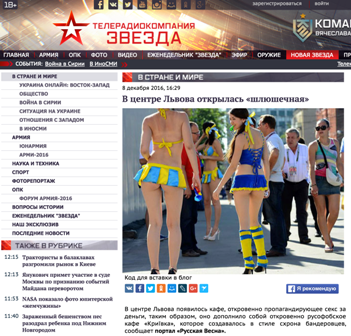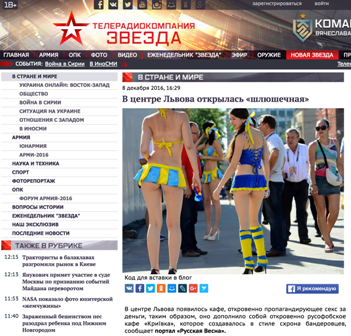 The idea began as joke, according to Golova's Facebook page, agency marketers and promoters decided on a provocative name, created fake accounts for the Slut café in social media, posted fake menus with sexually suggestive food names and even published comments from alleged guests, who supposedly visited the scandalous café.
Soon journalists were writing articles about who the possible owner of the provocative café could be while others were reporting that journalist were not admitted to the official opening of the café.
Vesti.ru, REN TV, Russian Defense Ministry's television channel Zvezda, Korrespondent.net, Strana,ua, ICTV, Ukrainski novyny, Obozrevatel, zachem.com.ua, Kulemet.com, Depo.ua, Komsomoslaya Pravda v Ukrainie and many other Russian and Ukrainian sites disseminated this fake story.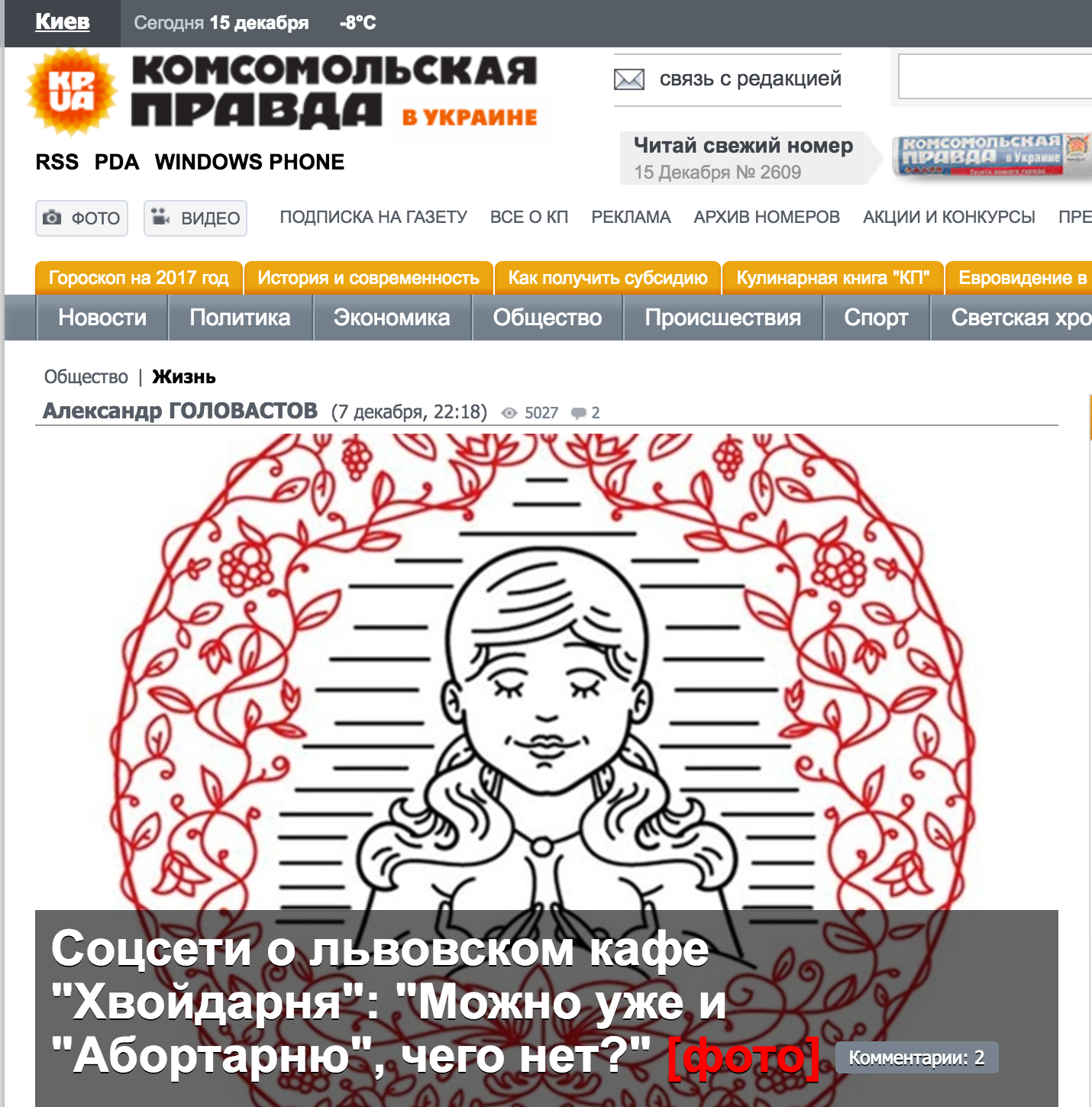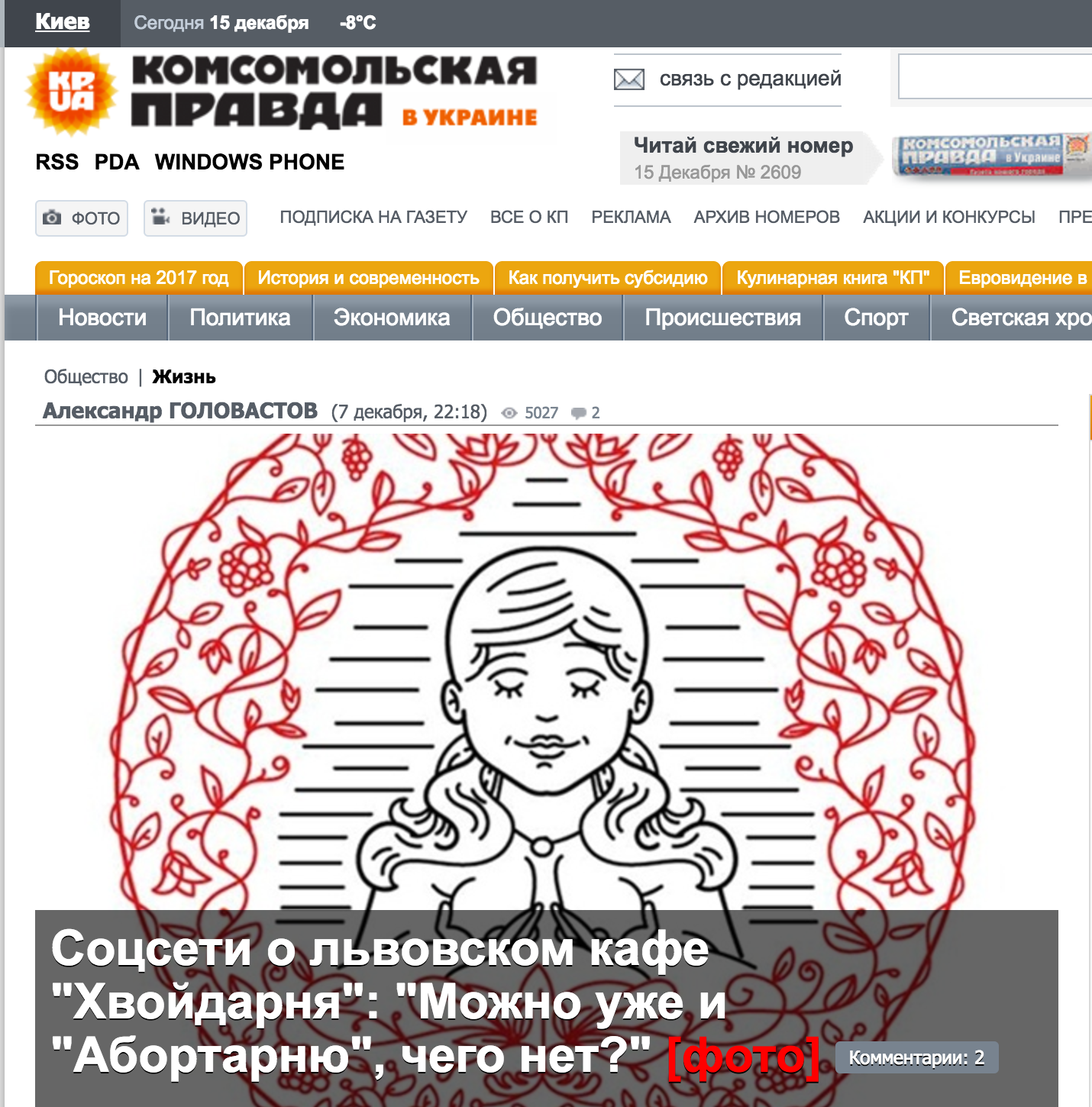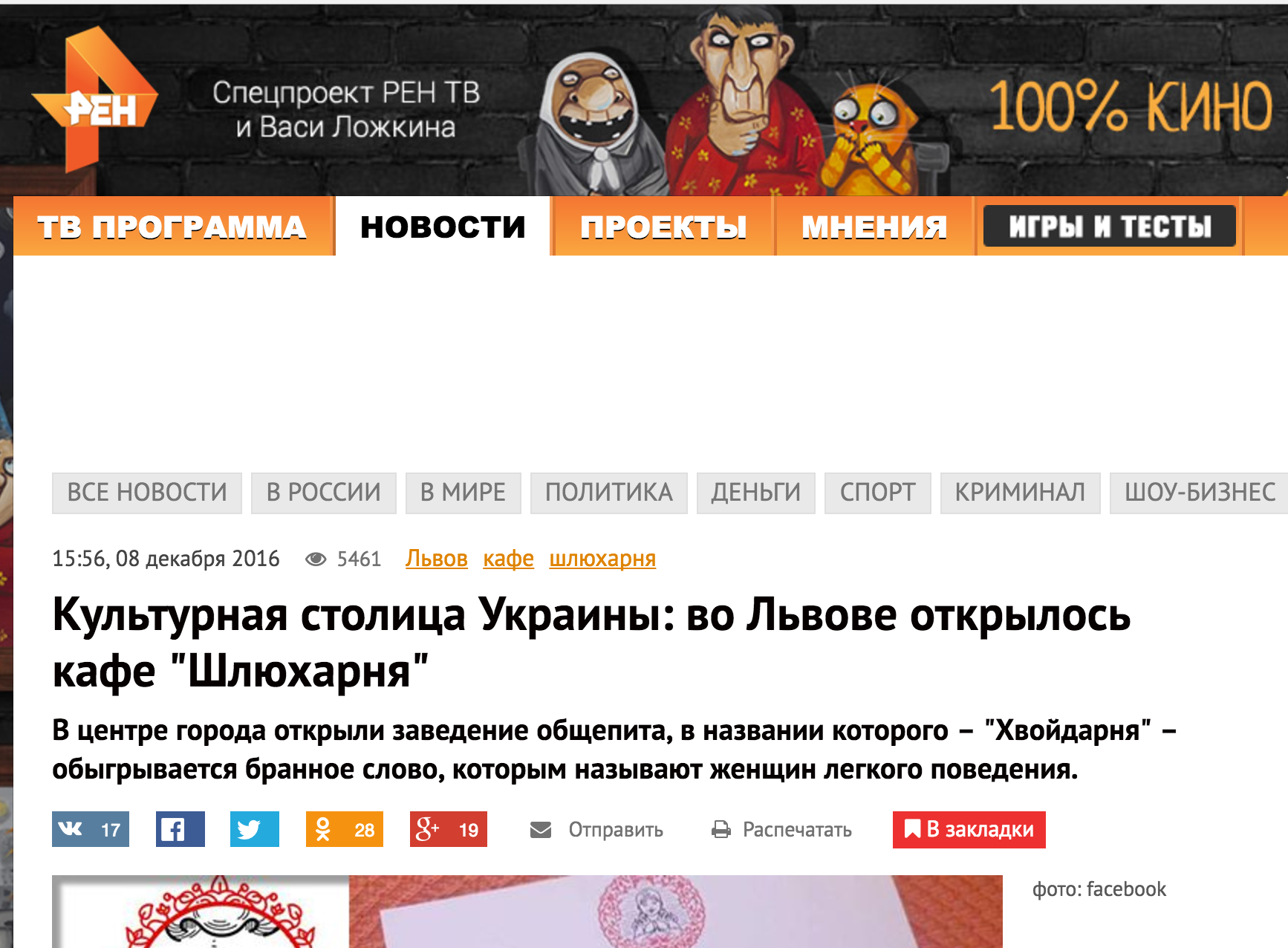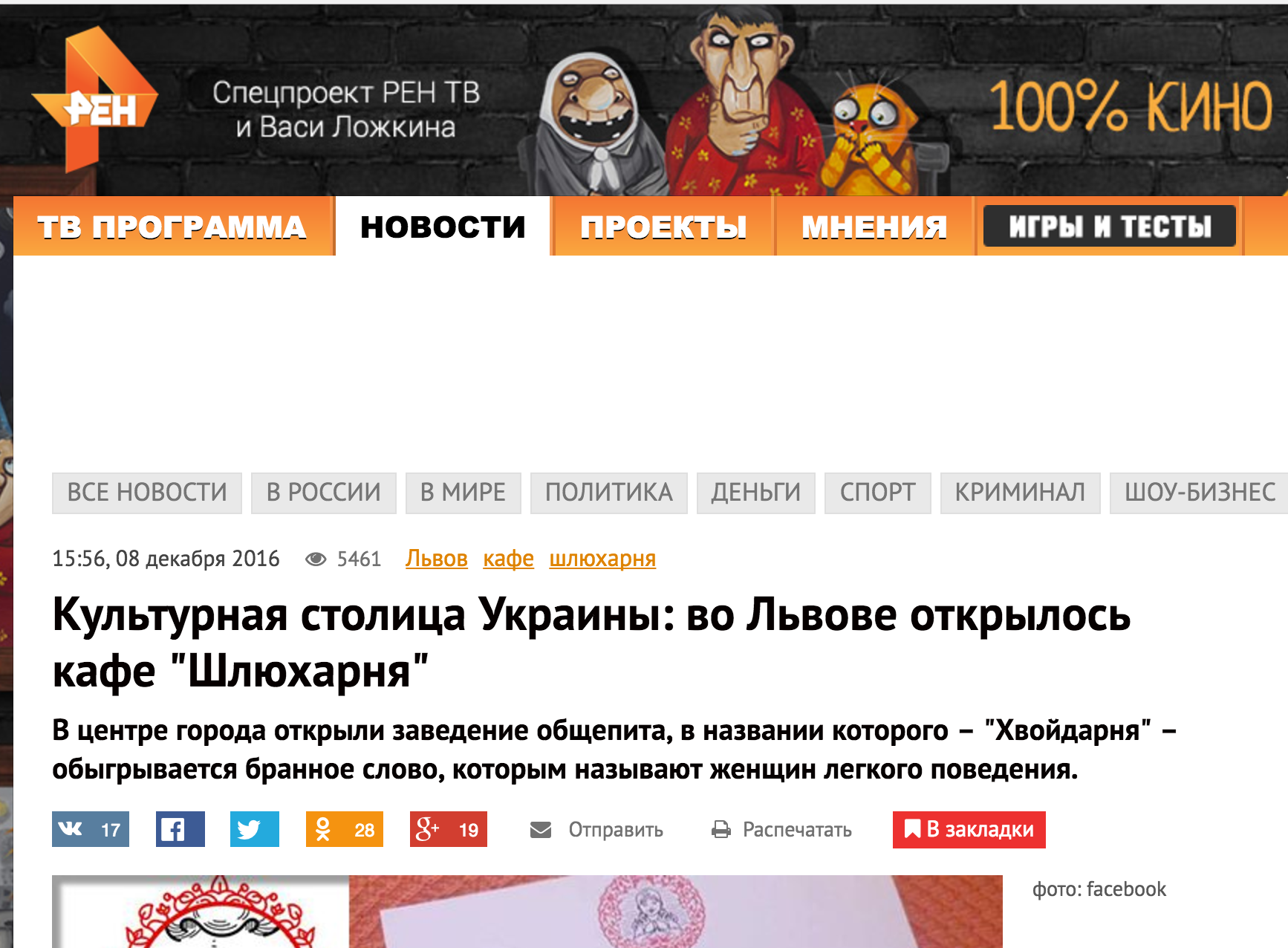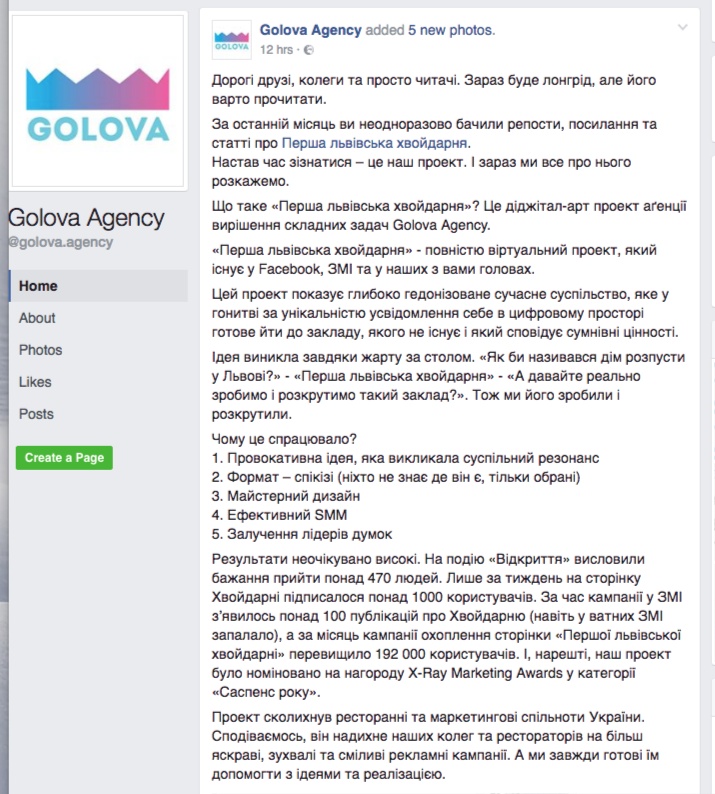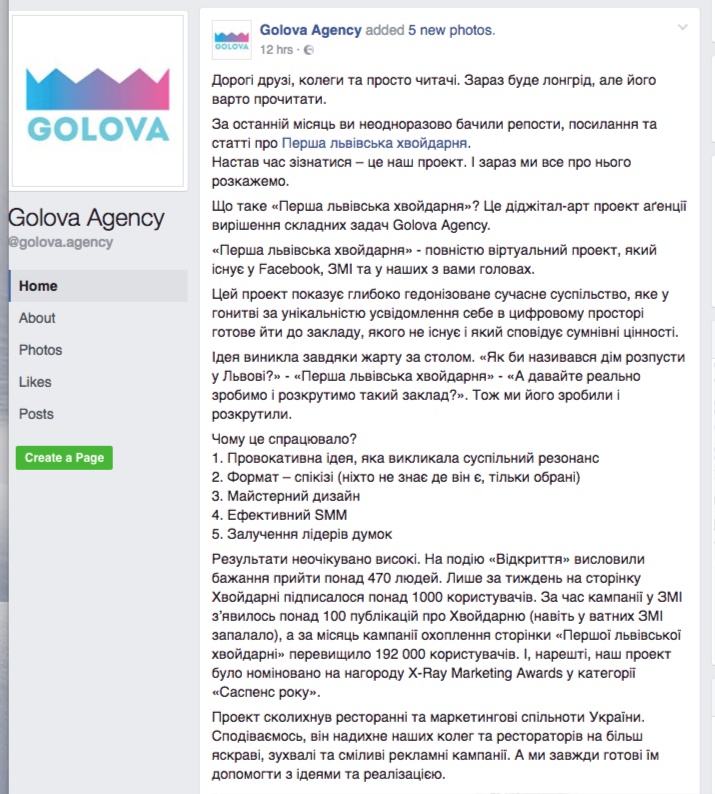 "This project shows how deeply hedonistic contemporary society has become, in its race for digital self-actualization, it is ready to go to a non-existent places that profess less than laudable values"  explains the Golova agency team.
The Slut café story shows how easy it is to disseminate fakes and how careless most media are about fact checking. This fake story received more than one hundred publications.