Russian news agency RIA Novosti published a story claiming the White House was dismissing a media report that it had agreed to supply Ukraine with lethal weapons. RIA cites Michael Anton, a senior official in the White House in charge of National Security Council strategic communication, who allegedly told RIA that the lethal weapons claim was untrue.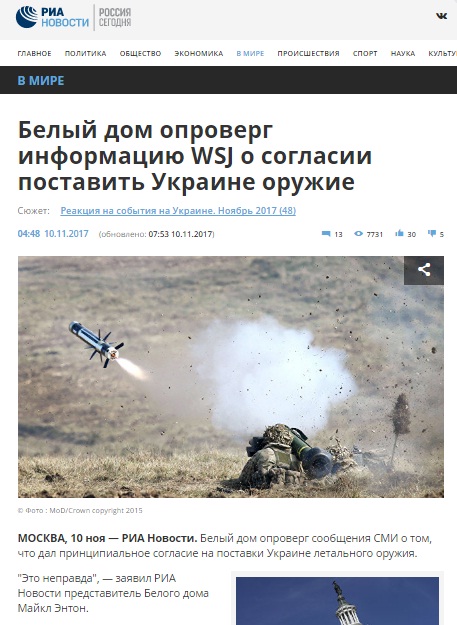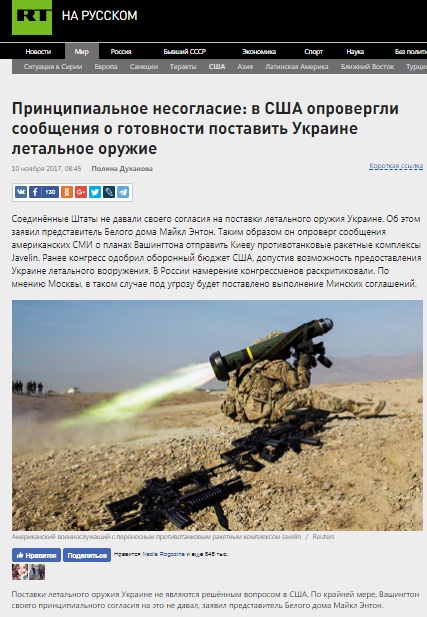 RIA's fake story comes in the footsteps of a Wall Street Journal article from April 9 about possible peacekeepers in eastern Ukraine. Describing the meetings taking place to test Russia's willingness to commit to a peacekeeping plan and end the conflict in the eastern Ukrainian war zone, the Journal writes that "several U.S. officials said the White House has approved in principle providing Ukraine lethal weapons, including Javelin antitank weapons.
Claims that US plans to send lethal weapons to Ukraine were untrue appeared only in Russian and a few Ukrainian media, there has been no official US statement to that effect and American and other western media have not written that the US administration is disputing such plans.
RIA Novosti cite Michael Anton, but other Russian media who disseminated this fake –  Ukraina.ru, TASS, NTV, Sputnik, TVC, Vesti, Rossiyskaya Gazeta, REN TV, Argumenty I Fakty, Komsomolskaya Pravda, Echo Moskvy, Moskovskyi Komsomolets, Vedomosti, Russkaya Vesna and Novorossia, do not. Among Ukrainian media who also ran this fake story without checking were Channel 112, Komsomolskaya Pravda v Ukrainie, RIA Novosti v Ukraine, Kommentarii, Apostrof, Holos and others.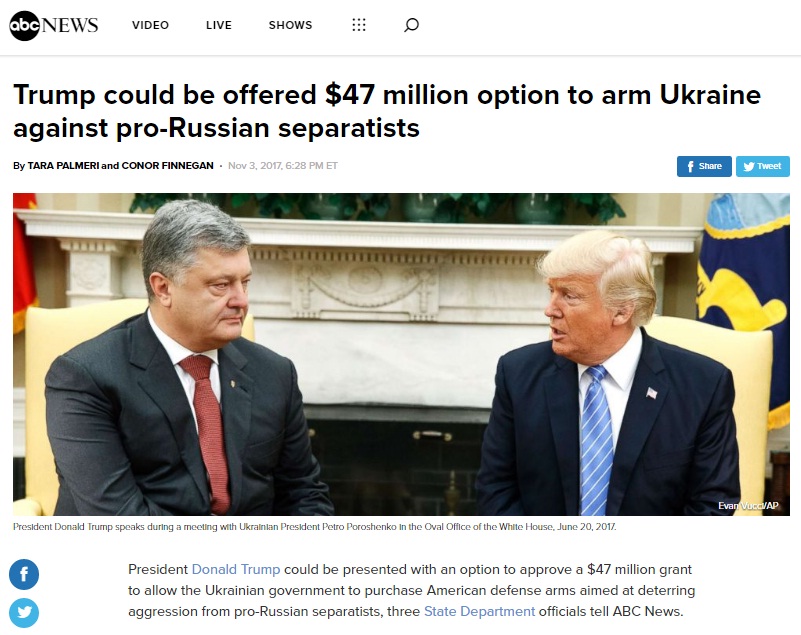 Meanwhile an ABC News report from November 3 claimed that the White House could be offered 47 million dollars to arm Ukraine and deter aggression from Russian supported separatists.  In an email response to ABC Michael Anton wrote "The U.S. has never ruled in or out lethal aid to Ukraine and we have no announcement at this time."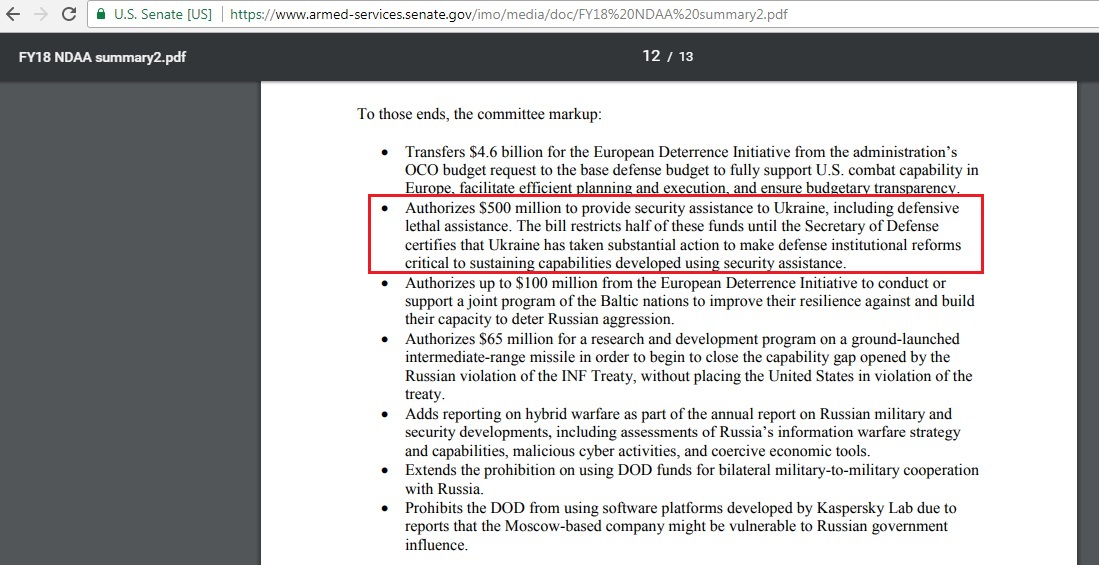 The US National Defense Authorization Act for 2018 has a section devoted to "Countering Russian Aggression" authorizing "500 million dollars to provide security assistance to Ukraine, including defensive lethal assistance."