Scores of Russian media manipulated statements made by US Secretary of State nominee Rex Tillerson during his congressional confirmation hearing, claiming that Tillerson named the conditions under which America would be prepared to recognize Crimea as Russian territory.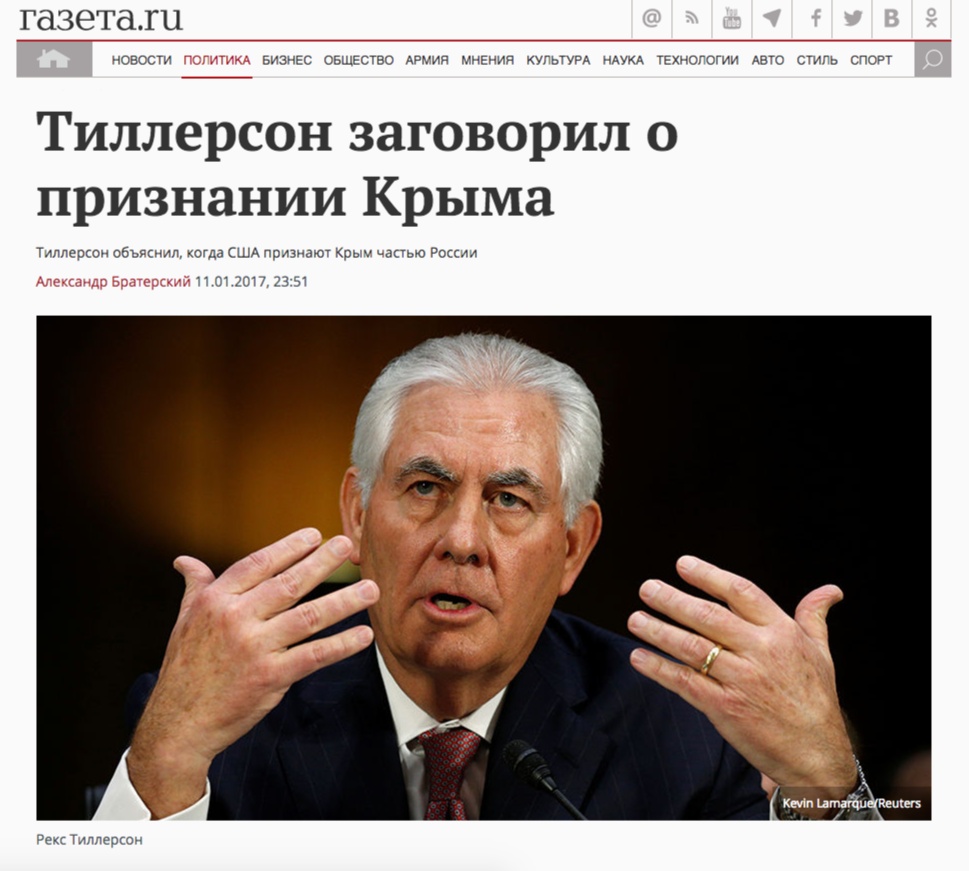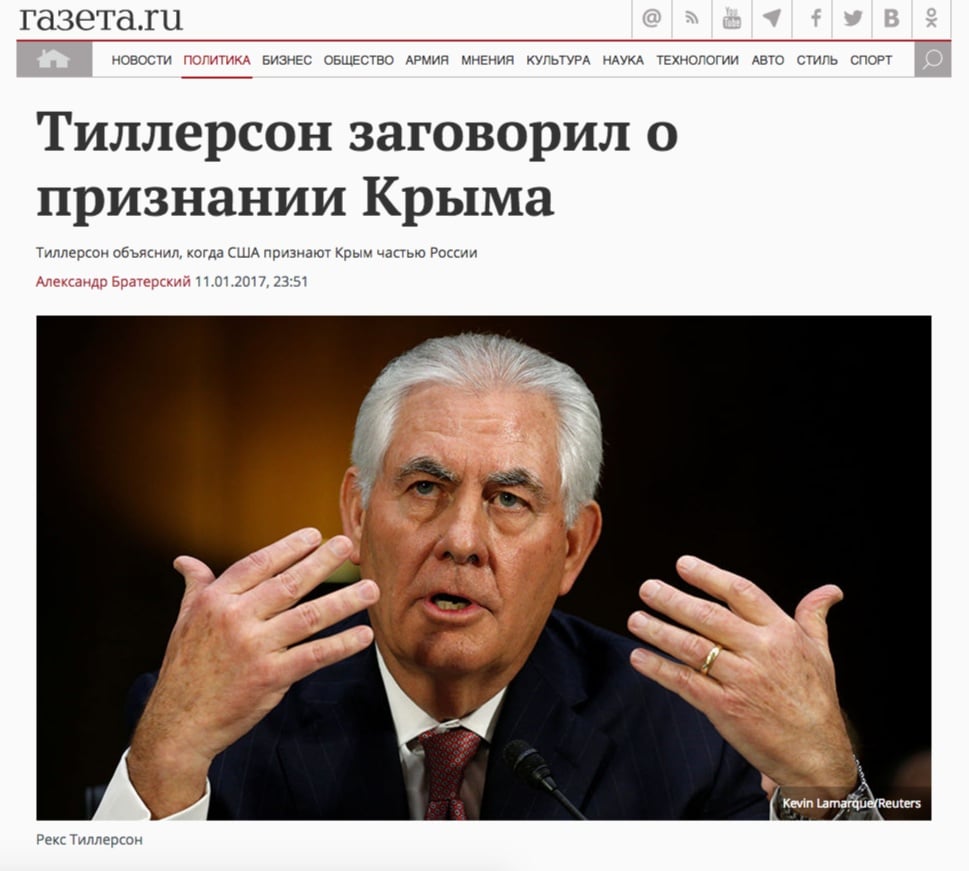 Russian state news agency TASS declared that Tillerson had named the terms under which Crimea would be recognized as part of Russia and Lenta.ru quickly followed suit claiming that he "clarified" those conditions. Both agencies conveniently ignored the fact that Tillerson agreed that Russia's annexation of Crimea was illegal and violated Ukraine's sovereignty.
Tillerson did not outline any conditions for such recognition, on the contrary, he said that Russia had no right to take Crimea and the weak response for this action from the US emboldened Moscow.
Responding to Senator Rob Portman's question that United States would never recognize the annexation of Crimea similar to the way it had never recognized the Soviet occupation of the Baltic States, Tillerson responded "The only way that could ever happen is if there were some broader agreement that would be satisfactory to the Ukrainian people, so absent that, we would never recognize the annexation".
RIA Novosti, Russian Defense Ministry television channel Zvezda, the newspaper Vzglyad, TASS, Vedomosti, Lenta.ru, Interfax and many other Russian media organizations disseminated this fake story.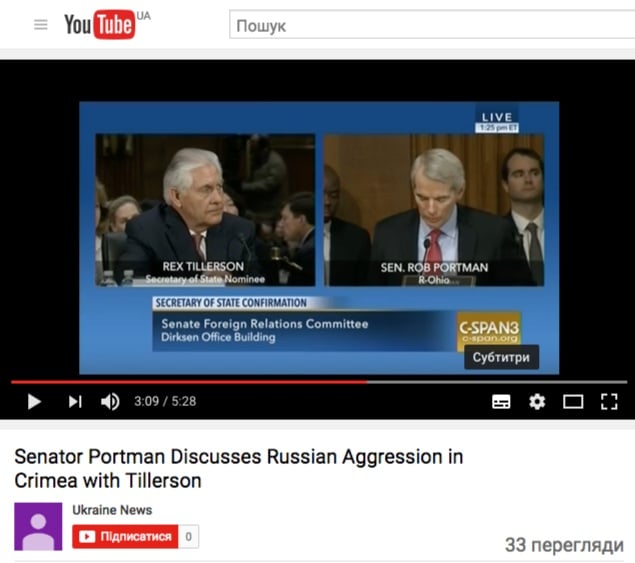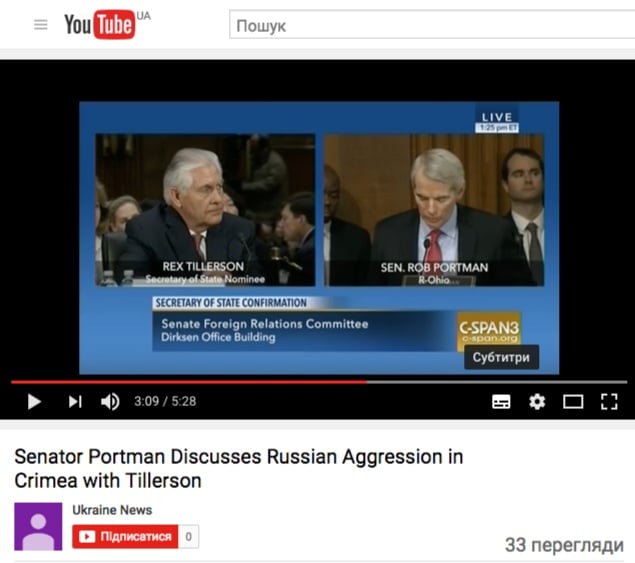 Rex Tillerson made several pronouncements on Russia during his confirmation hearing, he admitted that Russian posed a danger to the US and should be held accountable for its actions. US media were generally critical of his appearance before Congress, while members of Congress continue to be concerned about his close connections with Russia's leadership.