REN TV, one of the largest private federal TV channels announced this week that a train from Ukraine loaded with an explosive arrived in Russia without naming any source for such a claim. Meanwhile Russian propagandist LIFE TV declared that the grenade carrying train had come from the self-proclaimed Donetsk People's Republic.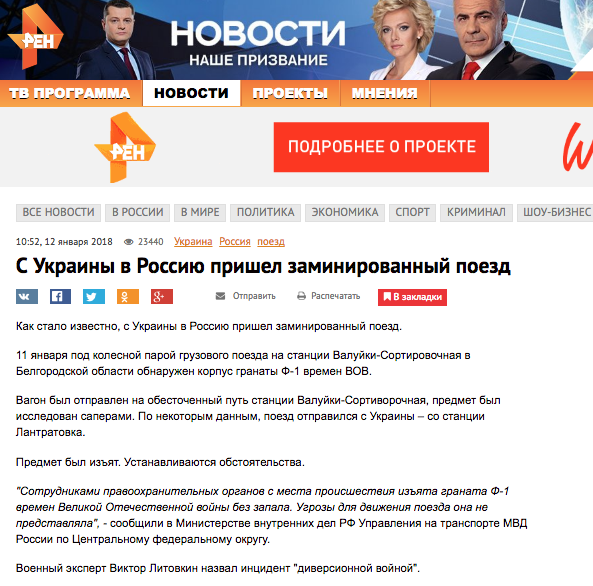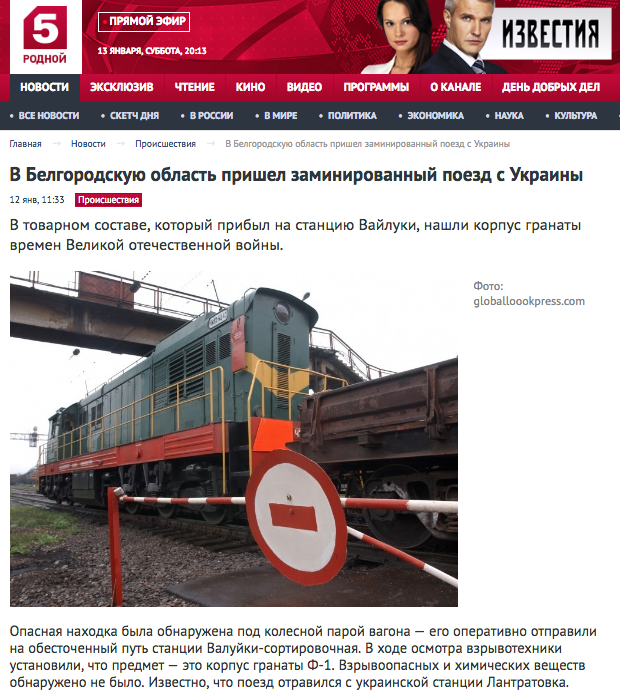 Ukrainians mine a Russian train, declared Tsargrad, while Novorossinfo accused Ukrainians of sabotage. No sooner had the alarm been raised, Russia's Interior Ministry Transport Division announced that the stories which by then had been widely disseminated through social media, were in fact untrue.
REN TV, Izvestia, Channel 5, NewsFront, Tsargrad, Novoross Infor, All-News and many other Russian sites reprinted this fake story.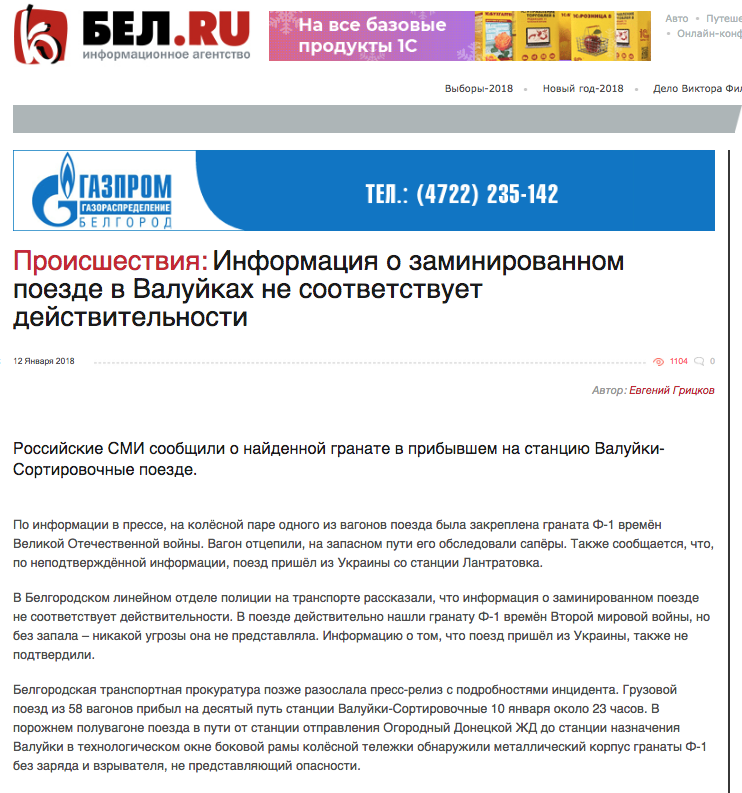 Not only did this story turn out to be fake, the headlines promised more than the body of the story delivered. According to this fake narrative, an unnamed train arrived in Belgorod bearing a World War II era grenade in one of the carriages. A local Belgorod site meanwhile reported that city police were disputing claims of the train having explosives onboard. One of the cars of a cargo train arriving from Donetsk contained the metal body of a grenade in its side wall; however, as there was no charge or fuse, the grenade was not dangerous.