Russian propagandist site Ukraina.ru declared this week that Ukraine has recognized the commercial profitability of Russian gas imports. The publication cites a television interview with the Naftogaz Ukrainian state gas company chairman Andriy Kobelev as the source for its fake claim.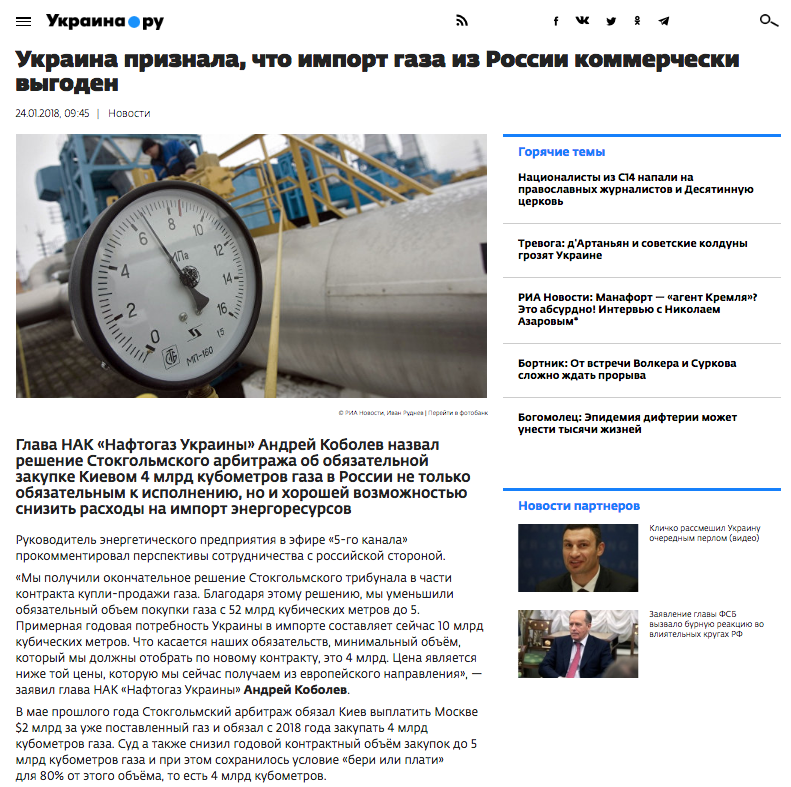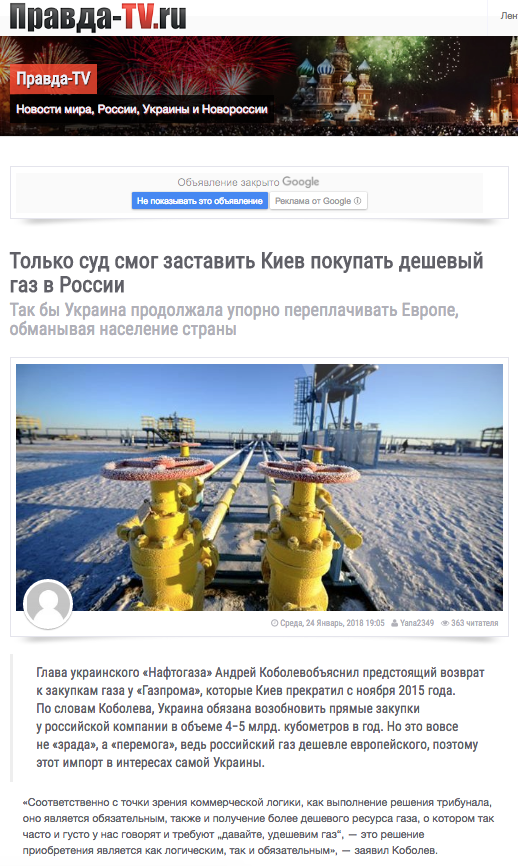 At the center of this fake story is the Stockholm arbitration court decision regarding the "take-or-pay" gas dispute between Ukraine and Russia.  Ukraina.ru claims Kobelev called the court decision one that opens up the possibility of cooperation with Russia, a good opportunity to reduce energy costs and recognized the import of Russian gas as commercially viable for Ukraine.
Russian newspaper Vzglyad goes even further and writes that "even Kobelev agrees that purchasing half the gas the country consumes from Russia is very rational and market oriented" while the Pravda-TV website stated that "only the court could force Kyiv to buy cheap gas from Russia, otherwise Ukraine would persist overpaying Europe and deceiving its population."
Informburo, Times.com.ua, 123ru.net, svpressa.ru, fesv.ru, Golos naroda and other Russian marginal sites also carried this fake story.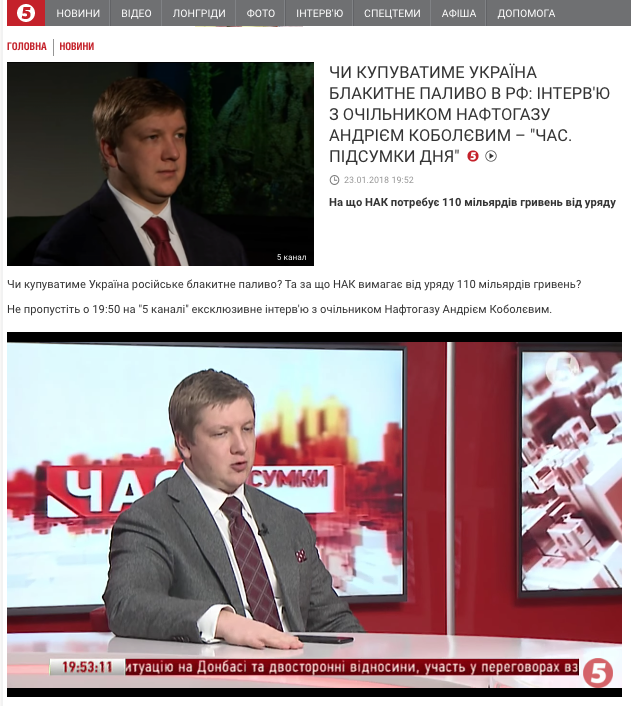 Ukraine's 2009 gas contract with Russia negotiated by then Prime Minister Yulia Tymoshenko and Vladimir Putin was at the center of Ukraine's Stockholm Arbitration Tribunal claim. The terms of the contract dictated that Ukraine pay Russia for gas even when Ukraine did not take delivery of the gas.
In an interview with Ukraine's Channel 5 television station, Andriy Kobelev explained that the Stockholm Arbitration Tribunal overruled the 2009 Ukraine-Russia gas contract and ruled that instead of purchasing over 50 billion cubic meters of gas from Russia, Ukraine must purchase only 4-5, and only until the end of 2019, the year the contract expires. The court also ruled that the purchase price for Russian gas should be less than what Ukraine pays for gas it buys from Europe.
Ukraine's annual gas needs constitute approximately 10 billion cubic meters of gas, buying half of that from Russia as per the new terms of the contract in my opinion is rational and a very market based ratio, Kobelev said. Ukraine spent three years arguing the punitive gas contract at Stockholm Arbitration Tribunal. During those three years Kyiv has purchased no Russian gas whatsoever.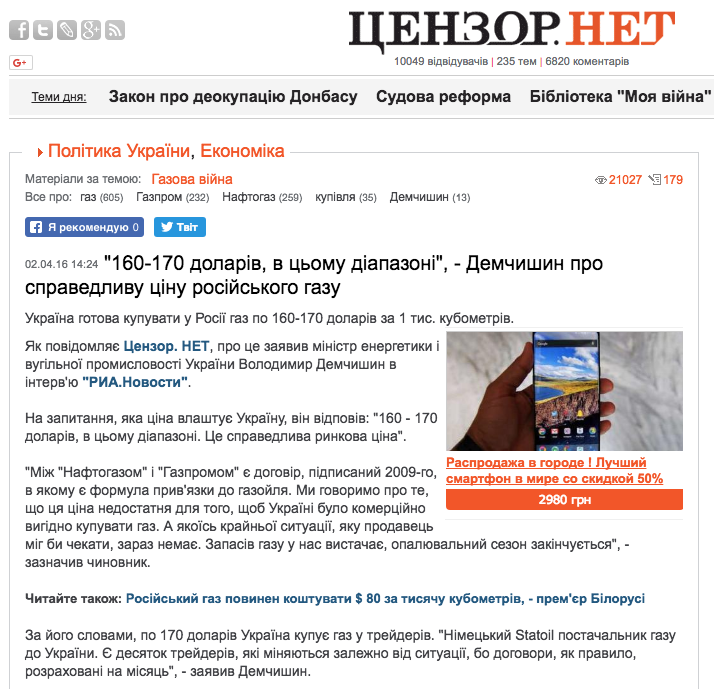 Kobelev did not say that buying Russian gas was commercially profitable for Ukraine. What he said is that the Tribunal ruling changes the rules of the contract, reduces the amount Ukraine must purchase from 52 billion cubic meters to a minimum of 4 billion cubic meters and lowers the gas price to less than what Ukraine currently pays for gas imported from Europe. Buying half of the country's gas requirements from Russia at these reduced prices would be commercially viable for Ukraine, Kobelev explained.