Scores of Russian and pro-Russian publications in Ukraine disseminated news stories  this week with such menacing headlines as "Ukrainian Realities: Prison for Separatism" and "Enemies of the People's Confiscated Property to be Rewarded to Snitches", "Separatism to be Punished with Prison Terms".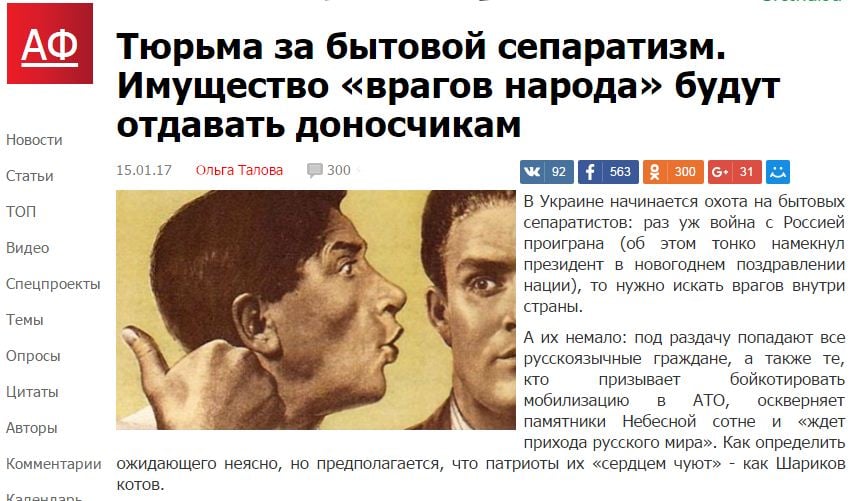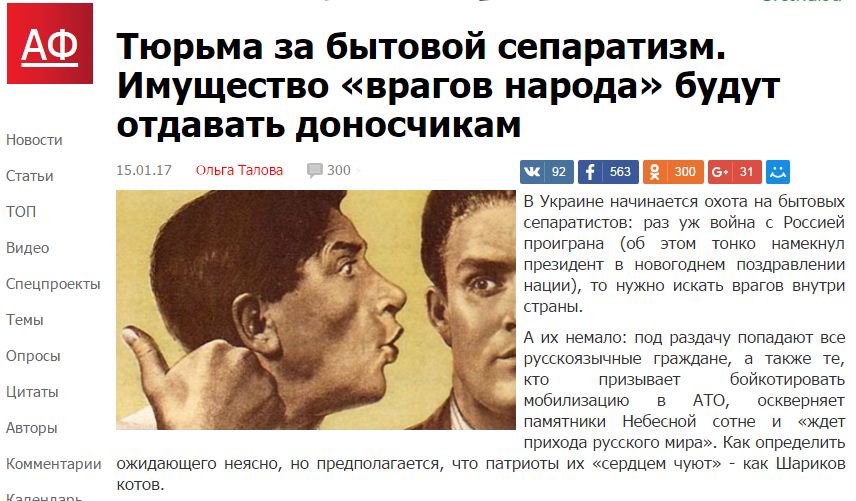 The story in its different incarnations was written by an Olga Talova, whose byline often appears in many separatist publications. Talova claims that Ukraine has lost the war with Russia and Russian speakers in Ukraine are now considered separatists who can be criminally charged. Informants who turn such people in to the authorities will receive 10% of their confiscated property.
Talova claims that Ukrainian President Petro Poroshenko hinted about Ukraine losing the war with Russia in his New Year's address.
There is absolutely no hint or implication of any such defeat in the President's holiday  address which can be viewed on YouTube and other web sites.
https://www.youtube.com/watch?v=csxkSy2a1o4
As for rooting out separatists, the base for Talova's claim is an internet petition about criminal responsibility for separatism registered on President Poroshenko's site on January 12 by a Serhiy Kurinnyi. To date the petition has gathered all of 73 signatures.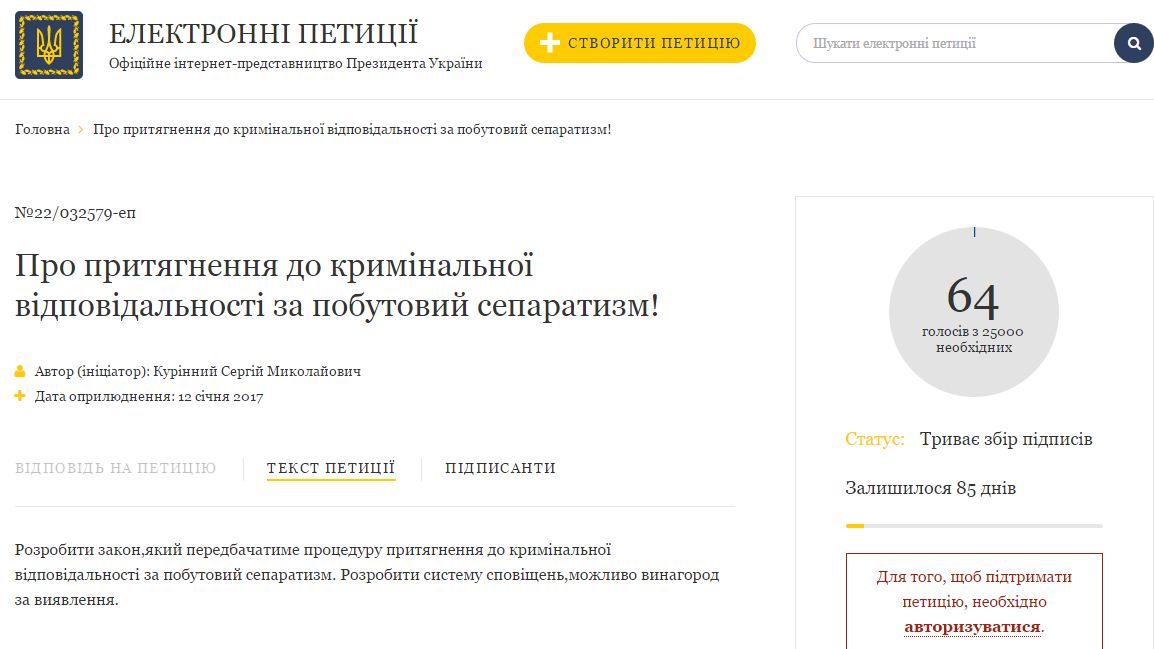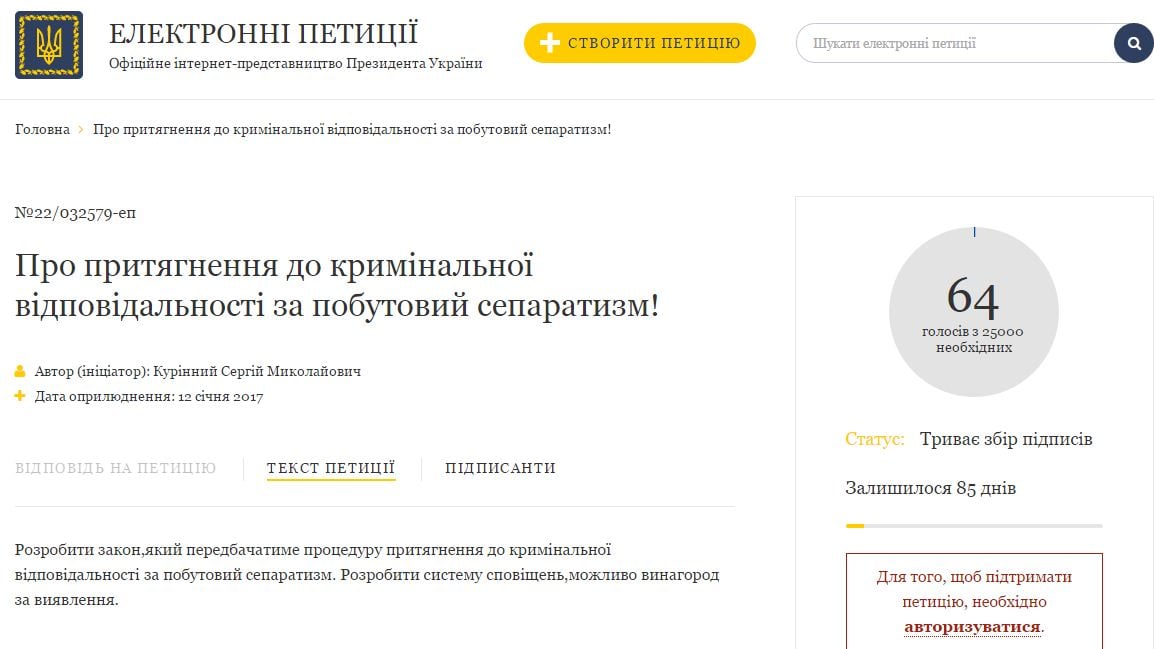 Kurinnyi's petition has two proposals, to draft a law outlining the procedure for criminal responsibility for separatism and develop a system of notification and possible rewards for exposing separatism. There is no mention of any concrete punishment or confiscation of any property.
Anyone can register a petition or appeal on the presidential site. If the petition gathers 25,000 supporters the President is obliged to respond, but even a presidential response does not guarantee any legislative change.
This fake story was published by the Antifascist site, Narodnyi Korrespondent, Kazachy.ru, Novo24, Pravda.ru, 10 svodok and others.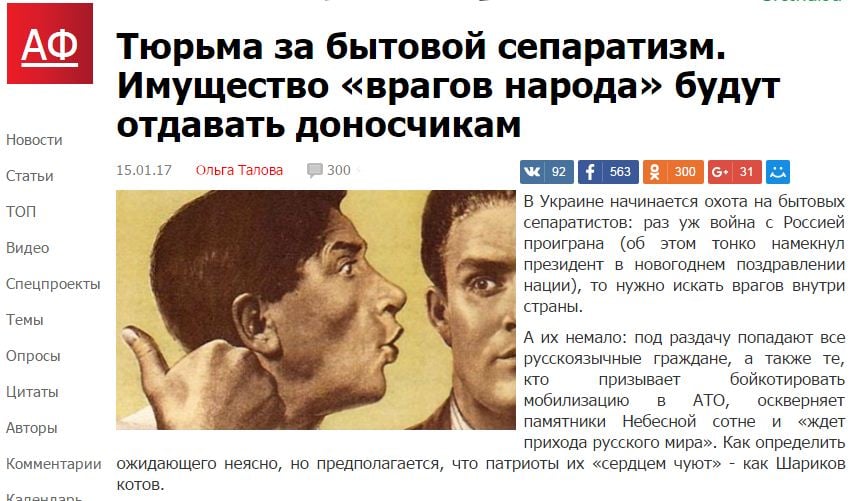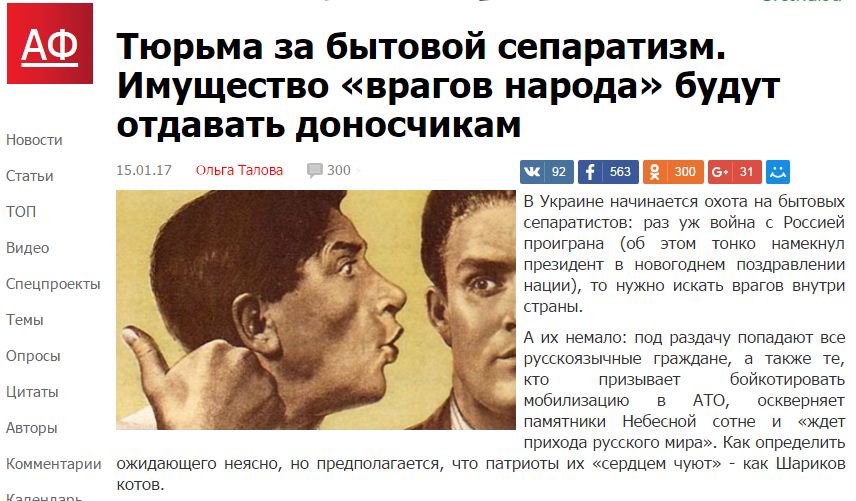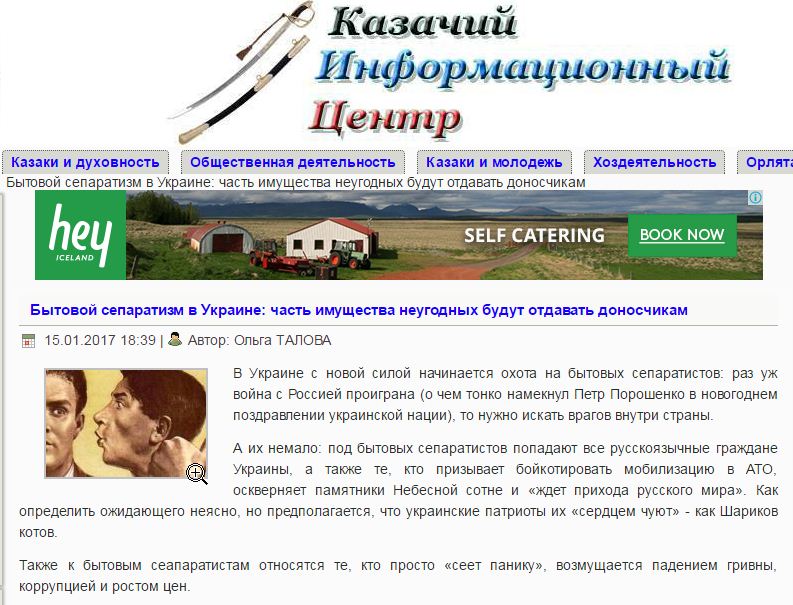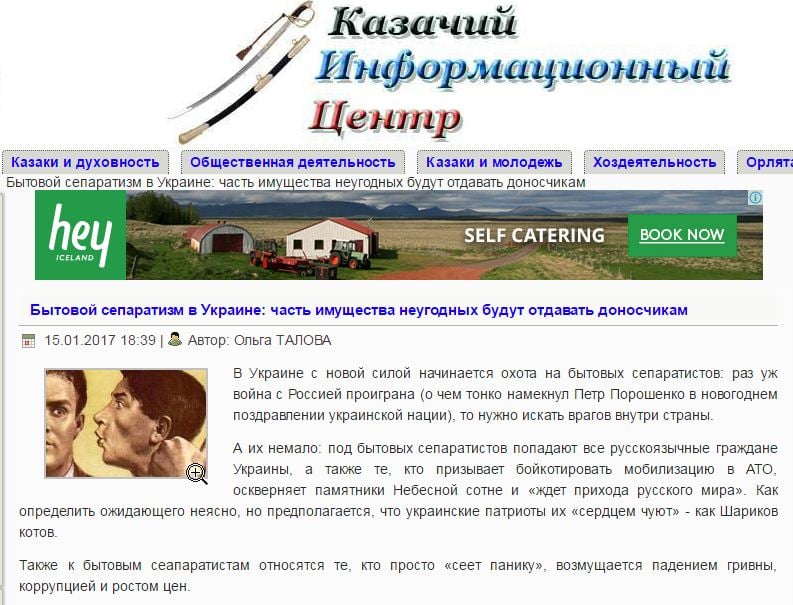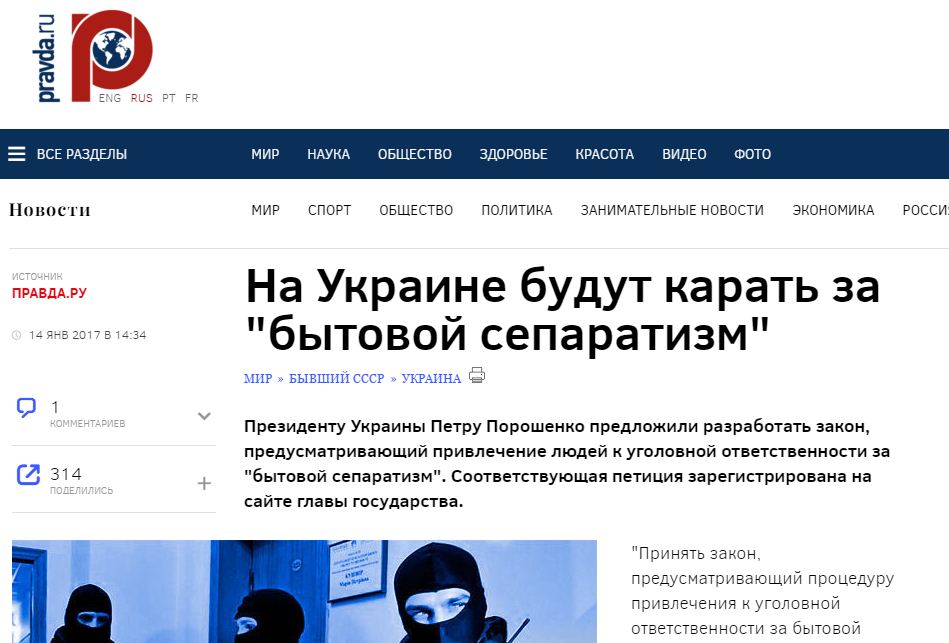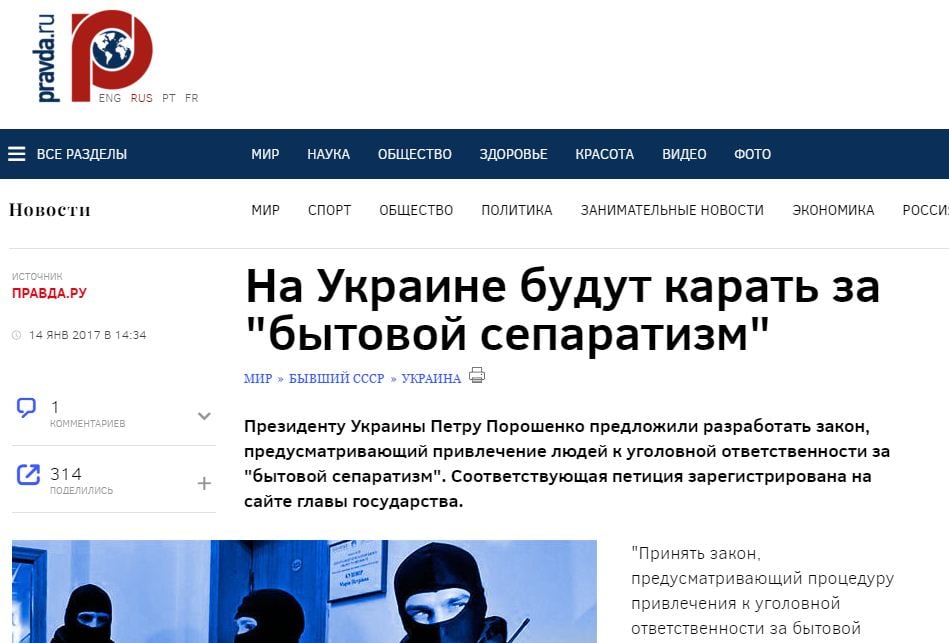 This same story was already published by Russian sites in 2015 focusing on alleged billboards which appeared in southeastern Ukraine asking Ukrainians to call the SBU, the country's security service and report instances of separatism. The SBU confirmed that they were launching a campaign against separatism; however, the billboards were not part of their campaign and were not put up by the SBU.