Many Russian media such as the Vesti show on Russia's official Rossia 24 channel and Ino TV  began April by broadcasting stories claiming that Ukraine was planning to establish a 75% radio airtime quota for Ukrainian music.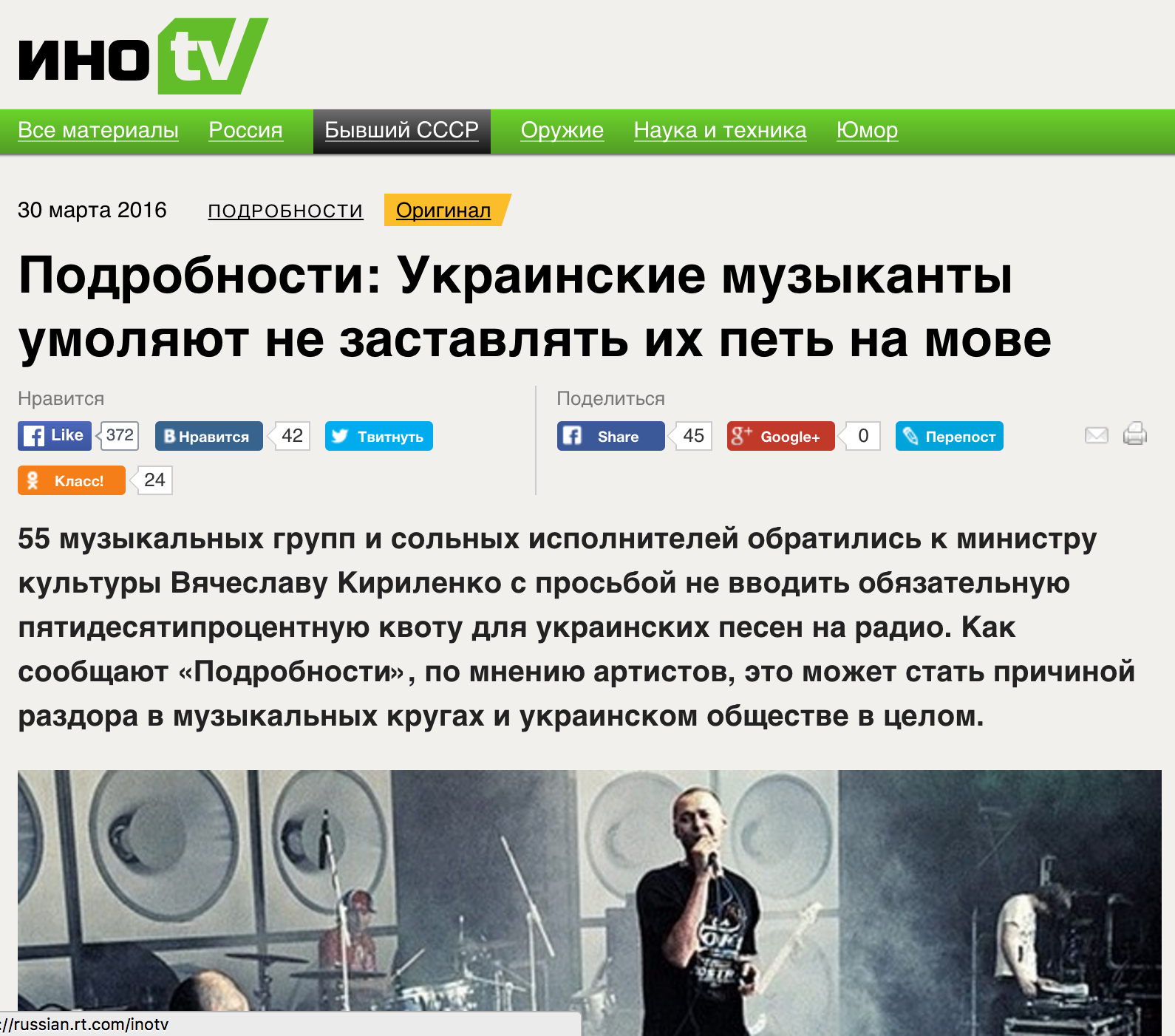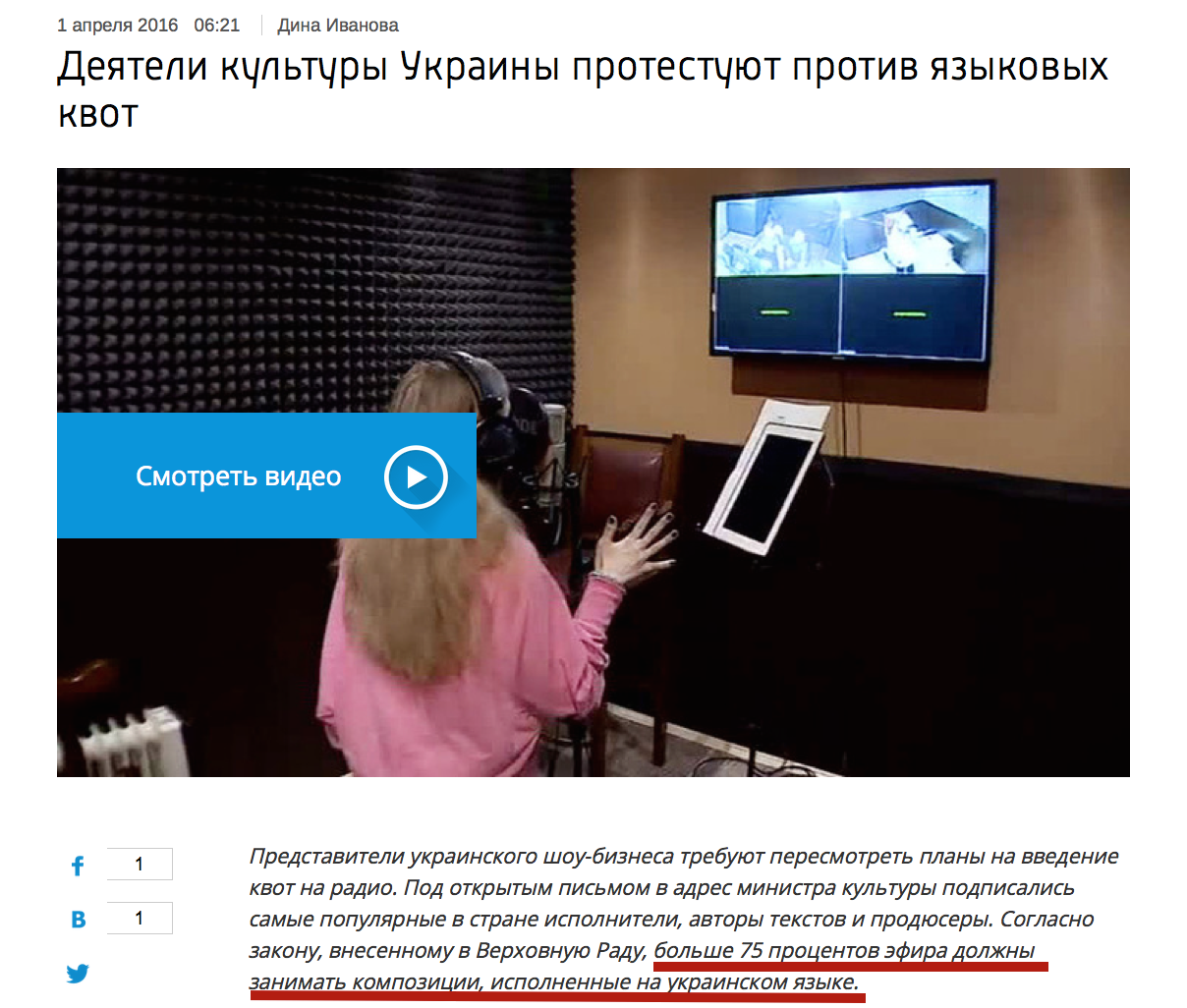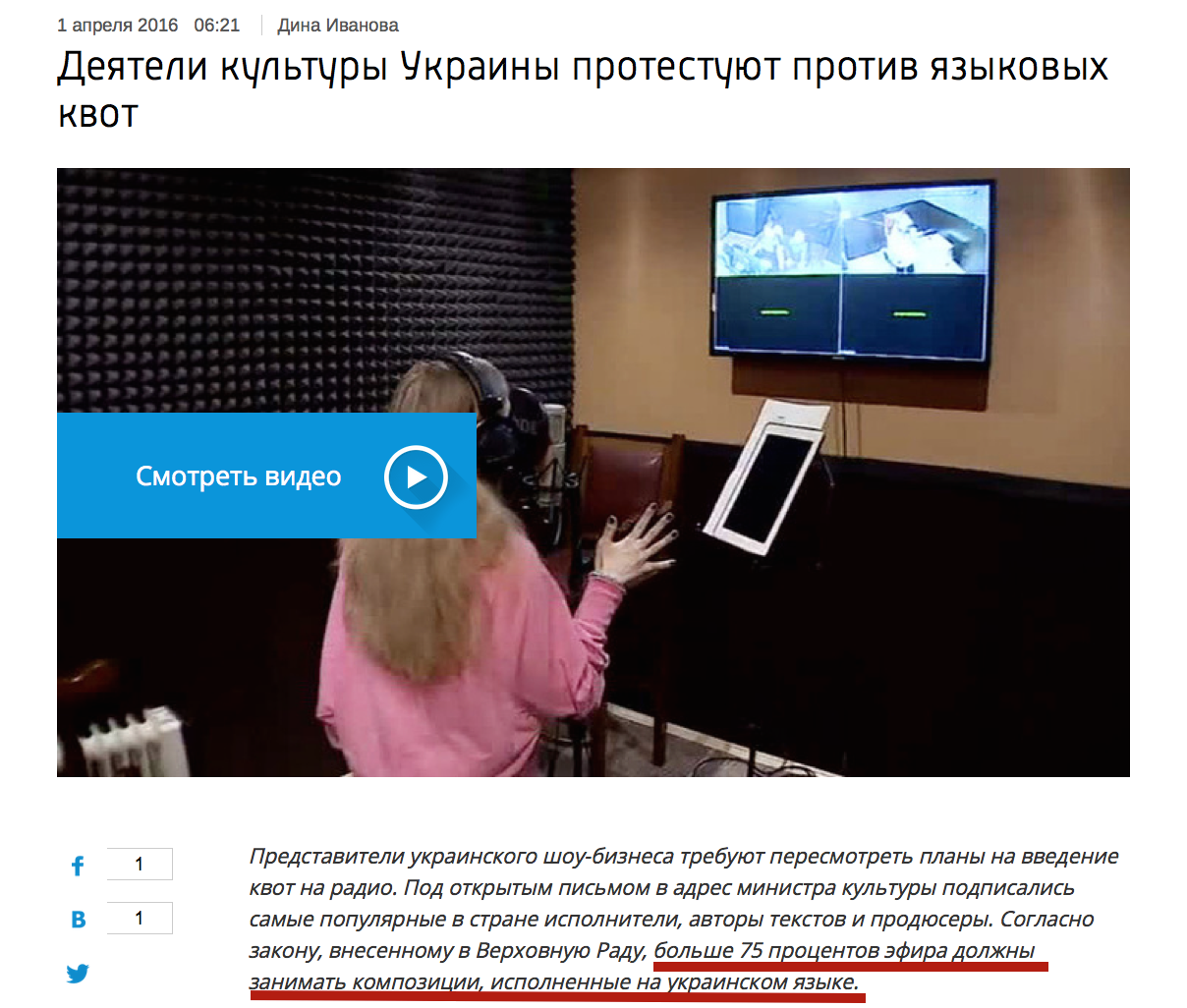 Rossia 24 claims that this proposal has caused an outrage among Ukrainian artists, citing the music producer Yuriy Falyosa who claims that this quota will force radio station to close because 20 hours of Ukrainian music a day is impossible as there simply isn't enough of it.
The actual draft law does not propose a 75% Ukrainian music quota at all.
The draft bill states that music by Ukrainian performers should make up no less than 50% of musical radio programs and the number of songs performed in Ukrainian should be no less than 75% of the songs broadcast.
Simple arithmetic shows that those percentages give Ukrainian music all of 37.5% of airtime, that's all of nine hours per day.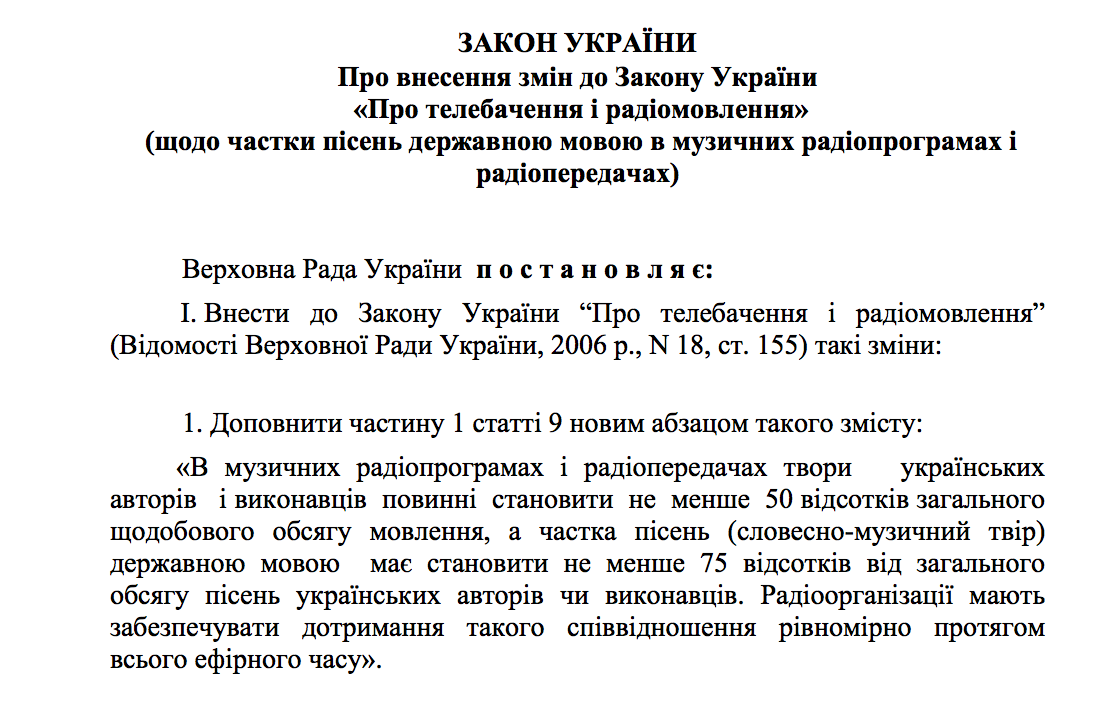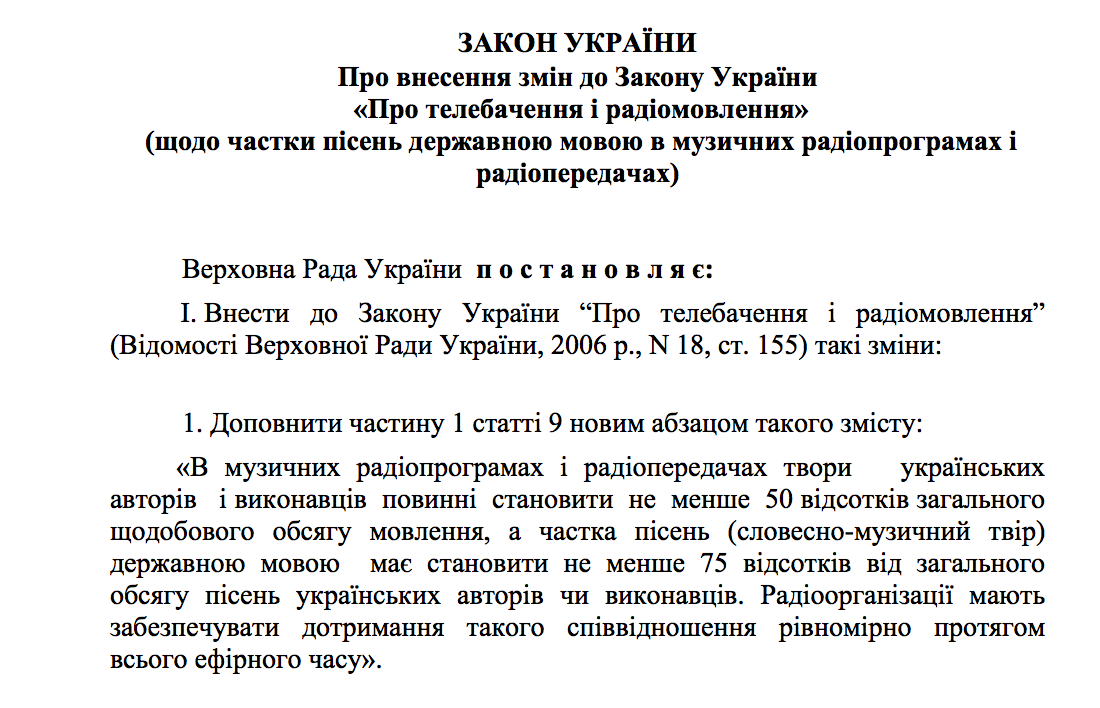 StopFake asked member of parliament Oleh Medunycia, the author of this bill to explain its purpose.
Currently there is a quota, by which half of broadcast airtime must be made up of domestically produced music, the other half foreign. We are proposing that within that 50% domestic quota a certain percentage be reserved for Ukrainian language music. Even after this law is passed Russian music content can reach 62.5%. We are not banning Russian language music. Claims that 75% of all airtime will be filled with Ukrainian compositions is a manipulation of reality" said Medunycia.