Ukraine is massively demolishing and desecrating monuments of Red Army soldiers, demonstrating once again that Neo-Nazism is growing in Ukraine, pro-Kremlin media declared earlier this week. This claim is completely untrue. While some 2.5 thousand monuments were dismantled in Ukraine as part of the country's official de-communization process, most of them were statues and busts of Lenin.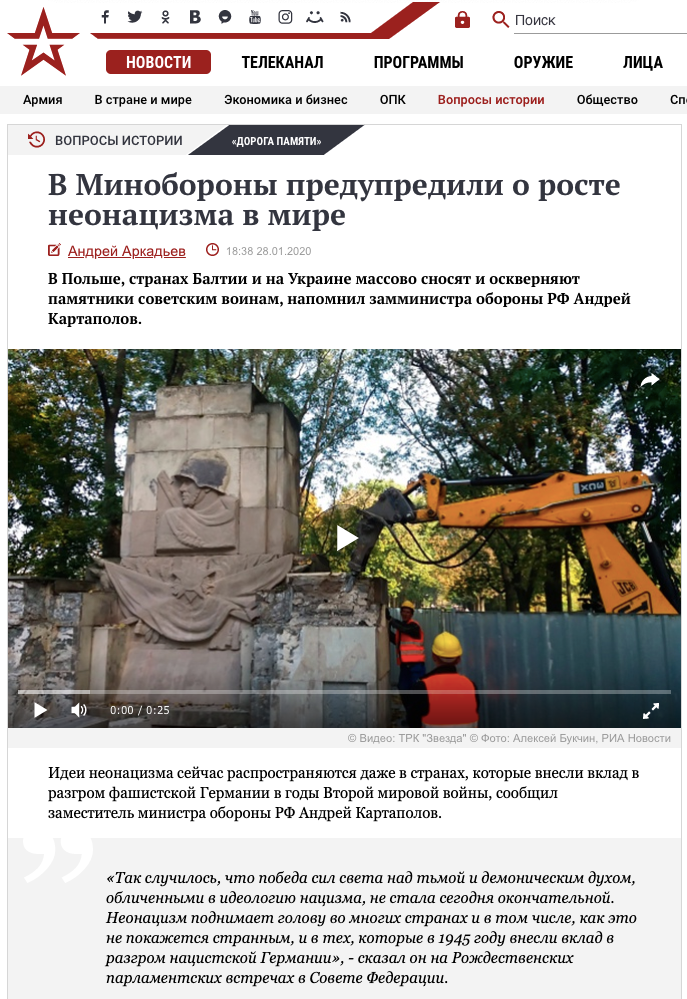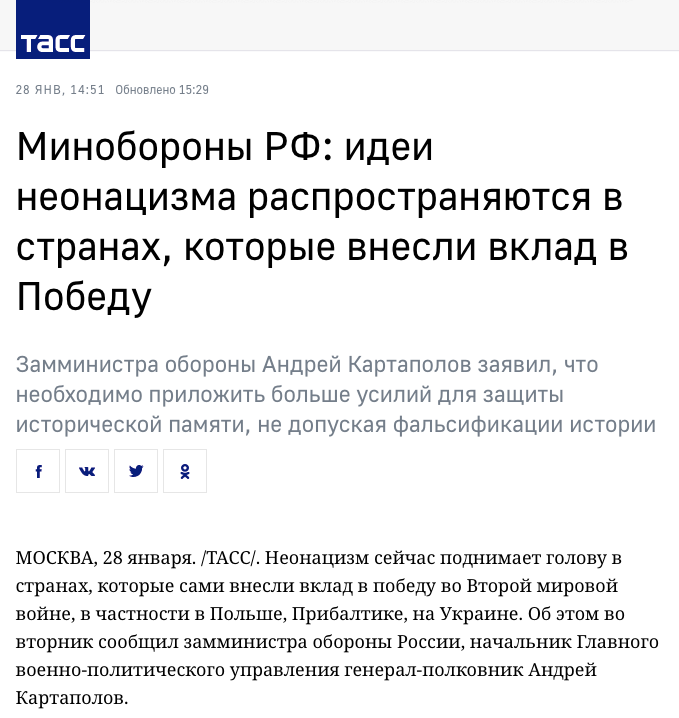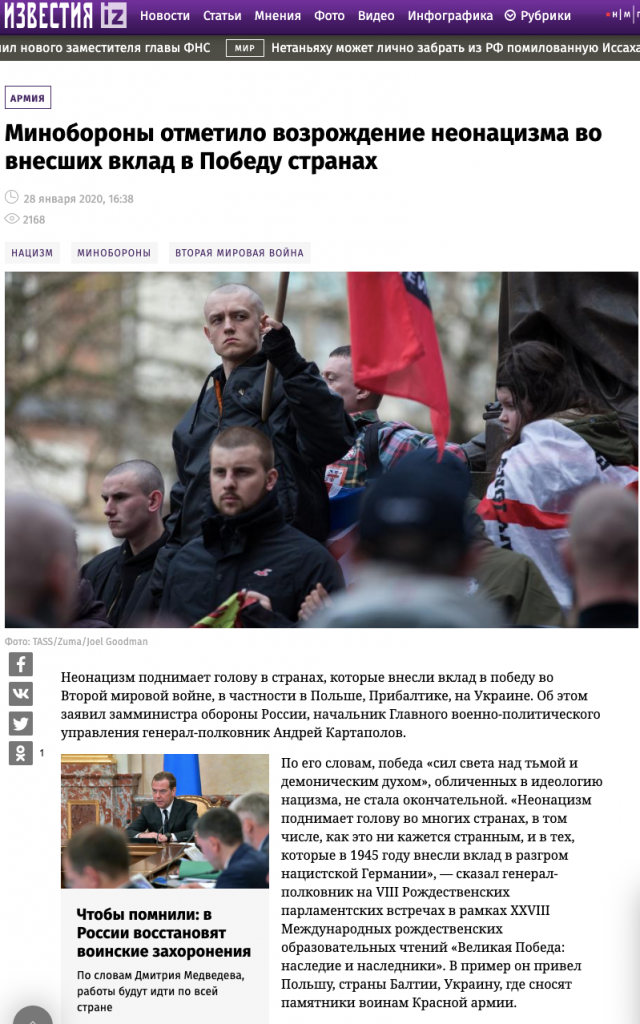 Russian Deputy Defense Minister Andrei Kartapolov declared that "neo-Nazism is raising its head in many countries, including, strange as it may seem in those who helped defeat Nazi Germany in 1945. Memorials to Red Army soldiers, who defeated fascism, are being demolished in Poland, the Baltic countries and Ukraine."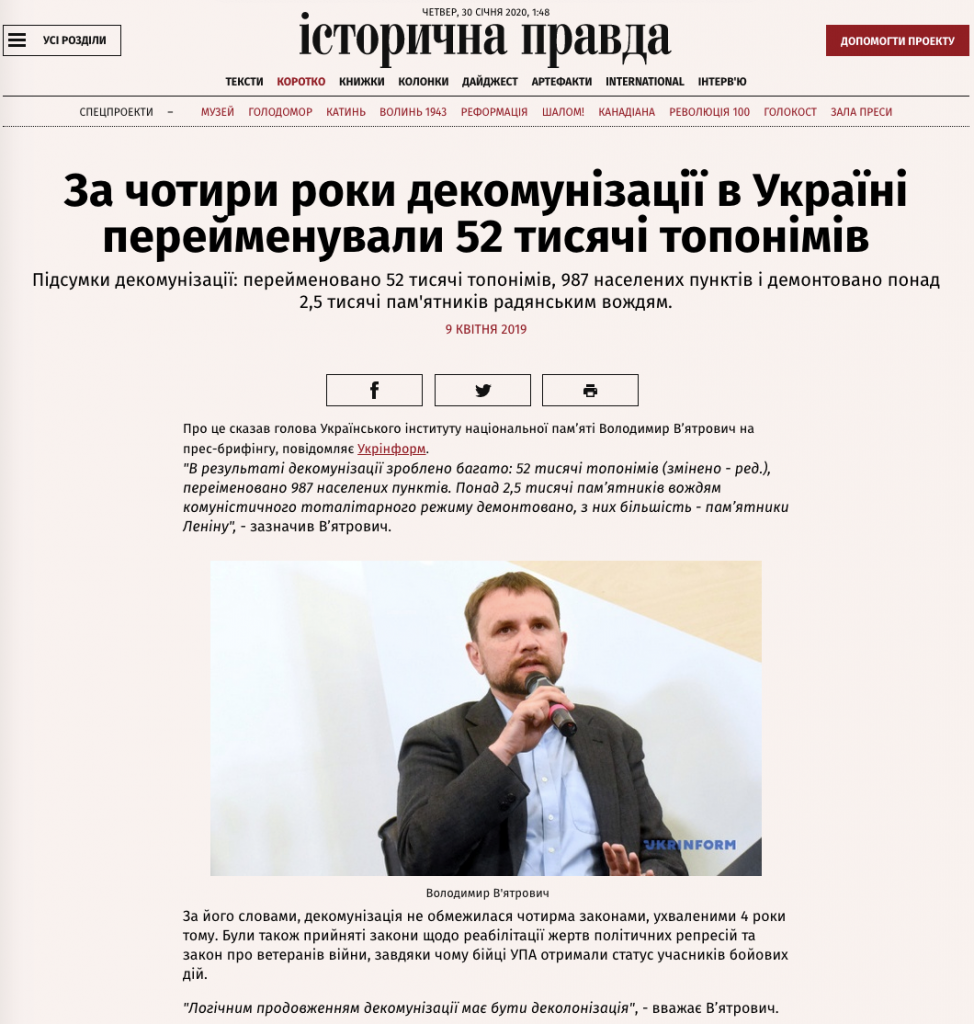 In April of last year, summing up four years of de-communization efforts by Ukraine's National Memory Institute, its director Volodymyr Viatrovych informed that more than 2.5 thousand monuments of various communist leaders were dismantled, the majority of which were Lenin statutes, busts, and plaques.
Ukraine's de-communization laws are very clear that the monuments to be dismantled and destroyed are those which are symbols of communist and totalitarian rule. Memorials and statutes that honor the resistance and struggle against Nazi occupation of Ukraine or cultural or scientific figures or events are not part of the de-communization effort.
In 2015 Ukraine's legislature enacted a law stating that monuments and commemorative sculptures honoring the participants and victims of World War II should be protected and preserved.
StopFake has debunked several Russian fakes about "the rise of fascism and Nazism in Ukraine," analyzed Russian propagandist WWII themes and exposed countless fake Kremlin narratives revising WWII history.