As a result of Ukraine's political cooperation with the International Monetary Fund, this year Ukraine's servicing of its public debt rose to 45% of the country's total budget expenditures announced the pro-Kremlin publication Politnavigator. According to the publication, Ukraine gives nearly half of its budgetary revenue to Western creditors with this year's projections estimated to reach 60%.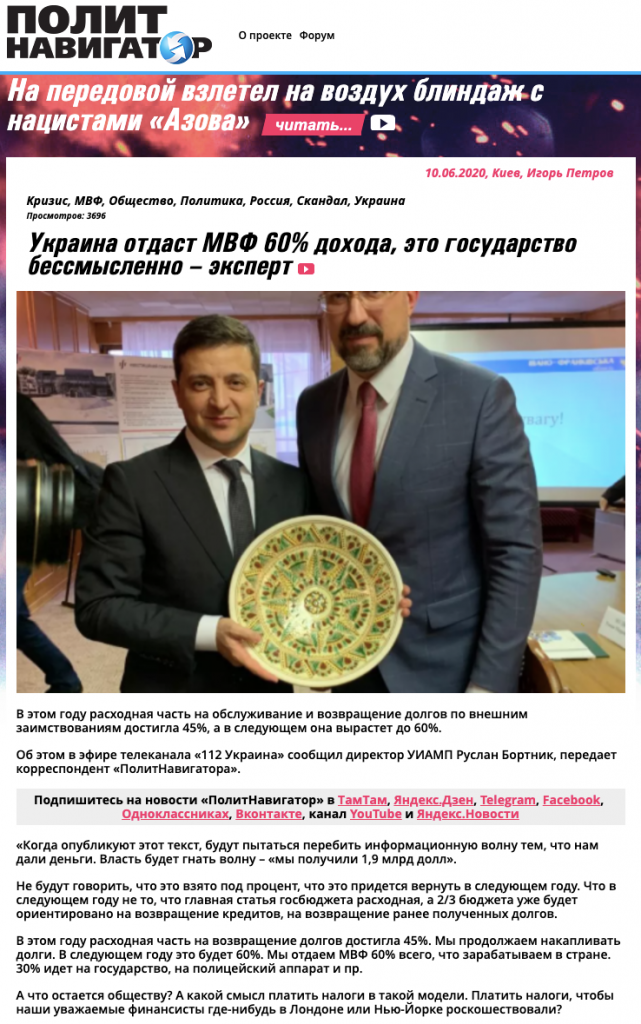 Politnavigator's analysts further claim that servicing its public debt costs Ukraine more than the actual running of the country, including social payments, financing state structures and other expenses connected with the state apparatus. 
"Next year 2/3 of Ukraine's budget will be directed towards repayment of previously received loans" Politnavigator claims.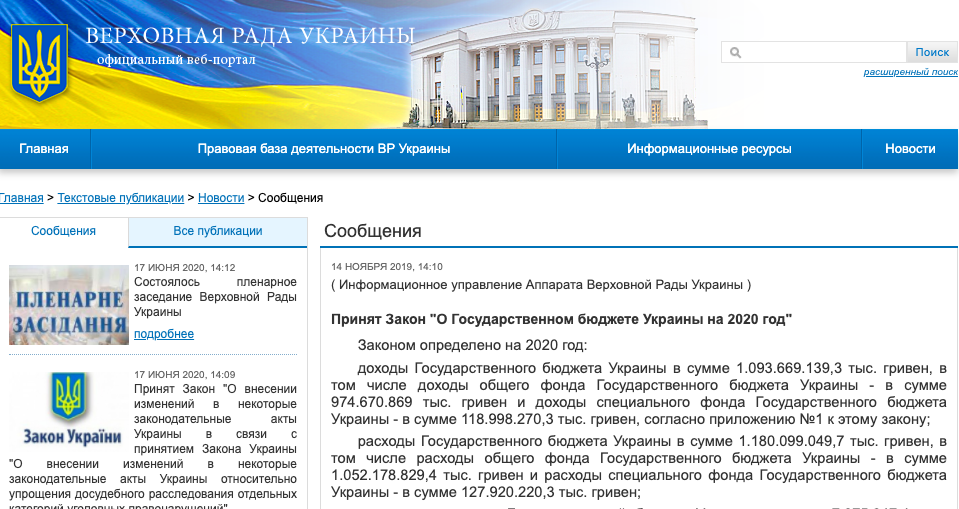 In November of last year the Ukrainian government presented an updated draft budged for 2020. Incoming revenue for 2020 amounted to 1.18 trillion hryvnia. 141.5 billion is allocated for servicing Ukraine's state debt to foreign creditors, amounting to slightly less than 10% of the total budget expenses. Claiming that 45% of Ukraine's budget goes to servicing foreign debt is not only completely fake, but ridiculous as well, as is the claim that next year the 45% will magically grow to 60%.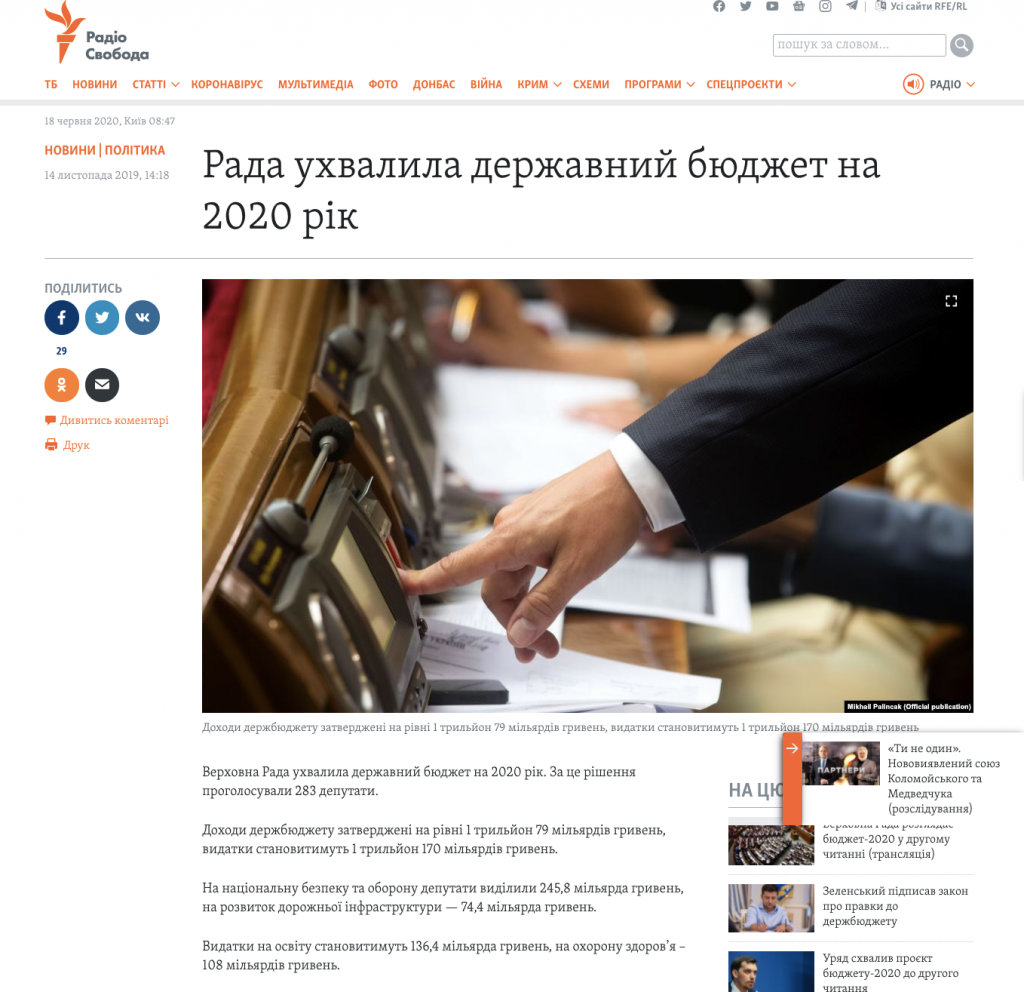 Despite the fact that Ukraine's foreign debt is considerable and annual payments are quite large, it is absolutely inaccurate to allege that servicing this debt is more expensive than actually running the country itself. Ukraine's largest budget expenditure is for maintaining safety and security, it amounts to 245.8 billion hryvnia, pension payments make up  173 billion, 136.4 billion goes for education and 108 billion for healthcare.
Ukraine's public debt is indeed a problem that impacts on the development of the country's economy. The current payments for foreign debt date back to loans taken by previous governments, ousted president Viktor Yanukovych and his prime minister Mykola Azarov, both of whom fled to Russia and former prime minister Yulia Tymoshenko. Between  2007-2014 these three politicians amassed a debt of more than $46 billion while serving as prime ministers of Ukraine . Over the last several years servicing the debt amassed by Yanukovych and Azarov has reached its peak.  The largest payments due for the first quarter of 2020 were $5.42 billion and 5.24 billion in the third quarter. In total Ukraine is obliged to pay back more than $17 billion this year alone.