Scores of Russian media reacted with condescension to Ukraine's State Border Guard Service announcement about returning land near the border with Hungary to Ukrainian state control. Russian newspaper Ekspert ironically declared that Ukraine increased its own territory. Ukraine did not increase its territory; it simply returned illegally privatized land plots back to public ownership.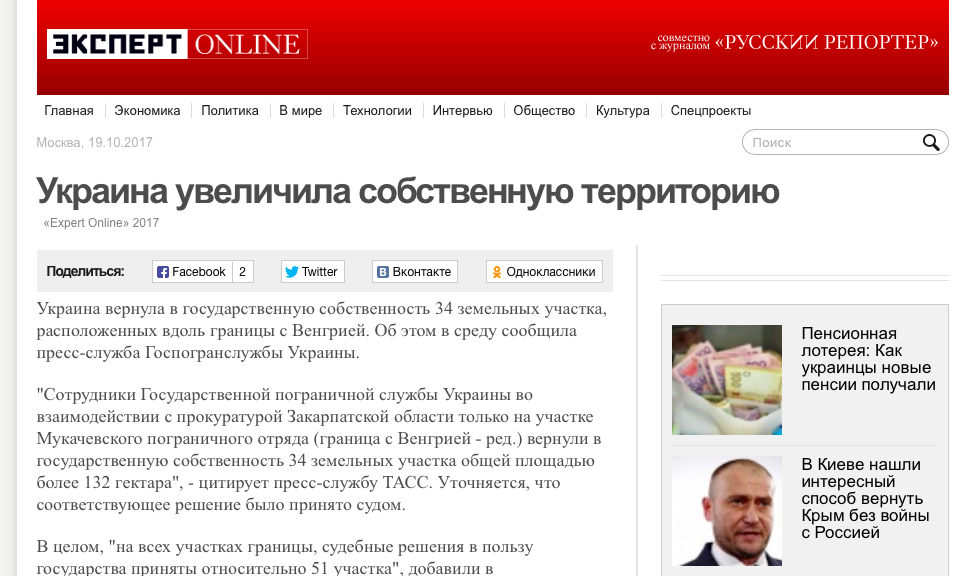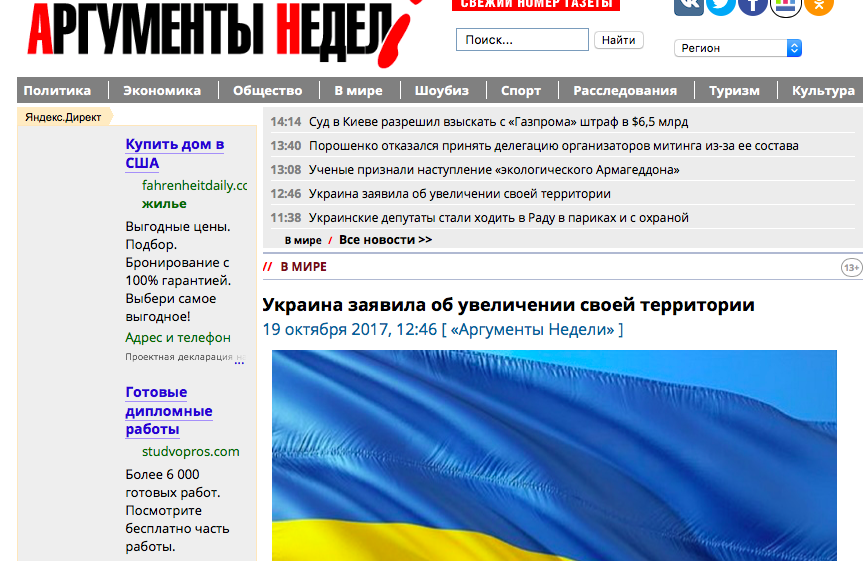 Argumenty Nedeli, repeatme and other Russian sites carried this fake story.
Russia's NTV television channel in a pique of sarcasm declared: "Ukraine's Border Guard Service proudly announced something that sounds a bit absurd: a part of the border with Hungary has been returned to Ukrainian state ownership".
Plots of land in a border zone were illegally privatized and they are now being returned to state ownership. Ukraine's Border Guard Service has returned 34 plots totaling an area of 132 hectares (326 acres or 1.32 square kilometers) back to the state land registry.  Another 70 plots are being adjudicated by the courts, the Border Guard Service said.
Returning these plots into public ownership through the courts, is aimed at strengthening control over the Ukraine-Hungary border.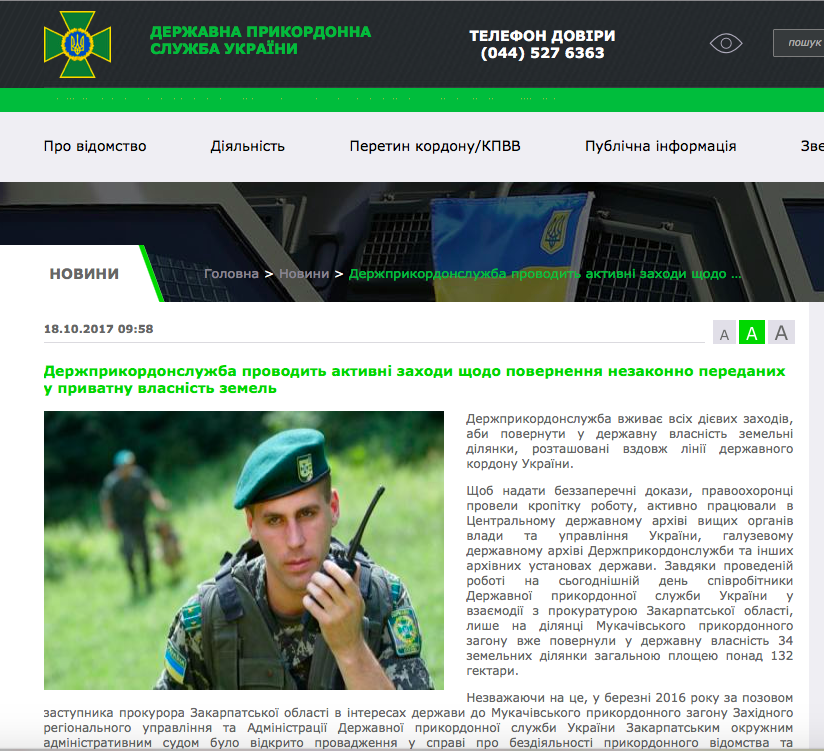 150 kilometers of Ukraine's border with Hungary are in private ownership, most of them were illegally privatized and Ukraine's border guards do not have full access to these lands, according to Ukraine's Military Prosecutor Anatoliy Matios.