In mid-October several pro-Kremlin publications such as Politnavigator, DAN, Russkaya Vesna, Ruexpert, Antifascist, Luhansk1 and others featured stories claiming that one Ukrainian soldier was killed and three wounded as a result of a mortar explosion. The source for the claim is Oleg Nikitin, a representative of the self-proclaimed Donetsk People's Republic.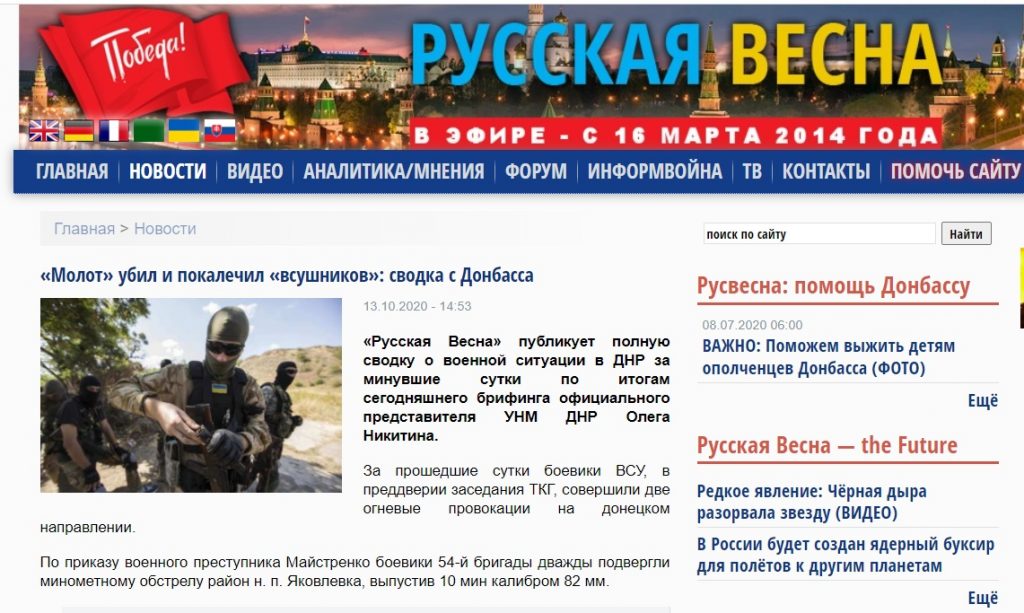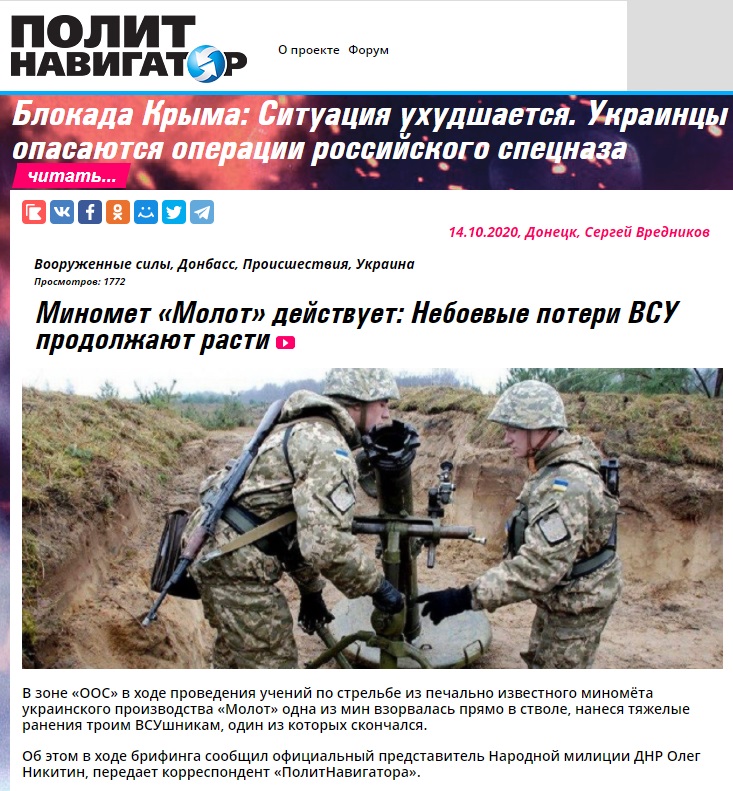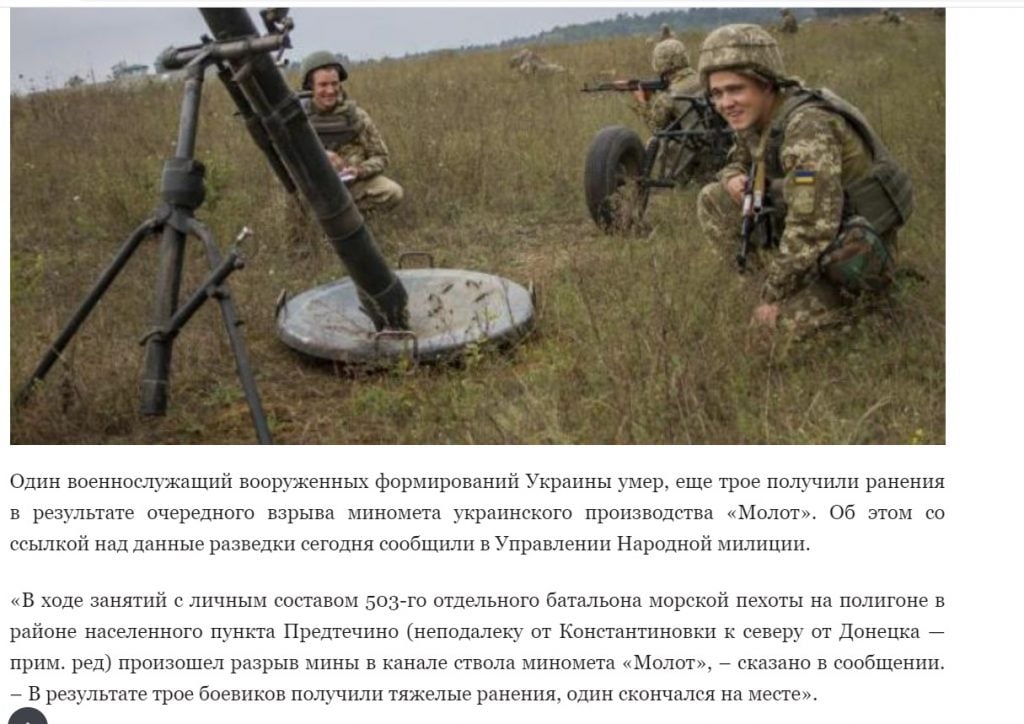 According to Nikitin, soldiers of the 503rd Marine Battalion were training with Molot mortars when an explosion in the muzzle killed one soldier on the spot and injured three others.  The reason for the explosion, Nikitin claims, is lax safety standards and improper ammunition handling.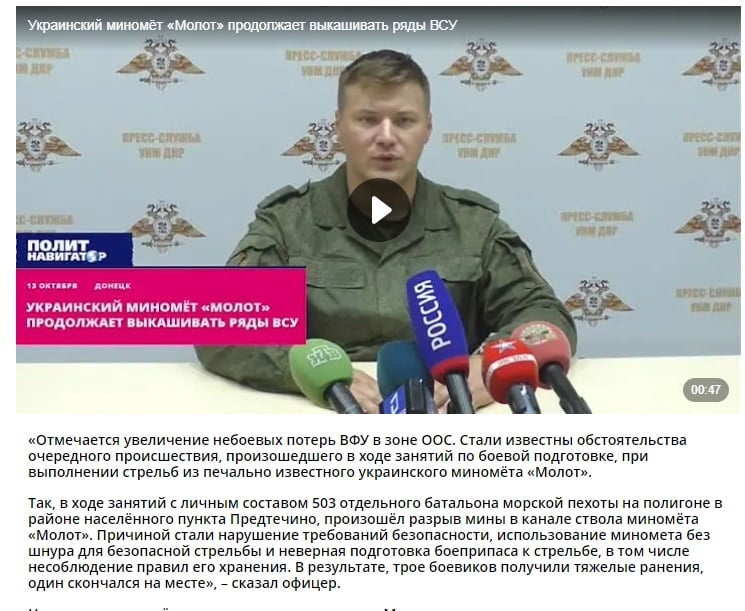 StopFake asked 503rd Battalion representatives as to the veracity of Nikitin's allegations.
According to the Battalion's press officer Oleksiy Hodzenko, there were no incidents with the Molot mortars among Ukraine's military and Nikitin's claim is just another fake in a long narrative of disinformation concerning Ukraine's military. Furthermore, Molot mortars have not been used by Ukraine's armed forces since August of this year, according to an official Ministry of Defense statement.