Scores of Ukrainian media published stories claiming that Ukraine was postponing raising servicemen's salaries for a year. Ukraine's Ministry of Social Policy meanwhile says that salary increases will proceed as planned on January 1, 2018.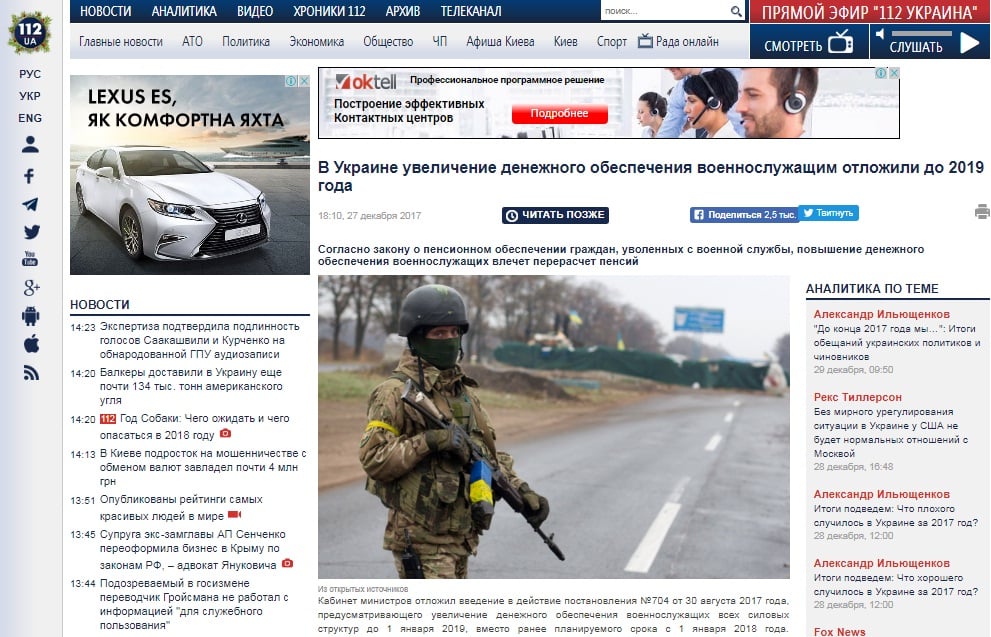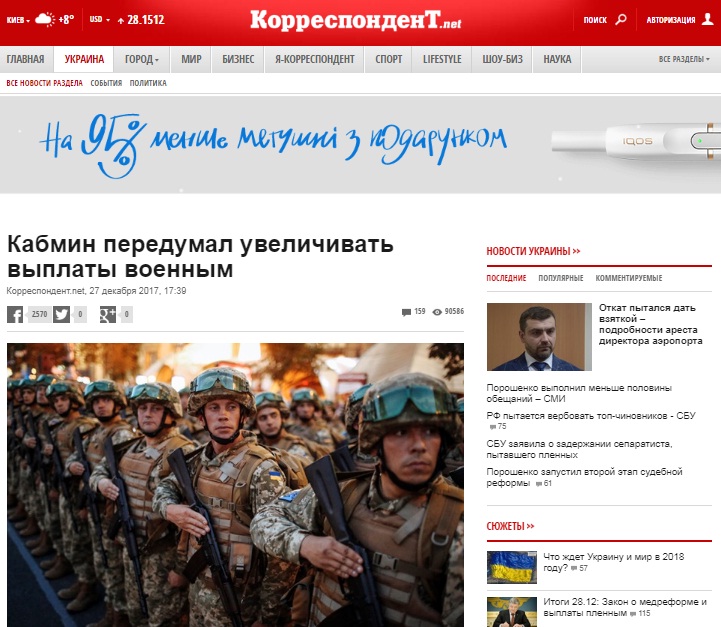 The source for the fake claims was a Cabinet of Ministers Decree (No. 152) amending an earlier decree (No. 704) concerning servicemen's salaries. The decree outlining financial remuneration for additional training, academic degrees, sport achievement and other improved qualifications of military personnel was changed to become effective in 2019.
Channel 112, NewsOne, Korrespondent, Fokus, Strana.ua, Lb.ua, Kapital, Facenews.ua, Replyua.net, Kontrakty, DSNews,ua, Narodnyi Korrespondent among others, carried this and similar fakes.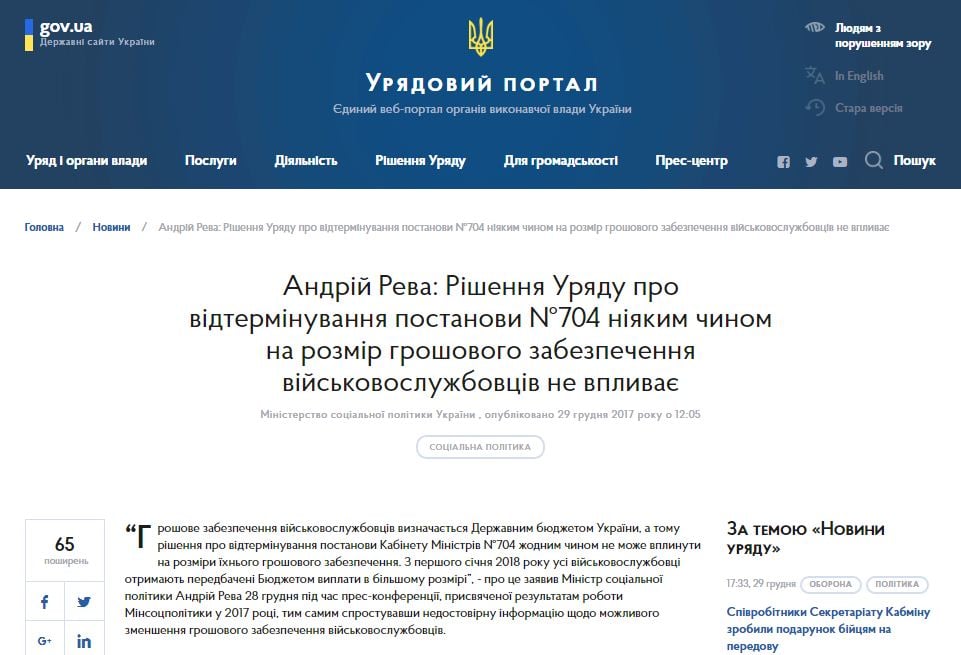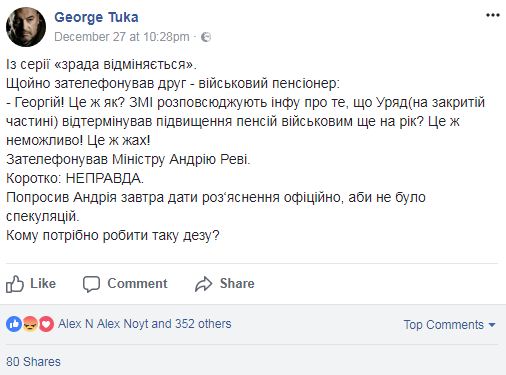 According to Ukraine's Minister of Social Policy Andriy Reva military salaries are part of the state budget and the Cabinet's decree in no way affects these budgeted costs. All military personnel will receive their salaries with 2018 increases factored in, he said.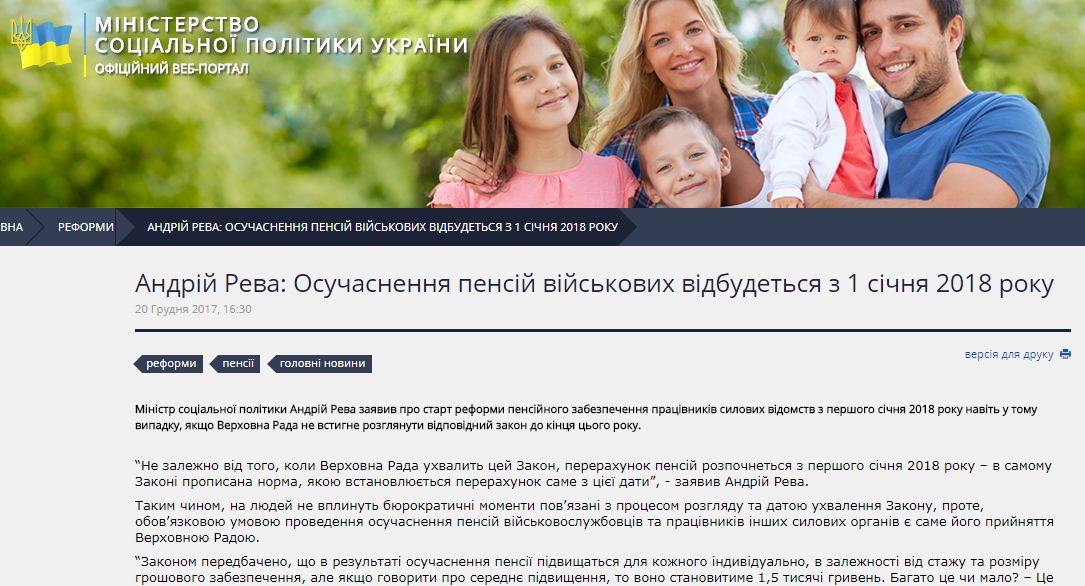 First Deputy Prime Minister Stepan Kubiv confirmed Mr. Reva's assurances during the December 27 Cabinet of Ministers meeting (video 01:28:00) adding that current Ukrainian laws concerning social protection for the country's military must guarantee appropriate material support for its men and women in uniform so that Ukraine's military can continue to attract qualified personnel especially during this time of war.