Russian propagandist media have launched a new wave of fakes claiming Ukraine is preparing "a new provocation" in the Kerch Strait, the body of water separating the Black and Azov seas. As proof of this alleged provocation Russian media point to a YouTube video which shows boats being transported to the Ukrainian port of Odesa. The video is real, but all it shows are tugs and pontoons belonging to the Ukrainian Armed Forces Engineering Corps.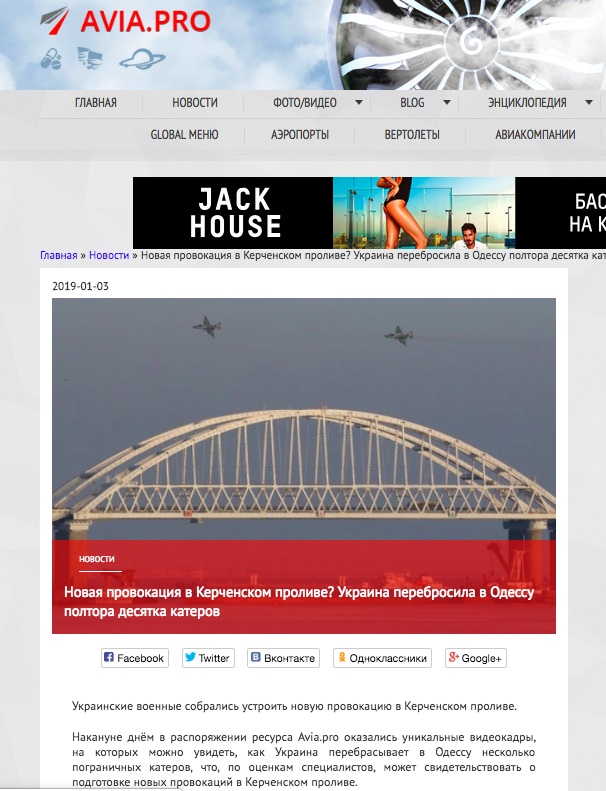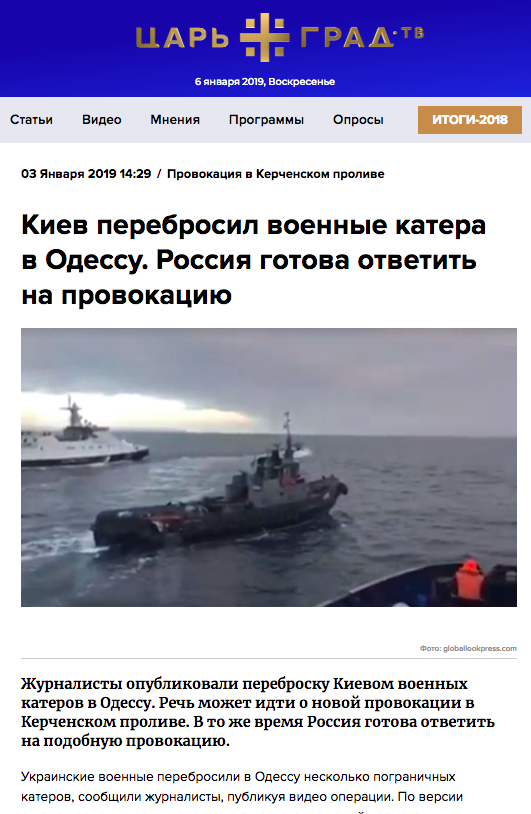 The story first appeared on the avia.pro website, which describes itself as a Russian federal news agency disseminating Russian and near abroad news. The site claims to be in possession of "a unique video which shows how Ukraine is transferring boats to Odesa" which, according to Avia.pro's anonymous experts "may indicate new provocations in the Kerch strait". The Avia story boils down to a statement made by Ukraine's National Security Council Secretary Oleksander Turchynov, who said that Ukraine would again attempt to cross the Kerch strait into the Azov Sea. In light of this, Avia concludes "new provocations should not be excluded," but assures that "Russia is ready for tougher measures and to that end has transferred a large number of combat aircraft, warships, air defense and coastal missile systems to Crimea".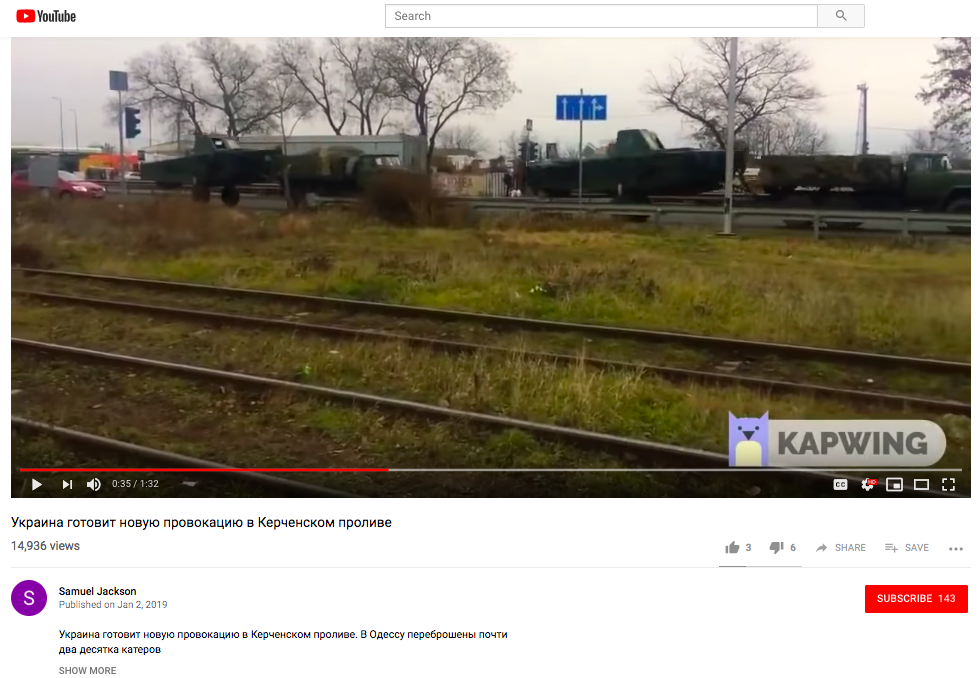 The video the fake story is based on was filmed on a highway near Odesa, but the vessels being transferred are tugboats and pontoons. Even viewers' comment on the video point this out.
The video was shot in the town of Bilohrad Dnistorvsky where one of Ukraine's military pontoon bridge regiments is stationed. According to Ukraine's Defense Ministry, in November 2018 engineering troops held a competition for the best pontoon platoon. The Defense Ministry web site features photographs from the competition which correspond exactly to the equipment being moved in the video that Avia.pro refers to.
Avia.pro's YouTube channel is filled with pro-Russian videos  with titles such as "World shocked by Russian Avangard hypersonic missile tests" and "American Military aircraft enter Russian military airspace over Syria".
Ukraine's Defense Ministry issued an alert at the beginning of January, that Russia was preparing an information onslaught to obfuscate its own aggressive actions in the Black and Azov Seas.