Media from Ukraine's Russian occupied eastern territories were awash with news items claiming Ukraine's security forces and border guards were readying "provocations" to be unleashed at the far eastern Stanytsia Luhanska checkpoint over the Easter weekend of April 7-8.
The so called Luhansk People's Republic State Television and Radio Company issued a warning from Luhansk People's Republic State security ministry to its residents claiming that Ukrainian authorities would close the Stanytsia Luhanska checkpoint for a brief period of time to ensure that long lines formed in each direction. The checkpoint would then be reopened, the frustrated people on both sides would charge to cross to the other side and Ukrainian authorities would be forced to open fire to control the melee. All this, according to the Luhansk People's Republic State television and Radio Company would be recorded on mobile telephones and spread through Ukrainian media. The Luhansk People's Republic authorities therefore call on people to stay at home and not cross into Ukrainian controlled territory for the Easter holiday.
Politnavigator and the Donetsk People's Republic Law Enforcement Hot Line also featured this outlandish fake.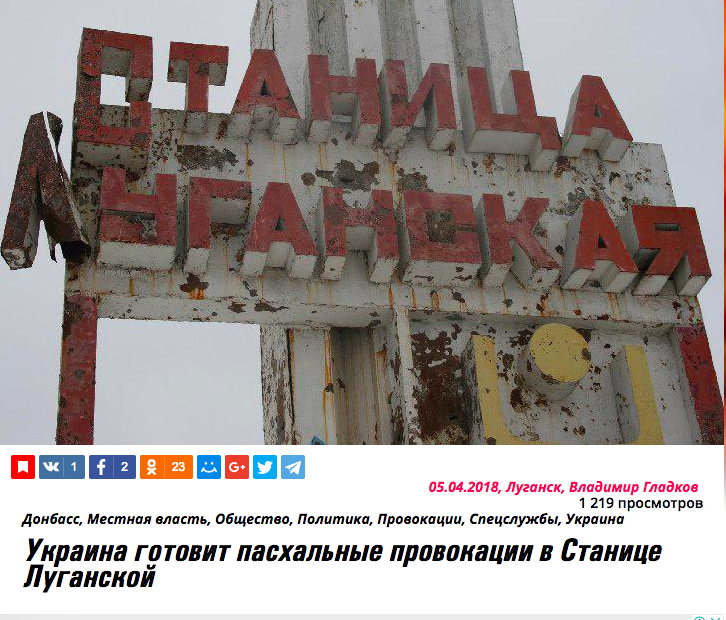 There is no other source for this claim except for the so called Luhansk People's Republic State Security Ministry's warning.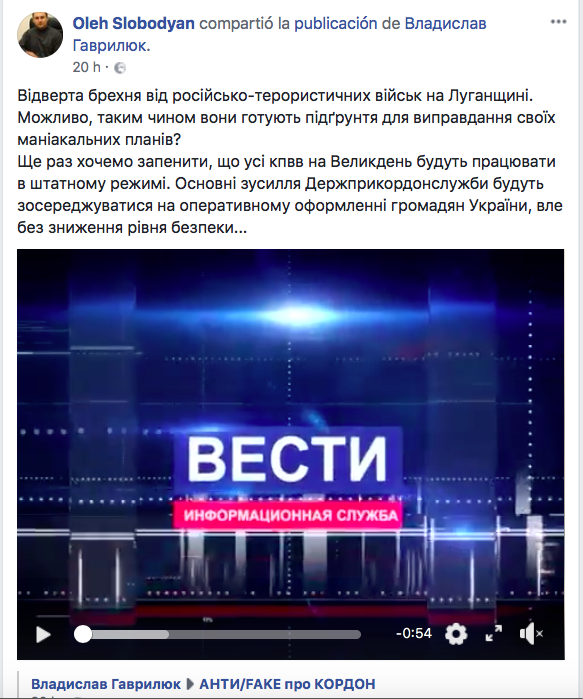 Ukraine's State Border Guard Service spokesman Oleh Slobodyan called this claim an outright lie and said there were never any plans to close the Stanytsia Luhanska checkpoint. "All our checkpoints will be open as usual over the Easter weekend," Slobodyan said.