Russian pro-Kremlin site Politnavigator published a story last week claiming that Ukraine was one of the most dangerous countries in the world for workers.  The story further alleges that Ukraine does not provide an adequate level of safety in the workplace and disregards the need for social dialogue, thereby driving large numbers of Ukrainians to leave the country in search of a better life. Politnavigator attributes these claims to Anton Lepik, acting secretary of the  Pan-European Trade Union Council.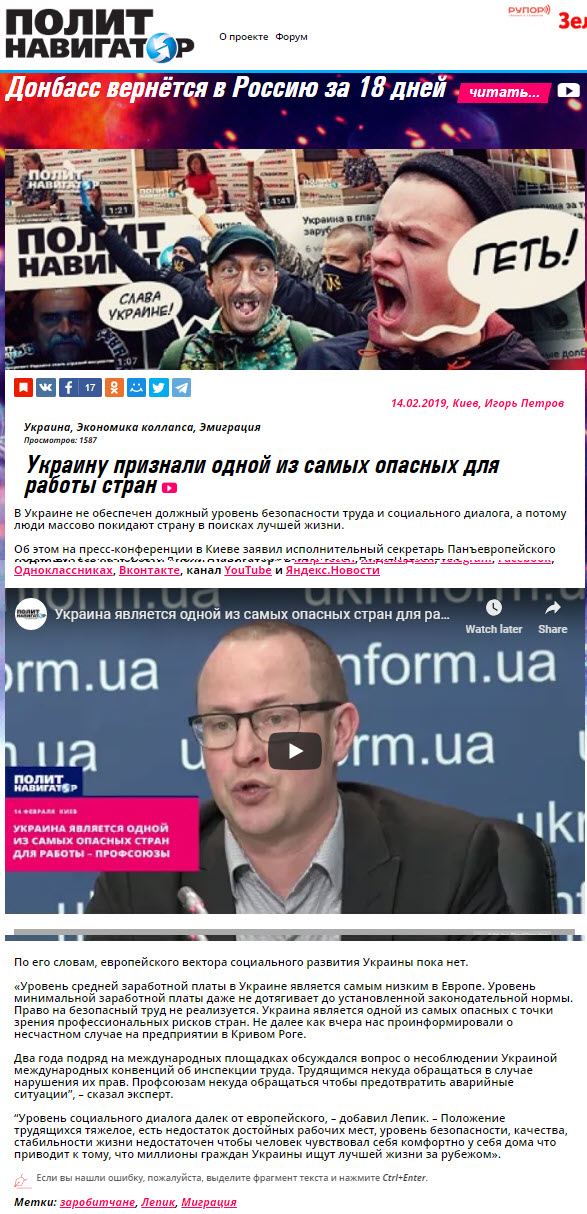 On February 14, Lepik together with representatives of Ukrainian, Czech, Slovak and Polish labor unions held a press conference in Kyiv to present the results of a monitoring mission conducted by the European Trade Union Confederation and the Pan European Regional Council on the social dimensions of the EU-Ukraine Association Agreement. Labor conditions and labor migration were among the topics discussed during the press conference.  At no time was Ukraine singled out as having a particularly dangerous working environment.
According to the 2018 International Trade Union Confederation Global Rights Index on working conditions, the worst countries for working people where workers' rights are systematically violated and denied  are Algeria, Bangladesh, Cambodia, Colombia, Egypt, Guatemala, Kazakhstan, the Philippines, Saudi Arabia and Turkey. Ukraine is mentioned as a country in which workers rights are not fully guaranteed.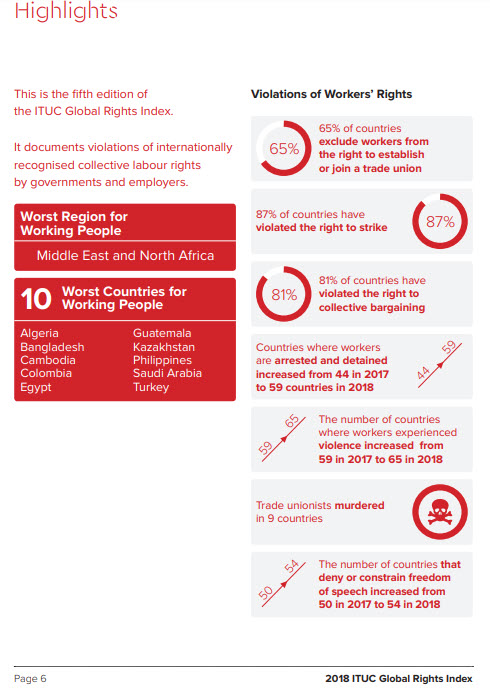 Ukraine's National Bank's Economic Analysis Department reports that some two million Ukrainians are currently working outside the country, approximately 40% of them work Poland.  Not all of these people have left Ukraine forever, says Serhiy Nikolaychuk, the Department director, many of them work for limited periods and then return home.