No Christmas truce. Ukraine does not agree to a prisoner exchange. This is what pro-Kremlin media and Olga Kobtseva from the recognized-by-nobody Luhansk People's republic said following the last meeting of the Organization for Security and Cooperation in Europe with representatives from Ukraine and Russia.  Ms. Kobtseva accused Kyiv of "breaking the negotiation process" and preventing a prisoner exchange taking place before the end of 2018.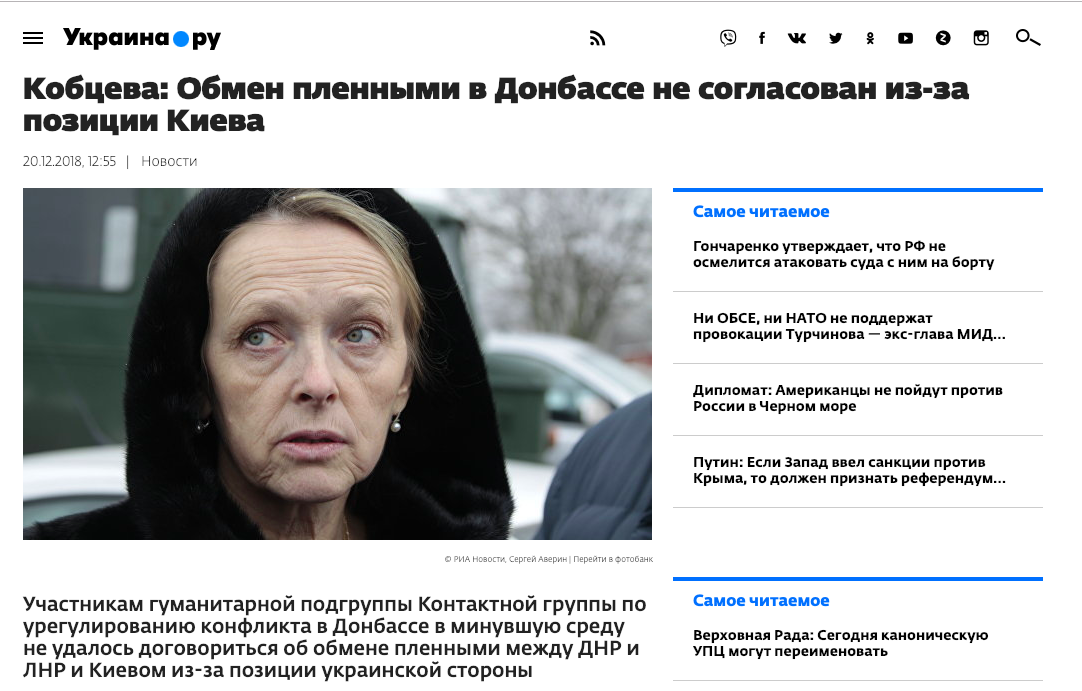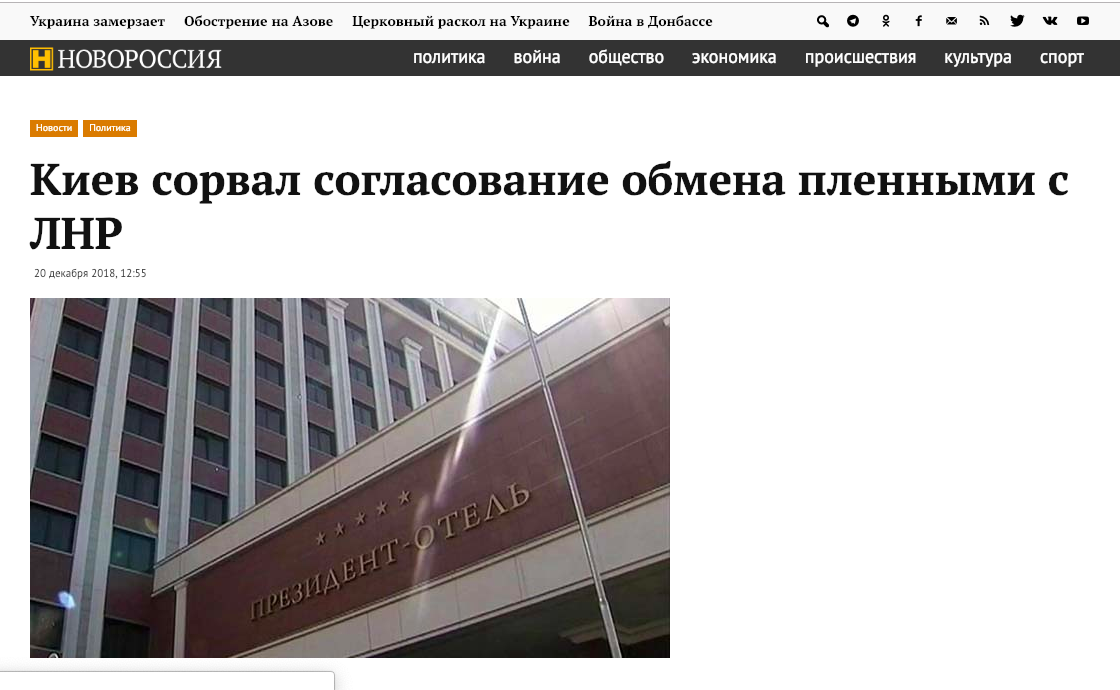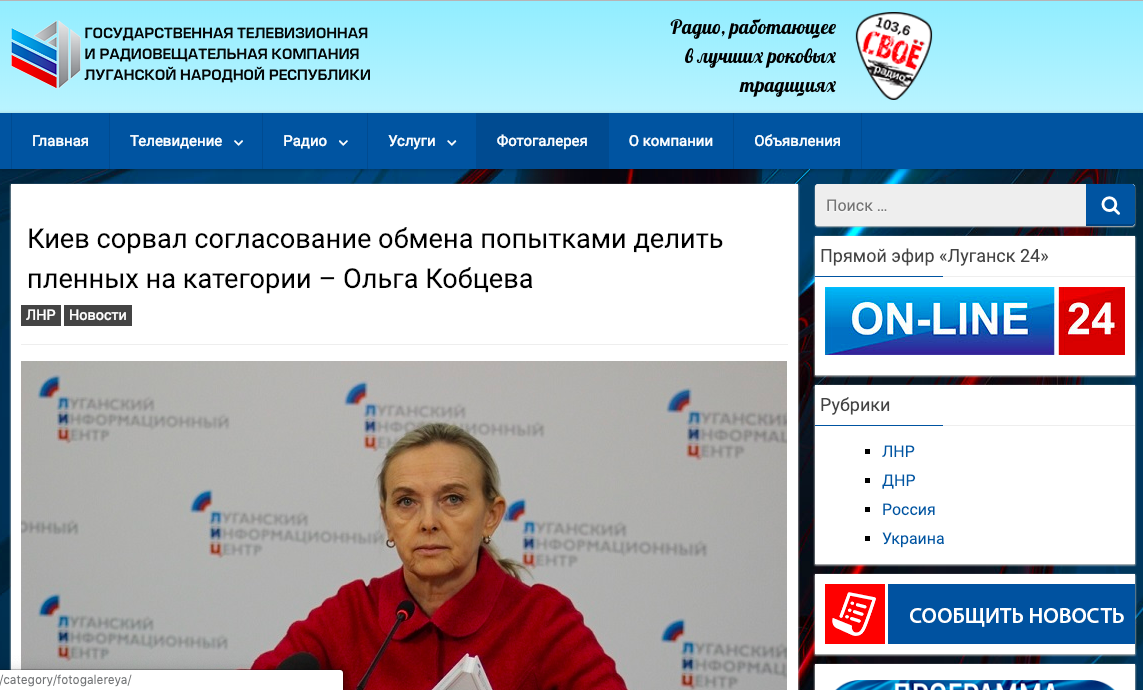 Ms. Kobtseva's claim and the stories flowing from them are fakes.  During a December 20 briefing Ukaine's representative at the talks Yevhen Marchuk said Ukraine had offered the Russian side two possible exchanges, 23 Ukrainians held by Russia for 23 Russians serving time for criminal offenses in Ukraine, or 66 Russians for 19 Ukrainians held by Russian militants in the occupied territories. The Russian side rejected both options Marchuk said.
Marchuk said that Ukraine agreed to a proposal by pro-Russian fighters to exchange eight Ukrainians for 33 of their own fighters.  However, the pro-Russian side subsequently rejected the deal.
Marchuk said that Ukraine even offered to the terms previously offered by the self-proclaimed separatist republics, 8 Ukrainians to be exchanged for 33 separatist militants. Even this suggestion was shot down. "They rejected their own proposal" Marchuk pointed out.
Russia continues to insist that Ukrainian authorities should negotiate prisoner exchanges exclusively with representatives of the separatist republics.
Ukraine keeps coming up with new proposals for prisoner exchanges in an effort to get as many Ukrainians released from Russian captivity as possible.
https://www.facebook.com/photo.php?fbid=2019141971506939&set=a.108271032594052&type=3
Ukraine's humanitarian representative to the talks, MP Iryna Herashchenko said in a Facebook post that Ukraine was ready to return to the issue in a video conference to be held on December 27 hoping to exchange 72 militants held by Ukraine in exchange for 19 Ukrainian hostages held by Russian separatists. Even this outreach was rejected.
Another fake that Russian media gleefully spread is that Ukraine refuses to a Christmas truce. Both the self-proclaimed but unrecognized puppet republics in  Donetsk and Luhansk issued statements claiming that Kyiv refused to end hostilities for the Christmas season because martial law is in force until December 26.
According to Yevhen Marchuk, Ukraine has already submitted a holiday truce proposal to the OSCE. Marchuk stressed that Ukraine intends to petition Russia and the militants they support to prolong the truce indefinitely when the two sides meet on January 16, 2019.