Russian Defense Ministry television channel Zvezda and scores of other Russian media have completely distorted the latest economic predictions for Ukraine by Fitch, the influential international credit rating agency.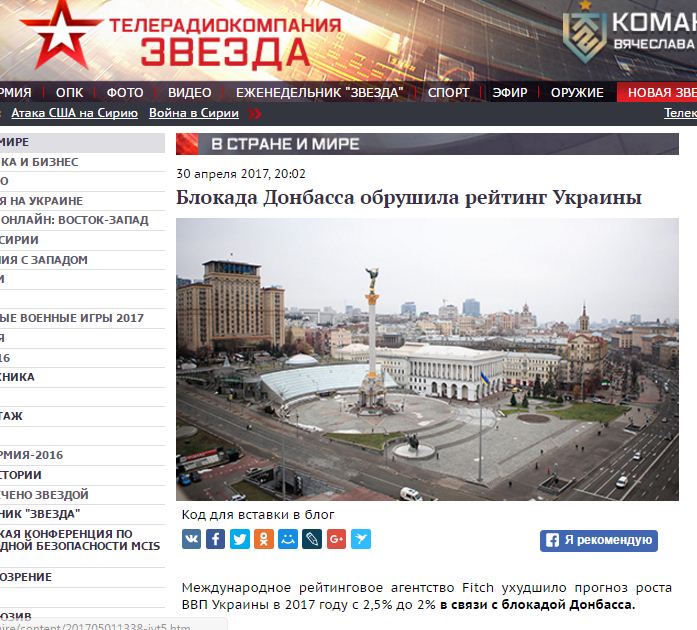 Ukraine's rating brought down, sorrowful rating for Ukraine, growth prognosis lowered to 2% because of the occupied territories economic blockage, declared  NewsFront,Pravda.ru, Ekonomika Segodnya, , completely ignoring the actual facts presented by Fitch Ratings.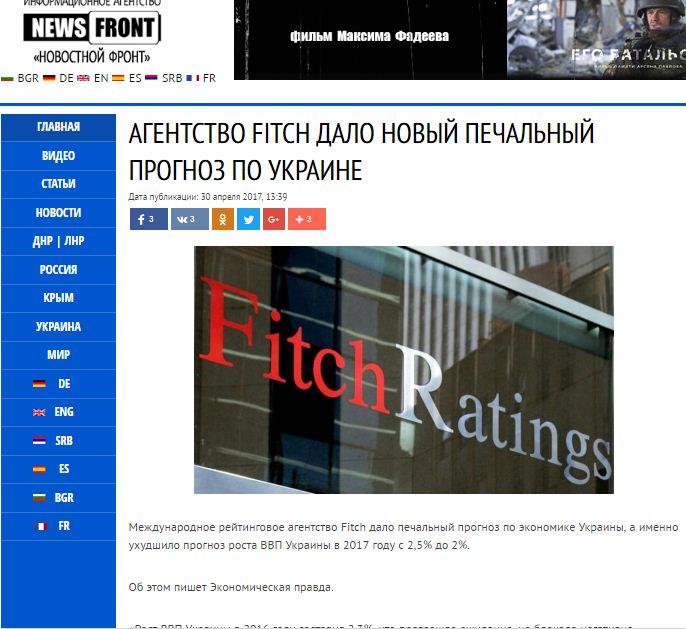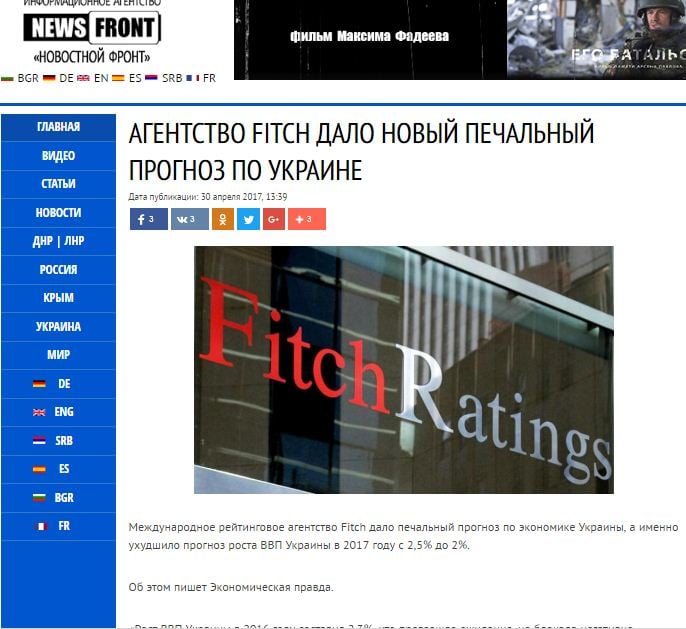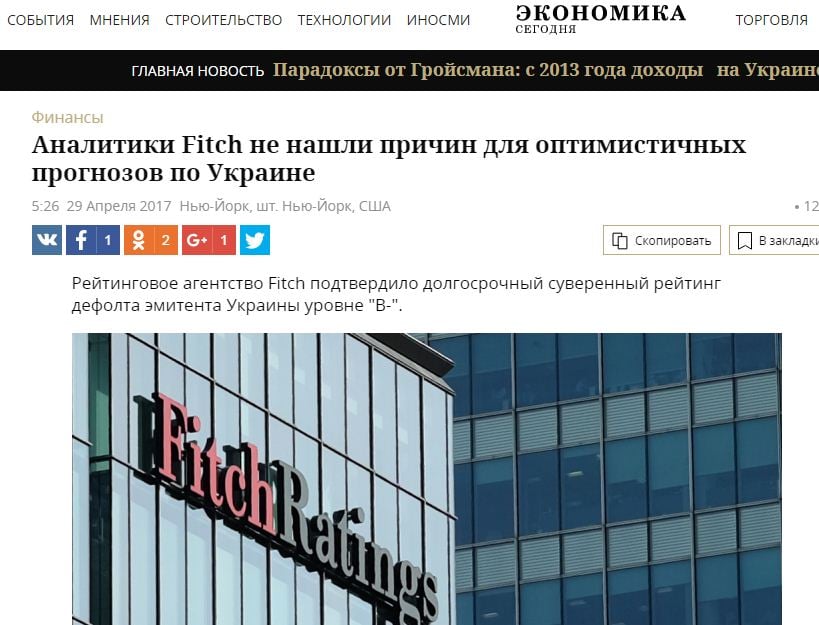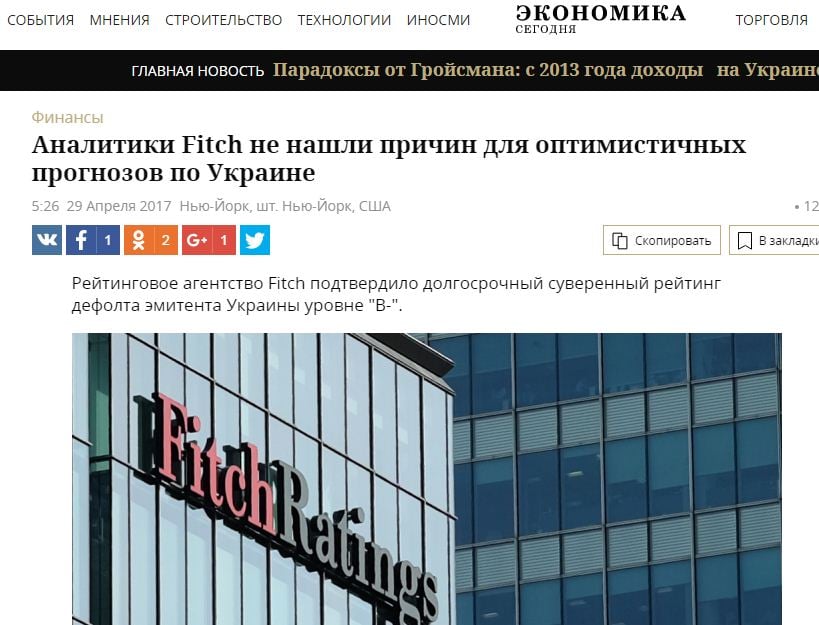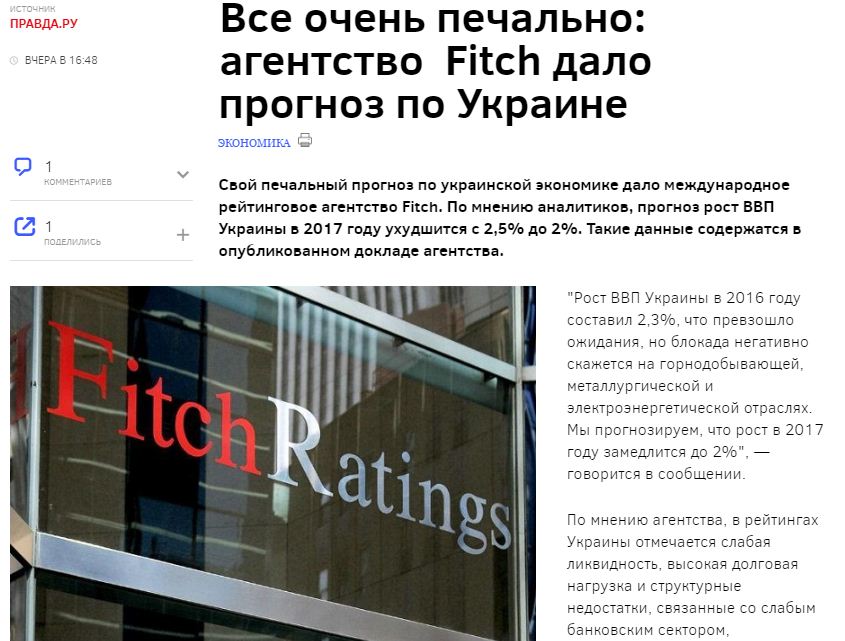 On April 28 Fitch issued its outlook for Ukraine, giving the country a B minus and affirming a stable outlook.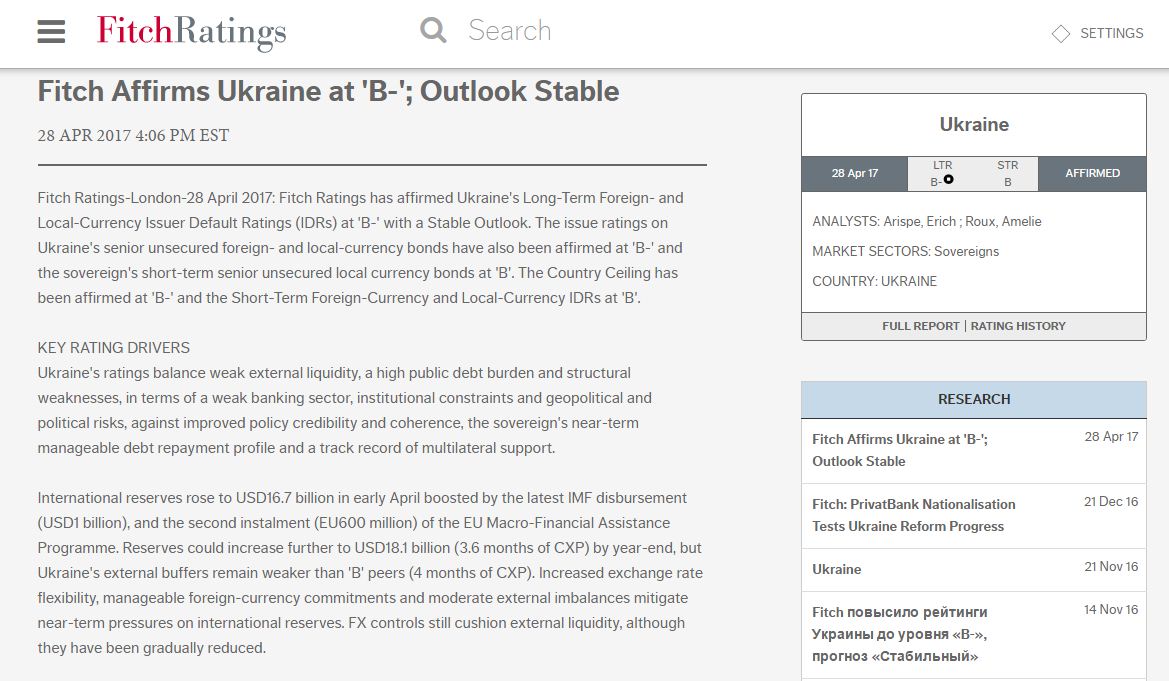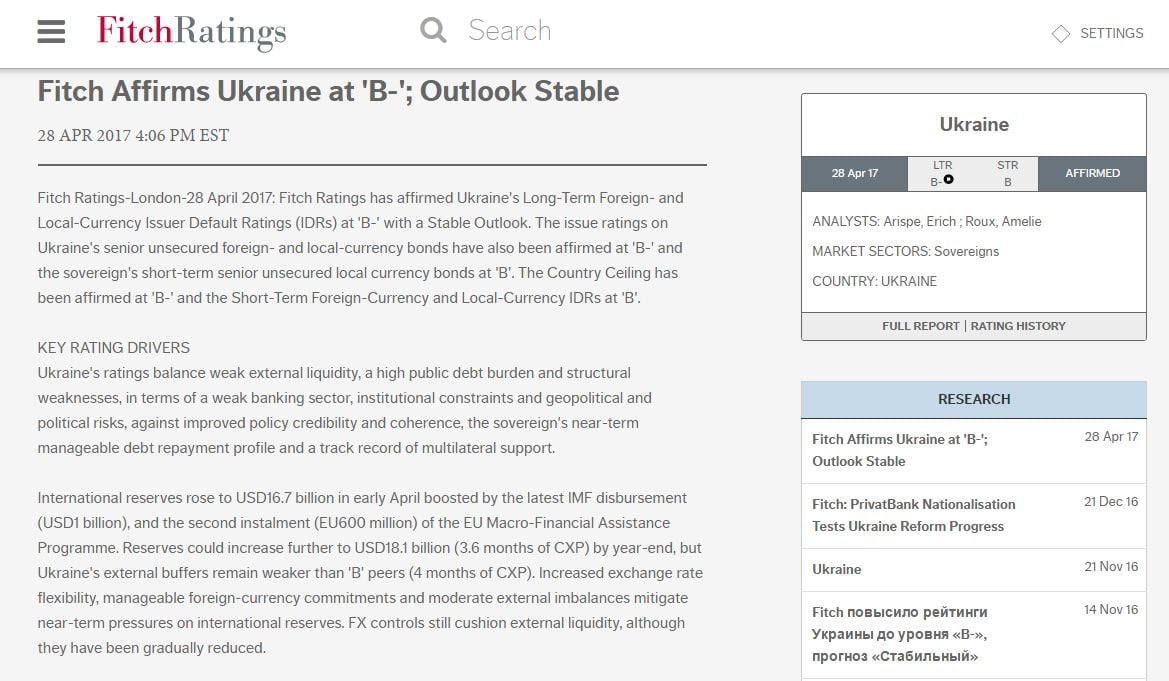 "Ukraine's 2016 GDP growth of 2.3% surpassed expectations, but the blockade will negatively impact the mining, metallurgical and electricity sectors. We forecast growth to decelerate to 2% in 2017 before picking up to 3% in 2018 on the back of improving consumer demand and investment" Fitch analysts write.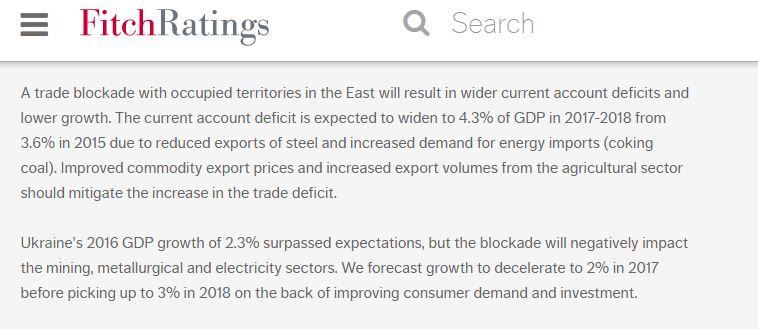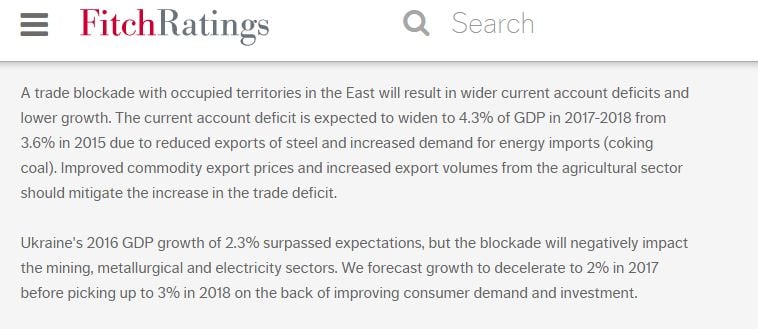 Dire Russian predictions for Ukraine's credit rating and economy have been proven wrong by Fitch, who upgraded Ukraine in November 2016 and revised upward its predicted GDP growth.