Russian media reported that Ukraine's newly appointed Prosecutor General Yuriy Lutsenko is disbanding the special branch investigating events on the Maidan. Sites such as Ukraina.ru, the television channel Zvezda and many state owned Russian channels and web sites presented this story citing Lutsenko's Facebook post as their source.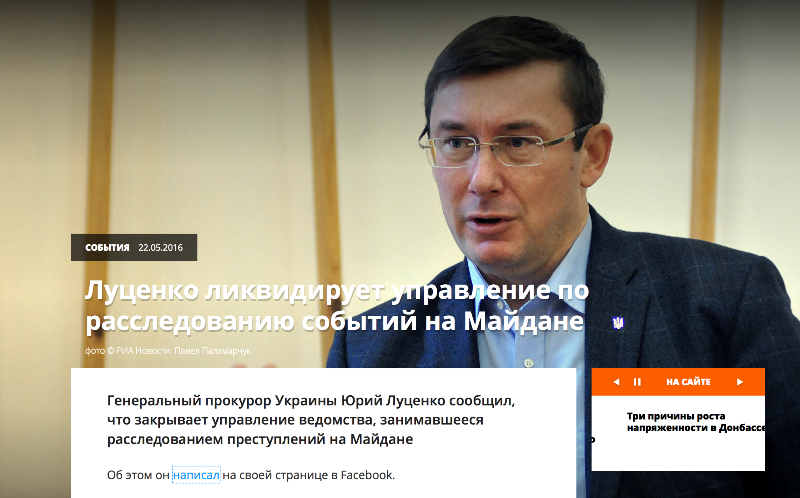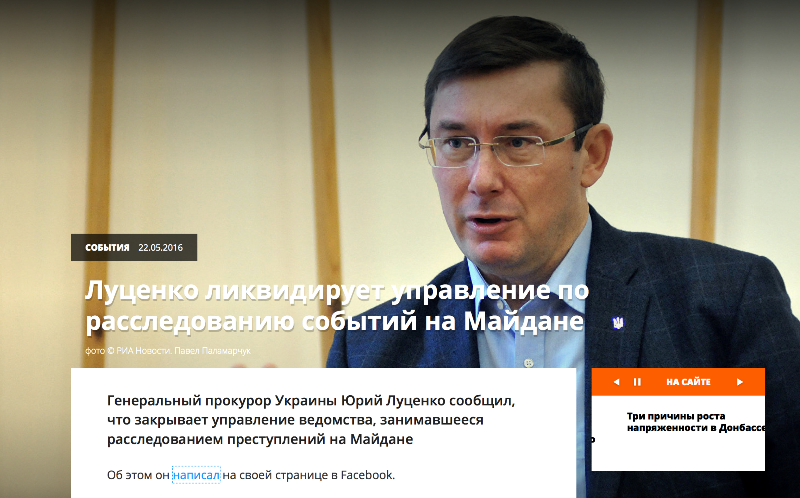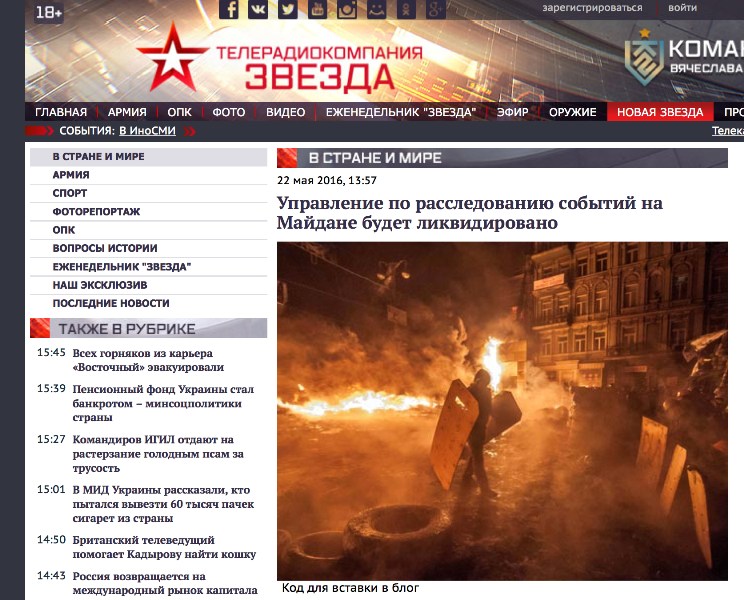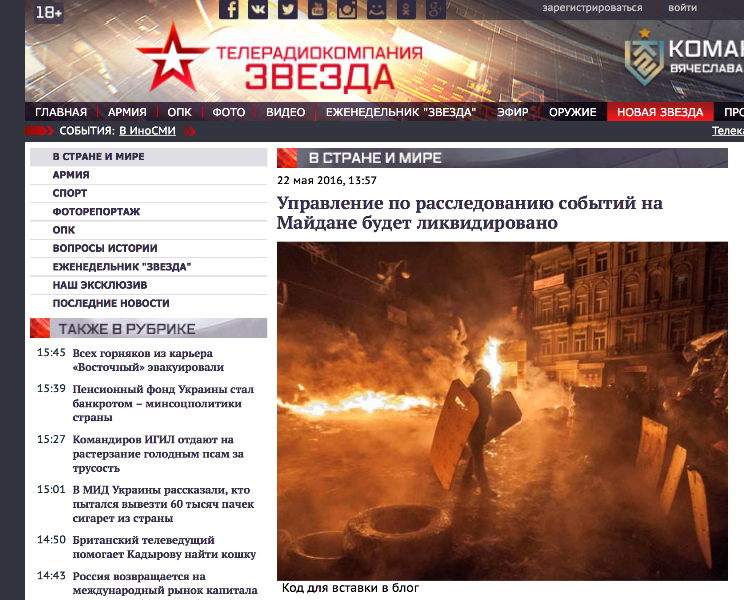 Lutsenko's Facebook post however is about a completely different department, one that is being liquidated because it was obstructing the investigation of crimes committed on the Maidan. The special investigations section investigating violations and killings committed during the 2013-2014 Maidan protests is not being eliminated, this task force is receiving additional powers and is being reassigned to report directly to the Prosecutor General.
"1. I am disbanding the section that was interrogating investigators who are looking into the Maidan events…. And additional powers and procedural capacities are transferred to the Maidan investigating section" writes Lutsenko.