Against the background of Russia's aggression against Ukraine in the Black Sea and the seizure of three Ukrainian naval vessels together with a crew of 23, Russia's propaganda machine churned out a series of fake stories about an escalation of fighting in the self-proclaimed Donetsk People's Republic. RIA Novosti, Ukraina.ru, Vzglyad, Snob and even those who position themselves as liberal and independent such as Dozhd all unquestioningly disseminated a fake about Ukrainian armed forces massively shelling civilian sectors of the occupied Donbas territory.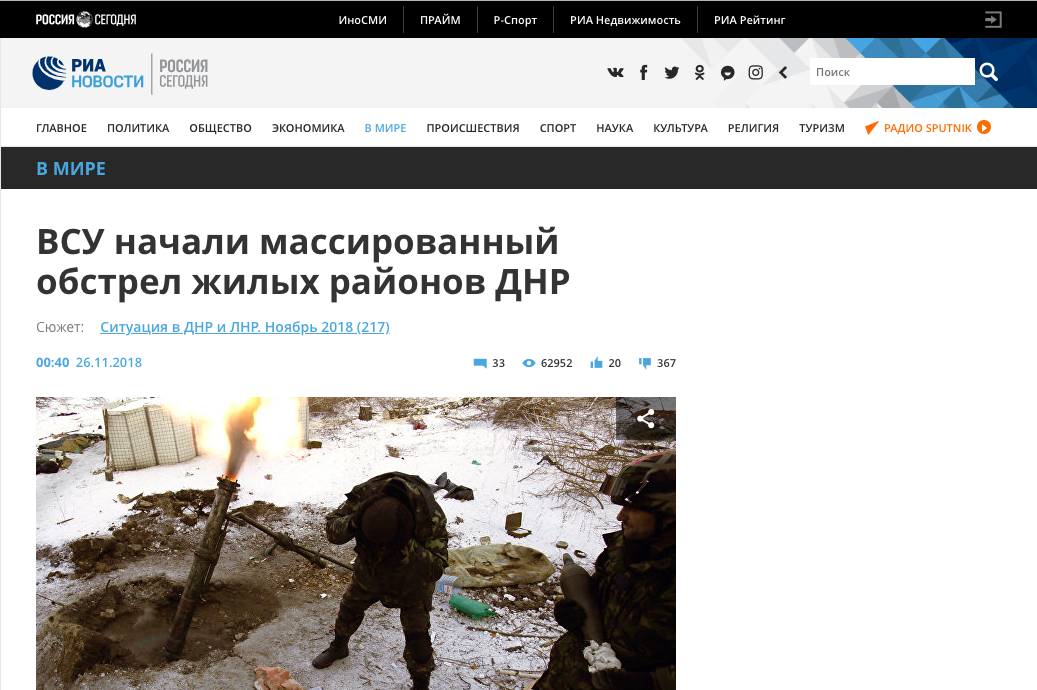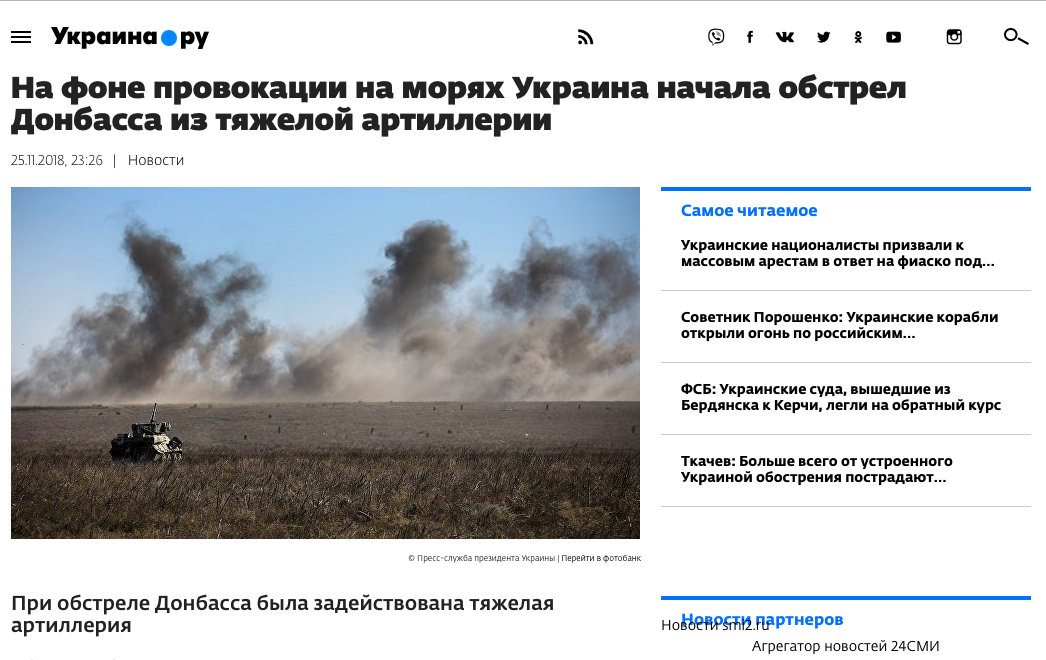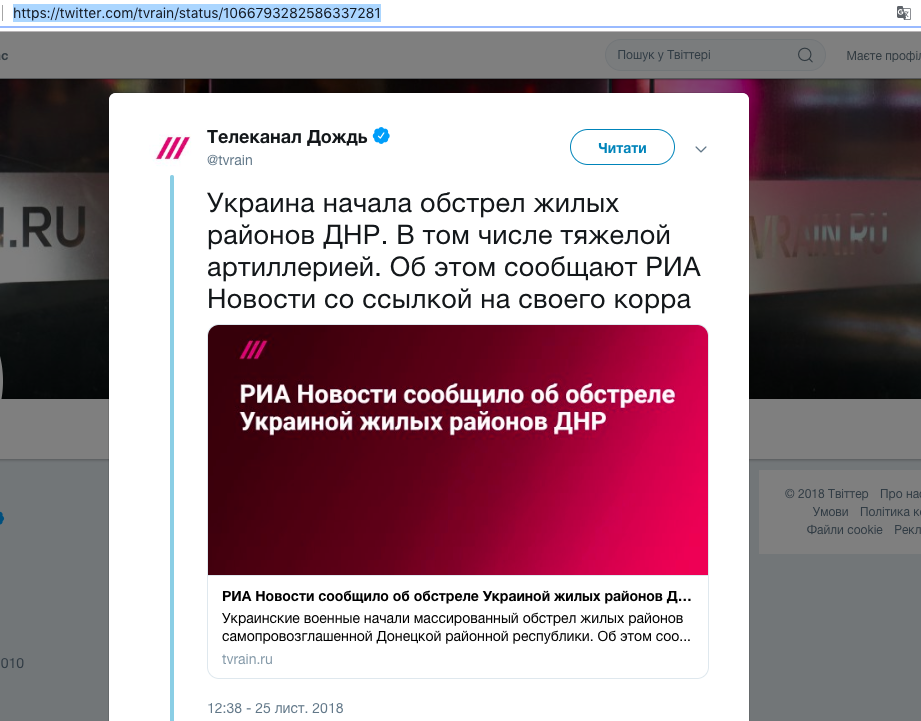 Ukraine's Joint Forces press office refuted these Russian media claims and emphasized there had been no escalation in fighting. The Ukrainian Army also pointed out that they had recorded a total of 16 attacks from the Russian separatist side over the course of November 25 including heavy weapons which were fired nine times.
https://www.facebook.com/pressjfo.news/videos/2182313555340884/
Residents of the occupied Donbas territories also refuted claims of heavy shelling in civilian areas with many Twitter and Facebook posts pointing out that Donetsk and its environs were peaceful and there was no shelling taking place. Listeners wrote and called into Radio Liberty to say that aside from sporadic shooting, there was no artillery shelling all day.
Even representatives of the self-proclaimed Donetsk People's Republic (DPR) refuted these Russian media claims. On November 25 Ruslan Yakubov, the DPR representative at Joint Monitoring and Coordination Center (bilateral group set up to monitor Mink Accord implementation) told the Russian Interfax news agency that all was quiet on the contact line between Ukraine and occupied territories. "We have not recorded any shooting from banned heavy caliber weapons" he said.
The Interfax news agency also reported there had been no heavy artillery shelling all day.