Russian electronic media claim that Britain's Supreme Court ruled against Ukraine in the case of a Yanukovych era loan. In fact no such decision has been made, but the court has heard the case and is poised to render a decision.
Various Russian media and social media users are disseminating fake stories claiming that on December 6 the British Supreme Court ruled that Ukraine will have to return "Yanukovych's billions" to Russia with interest. The billions refer to a Russian lawsuit against Ukraine over a $3 billion loan that was the result of a December 2013 agreement reached by Russian President Vladimir Putin and then Ukrainian President Victor Yanukovych.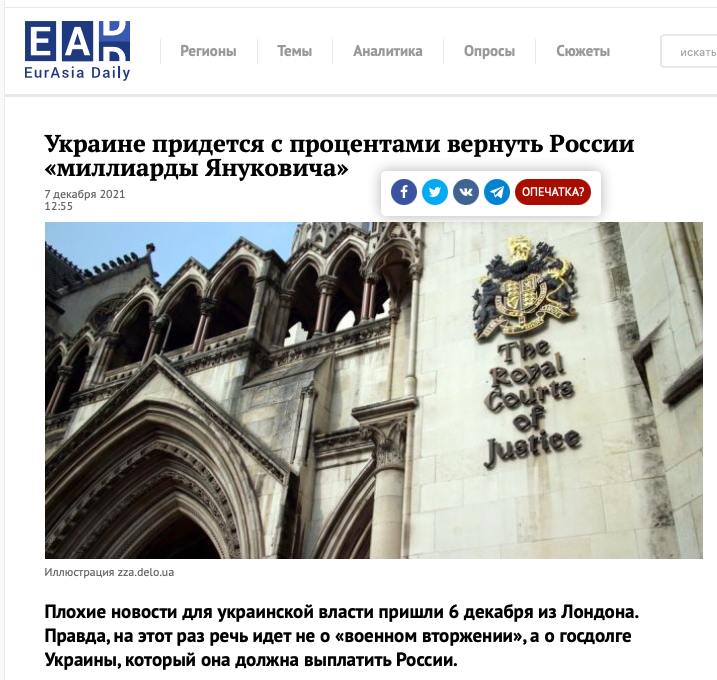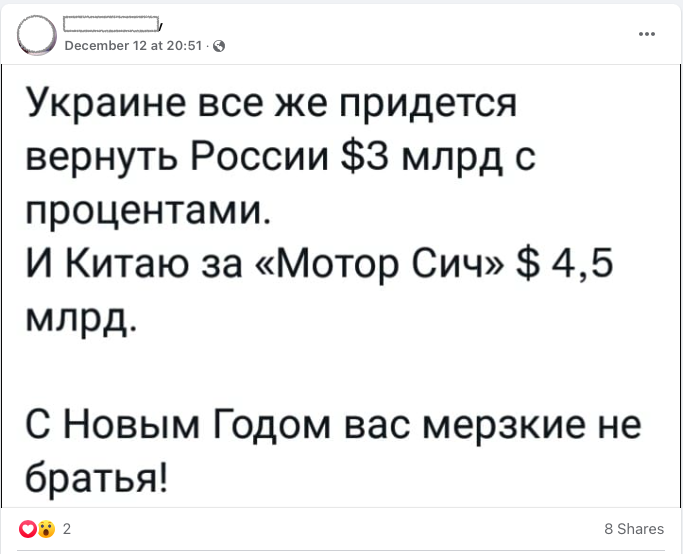 StopFake fact checkers analyzed the accuracy of these claims by reviewing the docket of the British Supreme Court, Britain's final court of appeal which is adjudicating this case. The Supreme Court's web site Decided Cases page contains no information on this case for December 6, nor for that matter any other date throughout 2021. The case is still logged on the Current Cases Section of the Court's website.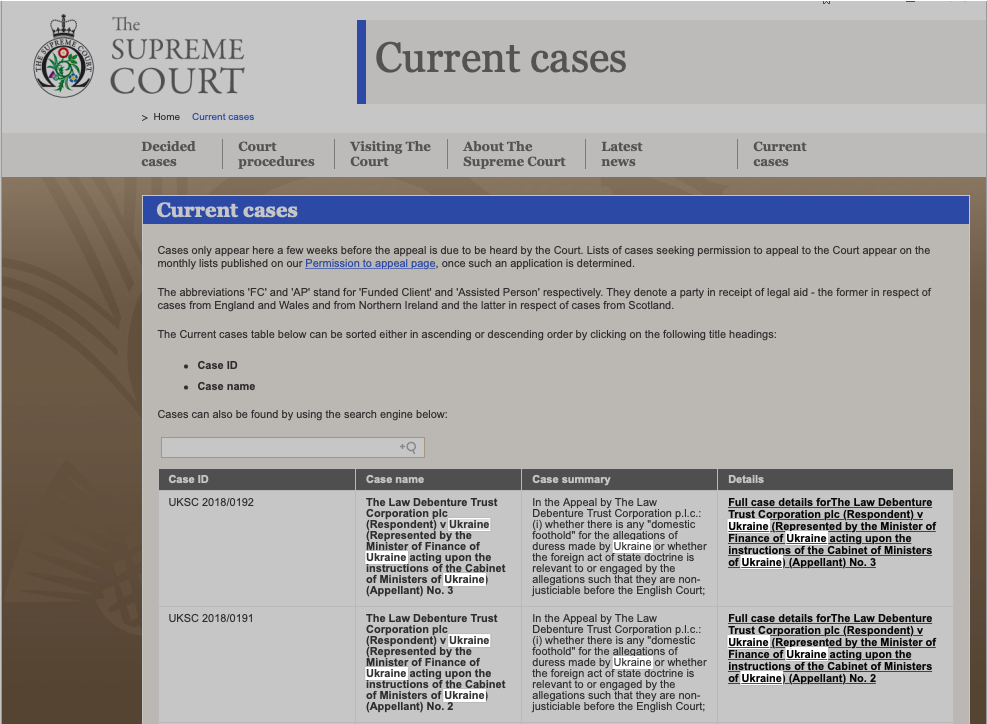 The last court hearing in this case took place on November 11, as is indicated in the case summary on the Court's website. At that time various media reported Ukraine's position in the case and Ukraine's Finance Ministry, the body representing Ukraine in the case before the British Supreme Court issued a press release explaining the hearing. Ukraine's stance is that in December of 2013 under the presidency of Victor Yanukovych, Russia coerced Ukraine into issuing $3 billion Eurobonds as a debt instrument. Ukraine is arguing the validity of the loan on the grounds of duress arising from Russian aggression, particularly the Russian annexation of Crimea and insists that due to the coercion Russian exercised, the court must declare the issue of the bonds invalid or suspend the court proceedings.
StopFake asked Ukraine's Finance Ministry where the case now stood and if there was any validity to the Russian media claims alleging Ukraine had lost the case. In a letter the Ministry informed us the claims were false and the British Supreme Court had not yet rendered a verdict.
"The Supreme Court is preparing its decision and will soon move to deliver it. The date when the decision will be rendered is unknown. Ukraine remains confident that the case that Russia launched as an element of its overall aggression against Ukraine, will be decided in Ukraine's favor" wrote the Foreign Ministry of Ukraine.
StopFake has debunked earlier Russian fakes of this sort, claiming that British courts had ruled against Ukraine in the Yanukovych debt.