On April 17 proposed legislation on improving the management of radioactive waste was given its first reading in the Ukrainian parliament. That very same day Novostnoye Agentstvo Kharkov declared that foreign companies will soon be dumping their nuclear waste in Ukraine.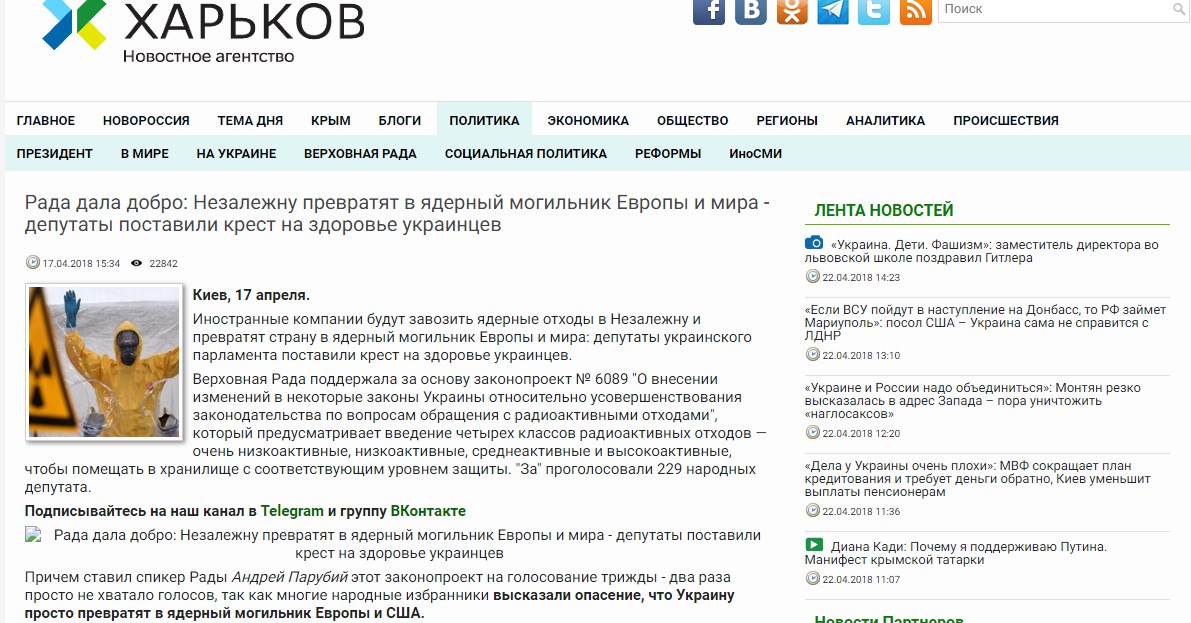 Such a claim is a complete fake as the proposed legislation only provides clarification of the existing regulatory and legal framework for radioactive waste management. The new classification meets the international requirements on nuclear waste management established by the International Atomic Energy Agency (IAEA), says Ukraine's Environment Minister Ostap Semerak. To protect people and the environment the IAEA recommends that nuclear waste be divided into four categories, very low level, low level, medium active and highly active.
To support their fake claim, Russian media cite Ukrainian MP Ihor Mosiychuk from the Radical Party who asked in parliament if the new legislation will lead to foreign nuclear waste being brought to Ukraine. At the same time Mosiychuk and other MPs from the Radical Party all voted for the new legislation.

During parliamentary discussions of the proposed legislation Minister Semerak reported that most of the nuclear waste that needs to be stored in Ukraine was generated after the Chornobyl accident. He also emphasized that there is no nuclear waste from other countries being brought to Ukraine and would not be in the future as it is prohibited by law. The proposed new classification has absolutely no bearing on this.
According to Energoatom, the company that operates all four of Ukraine's nuclear power stations, the disposal of nuclear waste can occur only in the country of origin.
Ukraine's central nuclear waste repository book of guidelines, a document published in 2008, clearly outlines how nuclear waste is to be stored in Ukraine and stipulates that only nuclear waste generated by Ukrainian atomic power stations is to be stored in these repositories.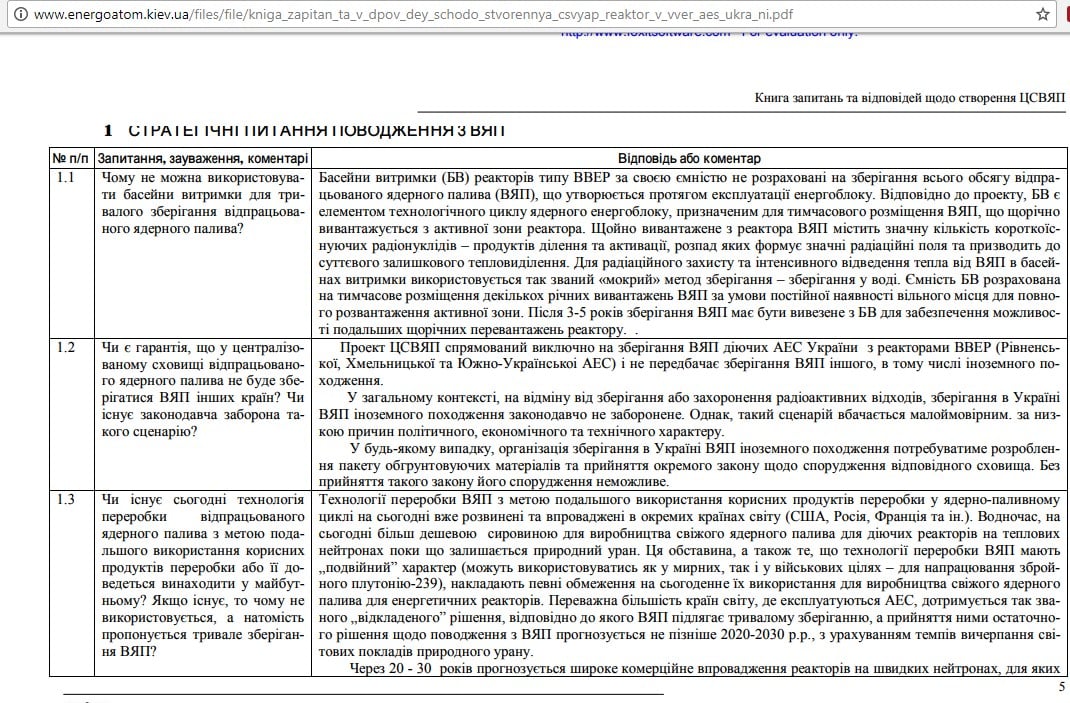 Ukraine's Nuclear Forum, an association of several nuclear energy companies told StopFake that they adhere to the international agreement which stipulates that all nuclear waste is processed and stored in the country of origin.