Former Ukrainian Justice Minister Olena Lukash announced on her Facebook page that an EU court ordered Ukraine to pay Yanukovich and his sons the amount of 6.3 million hryvnia.
Lukash claims that Ukraine is to pay 57,317.50 pounds sterling to former president Viktor Yanukovych and his two sons because of the negligence of Ukrainian Justice Ministry personnel who were forced to withdraw Ukraine's suit against Yanukovych. As a result of this negligence the European court ordered Ukraine to "offset the costs incurred by the plaintiffs as a result of Ukraine filing a suit against them" maintains Lukash. The plaintiffs in this case are Viktor Yanukovych and his two sons Alexander ad Viktor (who died in March 2015).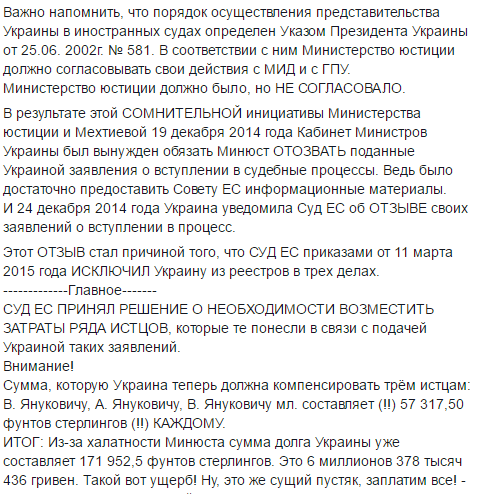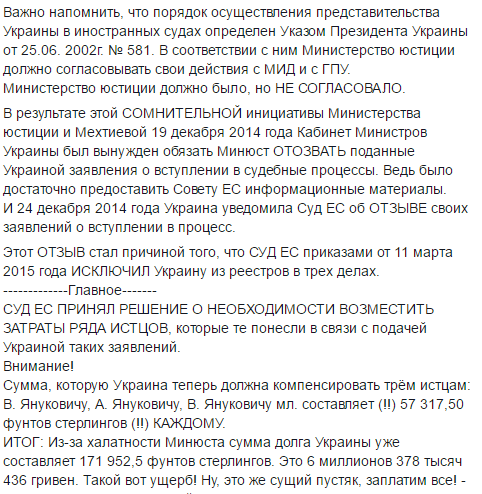 Scores of media republished this information using Lukash's Facebook post as a source.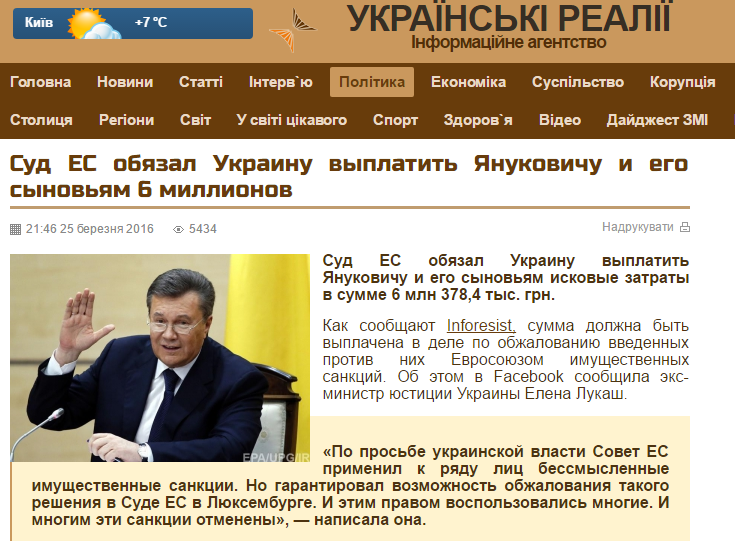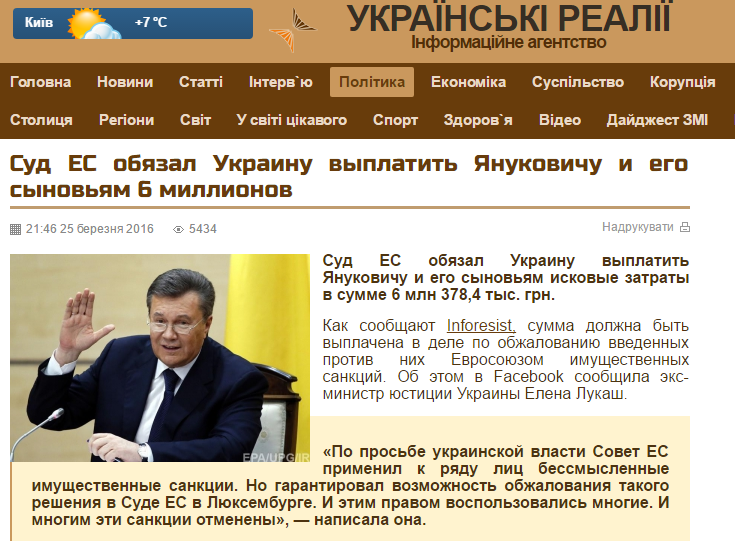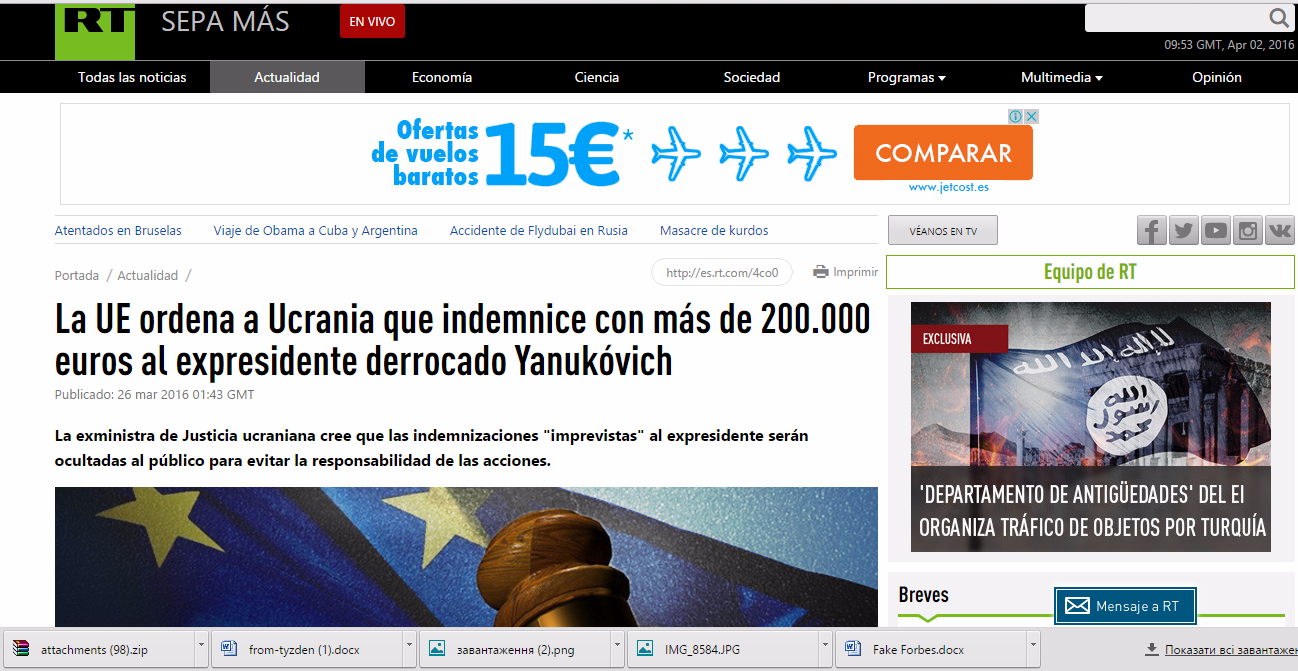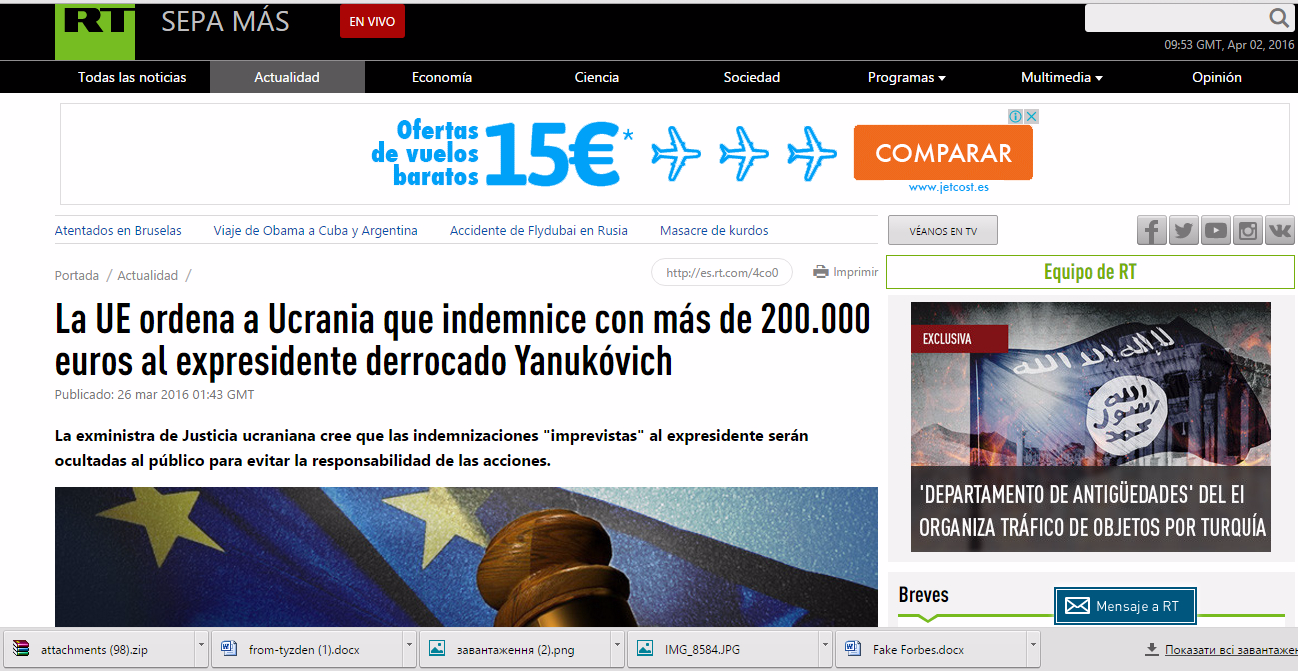 Ukraine's Justice Ministry published a rebuttal of Lukash's claim, calling it a figment of her imagination. According to the Justice Ministry, there is no decision by the European Court ordering any compensation to Yanukovych as there is no ruling against Ukraine and in favor of Yanukovych and Lukash's claim is aimed at whitewashing Yanukovych's image and blackening that of Ukraine.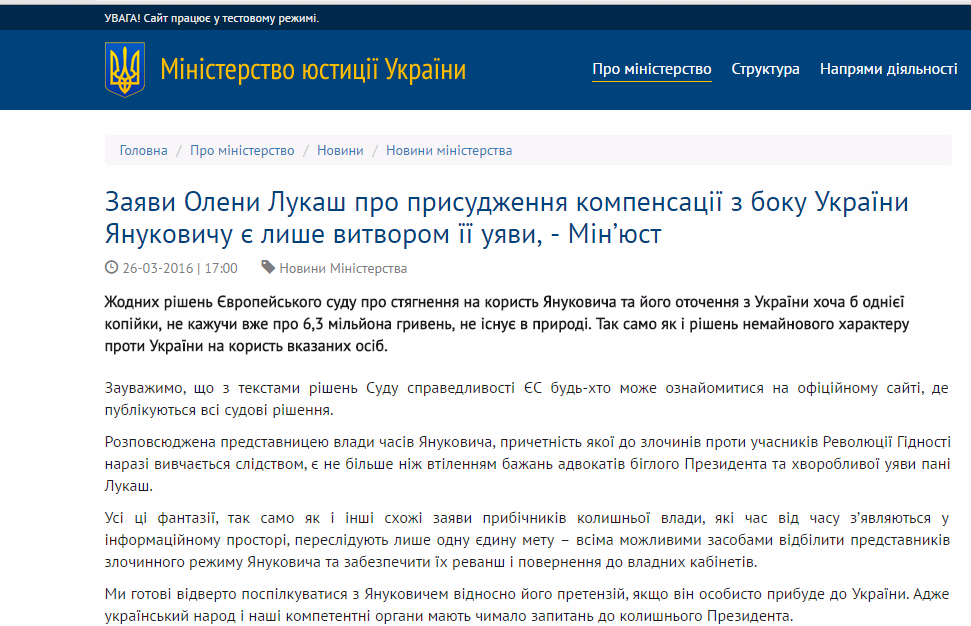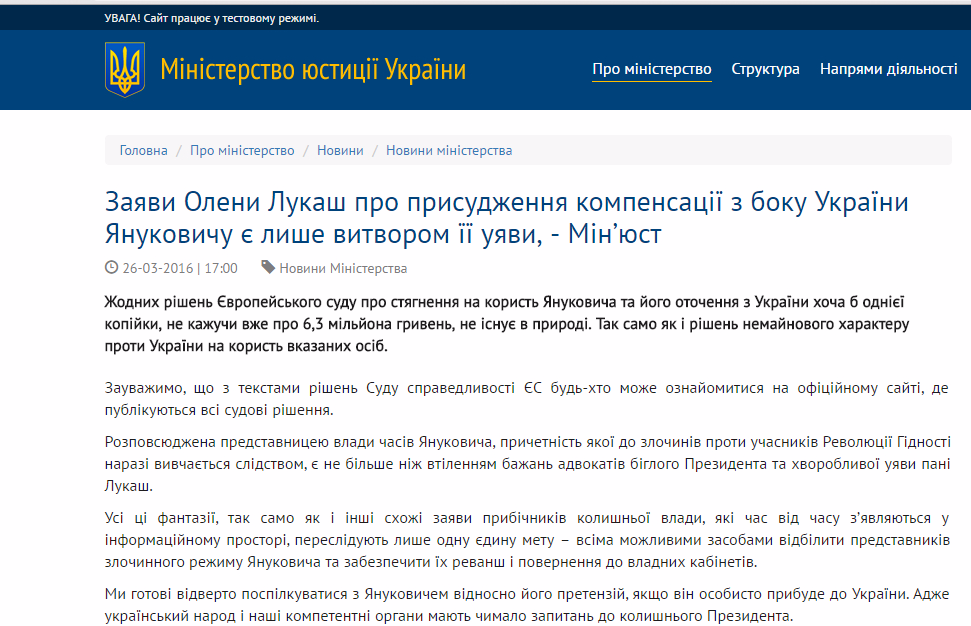 Last year the Yanukovych family appealed to the EU Court of Justice to remove the financial sanctions imposed by the EU, and asked for compensation.
StopFake read the original EU court decision concerning the appeal. The decision rejects the Yanukovych family's application and makes no mention of any compensation due from Ukraine. On the contrary the decision states that the plaintiff must pay his own court costs and his application is rejected as "being manifestly inappropriate".