The Ukrainian military killed a separatist militant who wanted to take advantage of the Ukrainian Security Service's  (SBU) "They're Waiting for you at Home" repatriation program announced Ria Novosti, Sputnik, RN, Breaking News 24 and scores of other Russian media, citing the military press office of the self-proclaimed Donetsk People's Republic (DPR).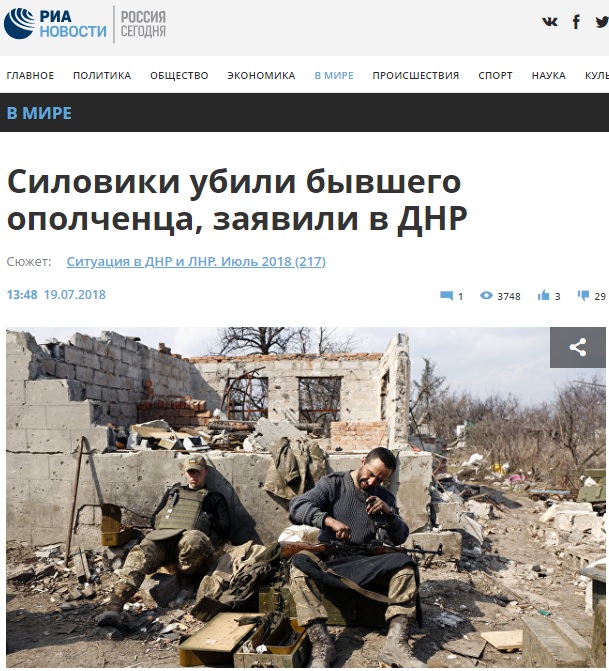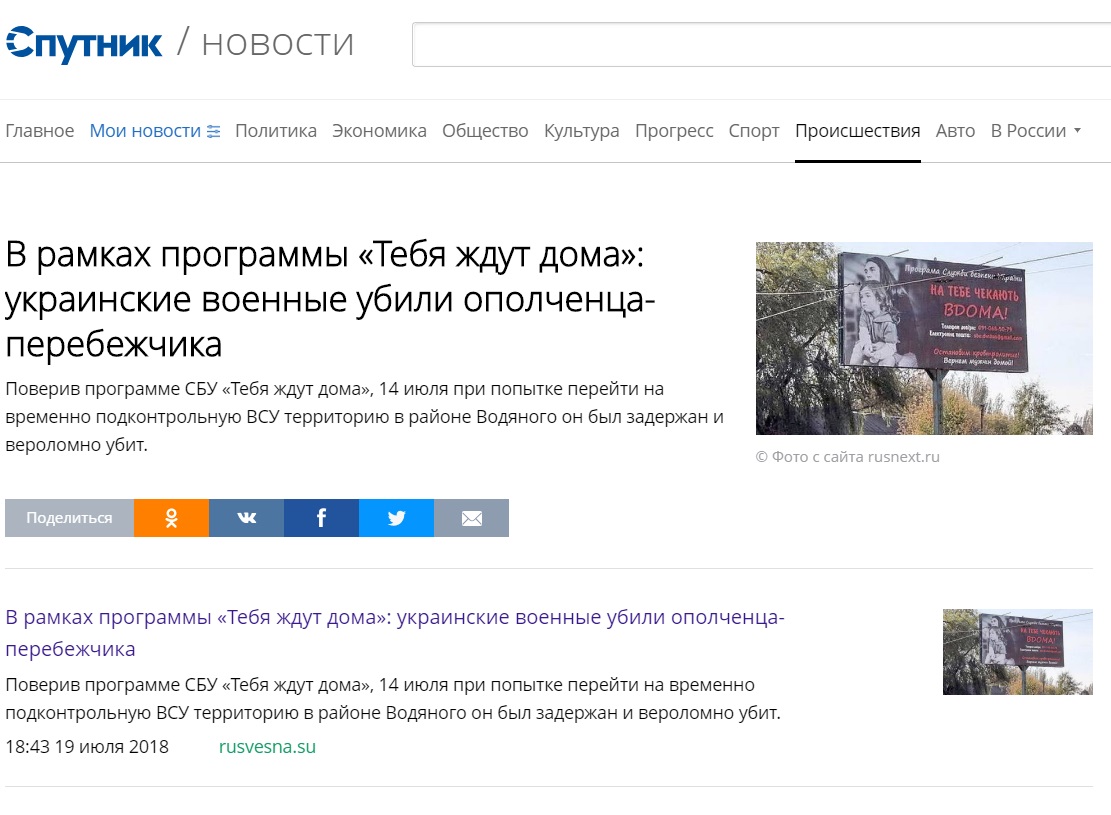 DPR press officer Danyiil Bezsonov claims that the man killed had been a pro-Russian militant fighting against Ukraine during 2014-2015 and had tried to enter Ukraine controlled territory under the SBU repatriation program, when he was detained by Ukrainian authorities and physically mistreated resulting in his death. Bezsonov further claims that the man's body was then moved to the war zone so Ukrainian authorities could pin his death on Russian militants.
StopFake asked Ukraine's Military Press Office about the alleged incident. In an email response press officer Vadym Bakay wrote that a militant was in fact killed on July 14, however he was killed by DPR fighters.
"Our soldiers saw a figure approaching their line near Mariupol. Suddenly someone opened fire from the other side. When our troops pulled the body to safety the man was already dead. He turns out to have been a member of a DPR rifle regiment," Bakay wrote.
Bakay also refuted that the militant had tried to return to Ukraine through the "They're waiting for you at home program", as he had never contacted anyone in the program. According to Ukrainian military sources, the deceased had run up large debts in the occupied territories and had likely decided to go to Ukraine to avoid repayment. "His creditors probably found out about his intentions and simply shot him," Bakay explained.
They're waiting for you at home is a repatriation program launched by the Ukrainian Security Service. It aims to encourage people living in Russian separatist controlled areas to return to Ukraine controlled territory. Under the program, those who have not committed criminal acts while under DPR control are granted amnesty in Ukraine.