On May 27, citing an unnamed source Russian media reported that Ukraine was amassing troops on the demarcation line with Crimea. RIA Novosti first ran this story without providing any evidence of the claim, it was soon followed by Lenta.ru, Mk.ru, gazeta.ru, TVC.ru, sobytiya.info, govoritmoskva.ru and others.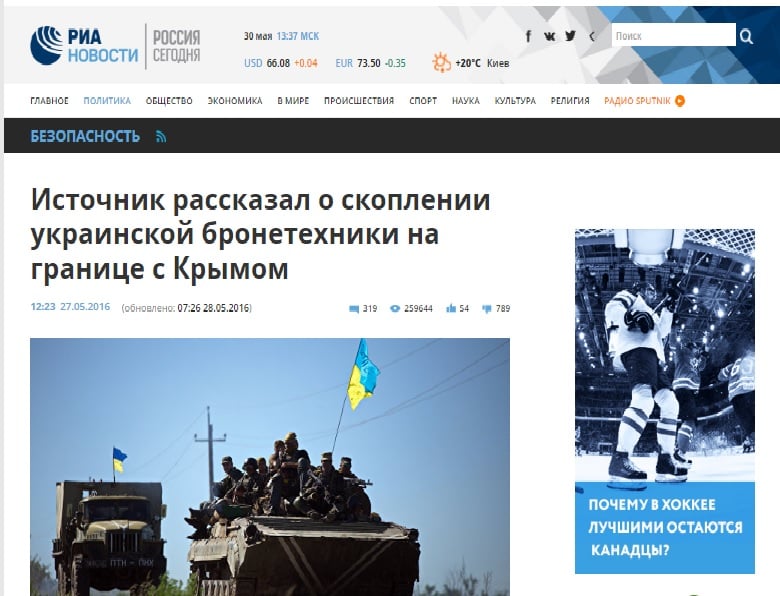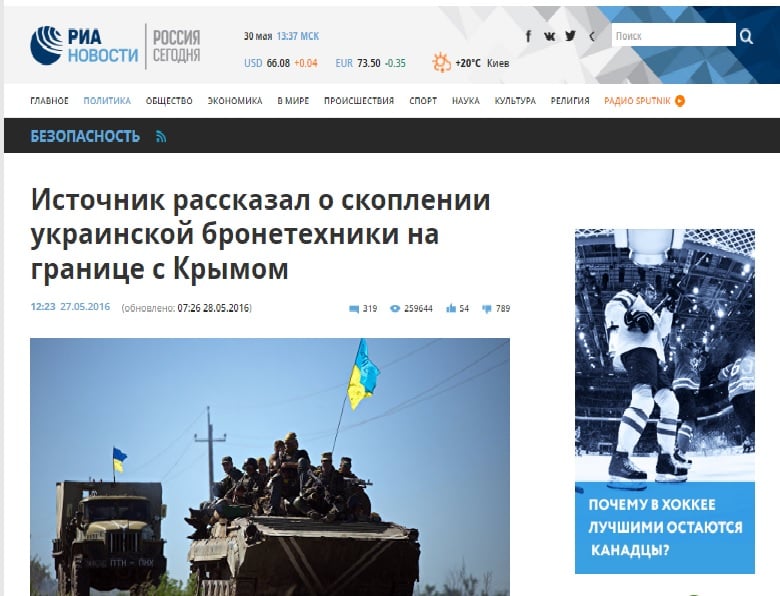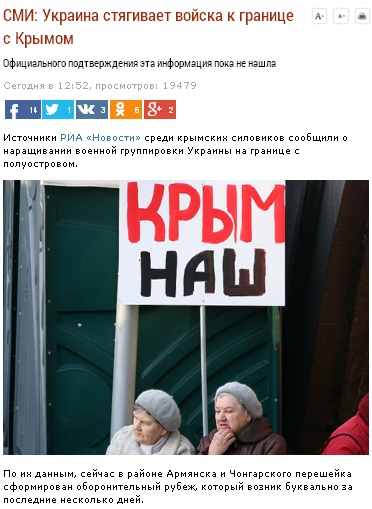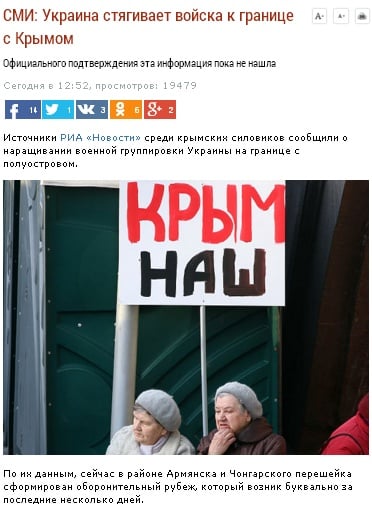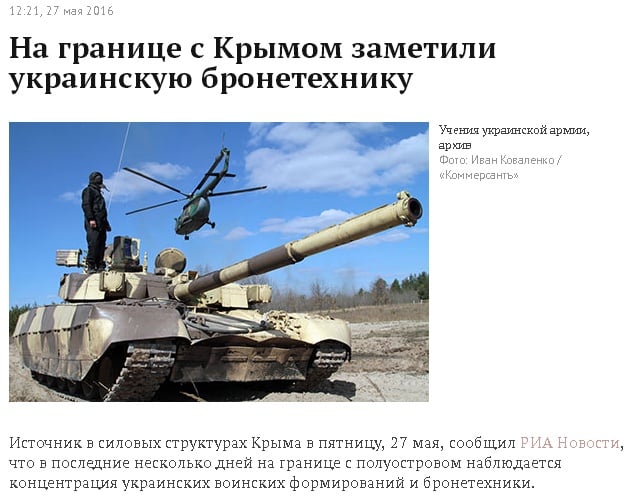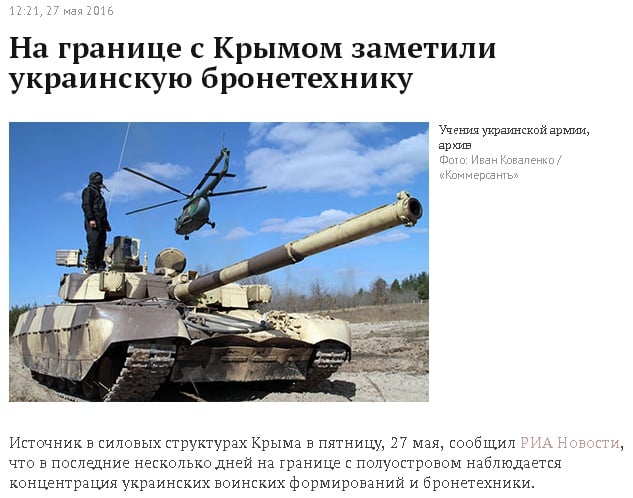 There is no confirmation of this claim available anywhere.
The only comment came from the Deputy Prime Minister Ruslan Balbec of the Russian occupying forces in Crimea who wrote a disparaging Facebook post accusing Ukraine of posturing.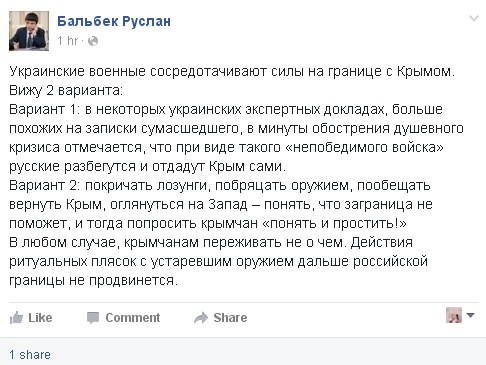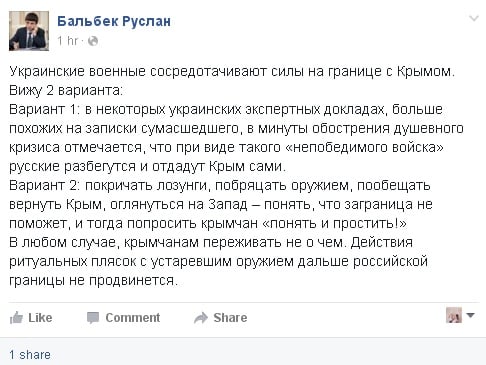 At the same time the chief of Ukraine's General Staff Viktor Muzhenko announced that the Russian military presence in Crimea was growing and in an interview with Ukraine's UNIAN news agency warned of the threat of large-scale aggression from Russia.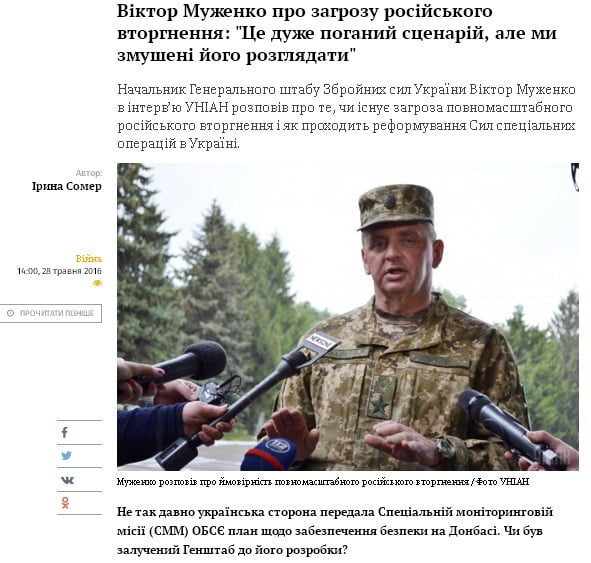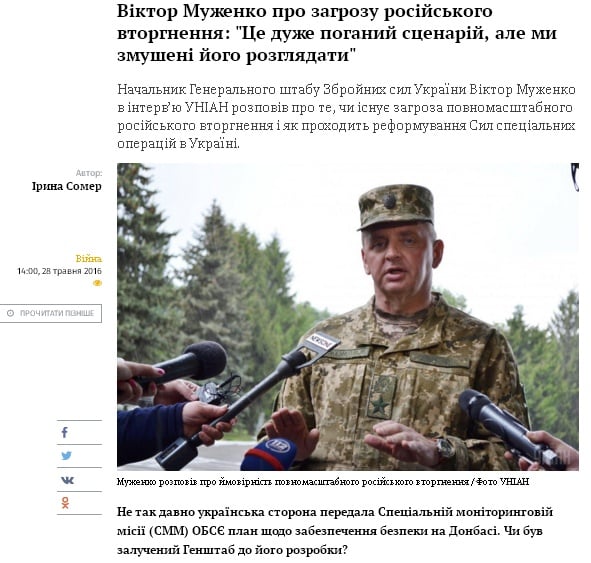 The movement of Russian military equipment in recent months has been noted by Crimea residents,  Crimean activist Alim Aydamak posted a video, dated May 26, showing a column of military vehicles traveling along the Simferopol-Feodosia highway on the Crimean peninsula.