Russian Defense Ministry television channel Zvezda published a story this week claiming that the Ukraine's armed forces were recruiting mercenaries from Croatia through social media. The article cites ruserbia.com, a pro-Russian Serbian site as its source; the article also lists a purported Ukrainian recruiting contact, however the link connects to a Serbian group on the Russian social media site VKontakte.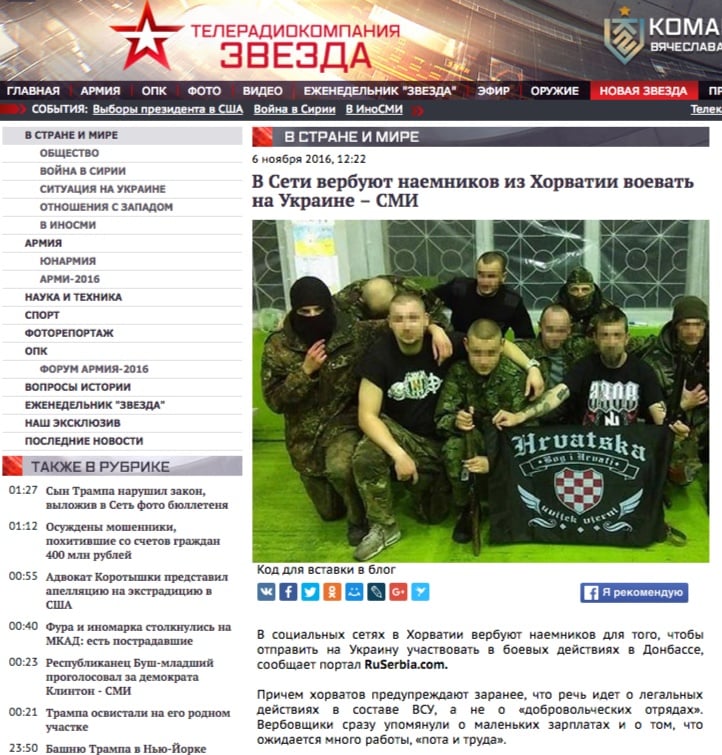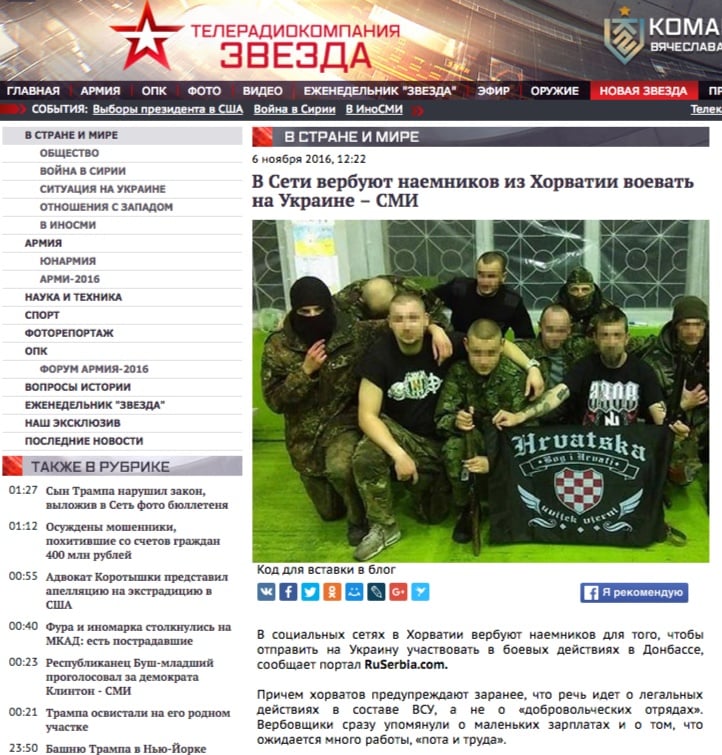 Along with the Croatian mercenary recruiting story, ruserbia also has stories about Serbian villages being renamed in honor of Russian president Vladimir Putin and Serbian children participating in competitions in Perm, a Russian city near the Ural Mountains.
There is no reference in the article to an original source for this fake claim, only the unattributed phrase stating that after a long break, recruitment of mercenaries to fight on the side of the Ukraine's armed forces was on the rise on Croatian social media.
This fake story was republished on Russian language Serbian sites Kosovo – Serbska Zemlya, Srpsky portal and the Antimaydan site.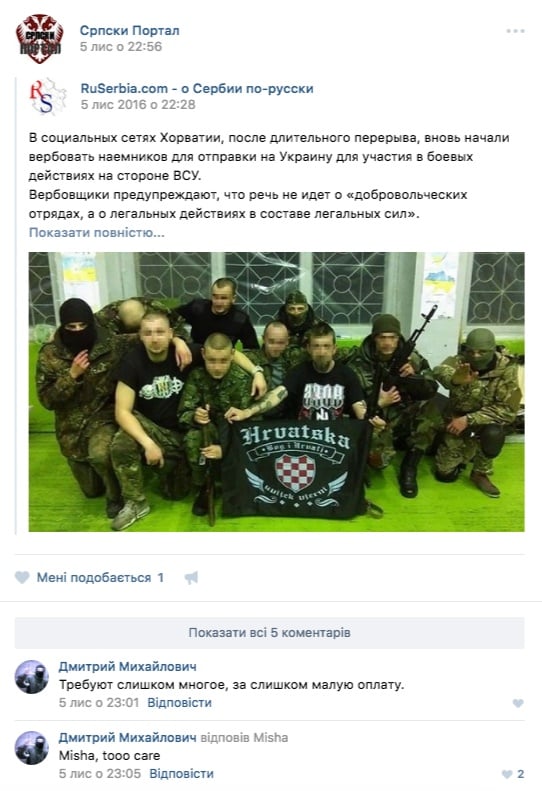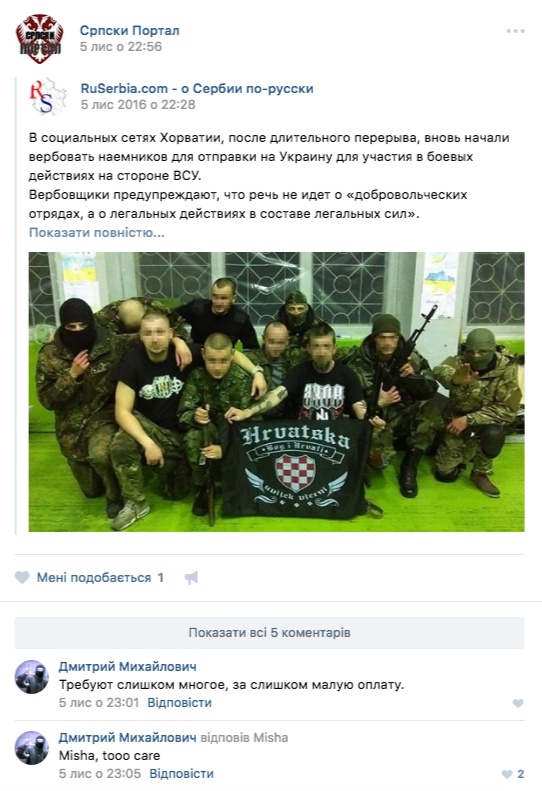 The photograph used in this story showing Croats fighting on the Ukrainian side in the conflict in the Donbas first surfaced in 2015 and was used in an Al Jazeera story about Serbian fighters fighting on the side of the Russian supported separatists and Croat volunteers fighting alongside the Ukrainian military.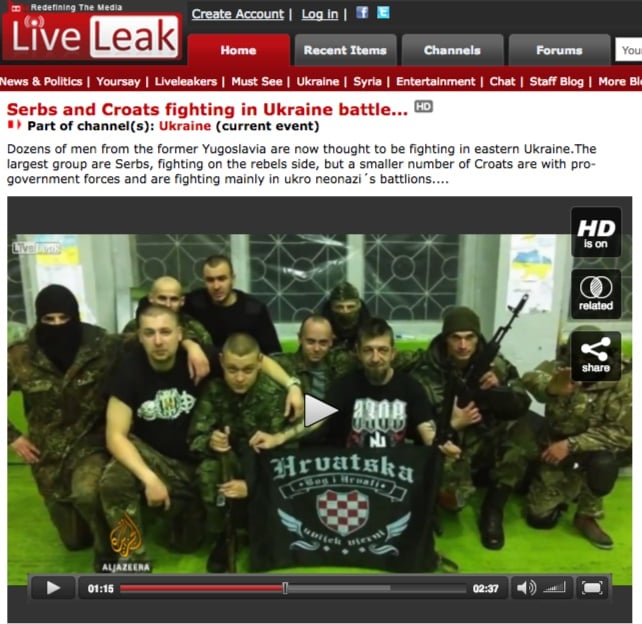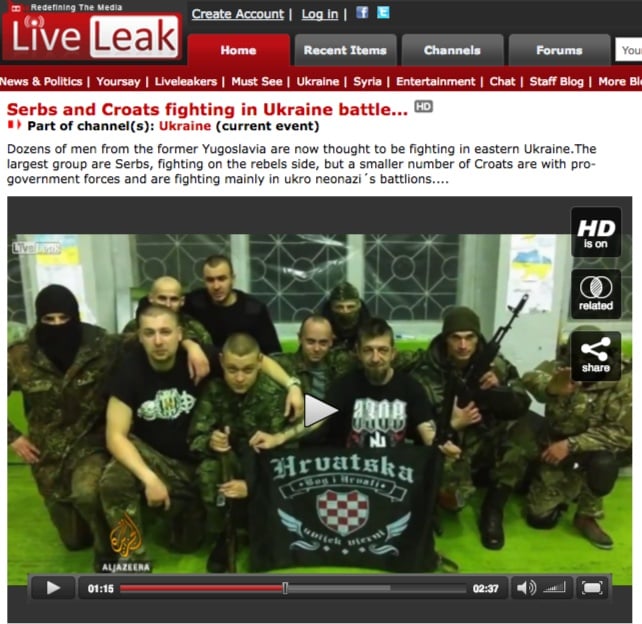 Last year the Croatian Foreign Ministry confirmed that Croat fighters were fighting on Ukraine's side. Croatian media has also written about twenty Croat fighters supporting the Ukrainian military against Russian aggression.