This week Russian and separatist media announced that Ukrainian troops were allegedly leaving their position on the contact line between Ukraine the occupied territories because of personnel and supply shortages. In fact the disengagement which took place on June 26 is the first step in separating the fighting sides as outlined by the Minsk agreements.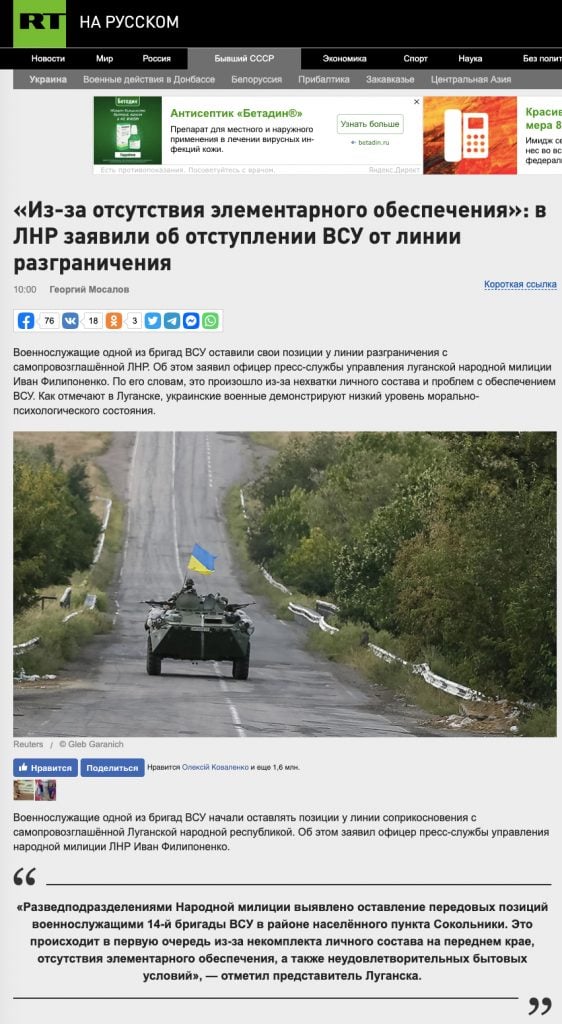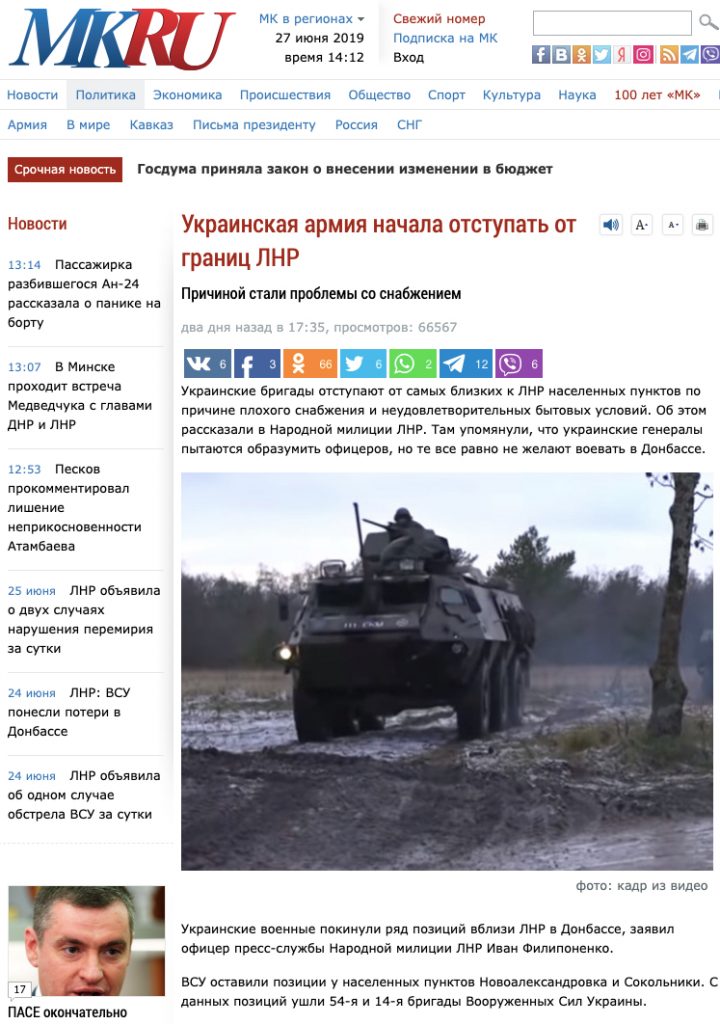 RT cites Ivan Filiponenko, a police spokesman from the self-proclaimed Luhansk People's Republic who claims that Ukraine's military have begun drawing back from the contact line positions because of lack of basic security and poor living conditions.
The withdrawal of troops from the demarcation line in the Luhansk region is part of the implementation of the terms of the Minsk ceasefire agreement signed in 2016.
The Deputy Commander of Ukraine's Joint Forces Bohdan Bondar noted that three sites had previously been designated for disengagement of forces, the withdrawal at two of those sites had already taken place, the third at Stanytsia Luhanska occurred on June 26. This step also forced the Russian supported separatists to withdraw units from Ukrainian territory, Bondar pointed out.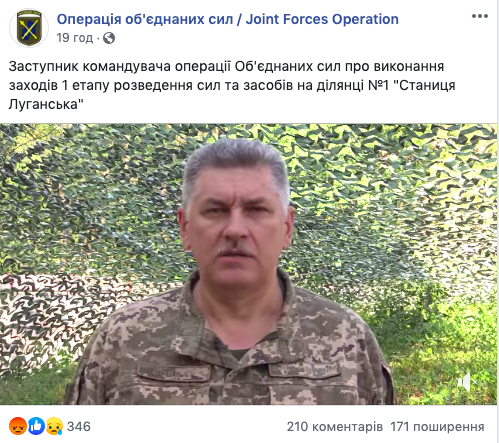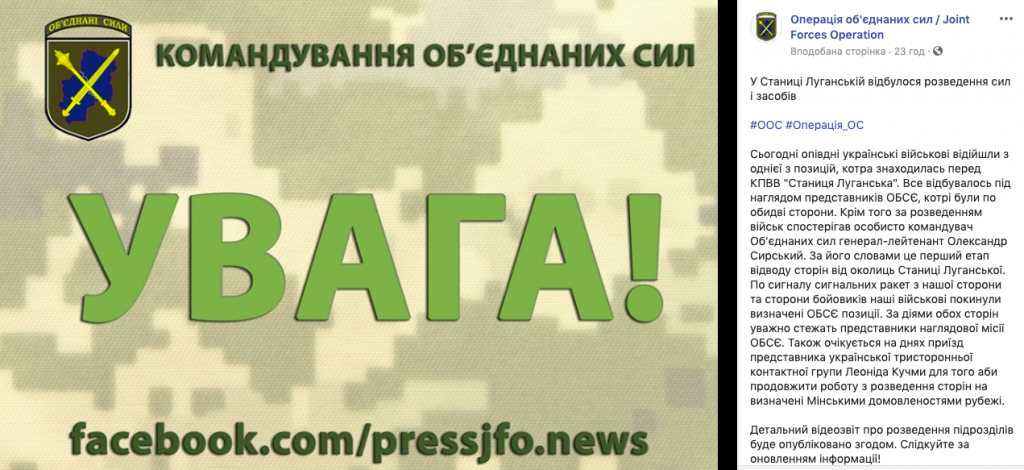 The disengagement took place under the oversight of the OSCE Special Monitoring Mission and its Chief Monitor Yaşar Halit Çevik welcomed the move  and reiterated the Mission's full readiness to monitor the disengagement process.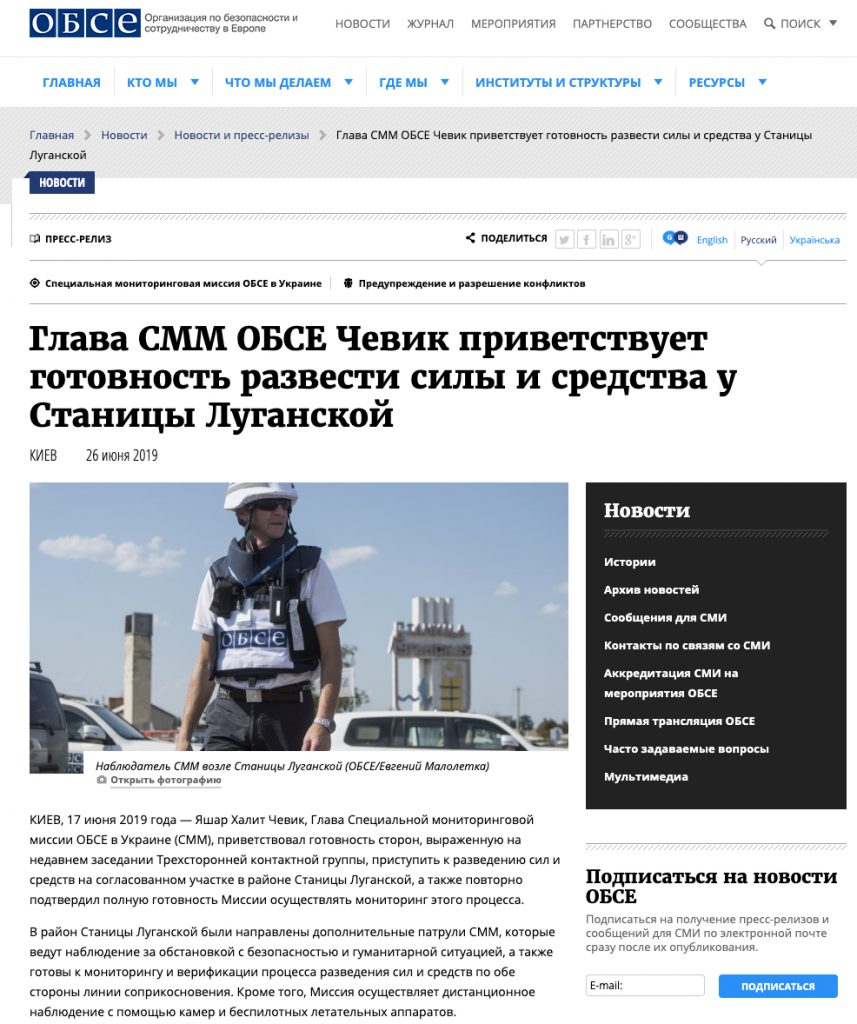 Local separatist web sites also reported on the disengagement of forces and the withdrawal of militants from Stanytsia Luhanska.