Russian media continue to produce barrages of fakes aimed at discrediting the Ukrainian military. One latest such fakes is a January 18 story declaring that Ukrainian armed forces opened fire on civilians near the Vasilevska water pumping station in the eastern occupied territories. Russian media cite one Danyil Bezsonov, a representative of the self-proclaimed Donetsk People's Republic who claims that on January 17 Ukrainian soldiers fired mortars at civilian cars with the help of drone. Bezsonov offers absolutely no evidence to substantiate his allegation.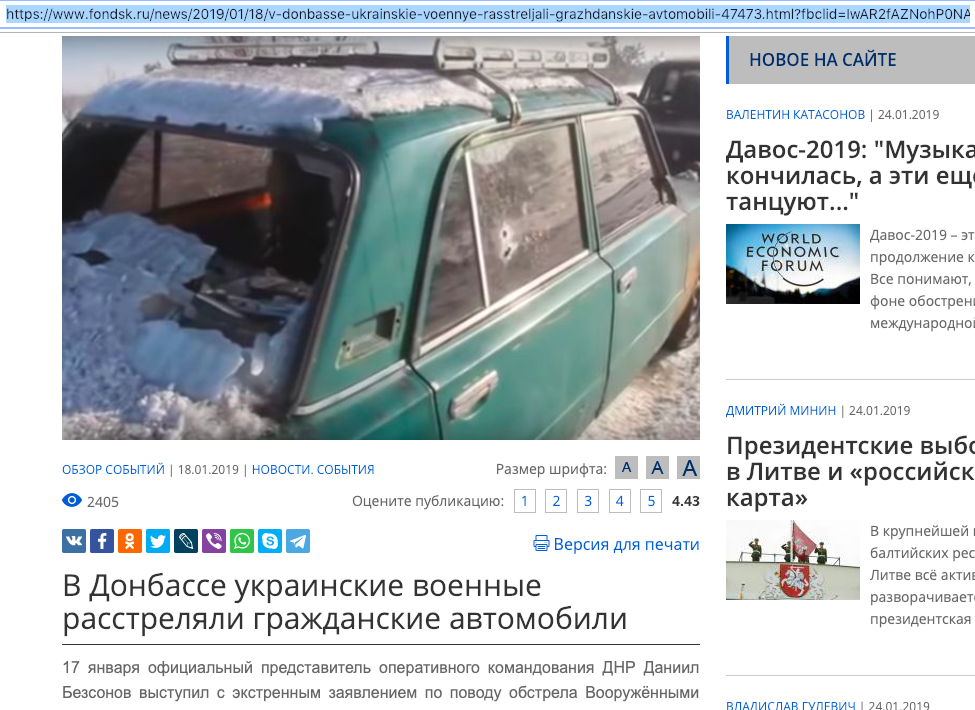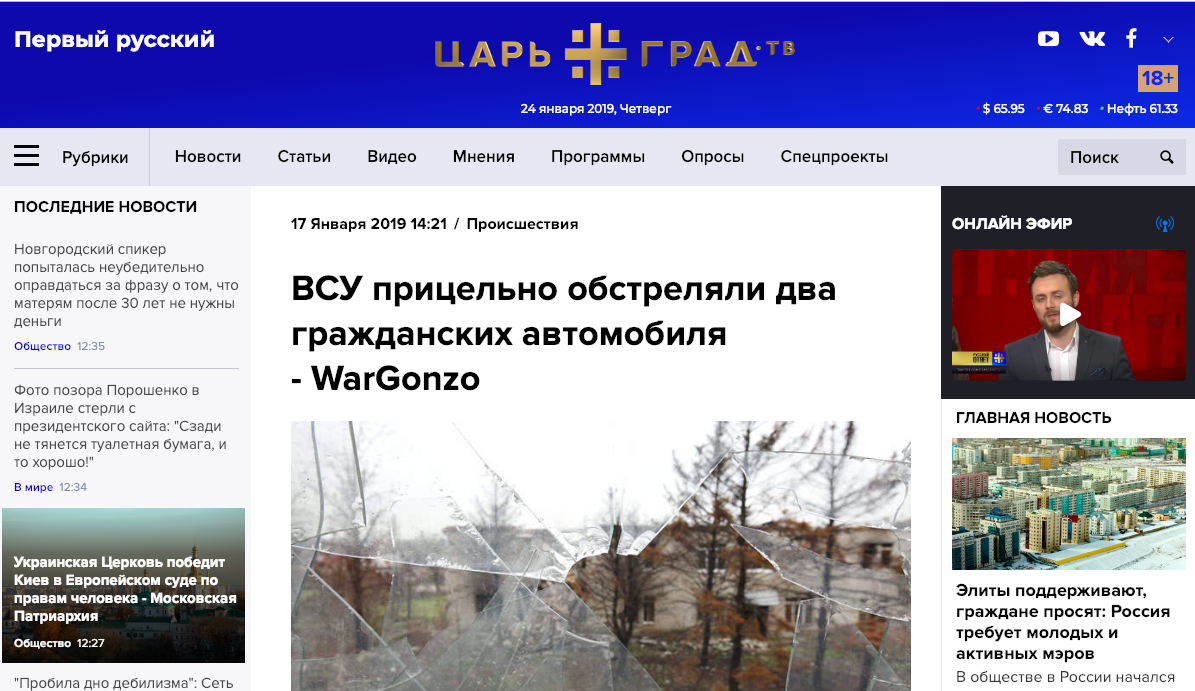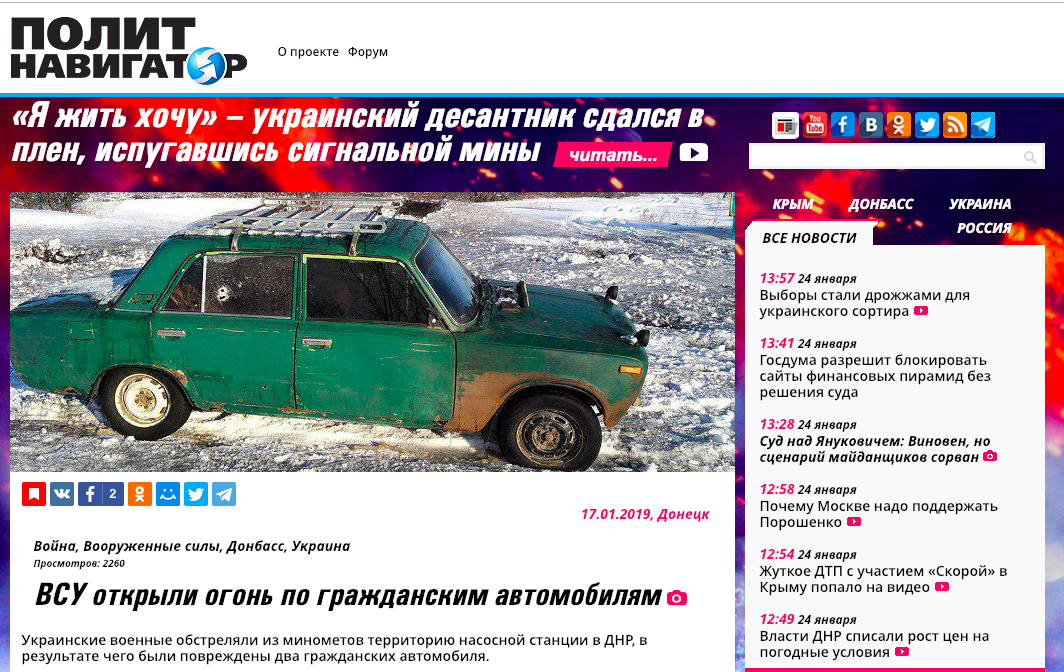 The January 17 OSCE Ukraine Monitoring Mission daily report does not record any shelling on that day in the Vasilevska pumping station area.  The Ukrainian Army also did not report any firing in this area. Voda Donbasa, the water company operating the Vasilevska station did not record any violence or shooting in the area around the station. Bezsonov's claims has not been confirmed by any sources, official nor independent.
https://www.facebook.com/pressjfo.news/photos/a.364697644022858/526922351133719/?type=3
On January 10 Russian media disseminated a similar fake claiming Ukrainian military fired on a Voda Donbasa company truck. OSCE monitors only confirmed that three men were injured and their vehicle damaged during an explosion that occurred when they were clearing snow. OSCE monitors spoke to all three injured men, who could not remember anything but the explosion.
According to the military journalist, popular blogger and former Iraq peacekeeper Dmytro Tymchuk, Ukrainian forces could not have fired on the Voda Donbasa truck, as they were more than 2.5 kilometers away from the site, separated by hills as high as 30 meters and forests. The damage sustained by the vehicle suggests the incident was staged, Tymchuk wrote in a Facebook post.
https://www.facebook.com/dmitry.tymchuk/posts/1875173422611304
According to the Ukrainian military, Russian backed separatists have recently intensified all sorts of diversionary actions. The chairman of the Donetsk regional administration Oleksander Kuts said that on January 22 personnel searching for landmines and gas workers who were doing maintenance work on a gas pipeline in the vicinity of eastern town of Marijinka, were fired upon from the separatist side. One worker was hospitalized with gunshot injuries.