Following the latest escalation in fighting in eastern Ukraine in which nine Ukrainian soldiers were killed, Russian media have been disseminating fakes claiming that Ukrainian armed forces are shelling OSCE patrols and preventing the monitors from their work. The latest OSCE reports meanwhile have no mention of any shelling.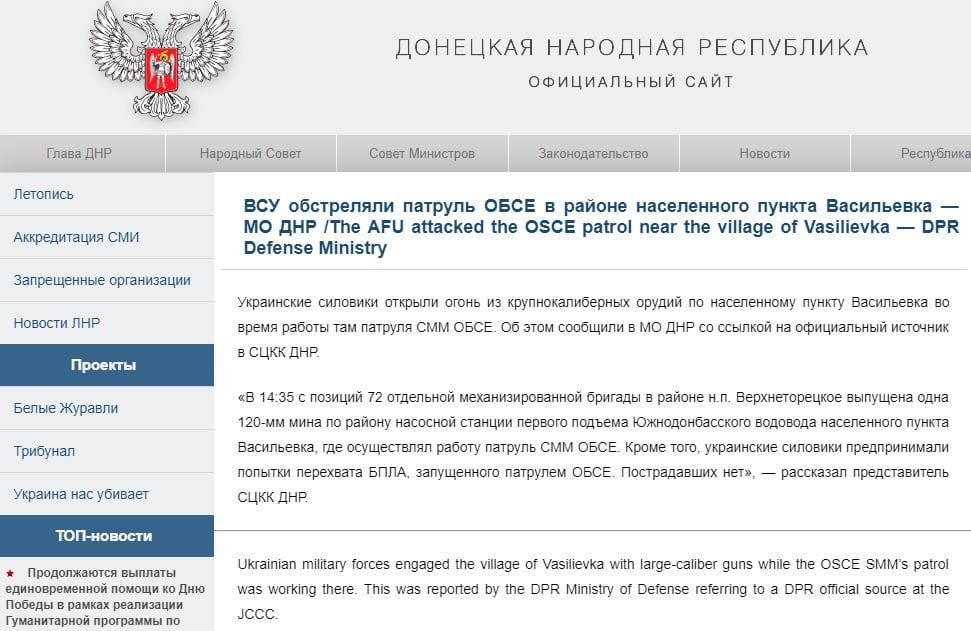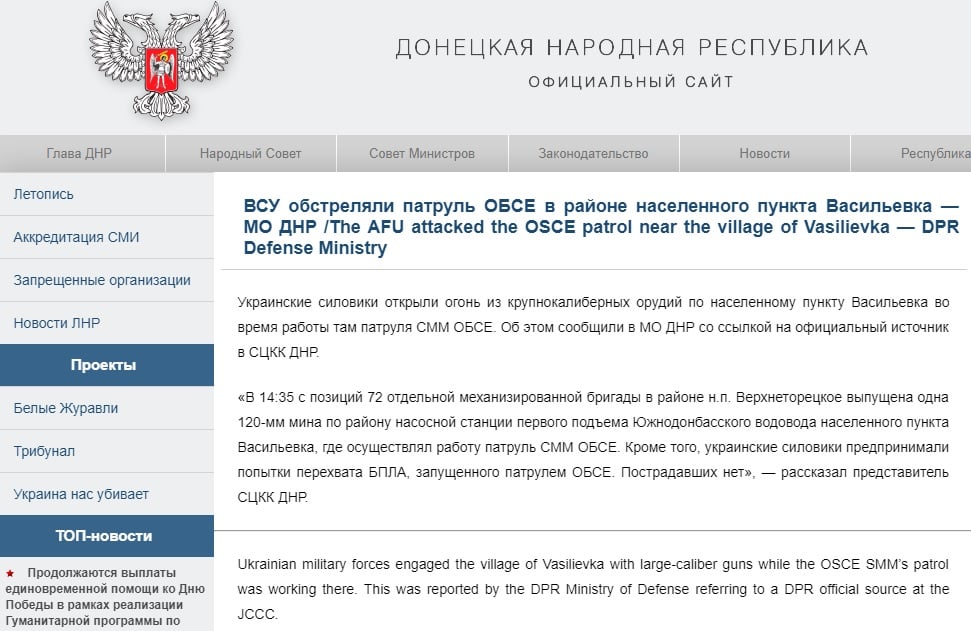 Responding to StopFake's inquiry about the alleged obstruction, the OSCE said no shelling had taken place. OSCE's report does mention an "explosion of uncertain origin" close to where the OSCE monitors were working.
Claims that Ukrainian military were shooting at OSCE patrols are based on statements issued by the defense ministry of the self-proclaimed Donetsk People's Republic. The separatists also claim that Ukrainian military tried to intercept an OSCE drone. Some Russian media reported that OSCE patrols were fired on in the town of Yasynuvate.
RIA Novosti, Vzglyad, Rossiyskaya Gazeta, Sputnik, REN TV, Russkaya Vesna, Gorlovka today, Krasnaya Vesna, RIA Novosti Ukraina, DonPress and others all disseminated this fake story.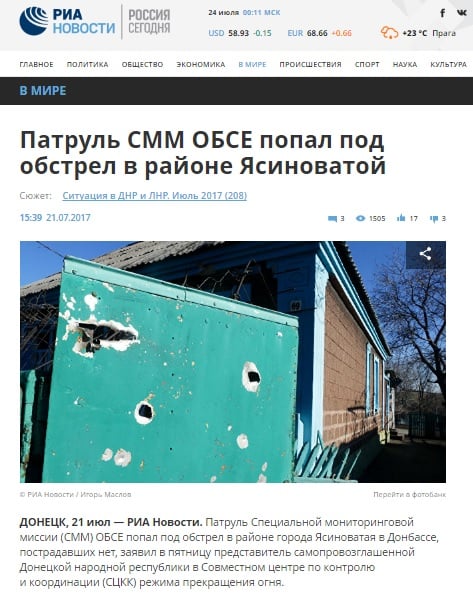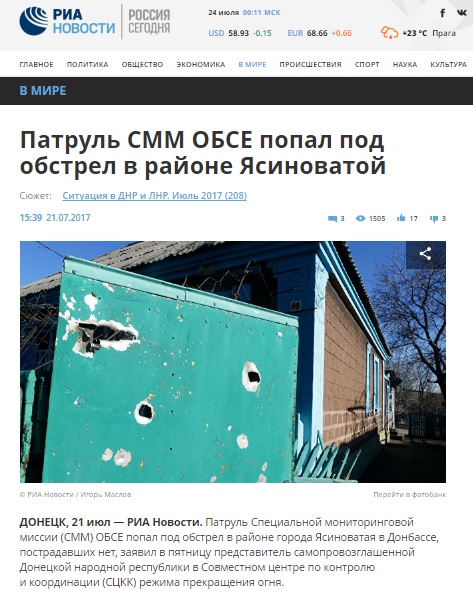 The OSCE Special Monitoring Mission report for July 21, 2017, states that right after the launch of a drone in the town of Vasilivka, observers heard a loud explosion of uncertain origin 100-200 meters to the north. The drone's flight was immediately interrupted. Two members of the "DNR" were noticed nearby.
The OSCE mission in Ukraine reports obstruction to its work almost on a daily basis, it is regularly prevented from entering separatist controlled territory. The self-proclaimed separatist republics have accused the OSCE of not being objective.
In  in a Facebook statement the OSCE Special Monitoring Mission  called for the removal of all impediments to their work and demanded that the Mission be allowed to move freely to carry out their mandate and not be restricted from doing their job when they report on facts that are uncomfortable.
StopFake has debunked several fake claims about Ukrainian military firing on OSCE monitors.