Kharkiv's Freedom Square was hit by a Russian Kalibr missile which destroyed a portion of the Kharkiv Regional administration building.
Several social media accounts are spreading fake information claiming that on March 1 Ukraine intentionally launched a missile at Kharkiv which directly hit the city's Regional Administration building. This is the latest provocation on the part of Ukraine, according to a Russian Telegram account.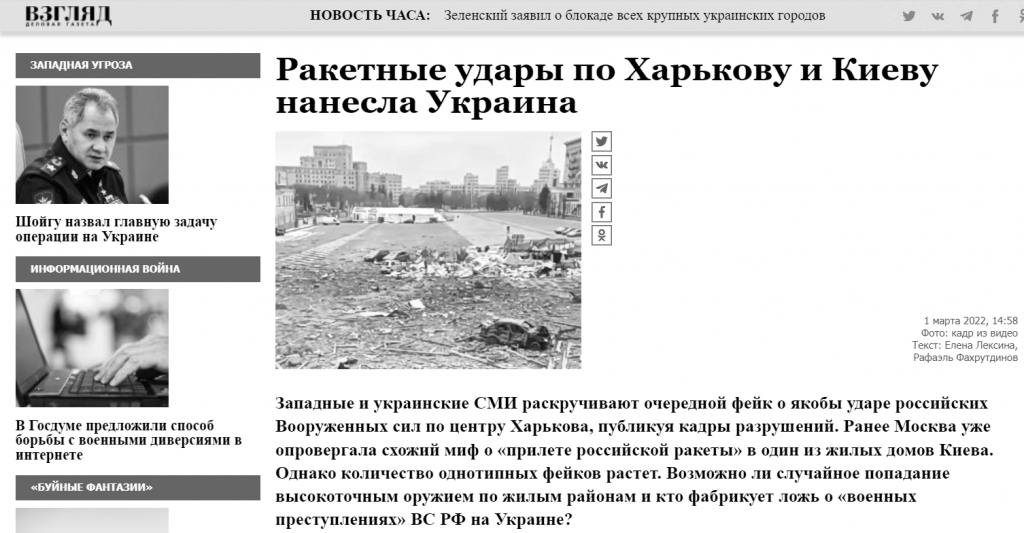 A video of the moment when the missile hits has been published online. According to CCTV footage, the missile struck approximately at 8:00 AM. In a Facebook post Anton Herashchenko, an adviser to Ukraine's Interior Minister identified the missile as a Kalibr cruise missile. A Kalibr missile has a range of about 2500 kilometers.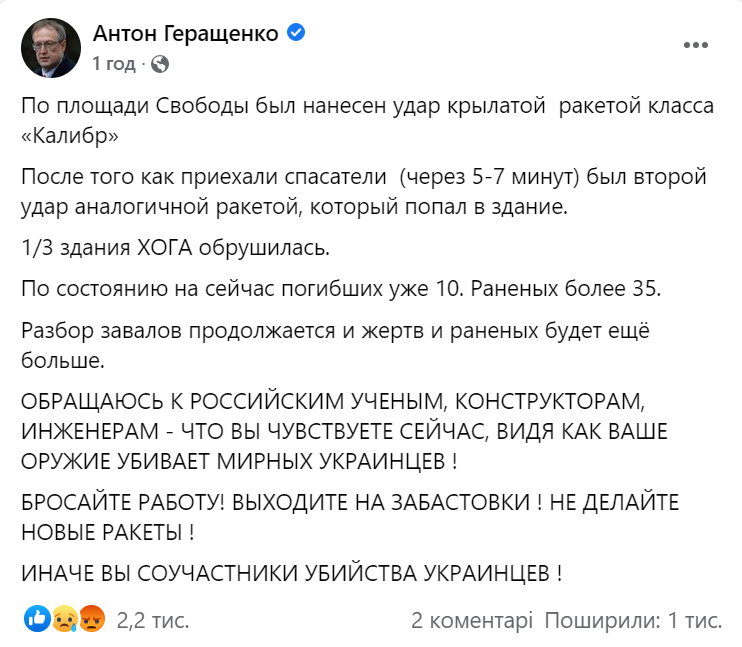 Independent experts confirm that it was a Kalibr missile, a missile only used by the Russian Federation, that hit the central Kharkiv square. The published video shows the contours of the missile, which fully correspond to the appearance of the Kalibr, both in shape and wing location.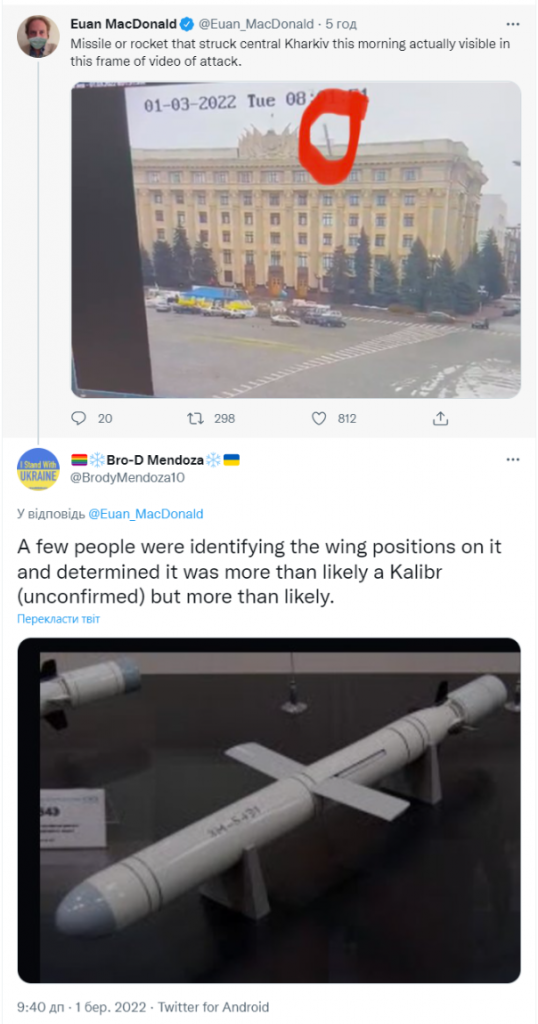 Ukraine's Emergency Situations Ministry reports that at least ten people were killed and more than 20 injured in the strike. Rescue workers and emergency services managed to pull ten people from the rubble. Work on clearing the debris continues.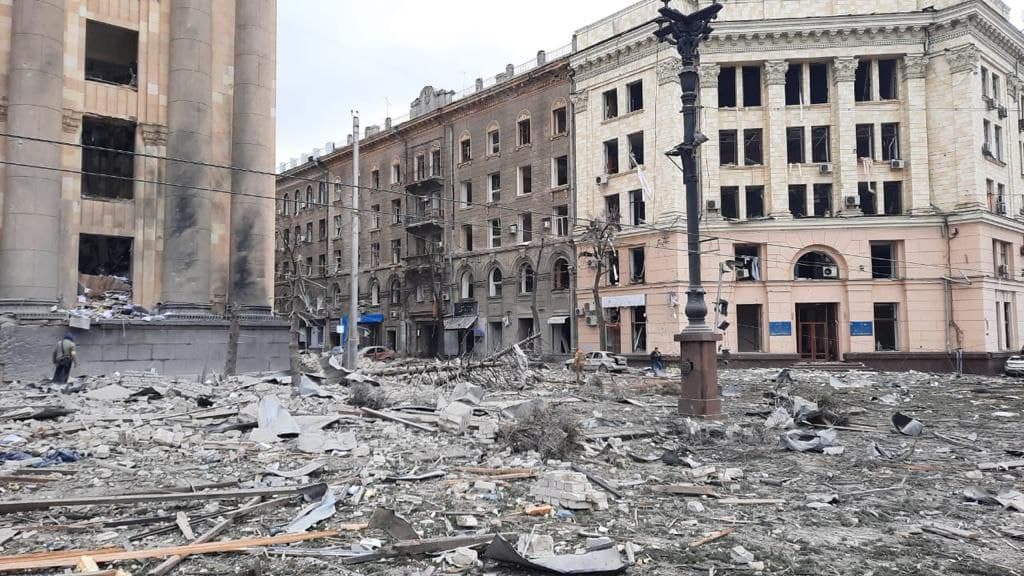 Russian invading forces have been shelling Kharkiv heavily for several days now and targeting its civilian infrastructure. The Conflict Intelligence Team, an online group that researches armed conflicts reported on February 28 that Russian aviation is bombing Kharkiv indiscrimately and these actions can be considered war crimes. Another organization Bellingcat reports that Russia has massively used cluster bombs in residential Kharkiv areas. Cluster bombs disperse and explode over a large area, delivering maximum damage and increasing human losses. Cluster bombs pose "a direct threat to the civilian population during conflict" Bellingcat writes.
As of February 28, Ukraine's Armed Forces reported that since the beginning of the open invasion, Russia has launched 113 operational and tactical ground-based and naval-based Iskander and Kalibr missiles on peaceful Ukrainian towns and villages.
Earlier, StopFake debunked Kremlin's disinformation claiming that Russia does not threaten the civilian population in Ukraine and does not target civilian infrastructure.