Ukrainian ships are frozen in ice, Russian media declared last week. The Defense Ministry television channel Zvezda, Sputnik, Moskovsky Komsomolets, Argumenty I Fakty all sourced the Odessa news portal O48 as their source of this gleeful but completely fake claim.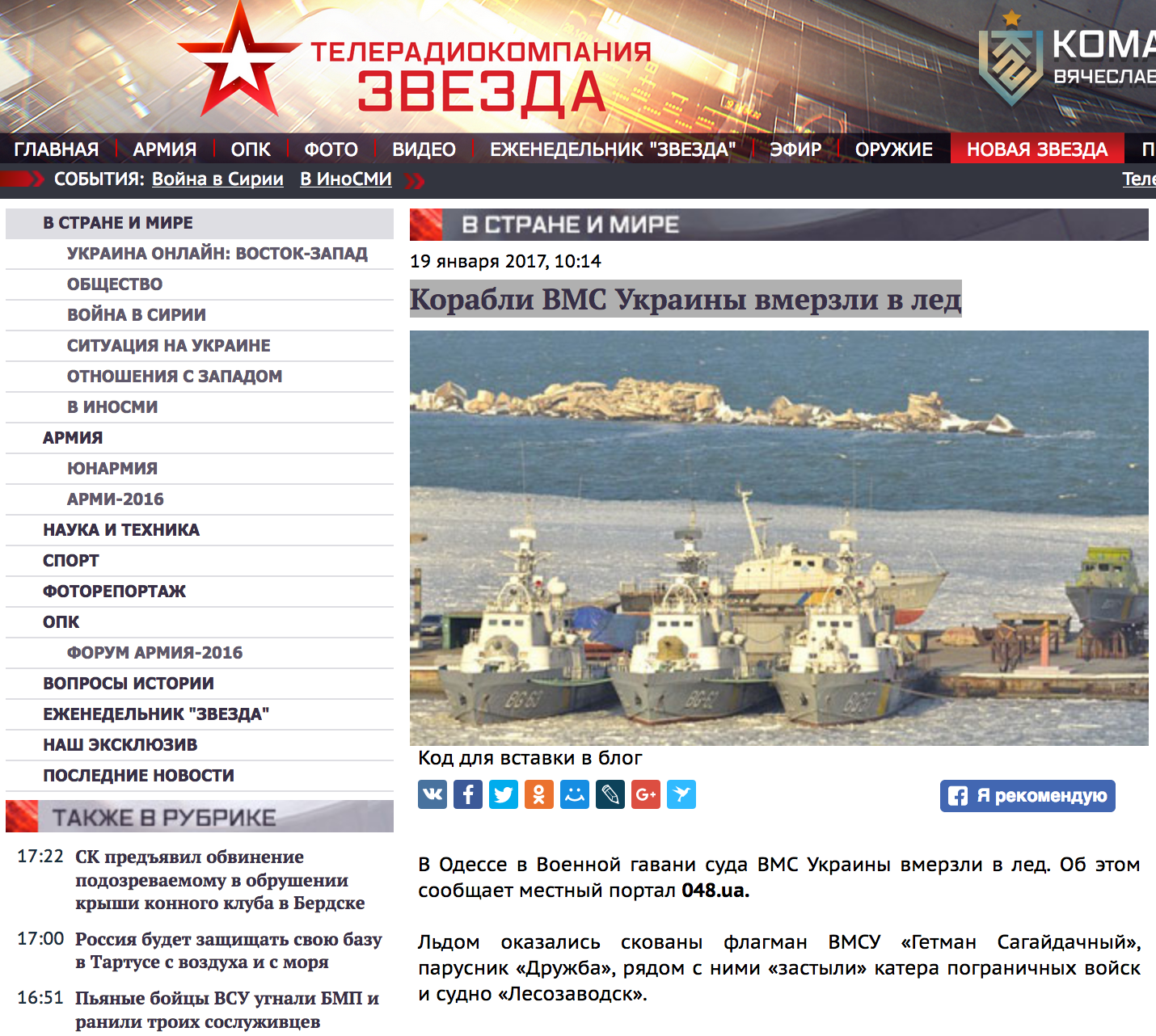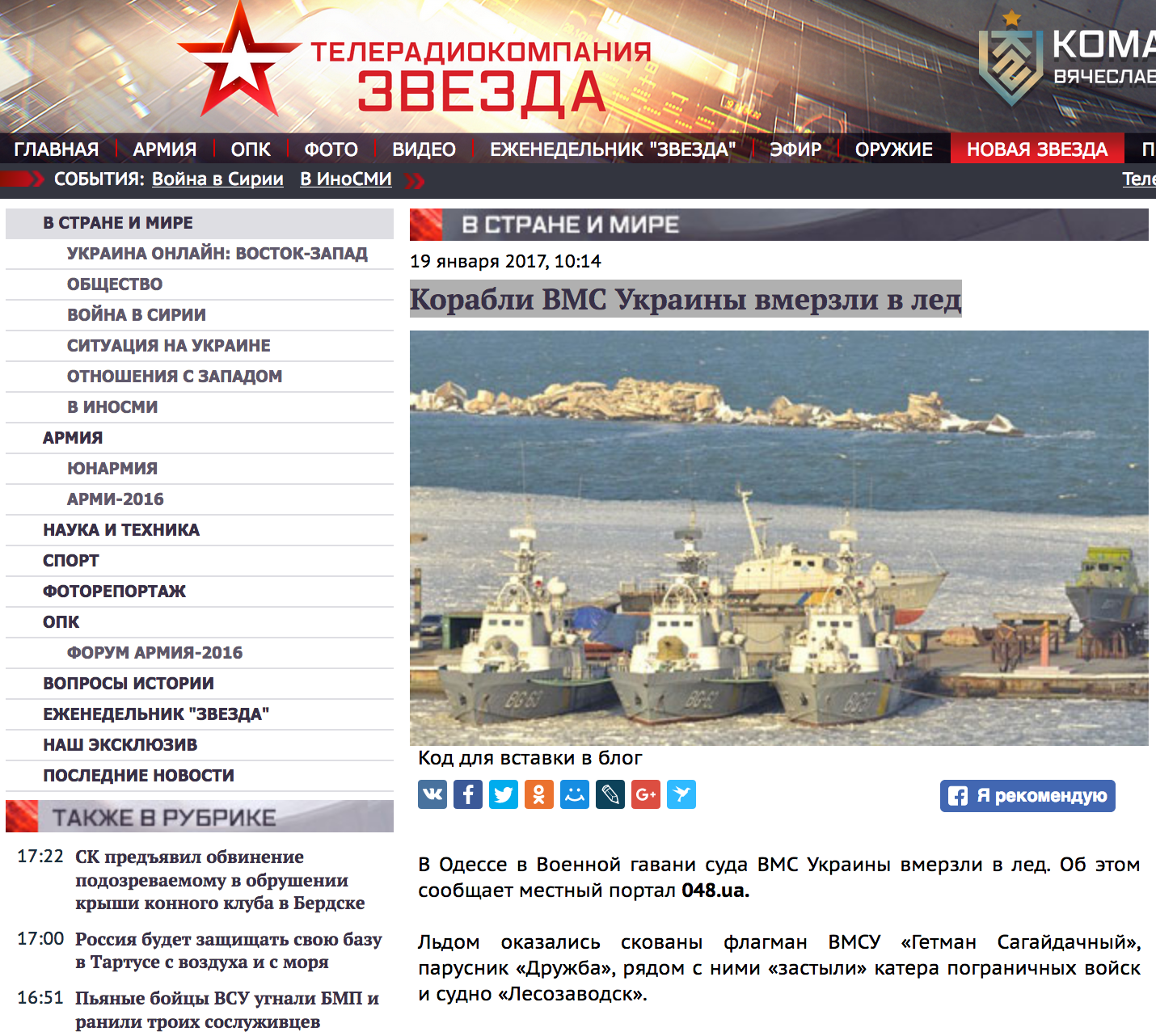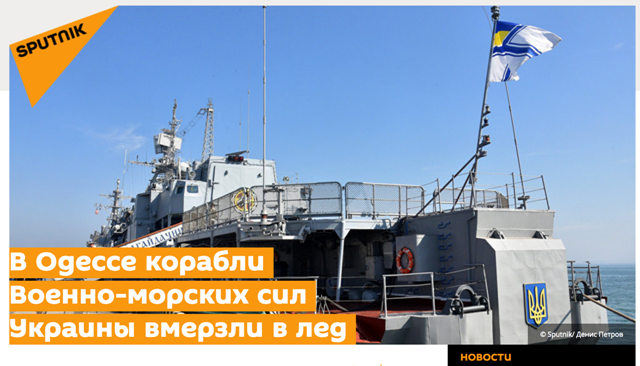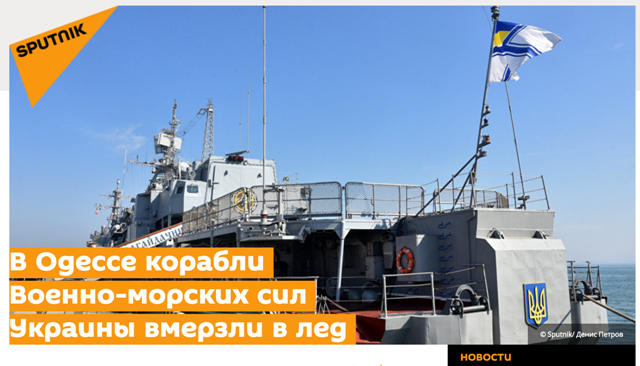 O48 did in fact have a story about winter weather in Odessa, colorfully describing how ice floes had formed in the Gulf of Odessa and captured the harbor where Ukrainian naval vessels are docked. The story was accompanied by an air view photograph of ships in their harbor.  The story had no mention of ships stuck in a frozen harbor.
Odessa naval transportation specialist Ihor Kosov told StopFake that in order for the Black Sea around Odessa to freeze temperatures had to stay 20 degrees below zero Celsius for several weeks. Odessa has not been experiencing such low temperatures, the current frosty sea does not pose any danger to vessels and to claim that ships were frozen in the bay was a gross exaggeration, Kosov said.
According to the Weather Underground site, the average temperature in Odessa  this month was minus 6 degrees Celsius.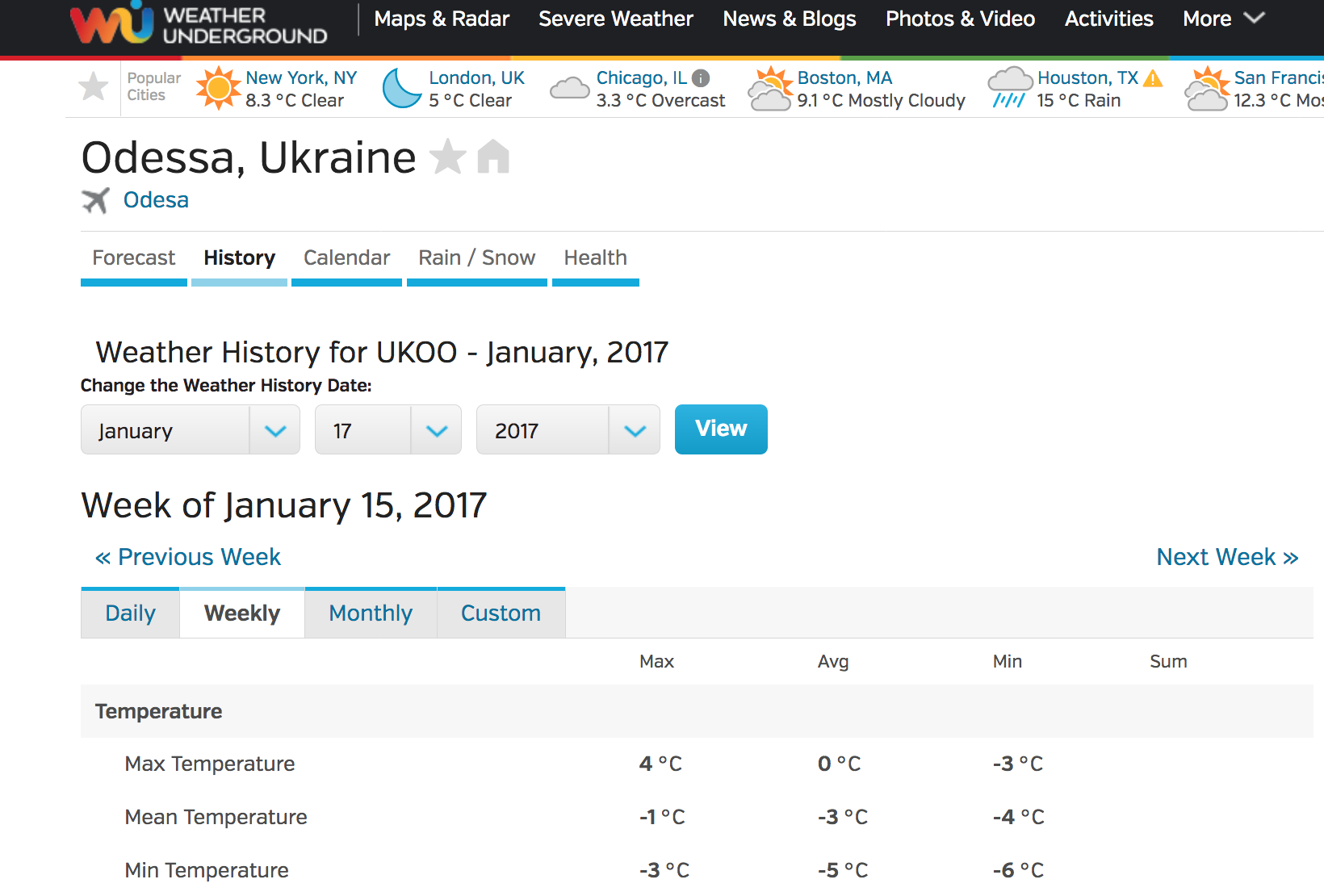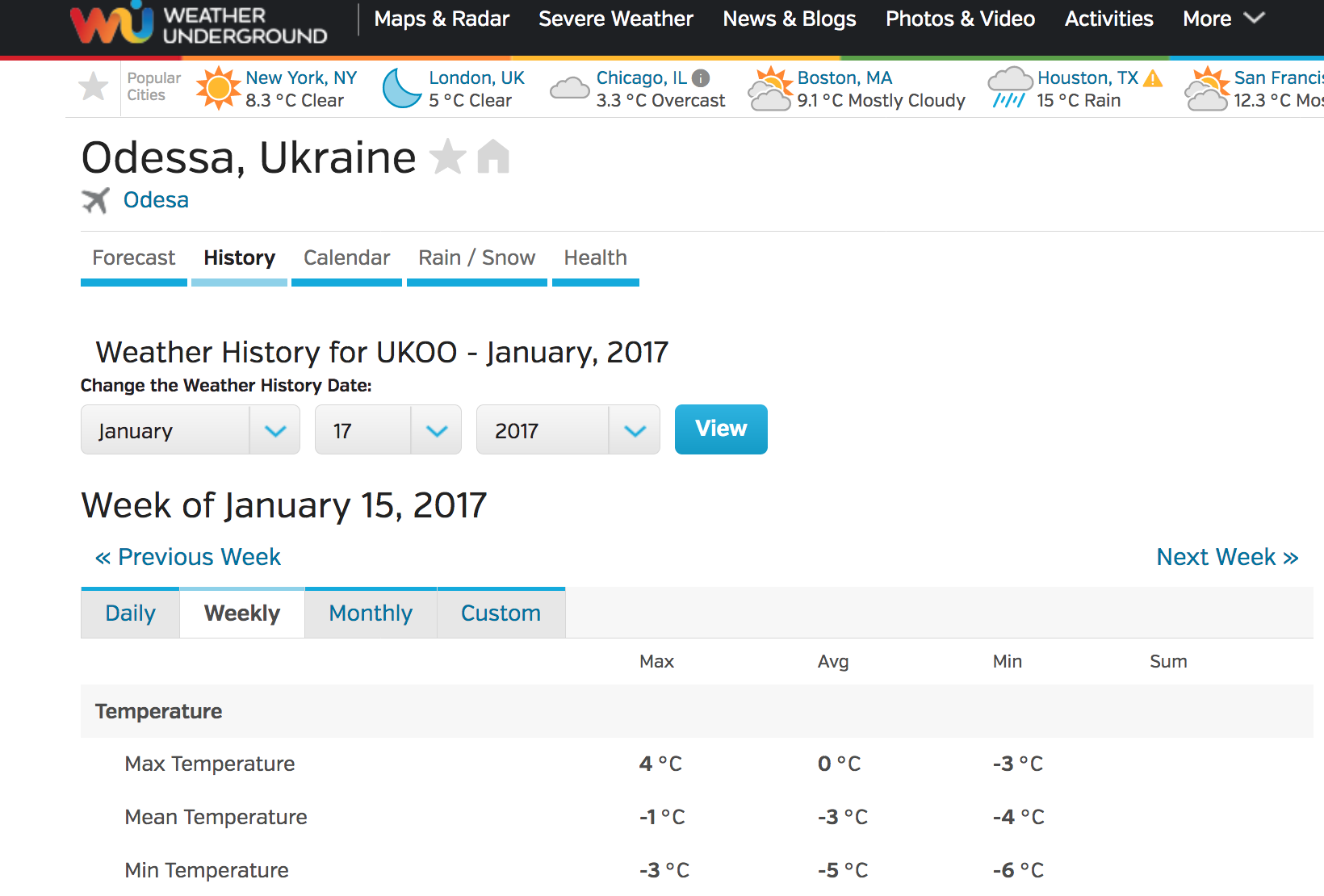 Close circuit cameras monitoring the Odessa seaport, the Marine Traffic naval traffic monitoring site as well as Ukrainian Defense Ministry photographs all show ships moving freely through the port this month.