Several Russian sites are circulating stories claiming that there are massive Covid-19 infections spikes among Ukrainian servicemen. Donbass Segodnya, Portal DNR and SMI today all featured such fake stories, all citing intelligence sources in the self-proclaimed Luhansk People's Republic police.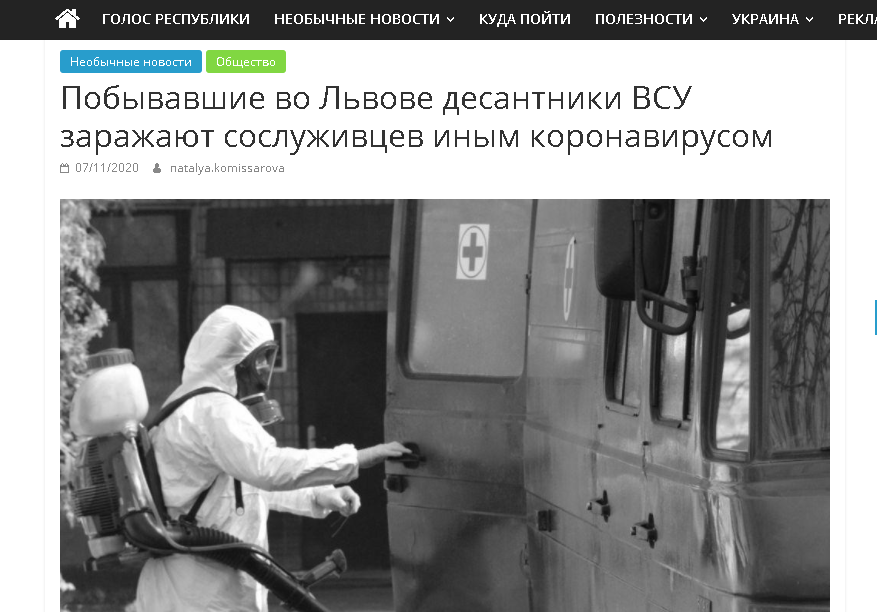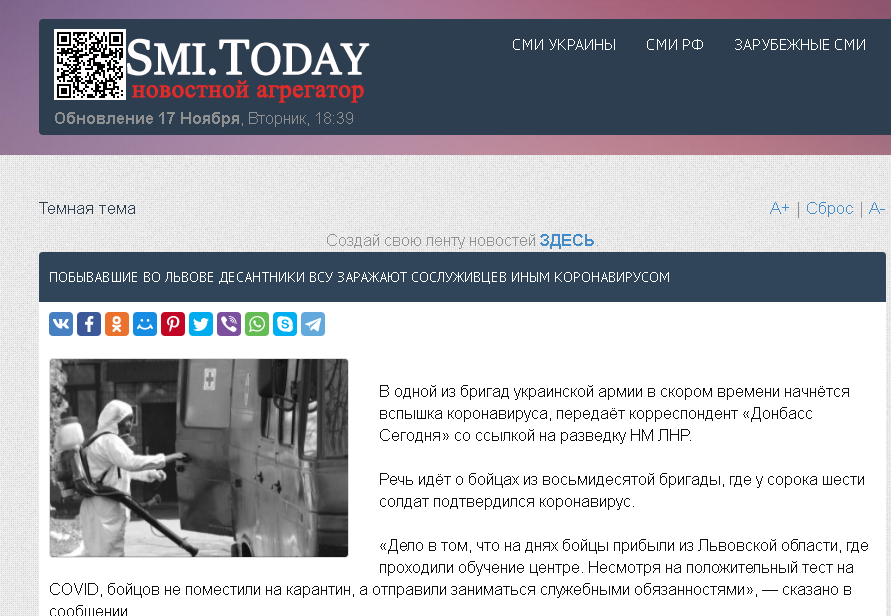 Donbass Segodnya claims that 46 servicemen from Ukraine's 80th brigade that participated in training exercises in the Lviv region of western Ukraine have been confirmed with coronavirus. The publication further claims that these servicemen have not been quarantined and are continuing in their duties and at the same time infecting others with the coronavirus.
According to Ukrainian Military press officer Valentyn Shevchenko, Ukrainian servicemen have not undergone any recent training exercises in the Lviv area.
Oleksiy Mazepa, the head of Ukraine's Armed Forces Medical Section told StopFake that the 80th Brigade is one of the units with the lowest numbers of COVID-19 infections among Ukraine's military.
Ukraine's military have never had such a high rate of infection as these Russian publications claim, Mazepa told us. "46 COVID-infections is simply not true" he said. Mazepa also emphasized that before being deployed to eastern Ukraine where Ukrainian soldiers are battling a Russian invasion, all servicemen undergo a two week observation period and COVID testing.
Ukrainian military policy on COVIC infections of its personnel is that light forms of the virus are treated at home under a doctor's supervision. Severe cases are treated in a military hospital.
This summer StopFake debunked another Russian fake about COVID and Ukraine's military, that 27 soldiers were sent off to Germany for training without being tested for COVID.