Pro-Kremlin media disseminated a story this week claiming that a group of Ukrainian saboteurs was uncovered in Luhansk, the eastern Ukrainian city controlled by Russian supported separatists. Such claims have appeared in Russian media before and StopFake has debunked them. Meanwhile the Ukrainian military's press center has dismissed the claims as complete fakes.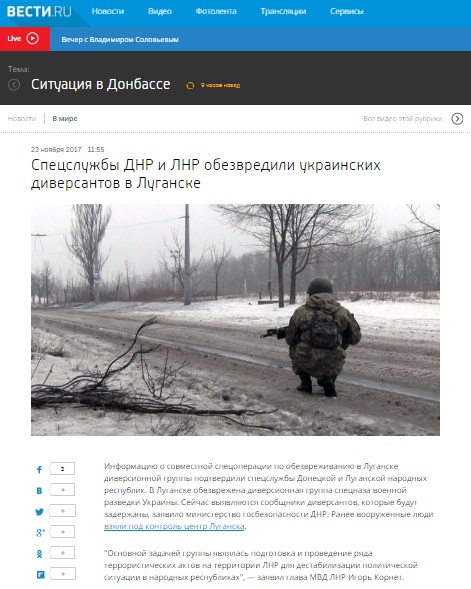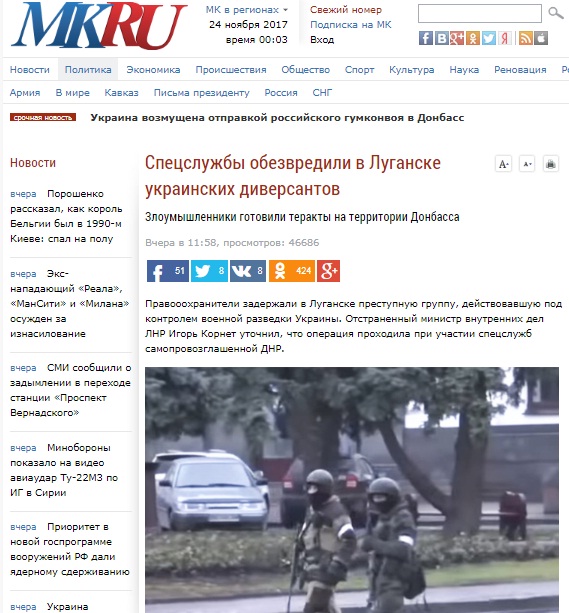 There is no evidence presented to support the sabotage claims, only the words of the self-proclaimed Luhansk People's Republic officials. However, the claims go so far as to assert that several of the alleged Ukrainian saboteurs were members of the separatist Luhansk city administration.
RIA Novosti, Sputnik, Vedomosti, RBK, TVC, RT Russian, Moskovskyi Komsomolets, Vesti.ru, Newru.com, Gazeta,ru as well as the Ukrainian site Vesti all disseminated this fake story.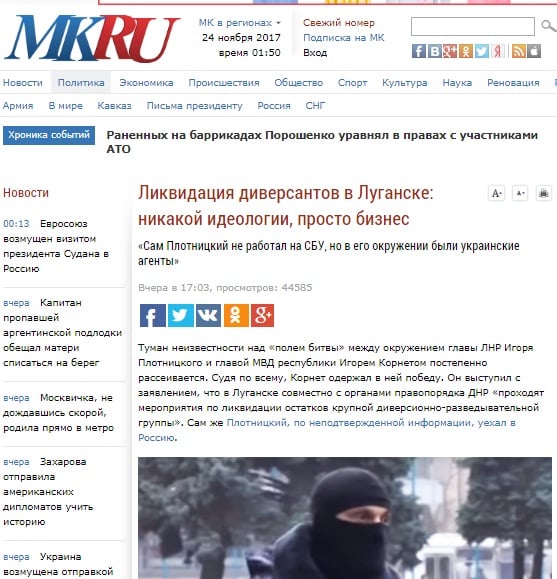 Moskovskyi Komsomolets claims that the "numerous video recordings of testimony exposing enemy agents may indicate that this operation was prepared well in advance". As an example of this sabotage preparation, the publication imbeds a video in its story of captured Ukrainian soldier Serhiy Ivanchuk, who says that he collaborated with the director of the self-proclaimed republic's television channel. Ivanchuk was captured by Russian separatist in the spring of this year. In the published video he says that as part of his sabotage group he carried out assignments given by the Ukrainian Security Service and Special Operations.
The Ukrainian military has said that Ivanchuk's statements were clearly elicited under torture, and as such they are not reliable.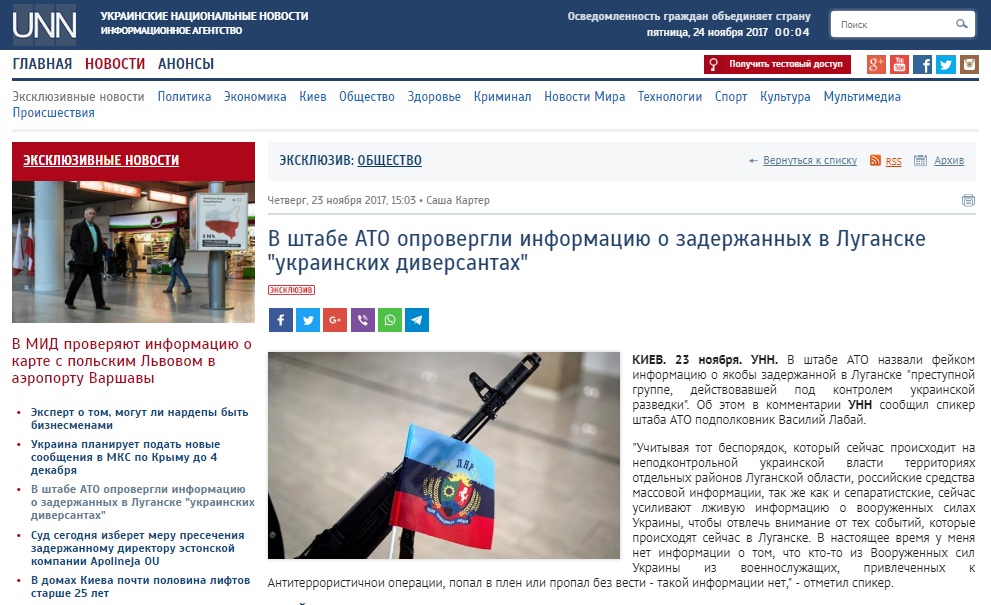 Speaking to the Ukrainian National News Agency Ukrainian military spokesman Lieutenant Colonel Vasyl Labay said that Russian and separatist media are increasing the number of fakes directed at Ukraine's armed forces to divert attention from the power struggle between two separatist factions that is unfolding in Luhansk. Colonel Labay's analysis seemed to be borne out when mounting tension between the factions turned into confrontation between two rival armed groups last week in the center of Luhansk.