Russia's Defense Ministry television channel Zvezda published a story this week claiming that Ukrainian President Petro Poroshenko announced that he "would revive Ukraine's nearly bankrupt country with the help of car seat covers".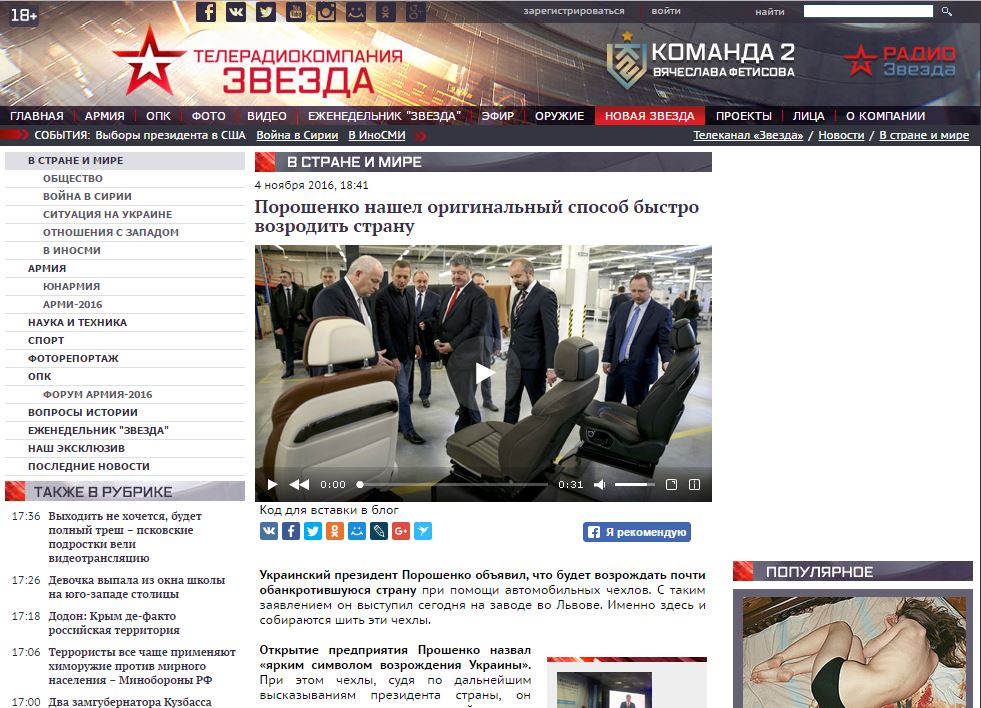 This fake story revolved around Poroshenko's visit to western Ukraine where he attended the opening of a new car seat manufacturing plant. Zvezda claims that Poroshenko announced seat covers to be a crucial car component that could save the Ukrainian economy.
Zvezda then attributes an absolutely fake quote to Poroshenko: "Everyone thinks that German cars are made in Germany, but they are wrong, the lion's share of these cars is made in Ukraine".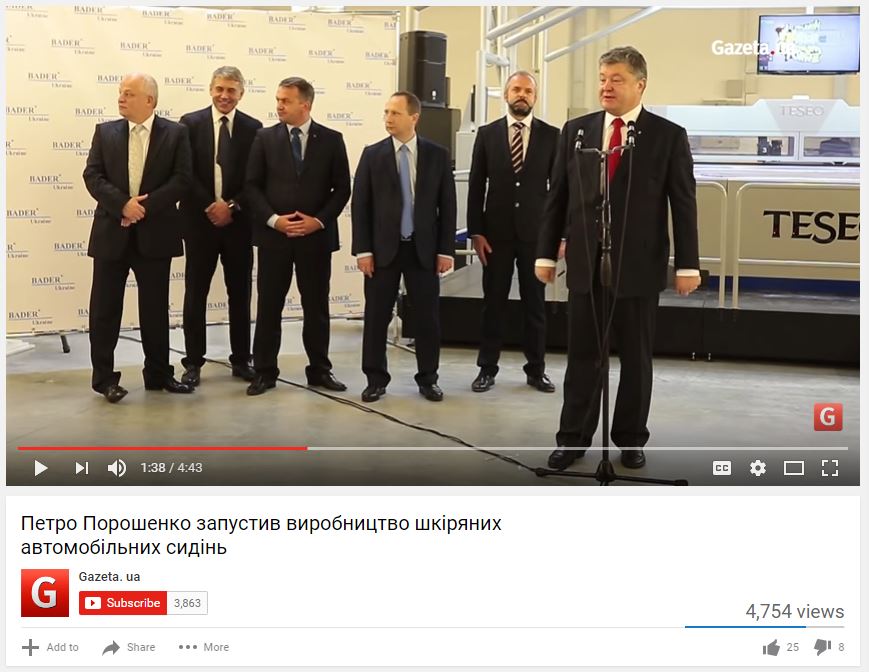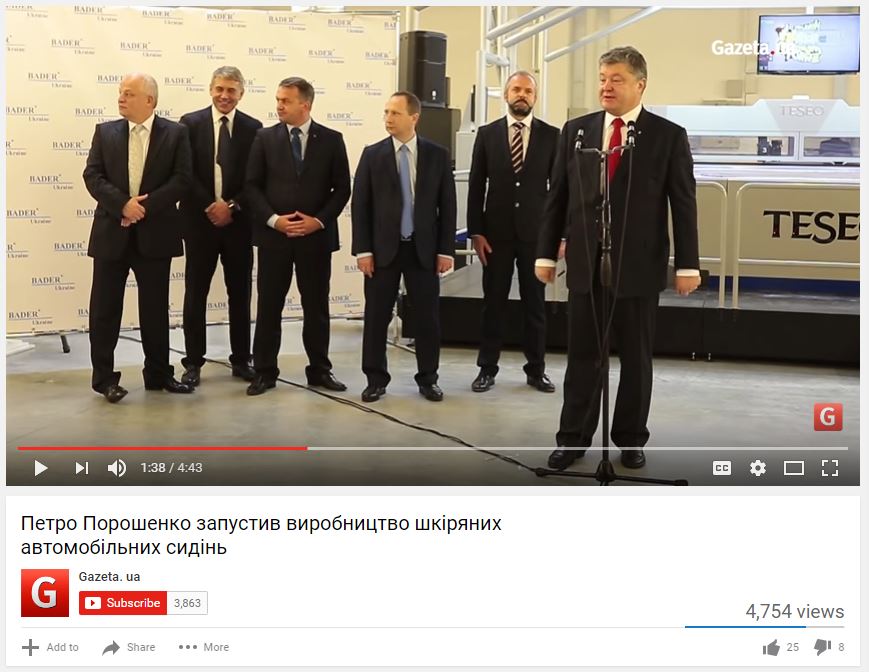 All of these claims are false and twisted out of context.
The video of the President's visit to the opening of a second German car seat manufacturing plant in Ukraine shows Poroshenko speaking about reviving Ukraine's economy by way of investment and job creation. Beginning at 1:17 minutes Poroshenko says that Audi, BMW and Volkswagen components are manufactured in Ukraine; never does he claim that these vehicles are made in Ukraine.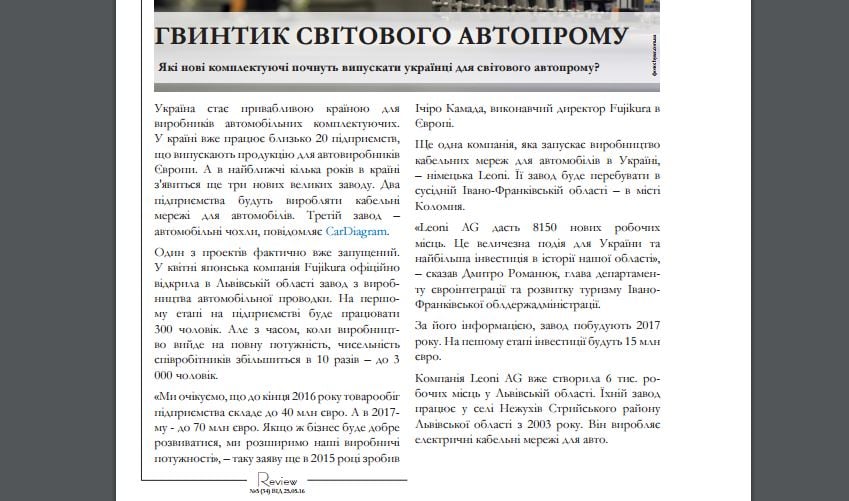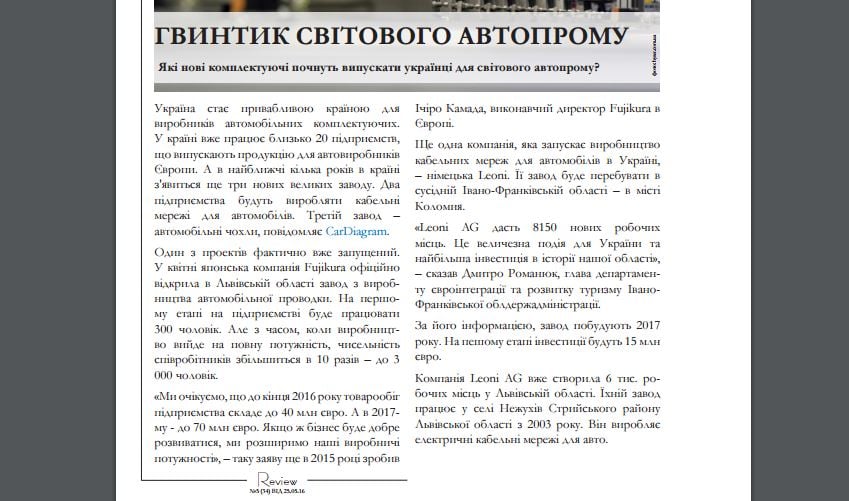 According to Ukraine's Automotive Industry Employers' Federation, several car part companies have opened plants in Ukraine, among them the Japanese automotive components company Fujikura and the German automotive cable supplier Leoni.
German car leather manufacturer Bader has been operating in Ukraine since 2006 provides more than 2,000 manufacturing jobs.  A new plant which produces leather interiors and car seats for Audi and BMW opened in November in the Lviv region.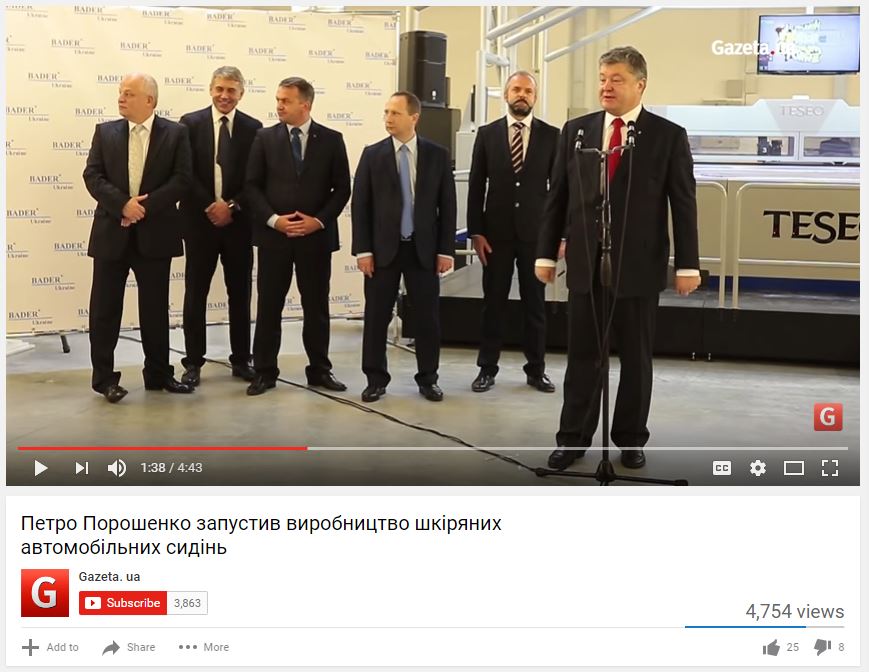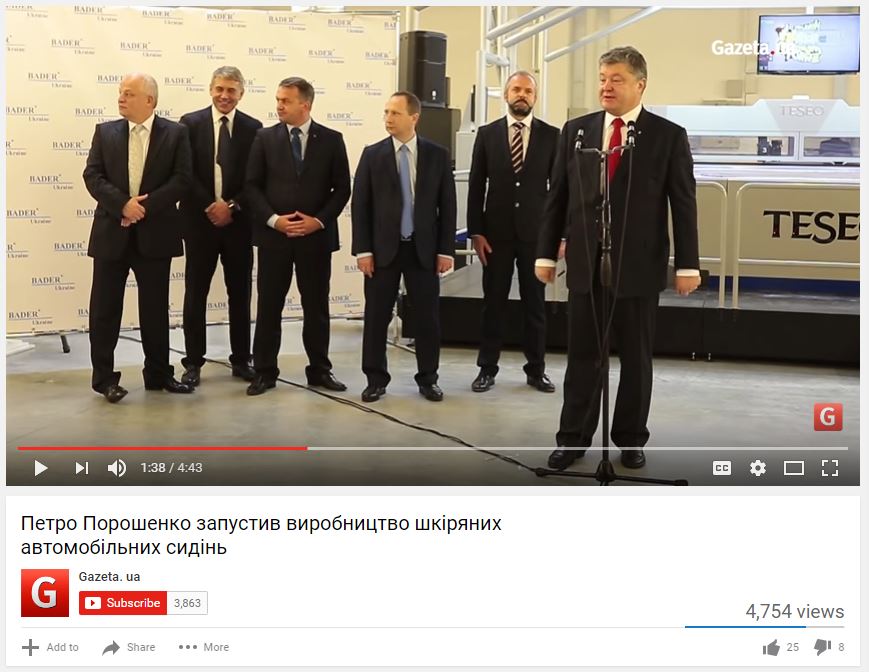 This fake story was disseminated by the site Deita.ru while Russia's popular weekly newspaper Argumenty i Fakty included the fake Poroshenko quotes in its weekly aphorisms column.