Russian media and the former Internal Affairs Minister of Ukraine, Vitaliy Zakharchenko, have resurrected a debunked story about Ukrainian soldiers being sent to Syria.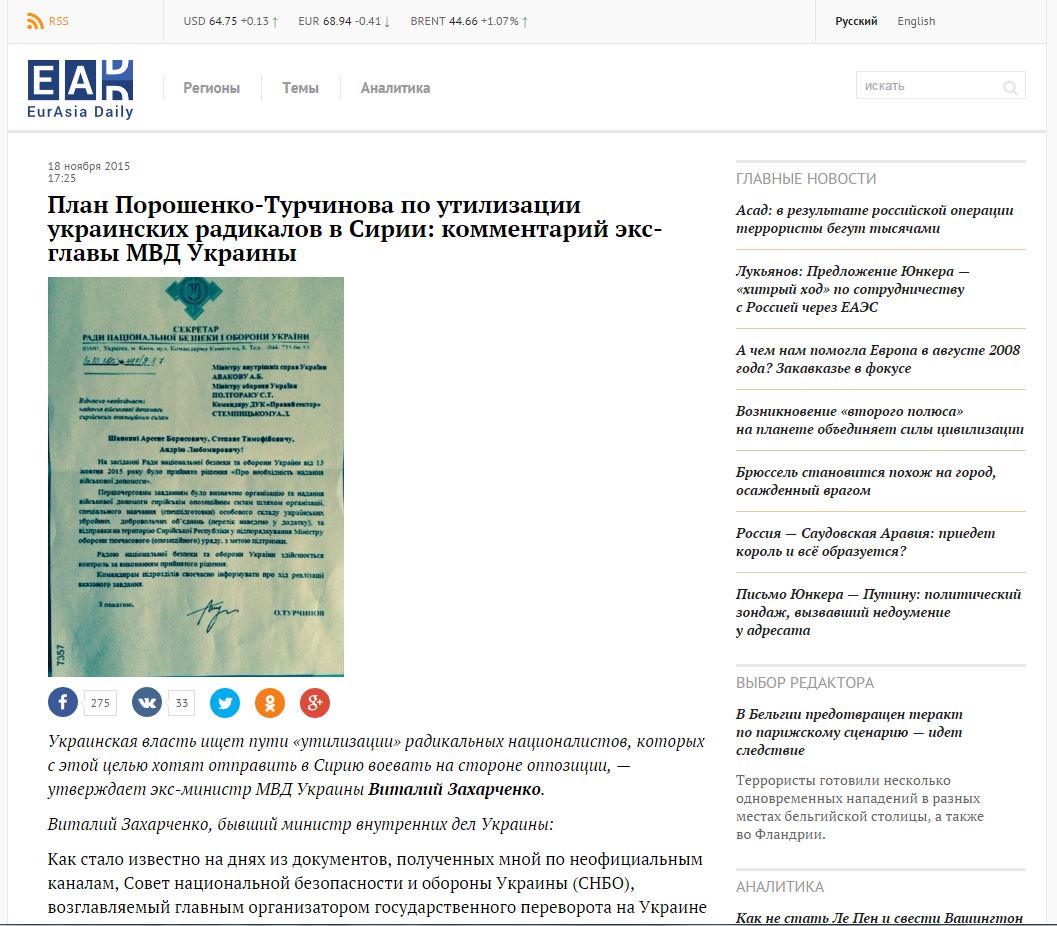 The former Ukrainian official wrote in a column for the Eurasia Daily website: "As it has been recently known from documents, which I got through unofficial channels, on October 13, 2015, the National Security and Defense Council of Ukraine, headed by Oleksandr Turchynov, decided to send Ukrainian volunteer battalions to Syria to fight along with the armed Syrian opposition."
He also posted this information on Facebook.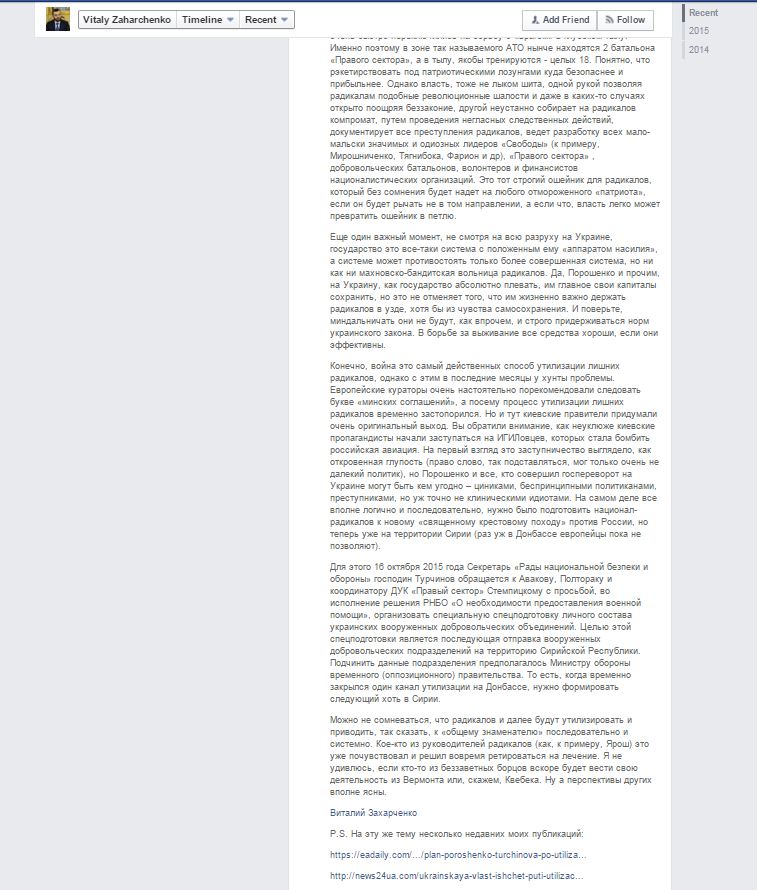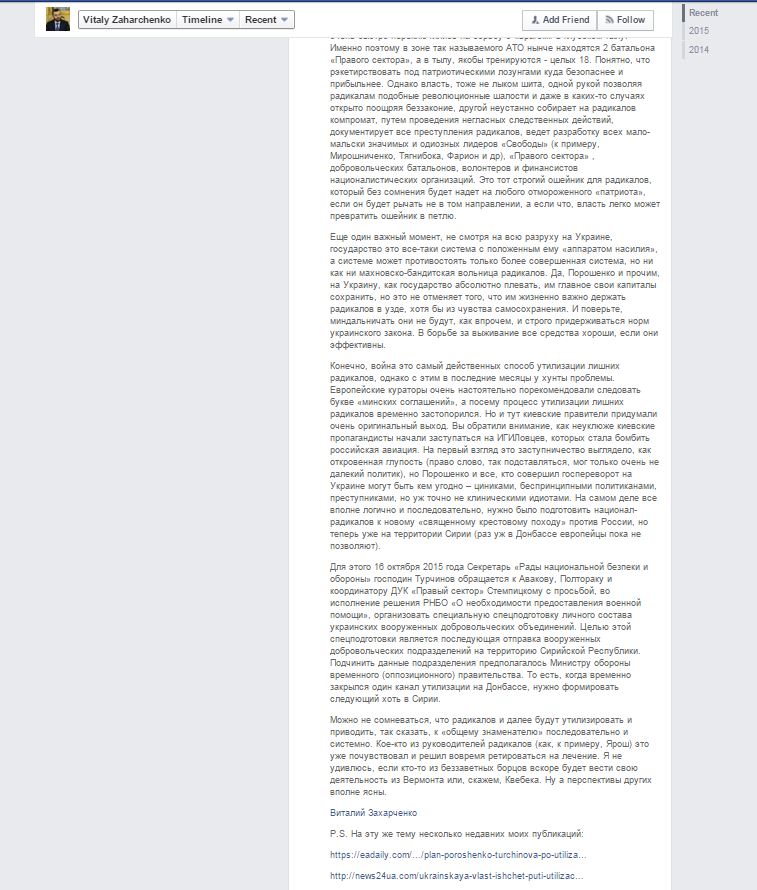 The news was then reposted by News24UA and Ukraina.ru.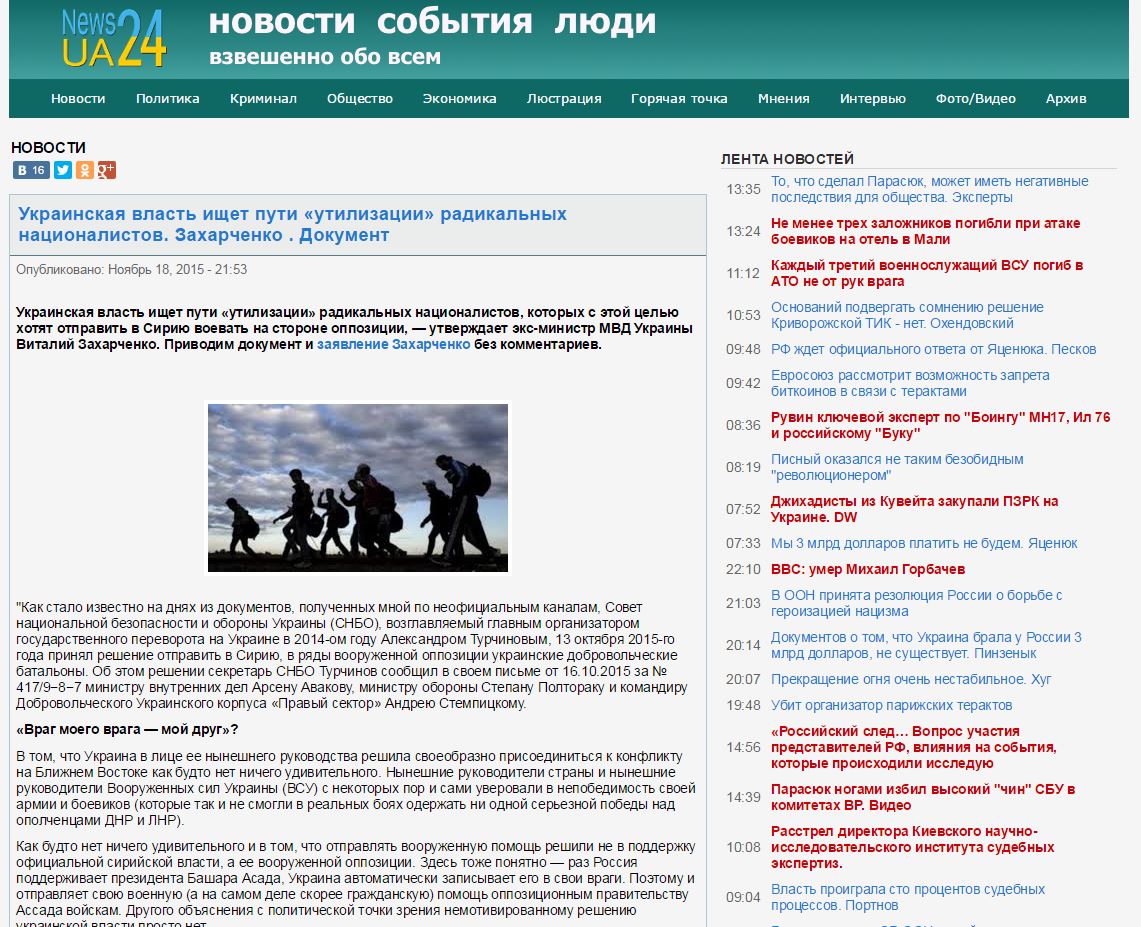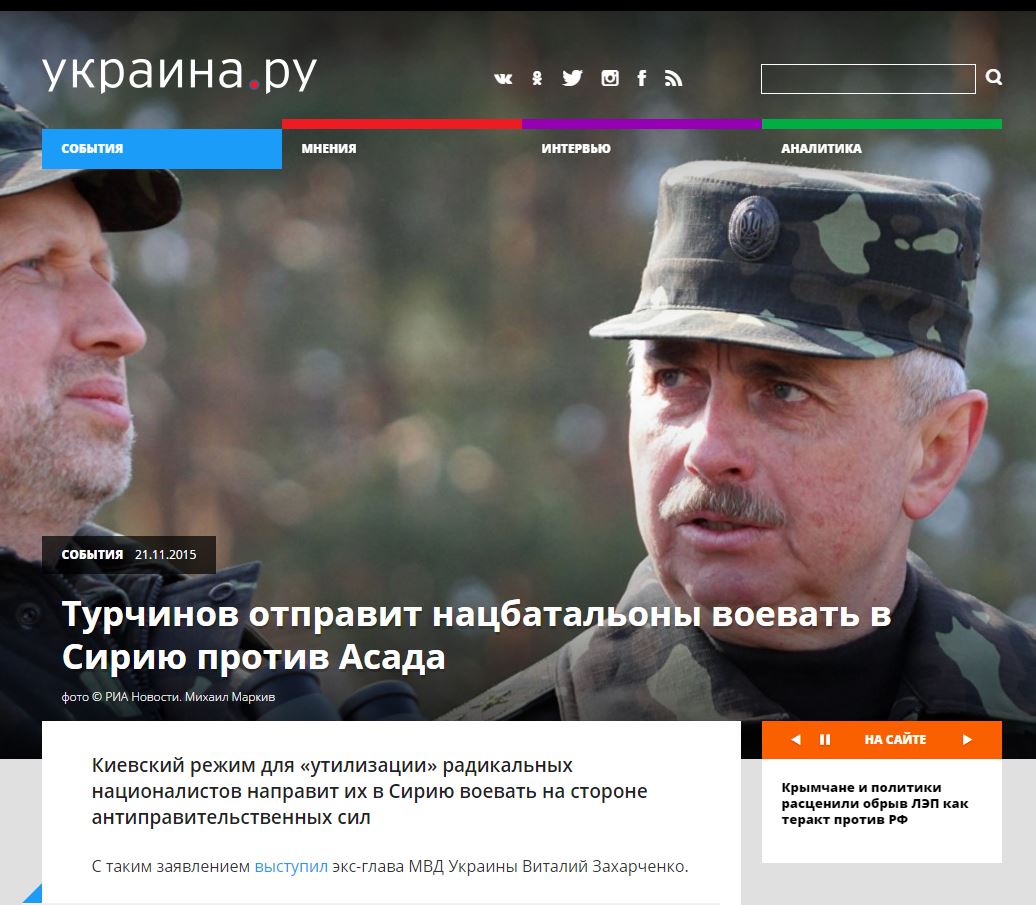 StopFake debunked a similar claim on October 26. With this most recent assertion, Zakharchenko provides only the same  falsified document from October; meanwhile, he offers no new information or supporting documents.