Russian national channel Rossia 24 broadcast a story on April 17 claiming that Ukrainians living in Poland work exclusively as cleaners and dishwashers and elderly Ukrainians are driven to smuggling goods on the Ukrainian-Polish border.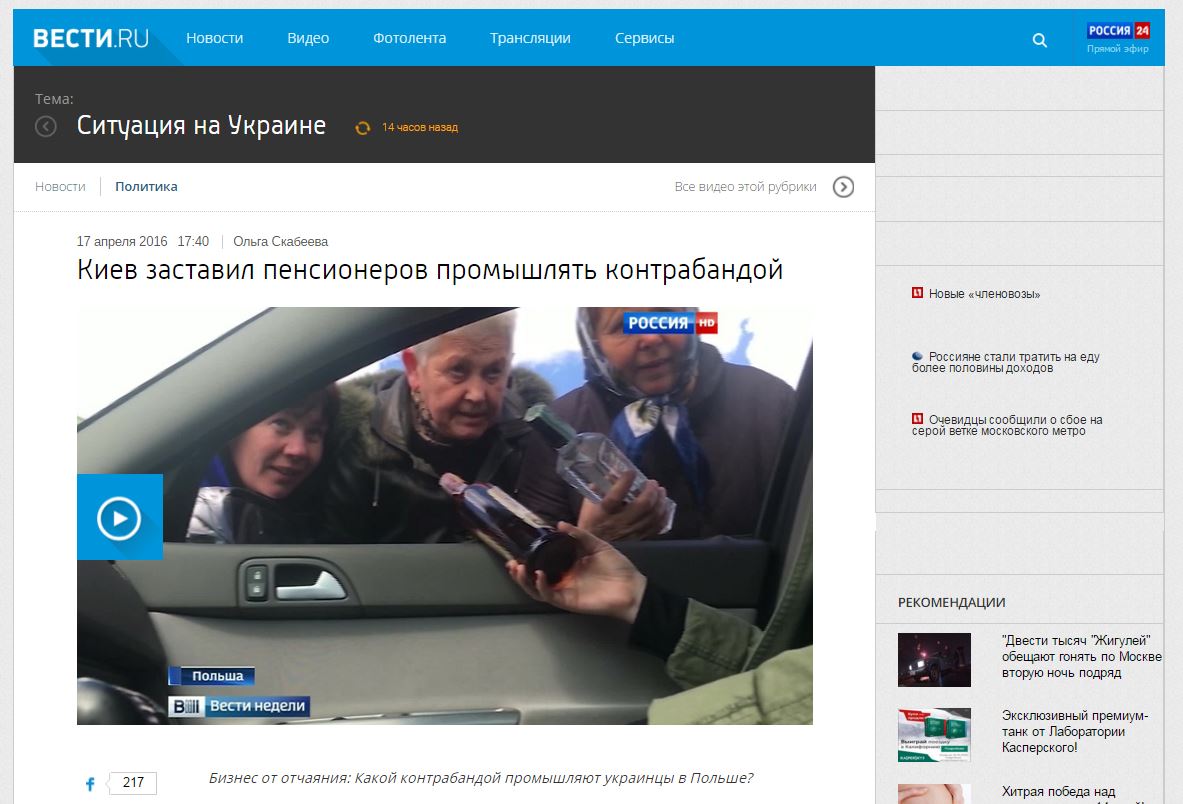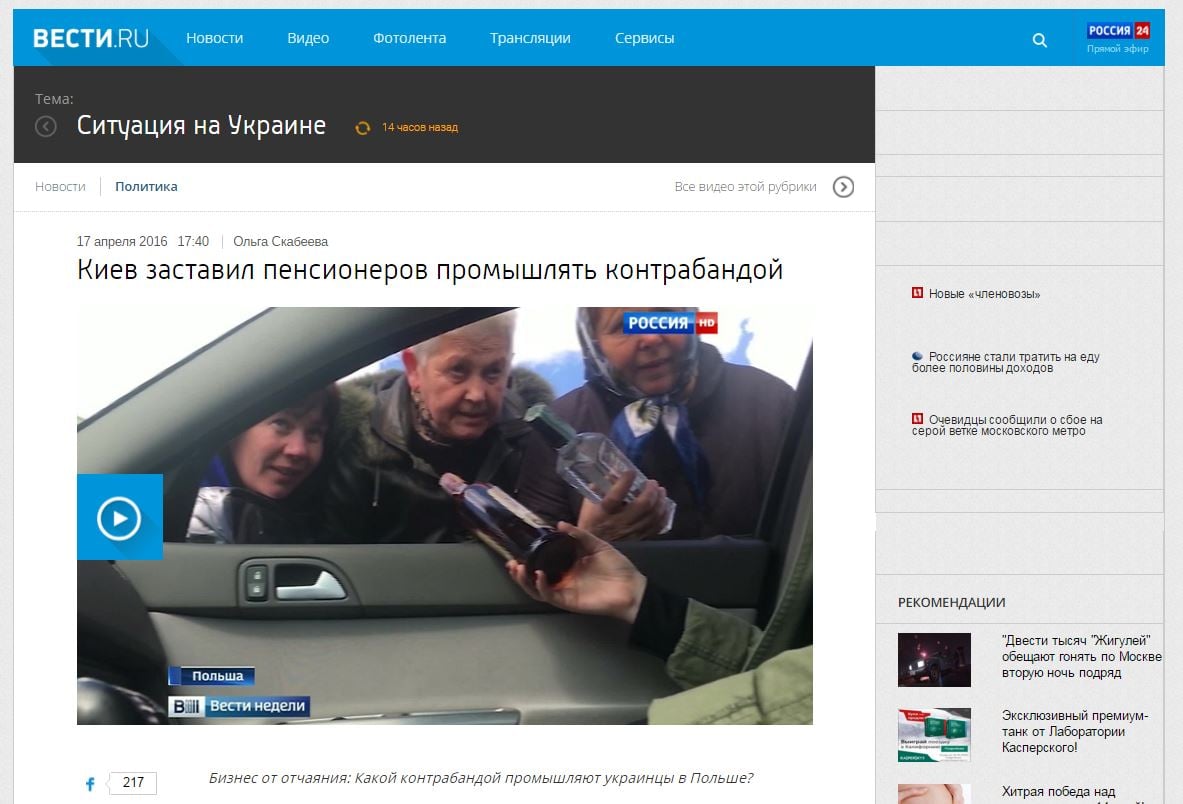 "Ukrainians in Poland all work with rags, either washing dishes or floors. This topic is no longer taboo, but a reality" proclaims Rossia 24.
These false claims are easily refuted by official statistics obtained from Poland, the topic of Ukrainian migrants in Poland was also extensively covered by a BBC program and shows Ukrainians working in a variety of jobs, from construction workers to business owners.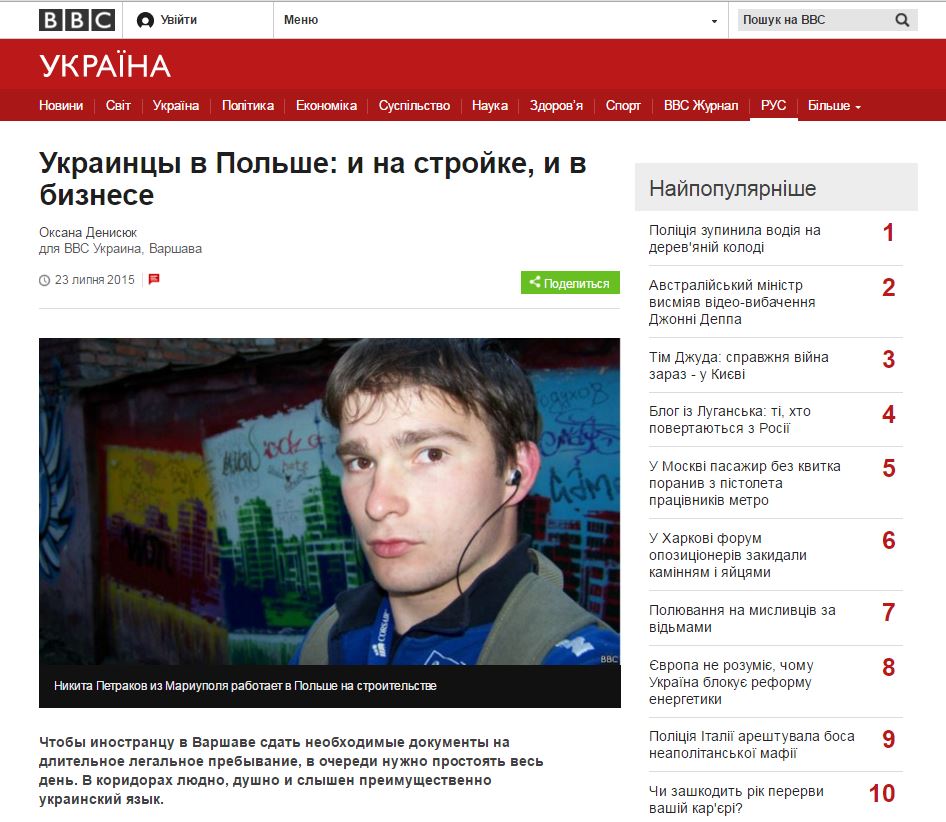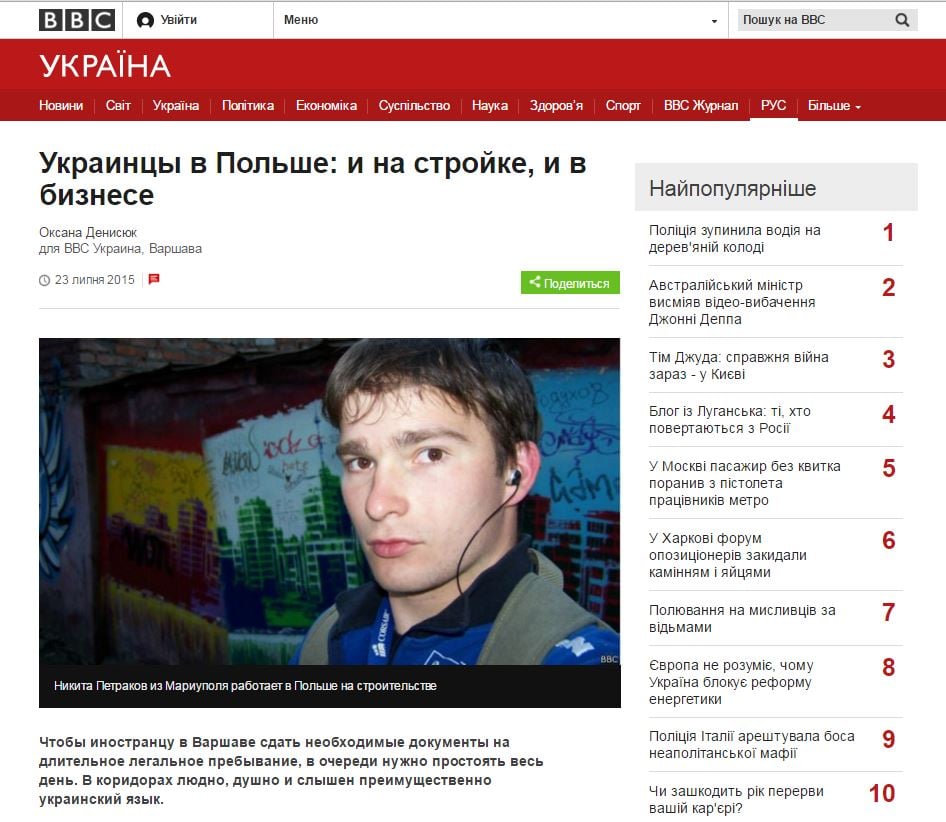 Last year Poland issued a record number of work visas to Ukrainians, the country has many vacant positions as Poles are also on the move, looking for better paying jobs in Great Britain and Scandinavia.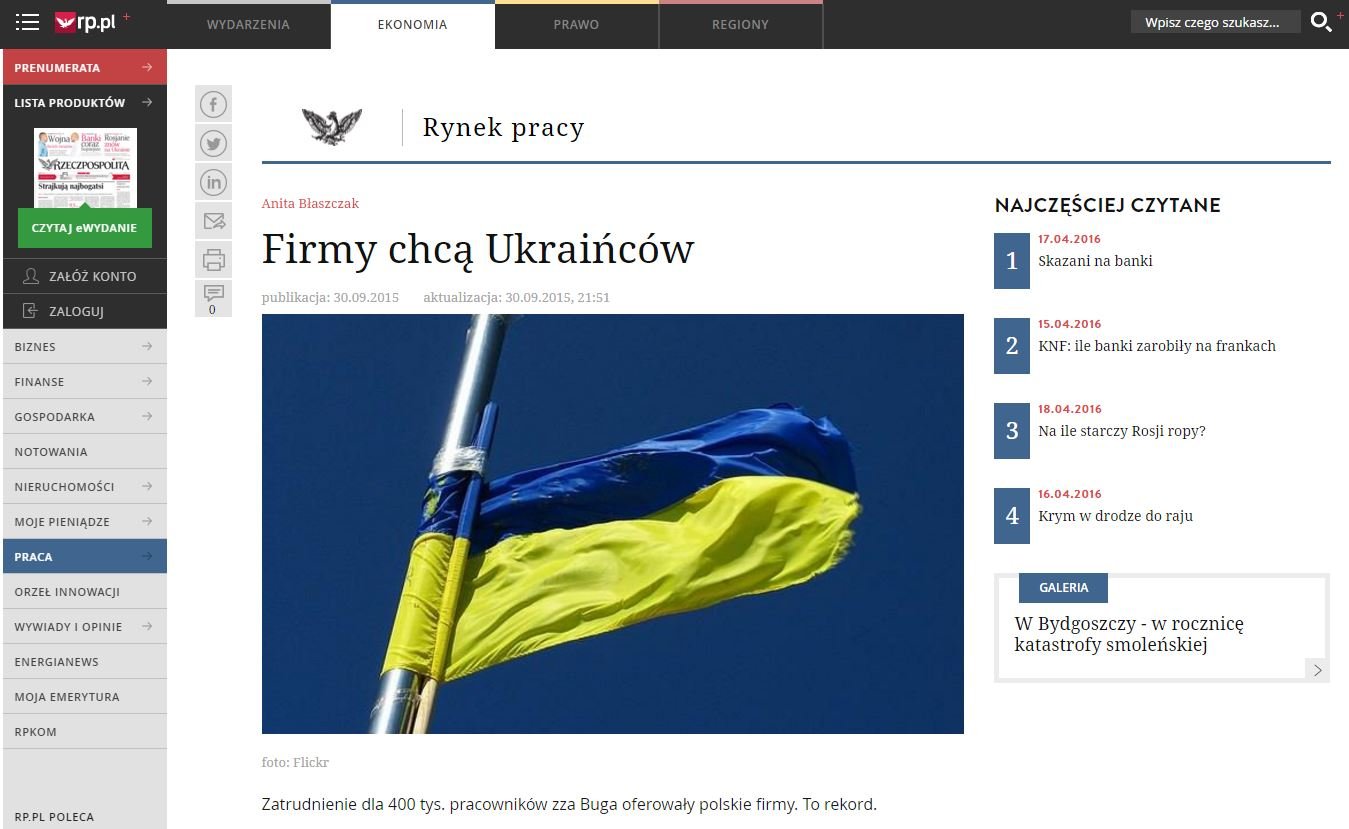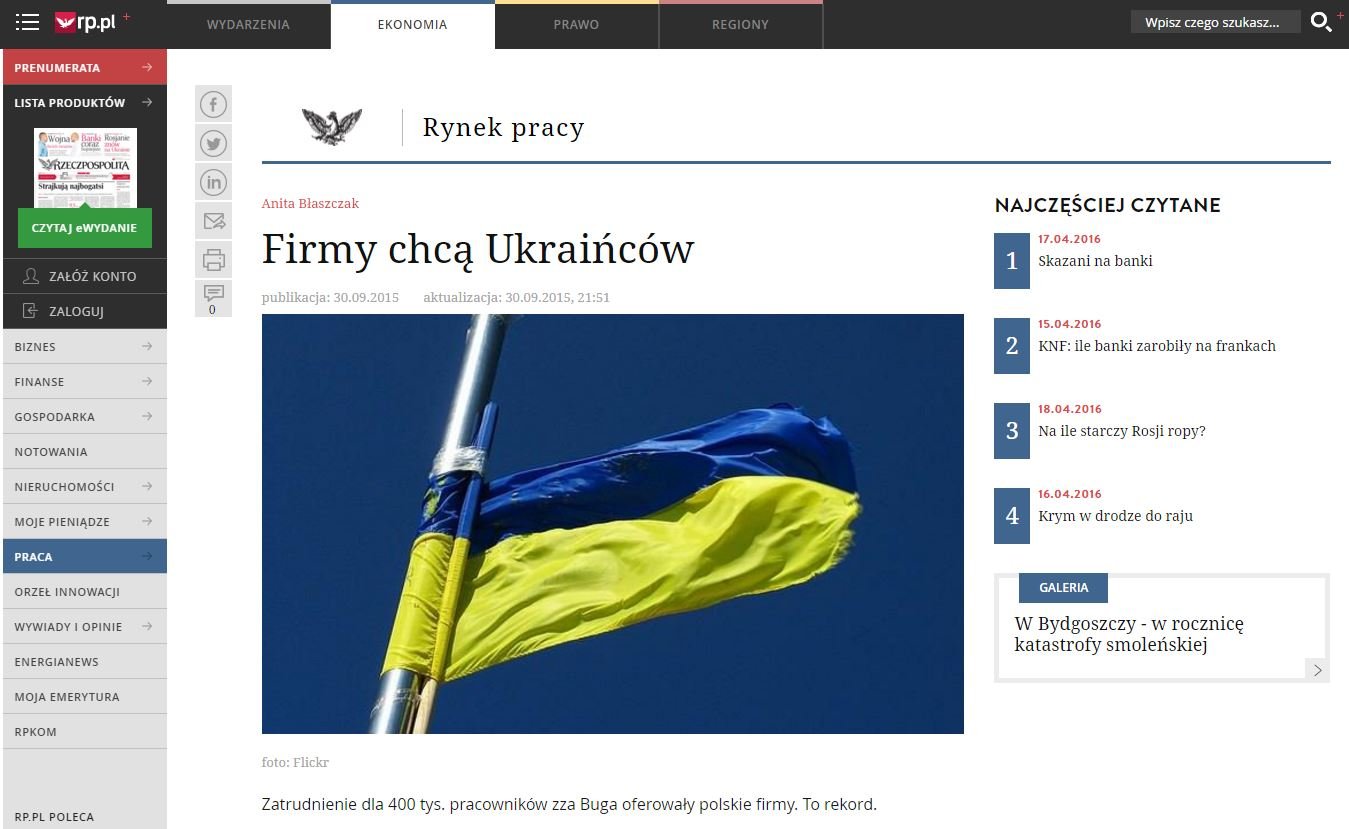 According to Polish employment statistics, the majority of Ukrainians work in construction, farming and manufacturing.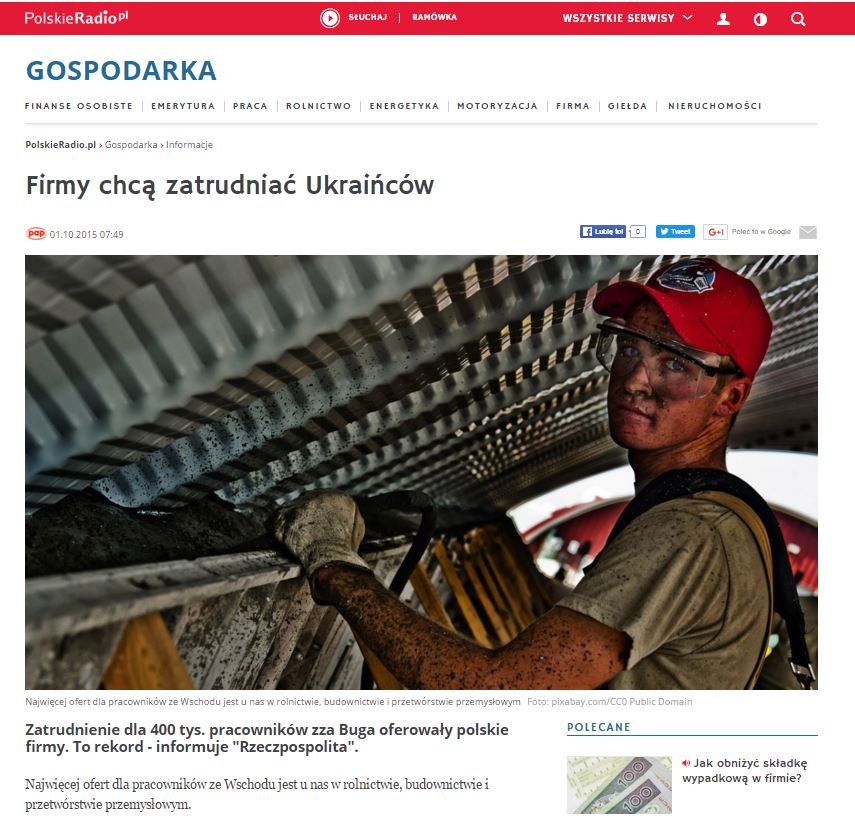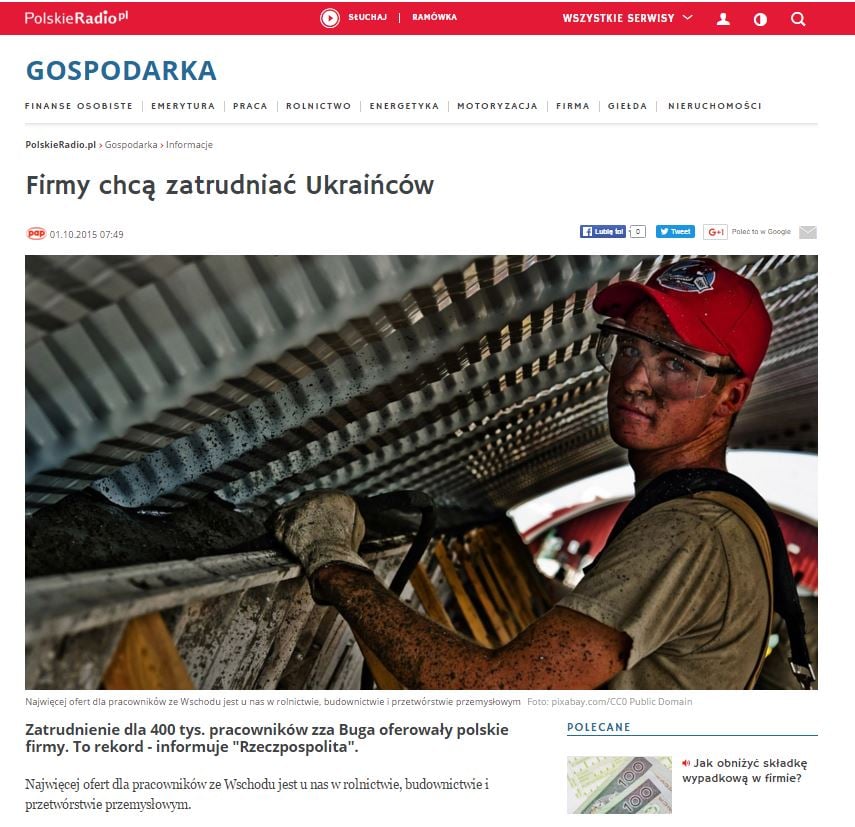 Rossia 24 features a "political analyst" in this story, one Tomash Jankowski who speaks very disparagingly about Ukrainian migrants: "According to official records, there are 1.5 million Ukrainians in Poland. We allowed them to come in and spend the night but they are illegally buying permanent visas. No EU for them, this is a nightmare, millions of wild Ukrainians in Europe."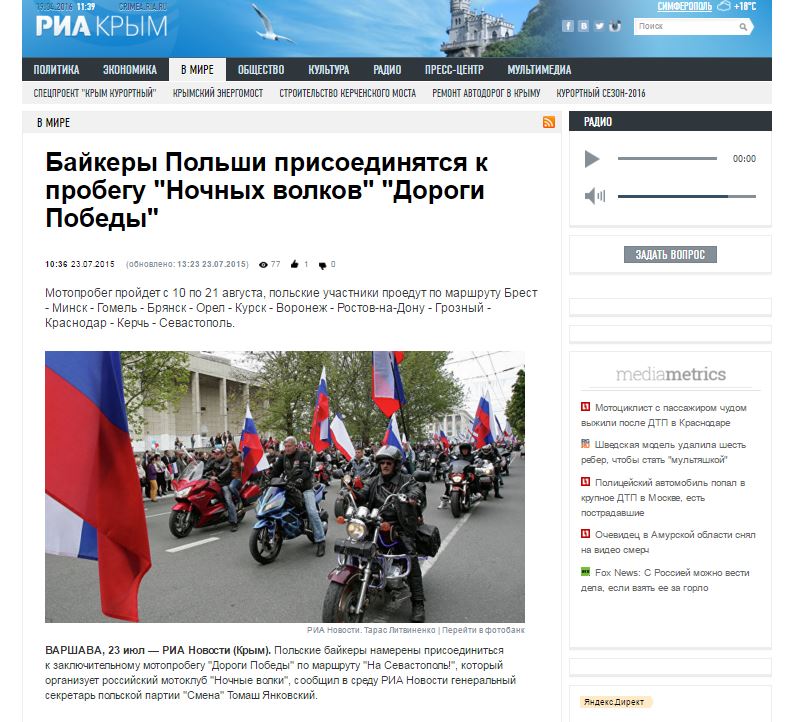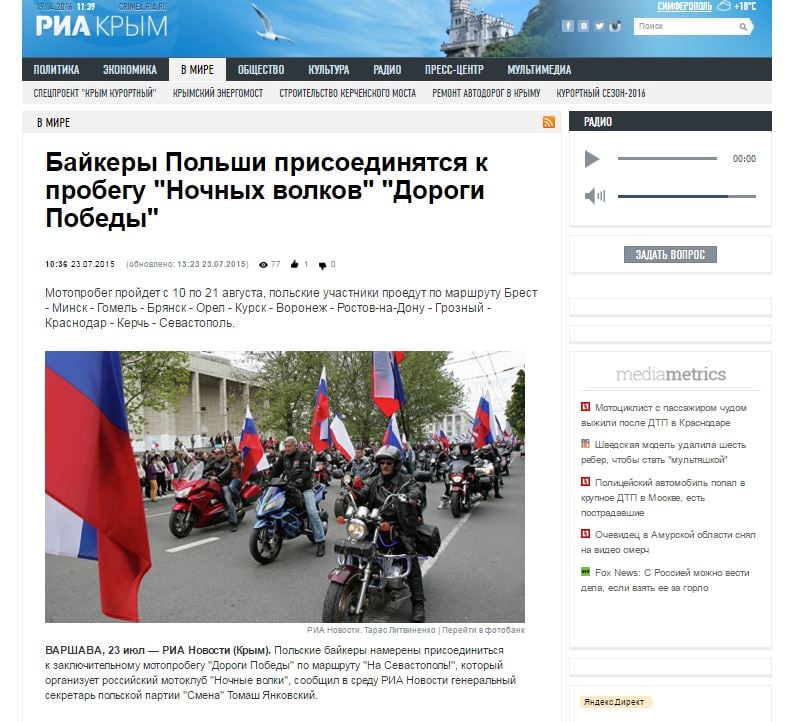 Tomash Jankowski is in fact a leader of the pro-Russian right radical party Zmiana and is fond of burning NATO flags at demonstrations and neo-Nazi marches. He enthusiastically  supports the pro-Putin bikers group Night Wolves.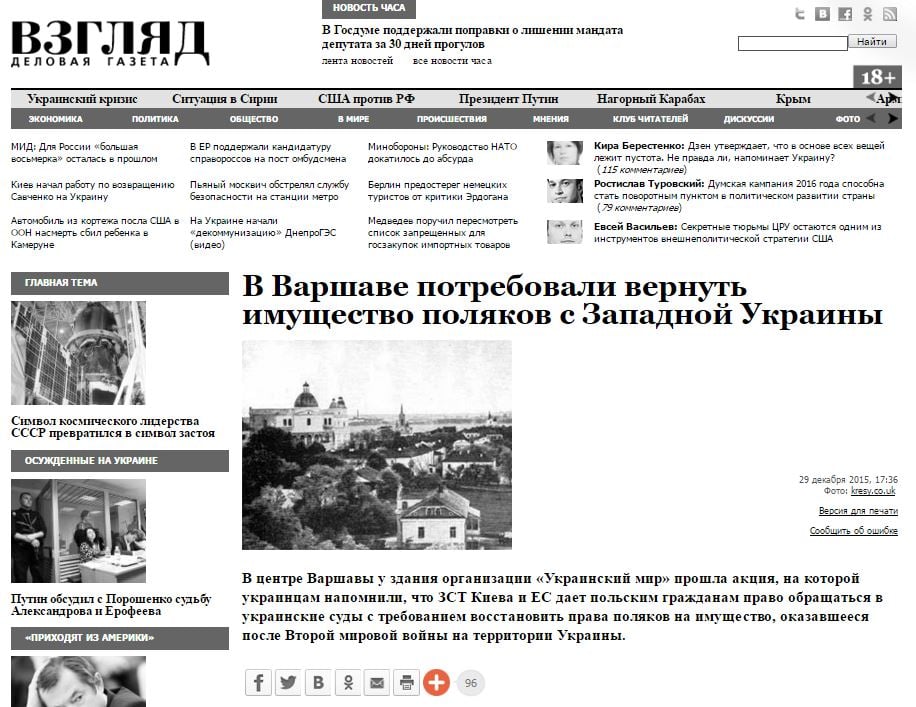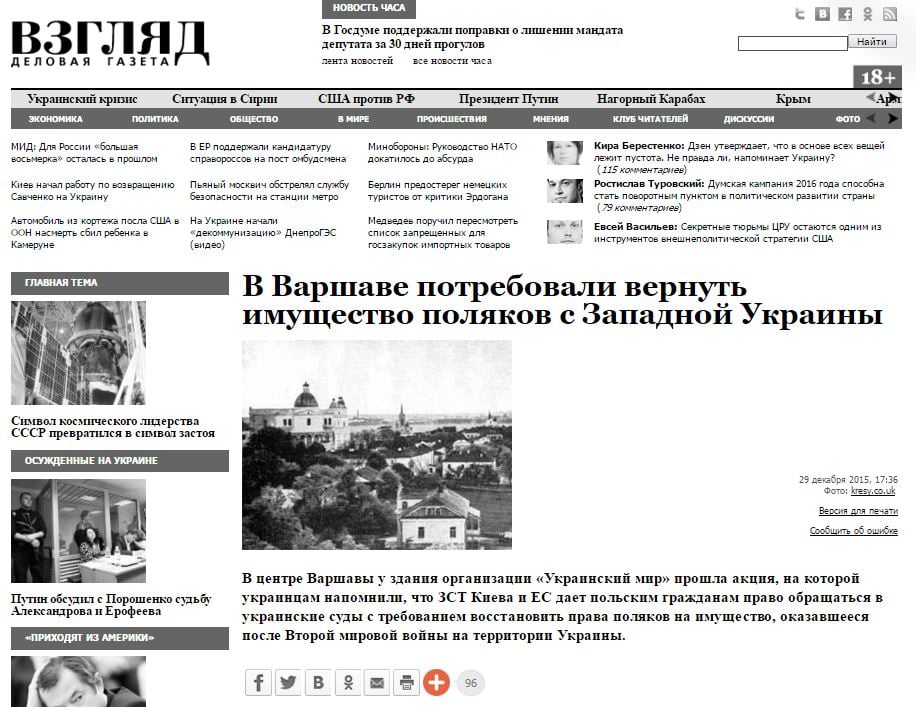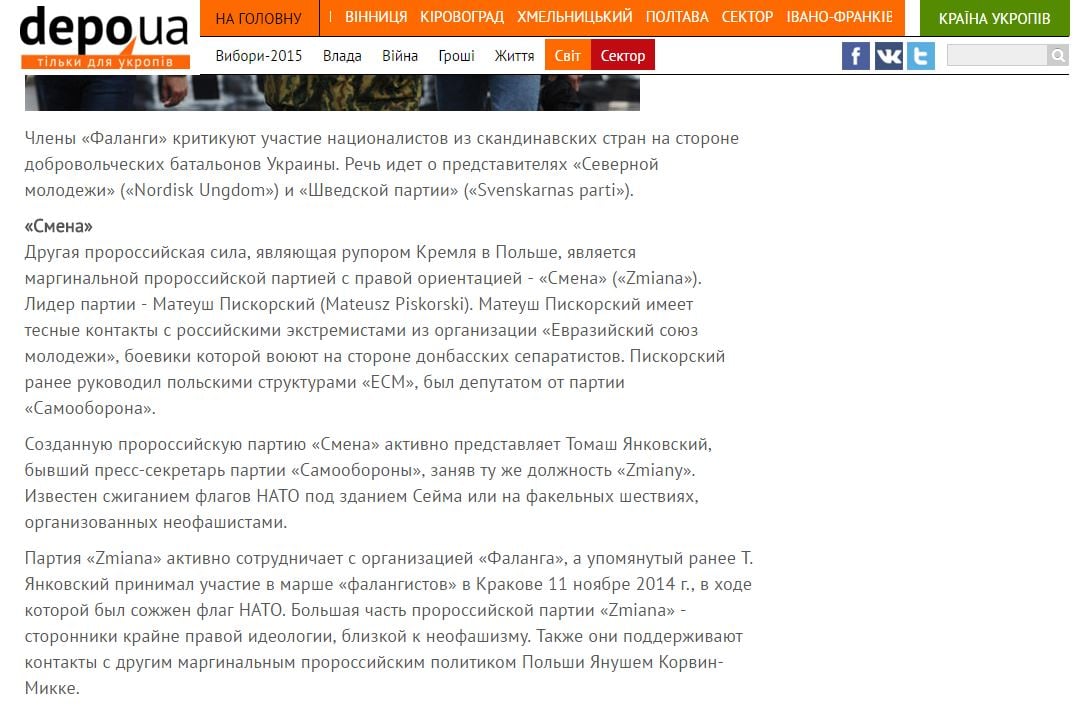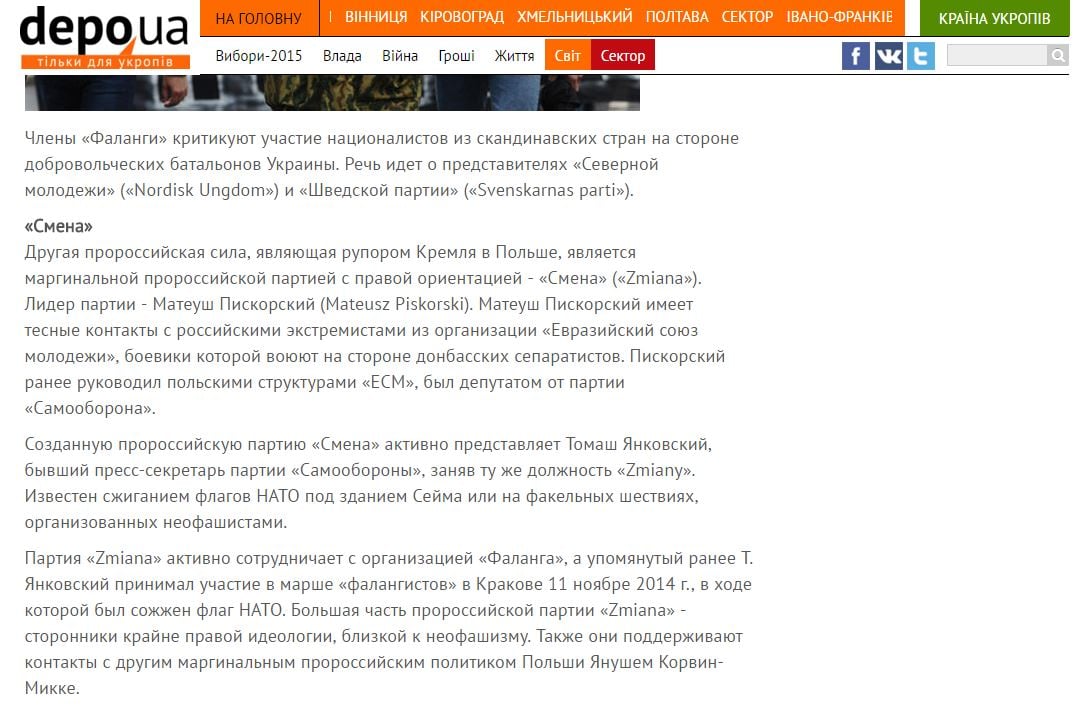 Rossia-24 however, fails to mention Jankowski's participation in these ultra-right anti-EU and anti-NATO parties and organizations.