This week several pro-Kremlin publications featured stories claiming that the United States was disposing its chemical and nuclear waste in Ukraine. Regnum, Gazeta.ru, Russkoye Agentstvo Novostey, Komsomolskaya Pravda, Kulikovets and others all cite the police chairman of the self-proclaimed Donetsk National Republic Eduard Basurin, who made this outrageous claim during his June 12 briefing.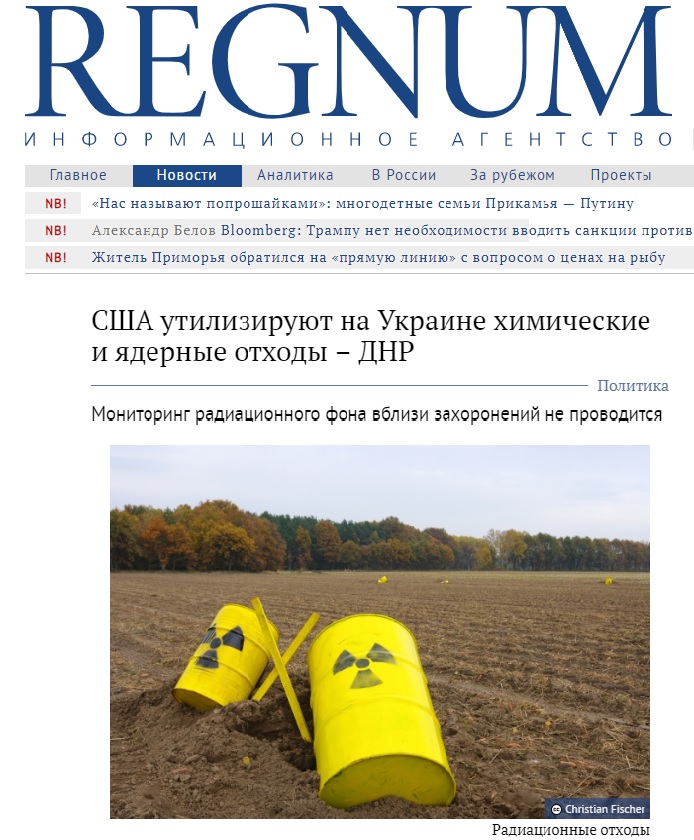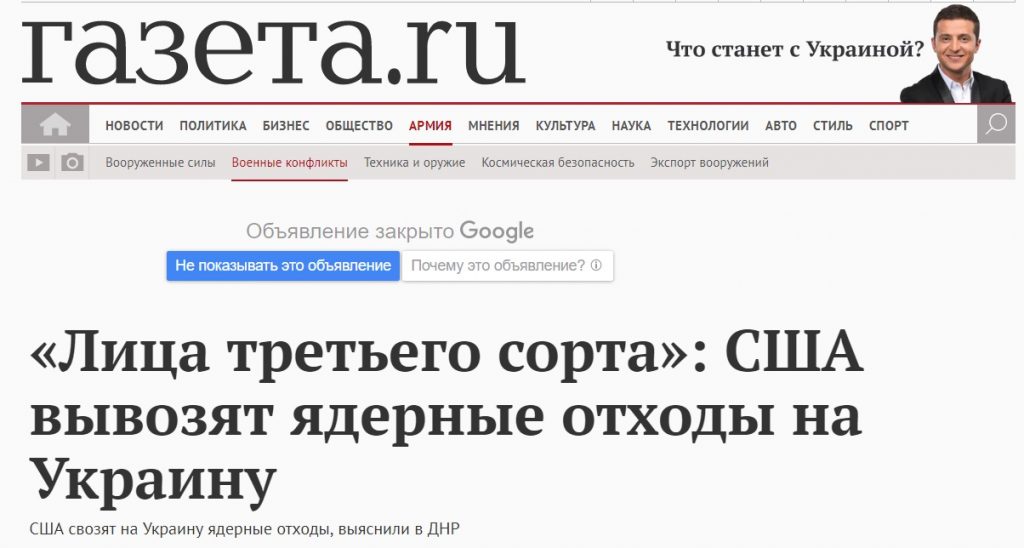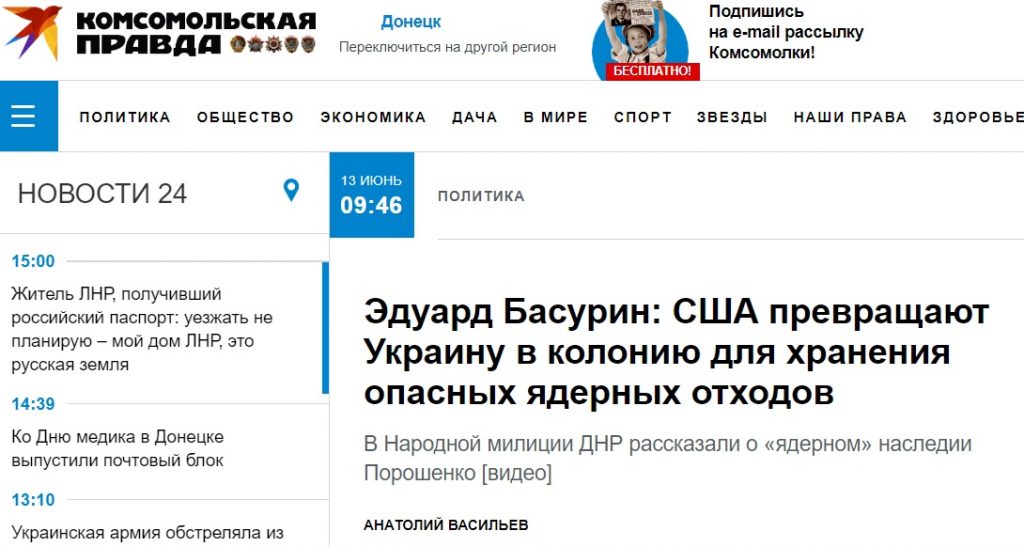 Illustrated with lurid staged photographs of a scarecrow with a ghoulish mask and yellow drums marked with the international radiation symbol, the stories center on Basurin's claim that the US is dumping its chemical and nuclear waste in Ukraine's northeastern Sumy province, based on an alleged deal that former Ukrainian President Petro Poroshenko made with the US Department of Energy.
Echoes of Poroshenko's presidency will be felt by ordinary Ukrainians for a long time to come, Basurin said during his briefing. He also declared that the US had allocated $100 million for the construction of appropriate storage facilities, but that some of those funds were already stolen by the Poroshenko administration.
StopFake asked the Ukrainian State Nuclear Regulatory Inspectorate whether a deal had been made with the US to store that country's chemical and nuclear waste in Ukraine.
In a written response the state nuclear watchdog said no foreign nuclear or chemical waste has ever been brought to Ukraine and the  claims made by Basurin and disseminated by Russian media were completely untrue.
The Regulatory Inspectorate also pointed out that it was against Ukrainian law to bring any foreign radioactive waste into the country.
In a similar vein StopFake debunked earlier Russian claims that Ukraine had asked Russia to resume cooperation in the field of nuclear energy.