Scores of Russian and Ukrainian media disseminated a story alleging that Washington is dissatisfied with the Ukrainian government and is looking to replace President Petro Poroshenko. Relying on so-called anonymous sources and manipulating various statements made by political analysts, these fake stories presented a completely distorted picture of US-Ukraine relations.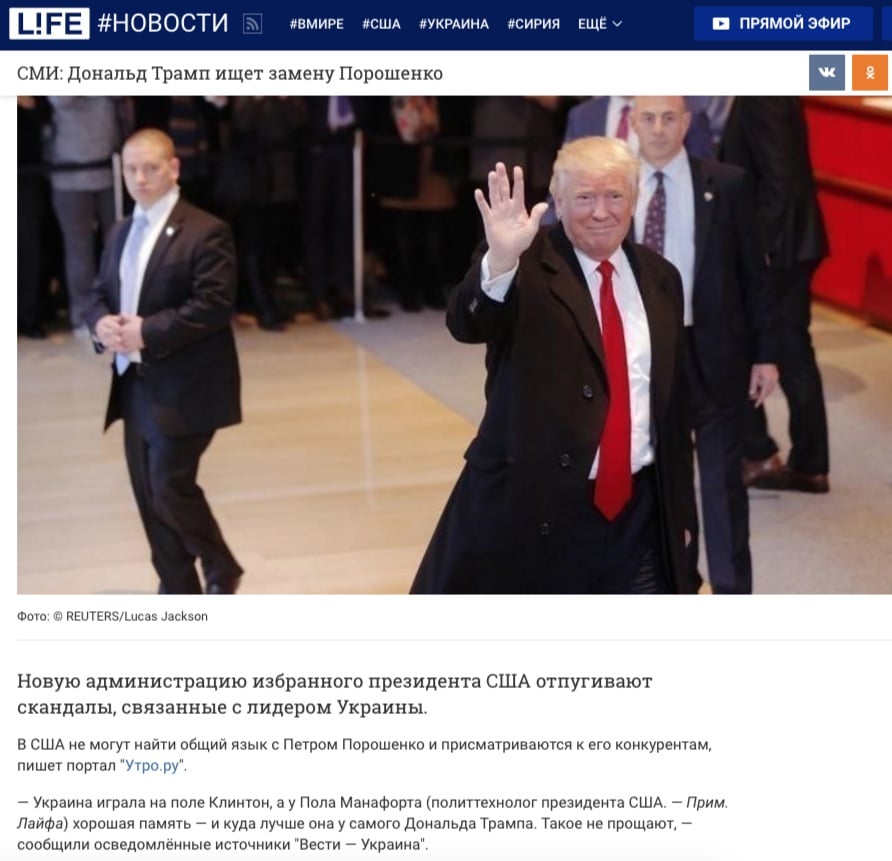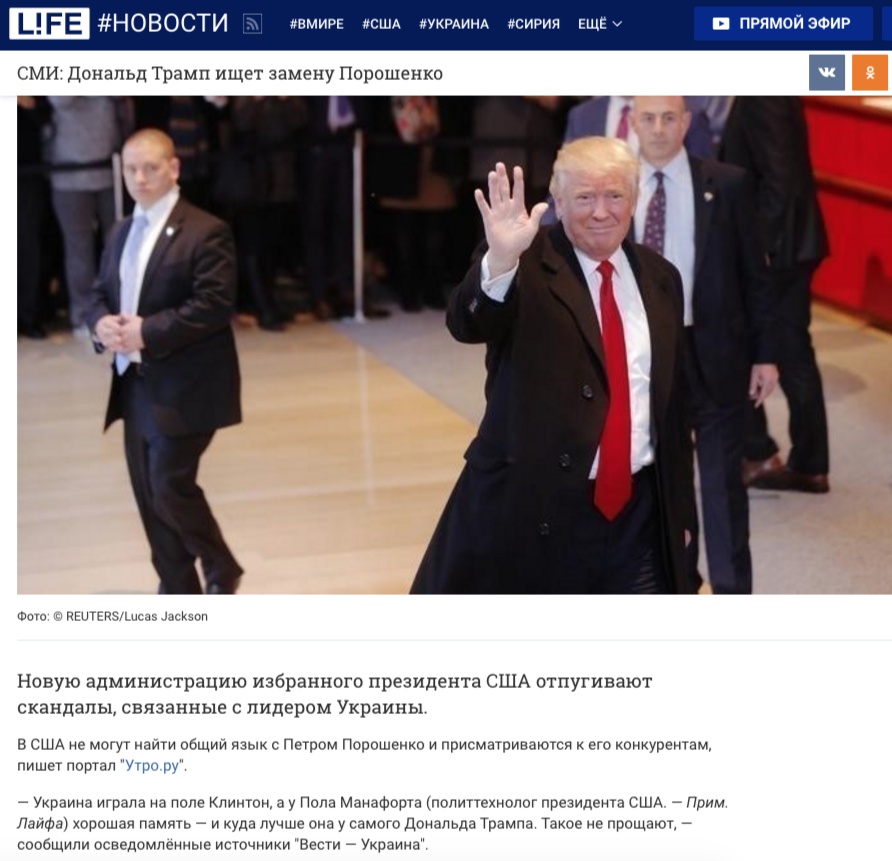 Citing its own anonymous sources, the Ukrainian news company Vesti claims that Washington is "extremely irritated with Kyiv" and plans to change the political map in Ukraine by the summer of 2017, going so far as to consider alternative candidates to the current Ukrainian leaders. The publication quotes respected Ukrainian political analyst Volodymyr Fesenko out of context,  alleging that he doesn't rule out the possibility of a deal between Russia and the US at the expense of Ukraine.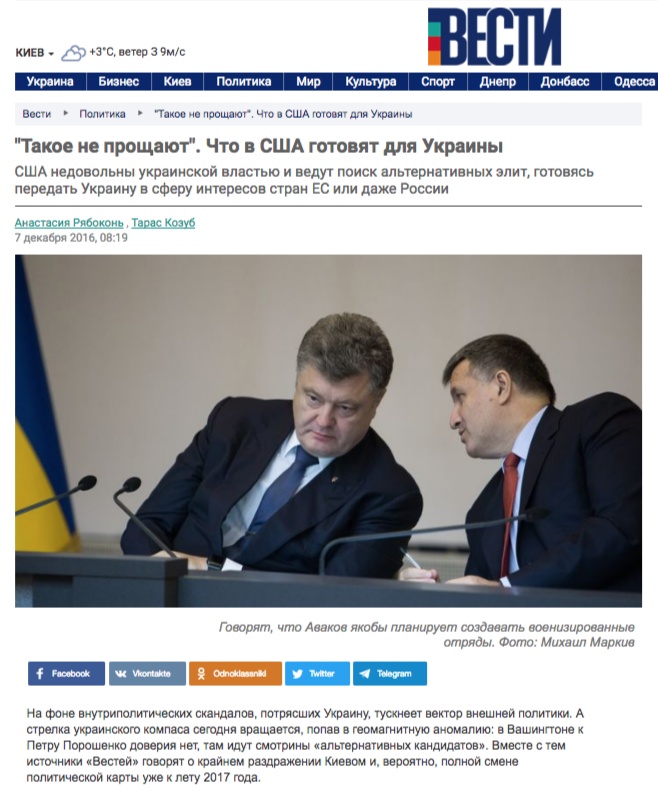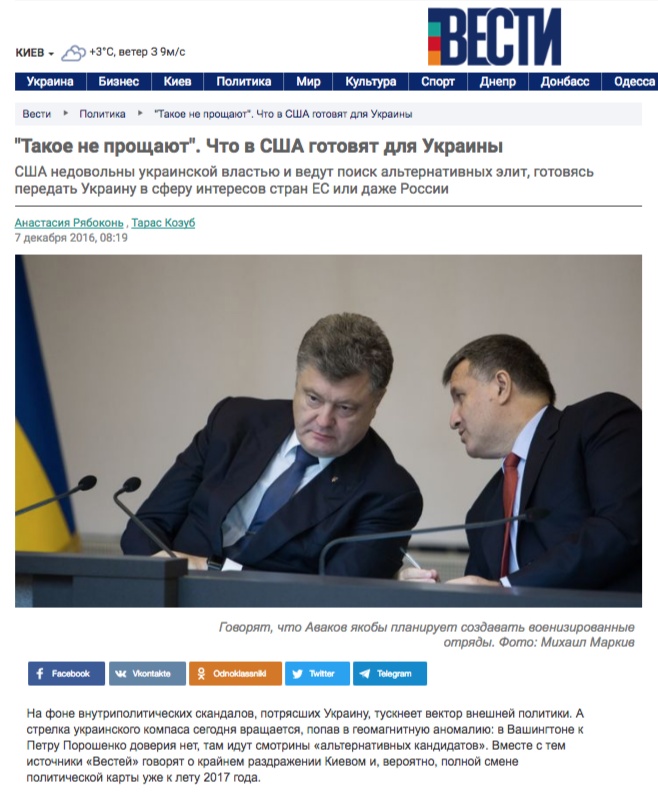 Fesenko however maintains a different position. In his recent column on the influential Ukrainian news site Ukrainska Pravda he writes about the importance of bipartisan American support for Ukraine and notes that even in Trump's camp there are people who rally for Ukraine. Ukrainian diplomacy should focus on these individuals, Fesenko advises and points out that since Donald Trump's election victory, President Poroshenko has spoken with him twice.
Vesti.ru, RIA Novosti, Utro.ru, Pravda.ru, Federalnoye Agentstvo Novostey and many others disseminated this misleading and manipulative story.
While it is unclear yet what particular direction Donald Trump's foreign policy will take regarding Ukraine, several Republicans continue to voice support for Ukraine. In a recent interview with Voice of America, California congressman Duncan Hunter spoke about military support for Ukraine and normalization of relations with Russia. Ukrainian Ambassador to the US Vitaliy Chalyi also welcomed the recent congressional decision  raising the amount of defense aid to Ukraine to 350 million dollars.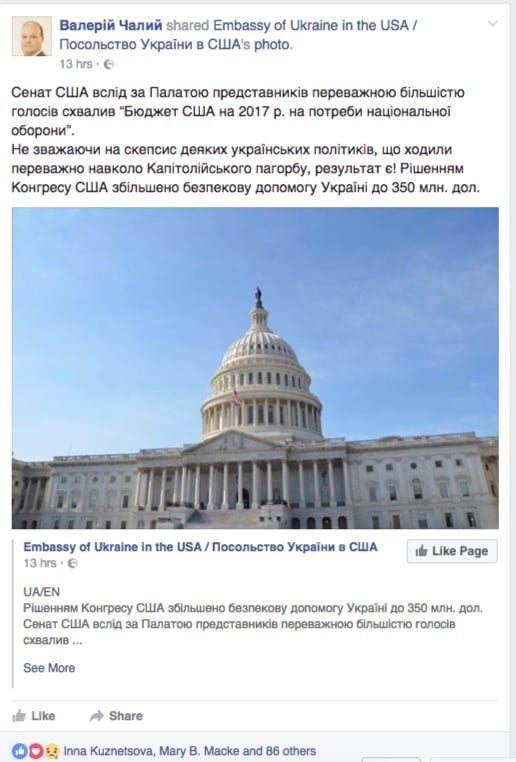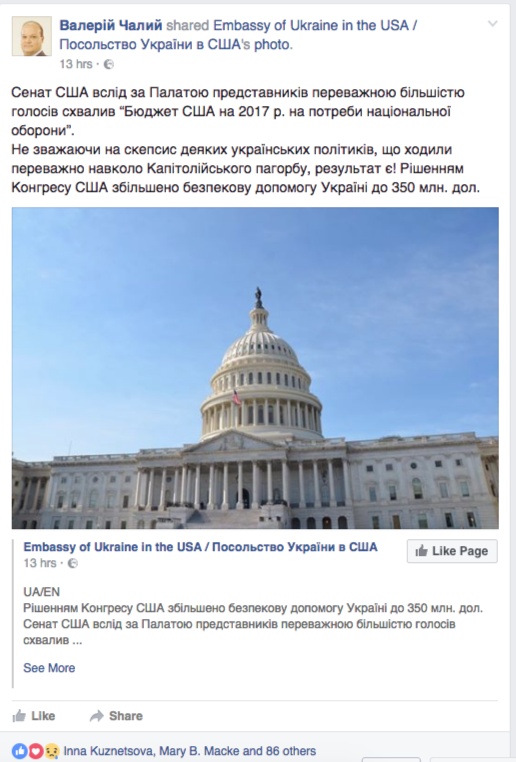 In an apparent effort to drive a wedge in Ukraine-US relations, Russia has been trying to portray Ukraine as sabotaging Donald Trump's presidential chances, a recent Politico story focuses on Russian Foreign Ministry spokeswoman Maria Zakharova  accusing Ukraine of intentionally damaging Trump by targeting his former campaign chief Paul Manafort in a corruption probe. Zakharova, who is known for her outrageous and often caustic pronouncements, also declared last month that Donald Trump's presidential victory was part of a Jewish conspiracy.