Scores of Ukrainian and Russian media published a video this week of what purports to be a battle between Ukrainian military and Russian separatists in Donetsk oblast of eastern Ukraine. The same video was also posted by Ukrainian MP Andriy Lozovyi on his Facebook page.
The footage however, is not of any recent battle; it was shot in 2012 in the Krasnodarsk region of Russia during the Kavkaz 2012 military exercises. Another longer video of the exercises also features some of the footage that Ukrainian and Russian sites passed off as the latest fighting in occupied eastern Ukraine (starting on 02:25).
Russia's military television channel Zvezda, Podrobnosti, Strana.ua, Segodnya.ua, Forum, Znay.ua, Gazeta.ua, news.bigmir.net, dsnews.ua, zik.ua and others all disseminated this video.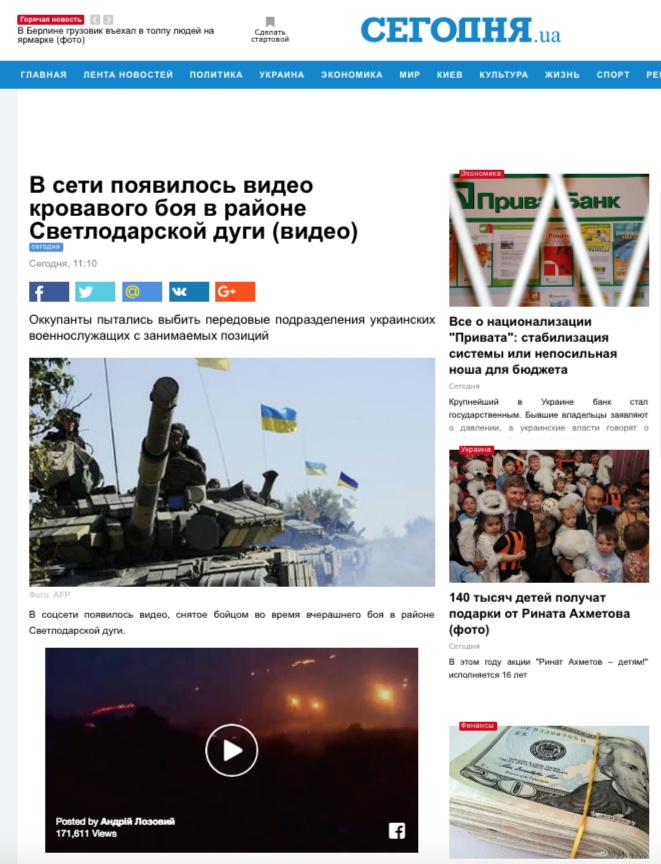 Another video, entitled "Fierce battle on the Svetlodarsk arc", which the site Ukraina.ru used in its story about renewed fighting in Ukraine's territories was really a video of a strike ball game filmed in 2009. Other media who used this video voiced over the English speaking players' comments and have since removed it from their sites.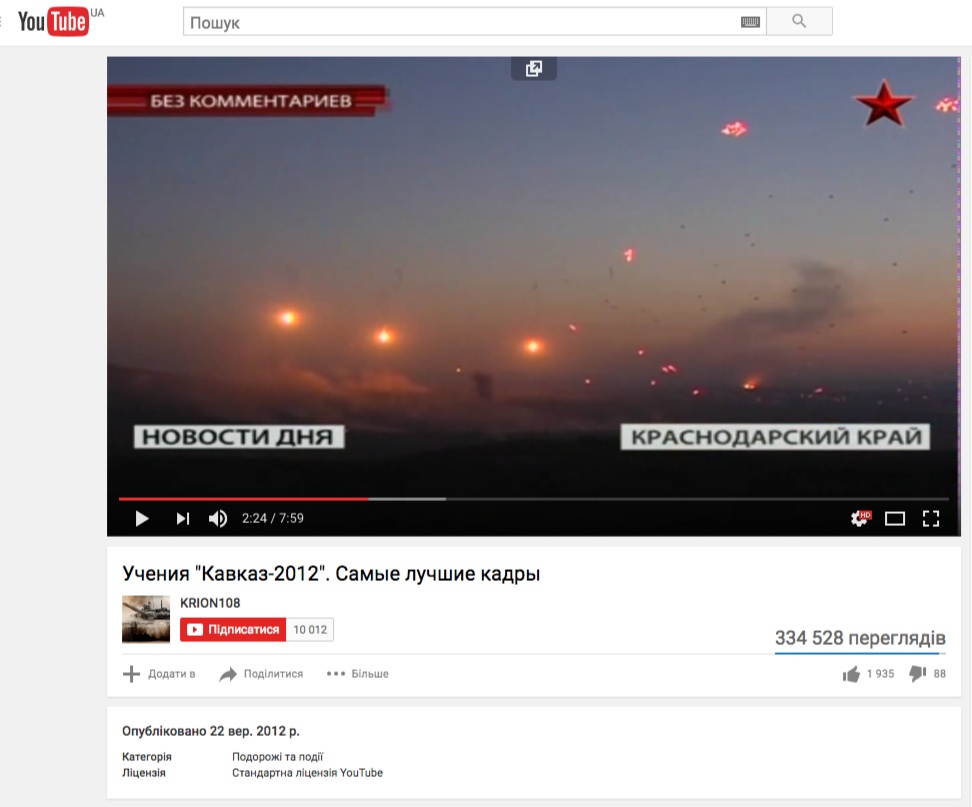 Although the videos used in these stories were fakes, there was indeed fierce fighting in the Svetlodarsk area of eastern Ukraine. The renewed fighting was confirmed by the OSCE monitoring mission, who recorded over 2900 explosions on December 11-18.