One hour after the Ukrainian Orthodox Synod unifying Ukrainian Orthodox Churches began in Kyiv on December 15, Russian media launched a wave of fake news stories. Citing its own anonymous sources the Union of Orthodox Journalists reported that the Orthodox Church in Vinnytsia subordinated to the Moscow Patriarchate had been seized by some 20 young men. "They took all the keys to the church and told everyone in the church to leave," reads the fake story on the Union of Orthodox Journalists website.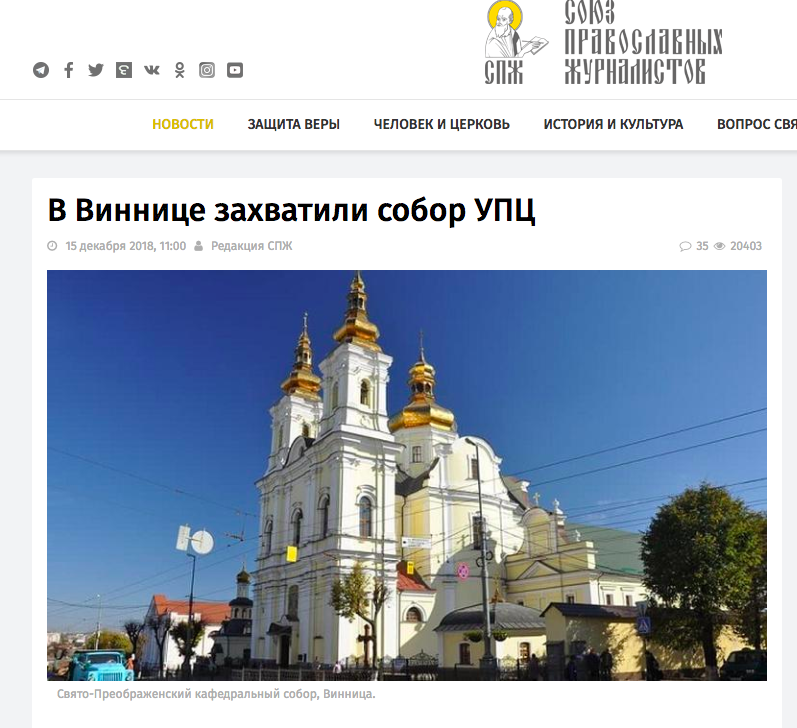 TASS quickly picked up the story and went further quoting Ukrainian Orthodox Church Moscow Patriarchate archbishop Klyment who claimed that Ukraine's Security Service was coercing Vinnytsia priests to go over to the new Ukrainian Orthodox Church being formed.
Lenta.ru developed the fake adding that the church in question belongs to the only "canonical" church, the Ukrainian Orthodox Church of the Moscow Patriarchate whose Metropolitan Simeon was participating in the unification synod taking place in Kyiv. RIA Novosti  also featured the story only to add in the third paragraph that the Russian Orthodox Church could not confirm the church seizure.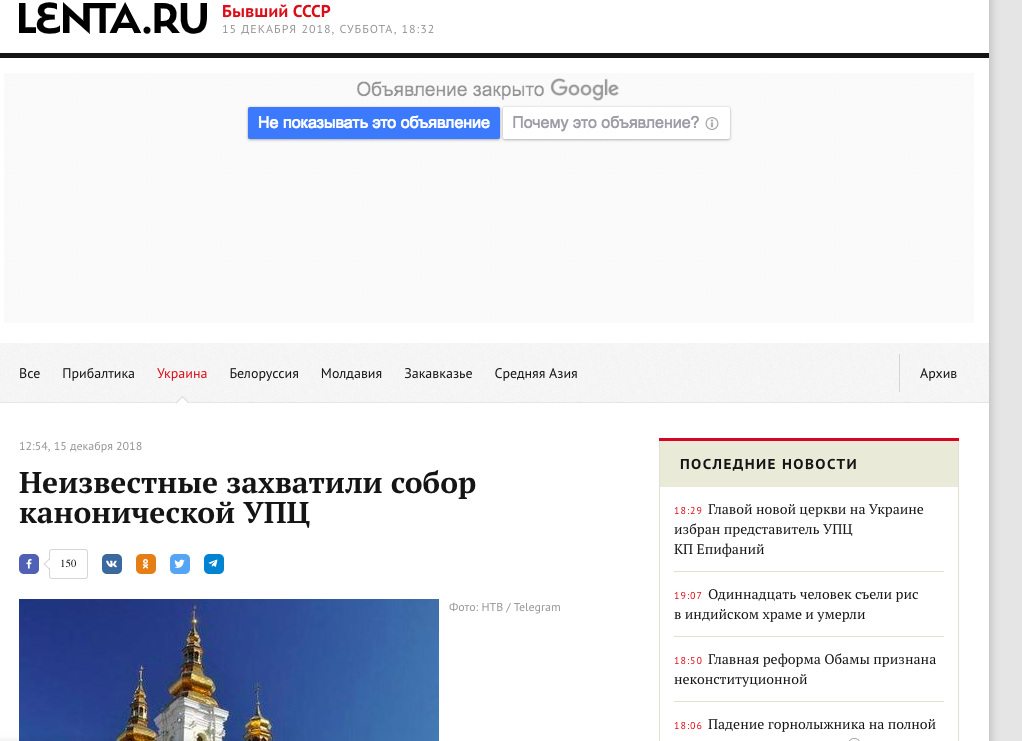 StopFake managed to contact the caretakers of the Vinnytsia church by telephone shortly after the stories appeared and were told everything was normal and no one had taken control of the church. Over the telephone we could hear singing from the mass that was taking place there at the time.
The Vinnytsia police also learned about the alleged church grab from the media. "We sent a special patrol to the church to check things out. Everything was normal as usual" said Vinnytsia police chief Serhiy Syniavskyi.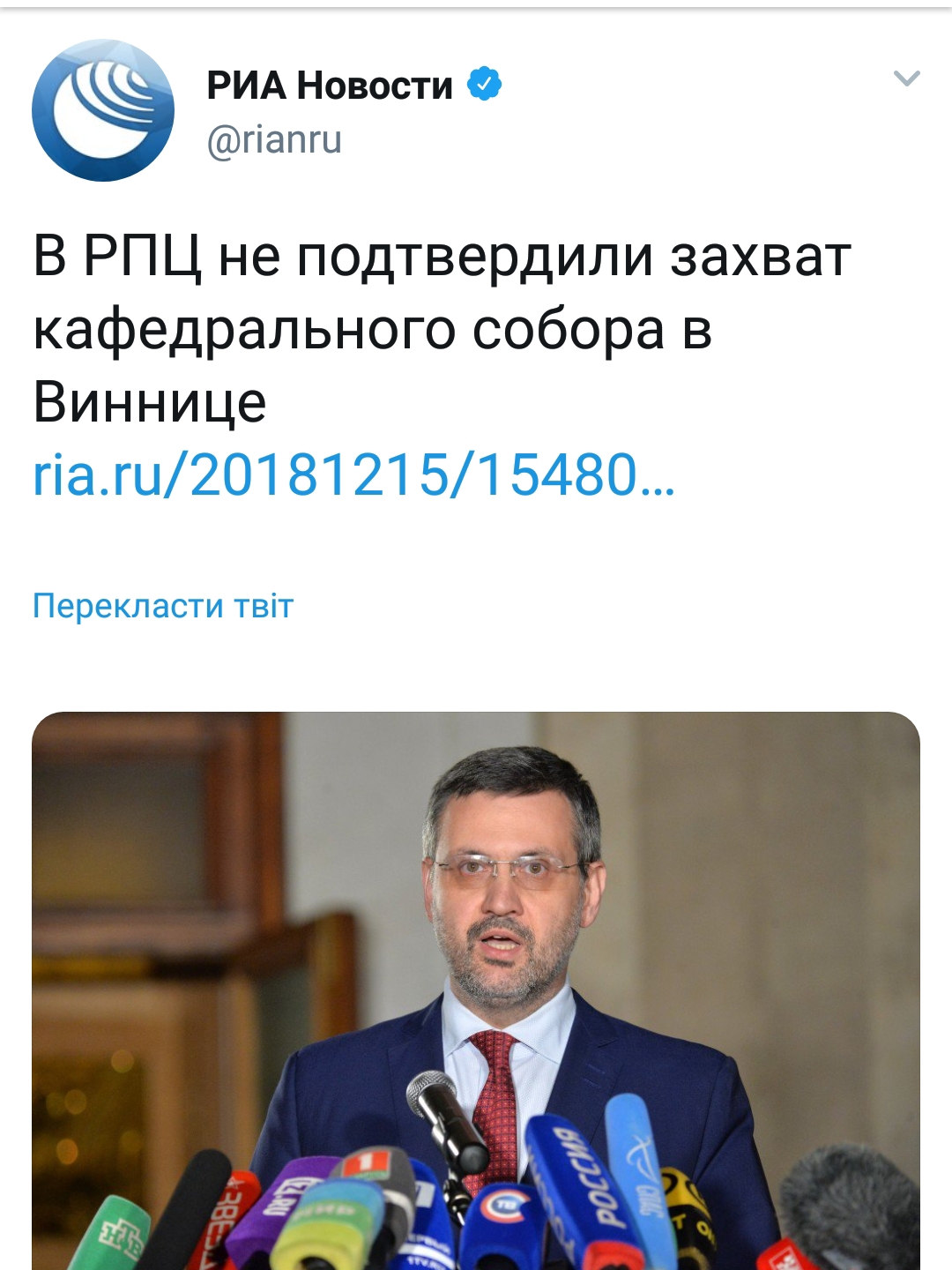 Eventually RIA Novosti featured a separate story informing that the Russian Orthodox Church did not confirm that its church in Vinnytsia had in fact been seized.