On February 19, 2015, the "International News Agency Novorossiya" published a report entitled "The West Finally Recognizes that There Are NATO Divisions on the Side of the Armed Forces of Ukraine". The article gives an account of the escape of Ukrainian military forces from Debaltseve. It also adds that U.S. mercenaries were found among these forces. As confirmation, it refers to comments by a "U.S. Special Forces commander Jackson." The author refers to "western sources" – specifically, a post by ViceNews.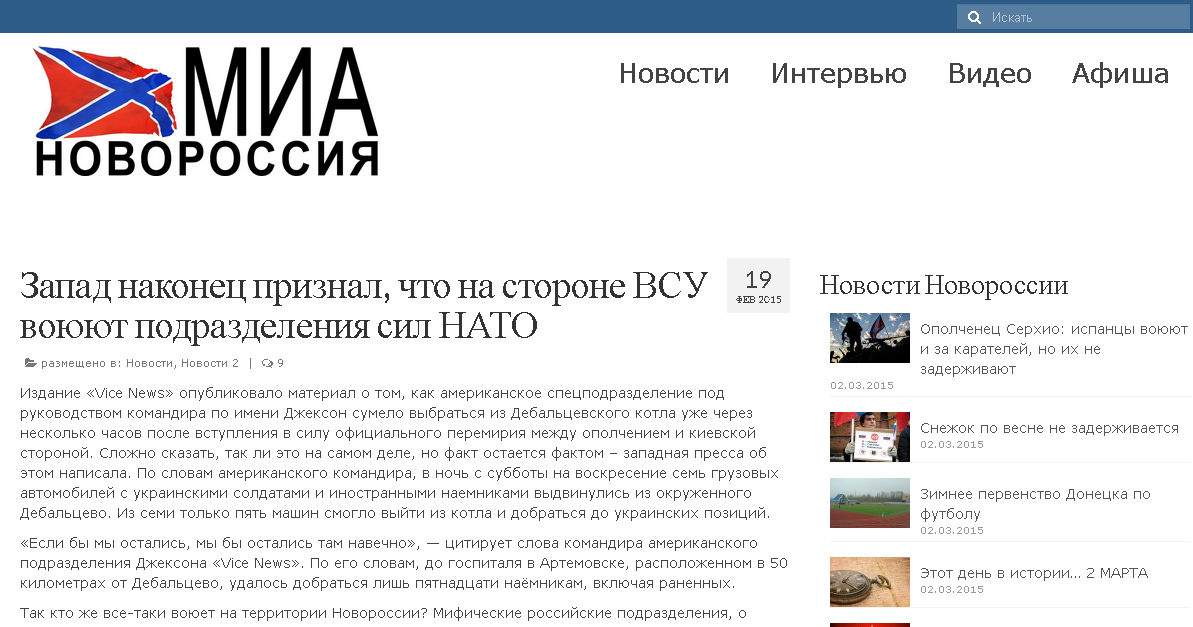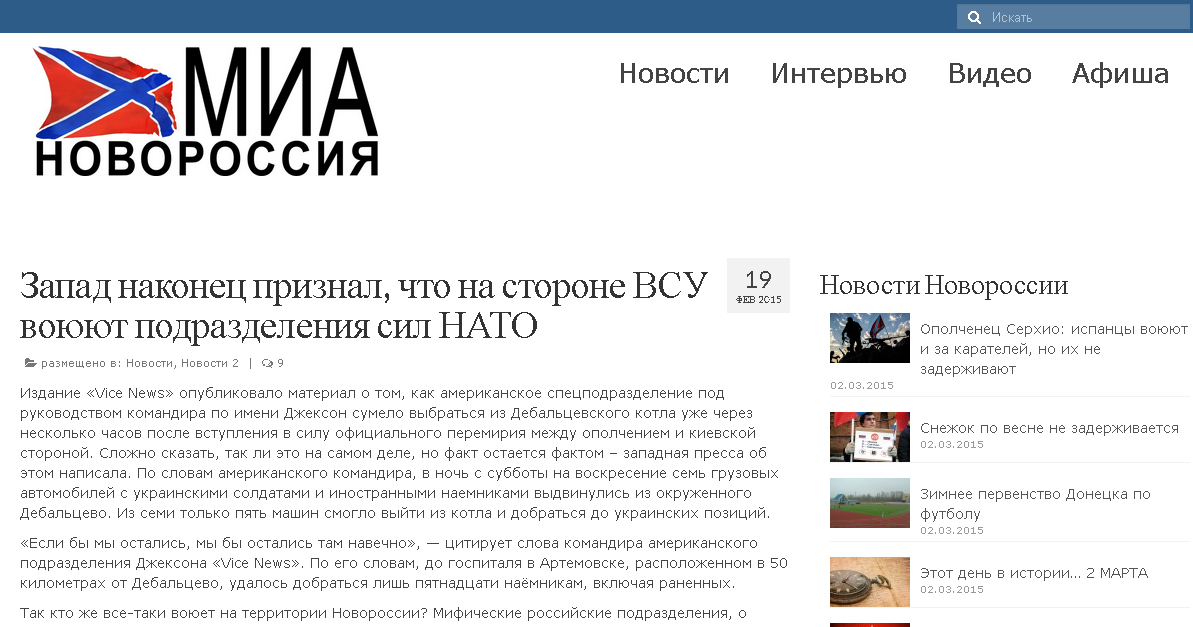 However, the original article by ViceNew's Alec Luhn on February 16 only gives an account of the Ukrainian military, with no references to U.S. mercenaries. There is a Ukrainian officer with the call sign "Jackson." The report states: "Seven trucks full of Ukrainian soldiers left the besieged town of Debaltseve in eastern Ukraine hours after the so-called ceasefire began Sunday….A squad commander who goes by the call sign Jackson was in the first truck."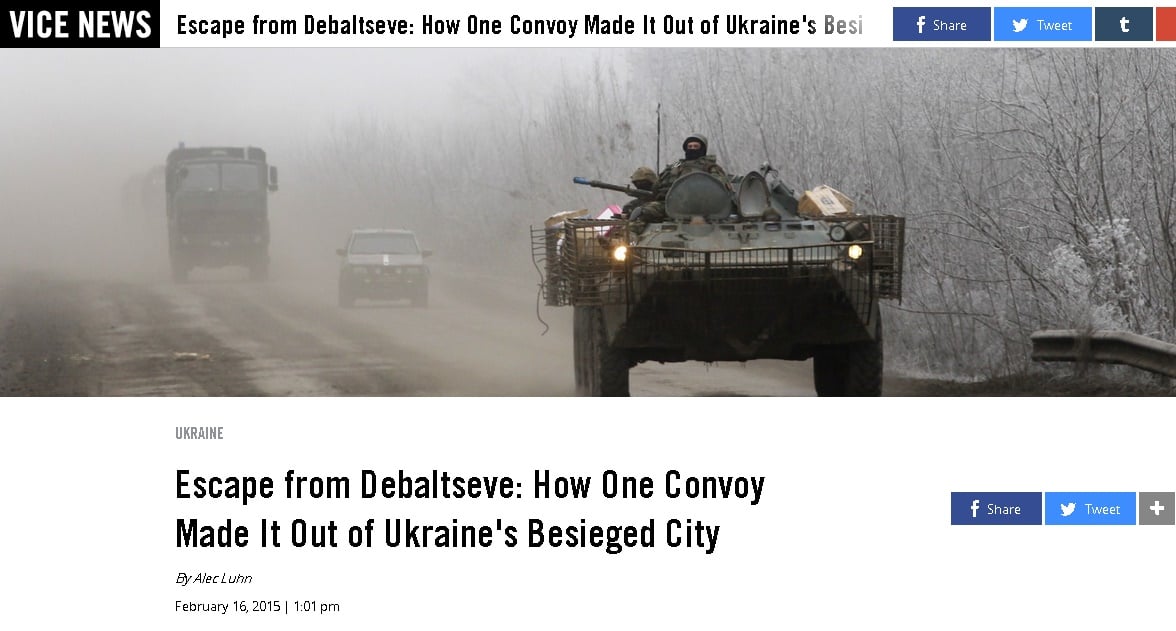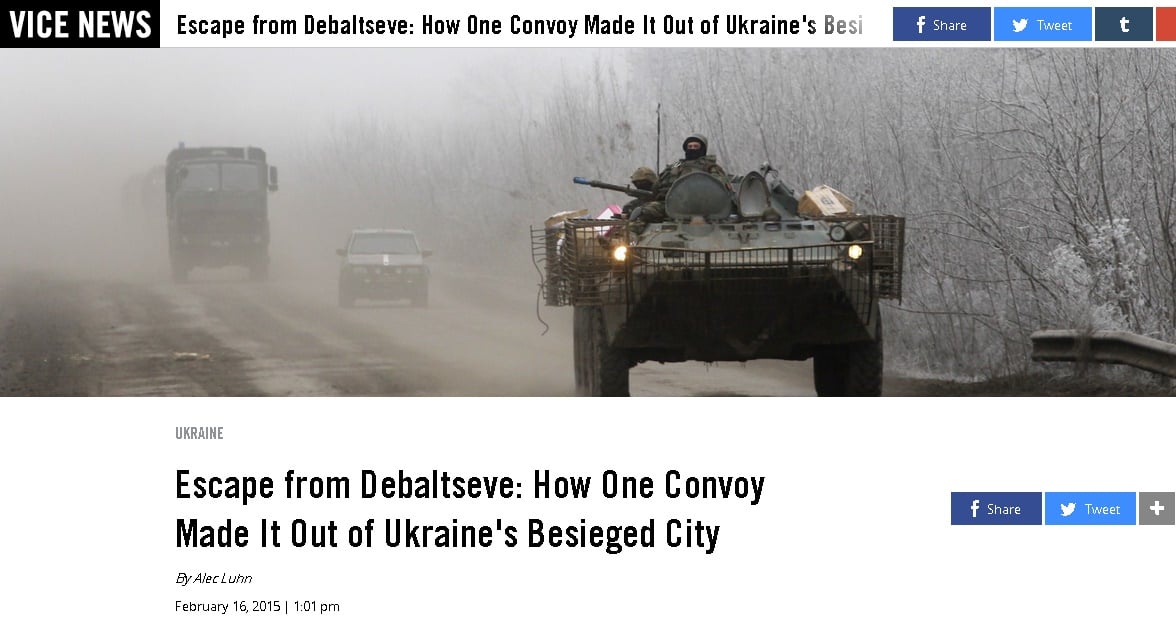 Other media also mention Ukrainian military using such a call sign.