The Russian news agency Sputnik falsely reported on November 27 that a French representative in NATO, Jean-Baptiste Mattei, had "harshly" spoken about the downing of a Russian Su-24 warplane by the Turkish military.
He was quoted as saying: "The Turkish activities were undermining the operation against the Islamic State militant group."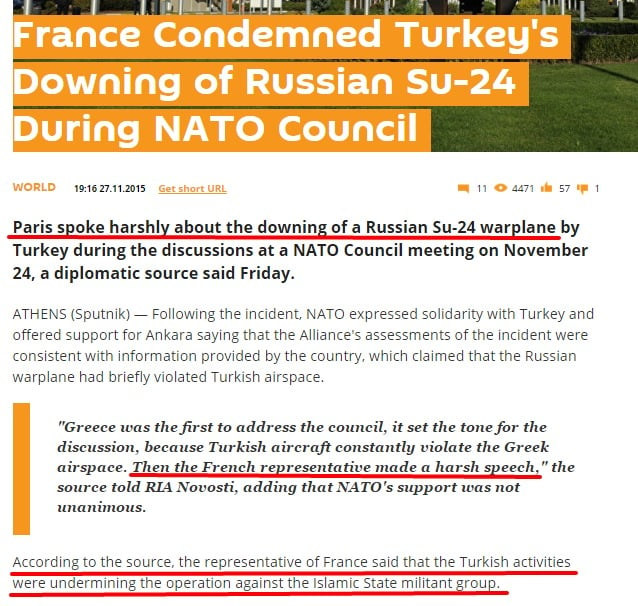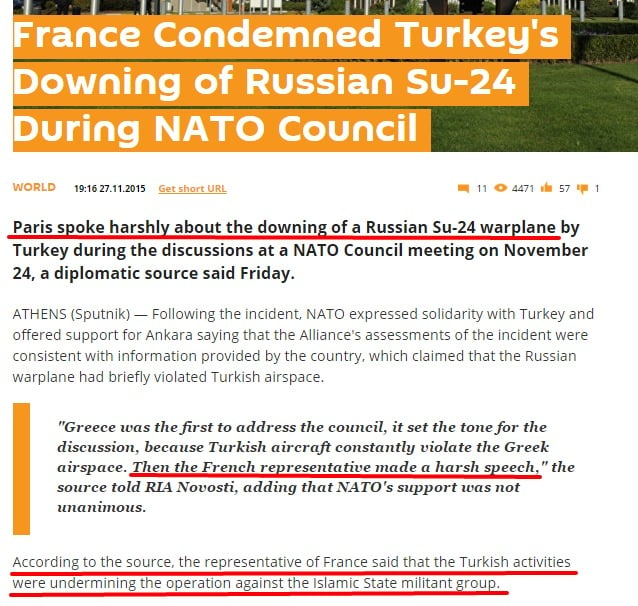 An extraordinary meeting of the Council of NATO was held on November 24 after the shooting down of the airplane on the Turkish-Syrian border. Following the meeting, the NATO Secretary General Jens Stoltenberg gave this statement.
Mattie himself refuted the Sputnik report, and even mocked it. He wrote on the official Twitter page of the French Mission to NATO on November 27: "I discovered with surprise the article by the Sputnik news agency today, according to which I recently "made a harsh speech" against Turkey in the North Atlantic Council and said that "the Turkish activities were undermining the operation against the Islamic State militant group". The remarks that Sputnik is attributing to me are pure fiction."